Wealden District Council were in the High Court again in 2004 defending yet another action, this time alleging breaches of the Human Rights Act 1998, among other claims, as we understand it yet to be clarified, but we now understand this matter may have been resolved by agreement. [WDC are Breach of this Consent Order, hence in Contempt of Court as of 2016]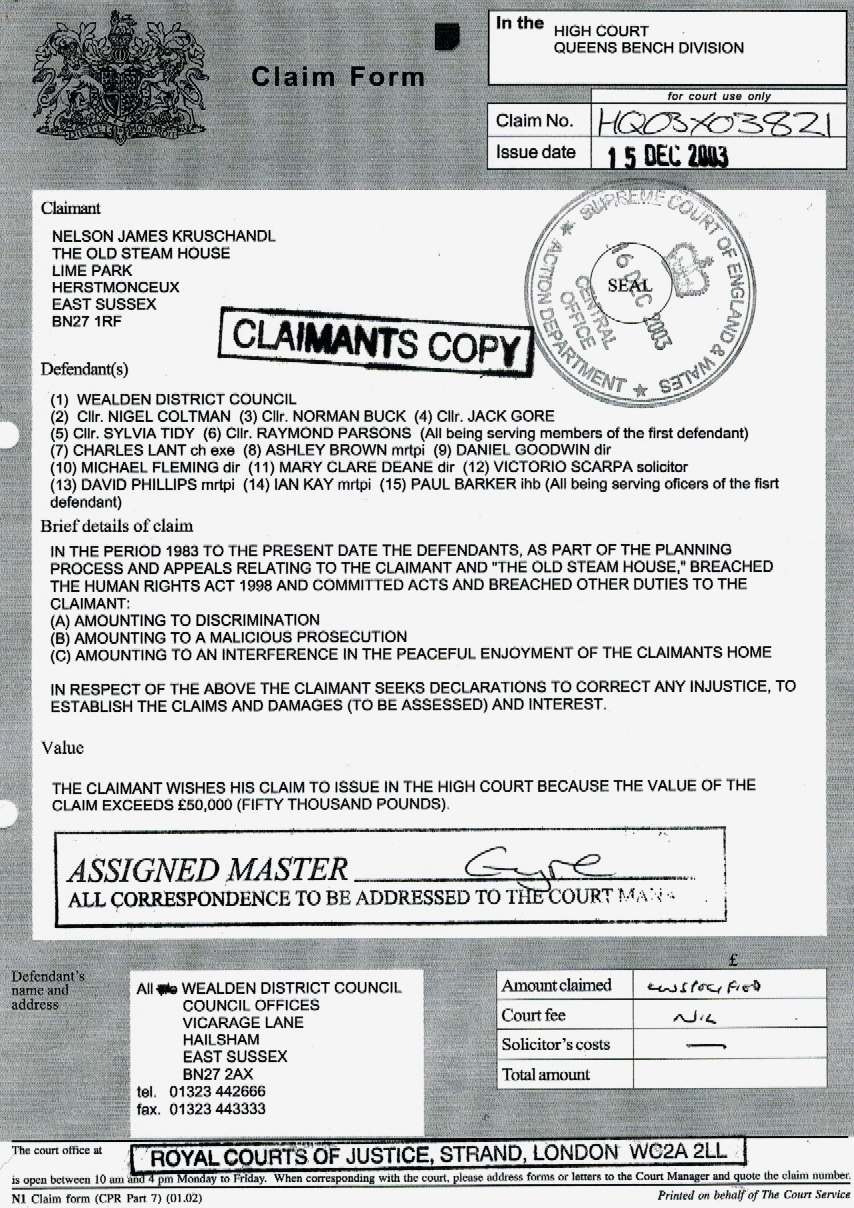 Service was effected personally on a number of Cabinet Members on Wednesday 17th December 2003 as the Council were gathering for a meeting at their Crowborough offices. Once again, where this Council cannot get their way honestly on the planning playing field, they then tackle their adversary financially - on this occasion seeking to bankrupt their victim. We understand the motive for this latest attack has something to do with Wealden wanting rid of this website.
One of the Council's solicitors, Vic Scarpa was also served in person, but the Chief Executive refused to accept service, which then had to be effected at the Council's offices. The Council's solicitor was overheard saying they would get this matter thrown out of Court at the first hearing. It is unclear just why the Council are claiming this, but we understand the Claimant was forced to file hastily to meet strict time limits, hence may not have had sufficient time to properly form his arguments.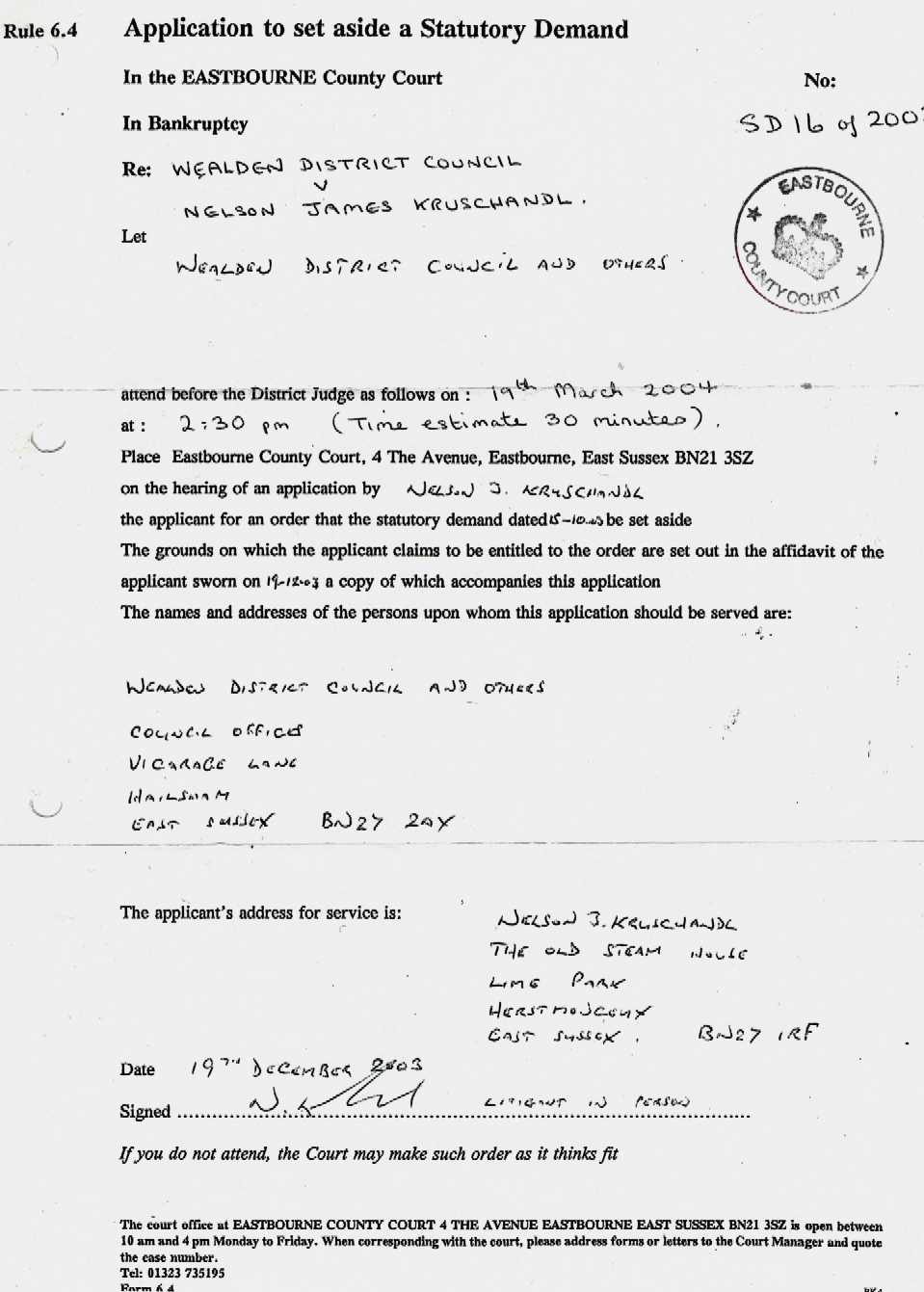 We brought you the news first about Brian Goodacre, which Claims you can read about elsewhere on this site. We aim to keep you informed of developments in this late breaking story as it develops. Apparently, the real battle could follow an appeal from the County Court to the the High Court, alleging this Council is in breach of Human Rights legislation among other claims. Although, we also understand the County Court matter gives an insight into the issues to go before the High Court.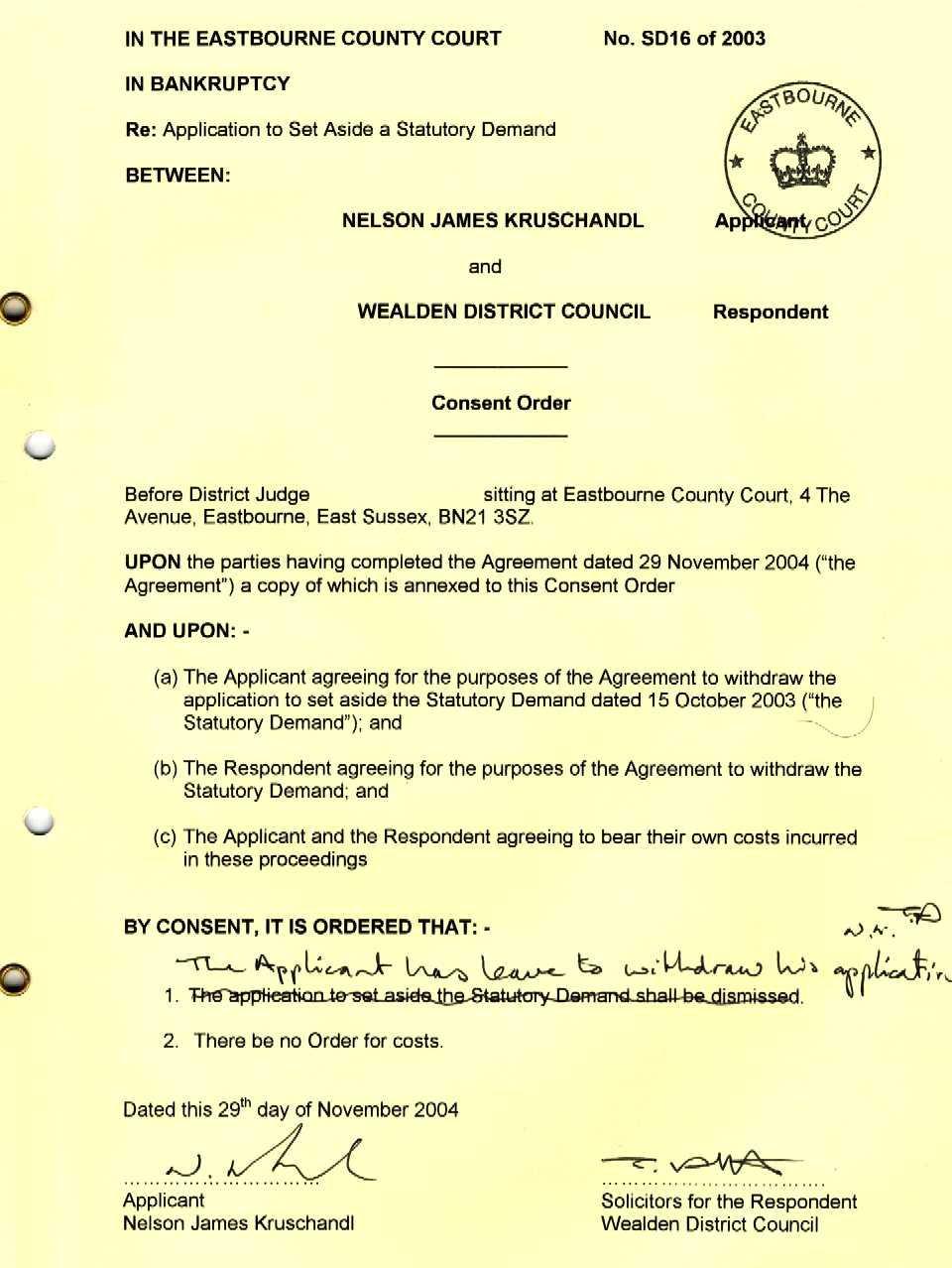 THIS SITE CONTAINS MANY EXAMPLES OF THIS COUNCIL'S UNREASONABLE BEHAVIOUR - With thanks to Action Groups across the country for the supply of real case history and supporting documents. *THAT THE PUBLIC MAY KNOW*
Vicarage Lane, Hailsham, East Sussex, BN27 2AX T: 01323 443322
Pine Grove, Crowborough, East Sussex, TN6 1DH T: 01892 653311