No disrespect is intended to our Air Aces who fought heroically to prevent Hitler gaining air superiority during the 1939 -1945 World War conflict. However, the battle against dictators and inequality is still raging on these shores, to oust the enemy within.
The Wealden Action Group, may be small in number, but they are leading the fight to force councils in England to behave democratically. Should the group succeed, once again the many will owe a debt of gratitude to the few. Not the few who clambered into Spitfire cockpits, in doing so risking their lives, but the few who climbed into the witness box to bear testimony to discrimination and corruption, in doing so risking their finances.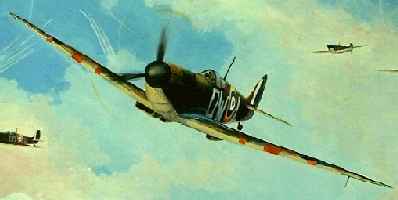 Battle of Britian Calendar Aircraft Links Commanders Units & stations Gallery
That our own Government have not taken any steps to implement the recommendations of Lord Nolan and the Nolan Committee report on Standards in Public Life, is testament to the enormity of the struggle. After all, our country defeated the Romans, Napoleon and Hitler - yet we seem unable to tackle corruption - perhaps because it is those in seats of power who do not want the loopholes closed, by which they might benefit.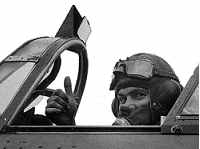 The origins of the superb Spitfire above can be traced back to the failed Supermarine Type 224, designed to meet the Air Ministry specification F.7/30 by Reginald J. Mitchell, creator of the magnificent Supermarine seaplanes which won three successive Schneider Trophy contests. The Type 224 was a gull-winged monoplane with a fixed "trousered" undercarriage, powered by a 600-h.p. Rolls-Royce engine, and Mitchell was dissatisfied with it even before it flew. He began to design a new aircraft as a private venture; the conception was revised twice, to incorporate the new P.V.12 (Merlin) engine and an eight-gun battery and the final design was accepted by the Air Ministry in January 1935, the new specification F.37/34 being "written around it" for contract purposes. The prototype first flew on 5th March 1936.
MORE ABOUT THE SPITFIRE AND HURRICANE.....