Result of Consultation Re: Section 35 East Sussex Act 1981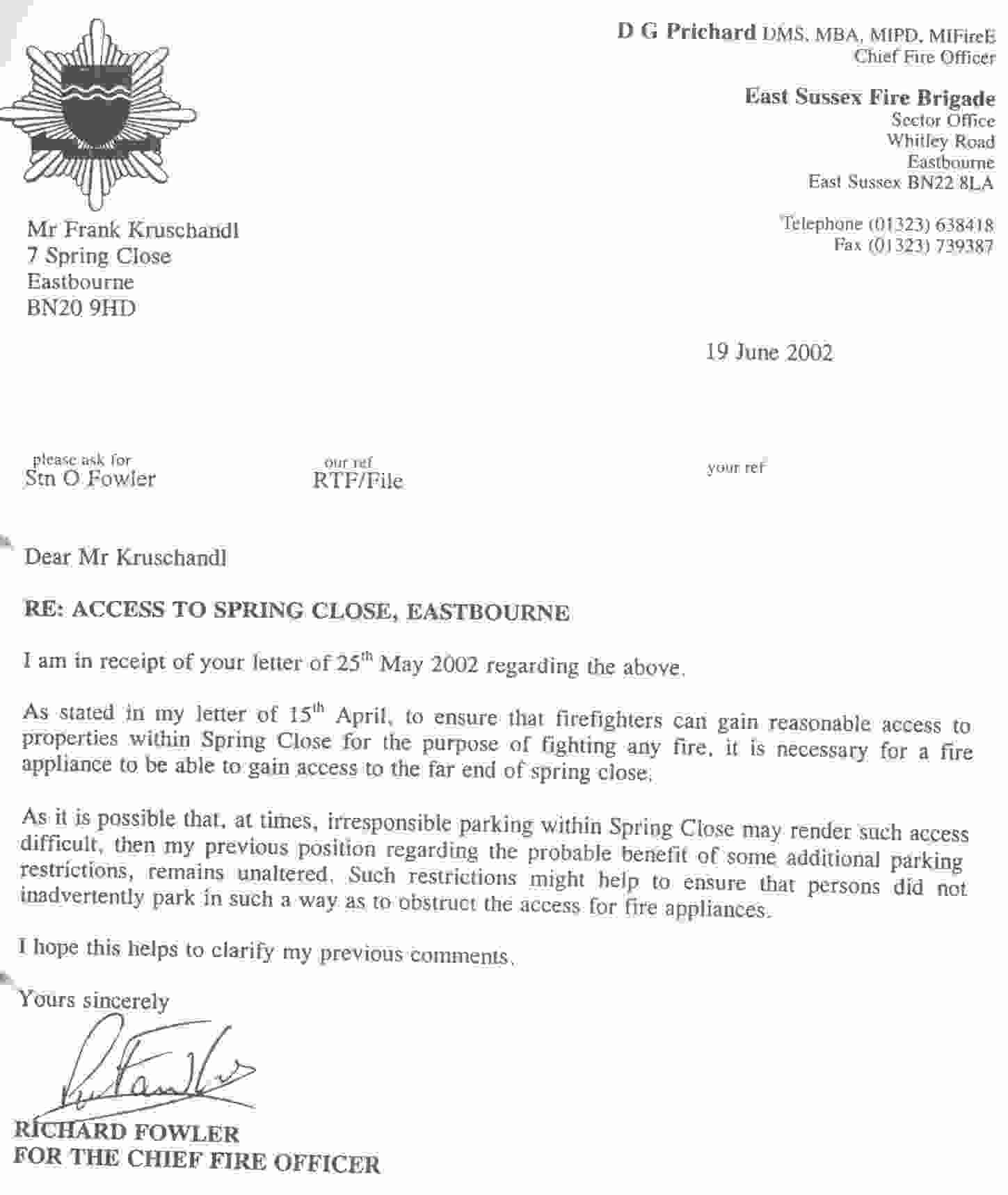 Where Lisa Rawlinson and Tim Cookson failed to consult the Fire Brigade as required by the East Sussex Act, a spokesperson acting for local residents took up the matter directly. This revealed applications for access off Spring Close would be subjected to additional safety requirements and the loss of parking spaces to residents and local businesses, which according to local policy HT7, provision for loss of spaces and or anticipated extra demand must be met for any proposal to be approved.
Will this council apply it's policies consistently and where will the lost parking and unloading spaces be provided to ensure no loss of local amenity?
Got a story to tell? Send your comments directly to planning@eastbourne.gov.uk