Man freed after six years in jail for double rape because 'accuser was a liar'
- 16th October 2007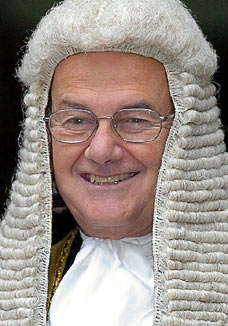 Sir Igor: Warned over false claims
A man who spent almost seven years in prison for rape was freed yesterday after a judge ruled the conviction was unsafe.
David Carrington-Jones was convicted on the evidence of a woman who had a history of making false allegations, the court heard.
Quashing the 64-year-old lorry driver's conviction, Sir Igor Judge warned that women who cry rape undermine those who make genuine complaints.
He said: "Rape is a repulsive crime. It requires substantial punishment.
"On the other hand, just because rape is a repulsive crime, a false allegation can have very dreadful consequences, obviously and immediately, for the innocent man who has not perpetrated the crime.
"But also - and this is not to be overlooked - because every occasion of a proved false allegation has an insidious effect on confidence in the truth of genuine complaints of rape."
Three judges in London's Court of Appeal yesterday ruled that Mr Carrington-Jones's convictions were 'demonstrably unsafe'.
They said he had been at the centre of a 'profoundly troublesome case' when found guilty of two counts of rape and sexual assault against a pair of teenage sisters in December 2000.
It was later found that one of his accusers had also made complaints of rape against her brother, fiancee, stepfather and even a customer at her work.
She admitted to police she made up the allegations against her stepfather because she 'did not like him'.
But the jury did not know this, and Mr Carrington- Jones was sentenced to a ten-year jail term at Lewes Crown Court.
He was later refused parole hearings because he refused to admit his guilt.
He was finally released on August 13 this year, having served six years and nine months of his sentence.
Sir Igor Judge, sitting with Mr Justice Pitchford and Sir Richard Curtis, said that his principal accuser 'had a proved tendency to make false allegations that she was a victim of sexual crime'.
Mr Carrington-Jones, of Burgess Hill, West Sussex, had his case referred to the Court of Appeal after an inquiry by the Criminal Cases Review Commission, the independent body which investigates possible miscarriages of justice.
After the case, Mr Carrington-Jones thanked his legal team - who could now seek compensation on his behalf - and the Commission.
He added: "I am very relieved that this ordeal is now over for me, but my heart goes out to other men and women who have been put inside because of false allegations they just can't challenge."
He said he had remained 'true to himself' by refusing to say he was guilty.
"The consequence was that five years later - in December 2005 - I was refused parole," he added. "And the same thing happened again in December 2006."
By this time Sussex police had found Mr Carrington-Jones was just one of many men against whom his accuser had made 'demonstrably false allegations'.
He had always denied any offence against either of the two women - sisters who can be referred to only as KJ and LJ for legal reasons.
After admitting making a false allegation against her stepfather, KJ, who is now 23, received a caution for wasting police time.
Last June, she made a complaint of rape against a former boyfriend - before later admitting this was also false.
Sir Igor said: "A moment's glance at the facts would demonstrate this new material would severely undermine any confidence that any jury could have had in KJ's evidence.
"The credibility of this witness is damaged beyond repair."
Sir Igor added that the other supposed victim, LJ, "only made the allegations she made after she was aware of allegations made by KJ'.
He said: "In our judgment the evidence that we now have would have had a direct impact, not only on the jury's judgment of the allegations made by KJ, but also those made by LJ."
The court also heard that the original allegations against Mr Carrington-Jones had emerged 'out of the blue'.
CHRISTIAN GYSIN and BEN CLERKIN
Cleared on Appeal - David Carrington Jones
PUBLIC COMMENT (3)
---
Gordon Staker works for the Child Protection Unit in Eastbourne, East Sussex. He is involved in the so-called Herstmonceux Bunny Boiler case due to be heard in February 2008 ................... We are closely following this case and other similar cases, and please see our anatomy of an accusation coming soon......
Many of our readers will know that hundreds of men each year (many teachers) suffer accusations from girls with a grudge, many of which turn out to be false and revenge motivated.
Many policemen are Masons. This can lead to corruption at high levels, where fellow Masons, members of the public, might obtain favours, charges dropped, or charges brought against someone, as examples. The law is quite often used incorrectly (illegally) to further the objectives of private causes. But who is there to investigate? Since many, if not most high ranking officers are Masons, in whichever force, even an outside force is unlikely to identify an officer who will make any effort to investigate a fellow officer. It's a club, for a favoured few.
A - Z of Sussex officer investigations
The above is just a few of a number of persons likely to be investigated in respect of certain cases brought against Wealden Action Group members, on the instigation of known Masons, councillors, or planning officers, many of which are themselves Masons.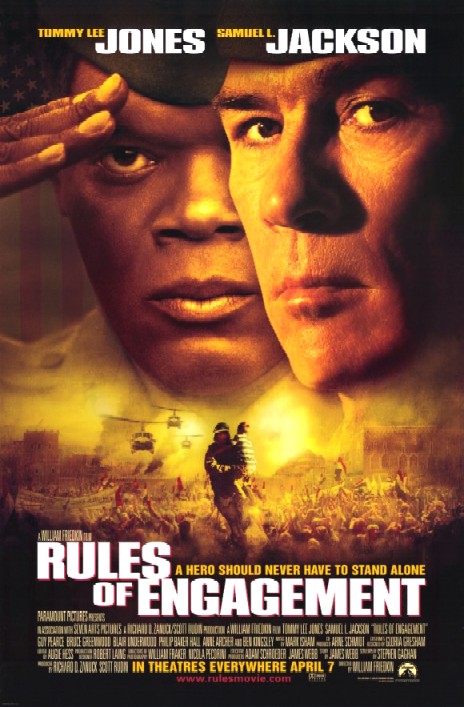 PORRIDGE - YOUTUBE