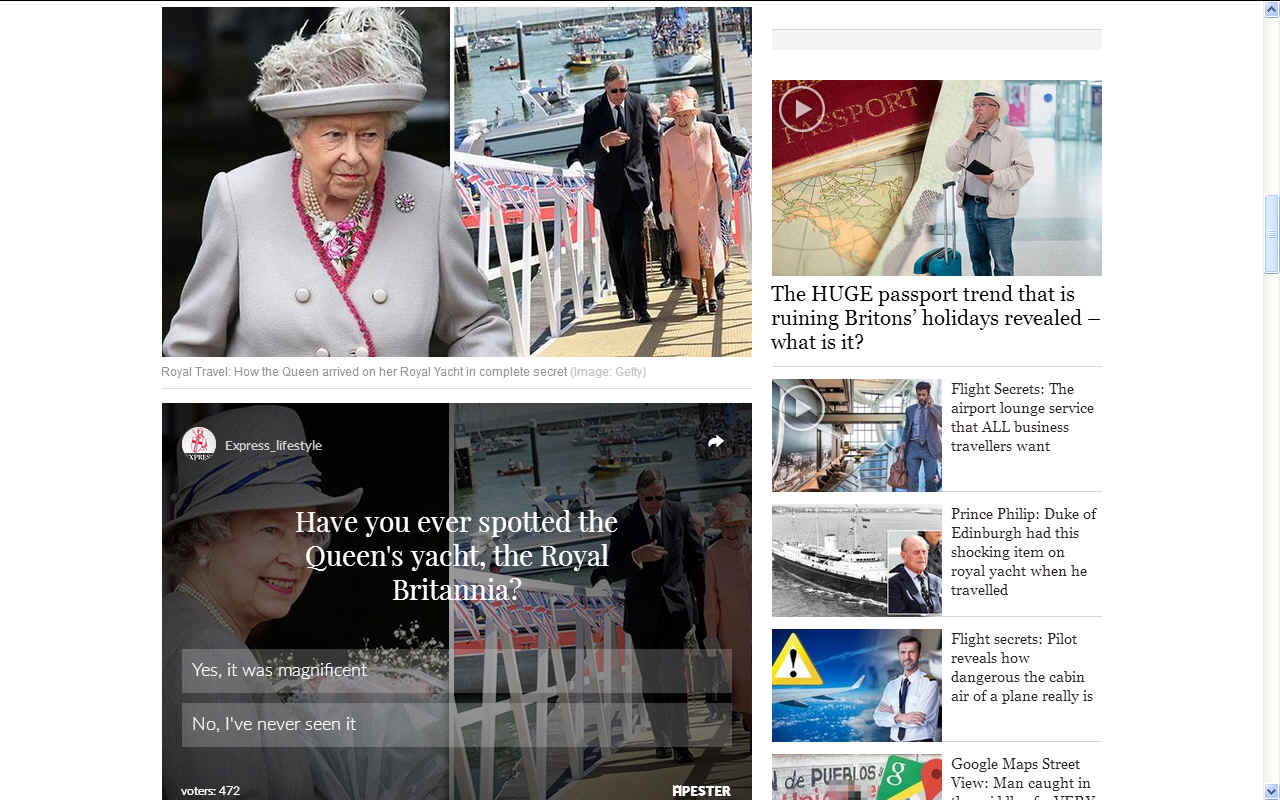 DAILY EXPRESS 26 JANUARY 2019 - Prince Philip: Queen Elizabeth played this comedy prank on husband after royal tour

PRINCE PHILIP, 97, and Queen Elizabeth II, 92, have been married for many decades and both have enjoyed travel across the world - although not always together. A royal expert has revealed what the Queen once did when her husband went away without her.

Prince Philip, as husband to the Queen of England, has carried out some vital royal engagements during his lifetime. On one occasion he took a very important and adventurous trip to the southern hemisphere and was consequently away from Queen Elizabeth for quite some time. In 1965 the Duke of Edinburgh travelled in the royal yacht Britannia to Australia and then Antarctica. He spent Christmas far away from his family in the southernmost continent - yet managed to transmit a royal broadcast on Christmas day from his remote location.

When he returned from the long trip in 1957, Queen Elizabeth had prepared a very funny prank for him indeed.

Royal expert and author Robert Hardman made the revelation in his book Queen of the World.

He explained that the Duke was known to have grown a beard during his time away from the UK.

Consequently, the Queen decided to have a bit of fun with his hirsute look.

"It was a comedy moment when the Queen and Duke were finally reunited," Hardman wrote in his book.

"Knowing that he had grown a beard on his travels, the Queen had arranged for everyone in the royal entourage - herself included - to put on fake whiskers just before the Duke walked in."

Prince Harry, 34, the Duke's grandson, has opted for a beard in recent times, leading many to draw comparisons between Philip's one-time facial hair and Harry's current grooming choice.

Hardman also revealed how during several episodes during royal visits with the Queen, Philip decided to sneak off.

When the pair were in Australia in 1954, Prince Philip "would rather be having a beer with his mates" due to his relaxed nature, claimed Hardman.

He then detailed an instance where the UK monarch was watching the racing, one of her favourite hobbies, in Randwick, UK.

Instead of standing by her side, Prince Charles' father "sneaked off to watch a match at Sydney Cricket Ground."

He added how he "spurned a royal box in favour of the pavilion."

Talking of the high levels of interest in the monarchy during the trip, Prince Philip later said: "It would have been very easy to play to the gallery but I took a conscious decision not to. Safer not to be too popular. You can't fall too far."

Prince's Philip's popularity has taken a knock recently after he was involved in a prominent car crash in Norfolk.

The Duke was pulled, uninjured, from the wreckage of his Land Rover which flipped onto its side after colliding with a Kia carrying two women and a nine-month-old baby.

Both women, one of whom broke her wrist, required hospital treatment after the accident near the Queen's Sandringham Estate in Norfolk on Thursday afternoon. The baby did not suffer any injuries.

Despite the accident, a royal insider has revealed that the Prince would never listen to the Queen when it comes to driving advice. By Harriet Mallinson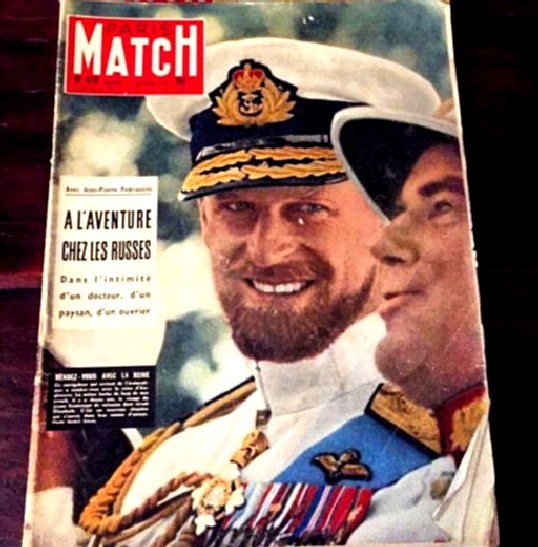 DAILY EXPRESS 28 JANUARY 2019 - HOW THE QUEEN ARRIVED ON THE ROYAL YACHT IN SECRET
THE QUEEN had her very own Royal Yacht at her disposal yet sometimes the monarch was not a fan of sticking it out on board for the entire journey.

Queen Elizabeth II has a fleet of travel vessels to employ for her Royal excursions, overseas duties she has undertaken since the age of 21. The official visits to destinations across the globe are seen to promote peace and goodwill between nations, as well as flag her role as figurehead of the United Kingdom [and Commonwealth]. The Queen, 92, often undertakes her vacations alongside her family members. Meanwhile her husband, Prince Philip, retired from official duties in 2017, so is now absent from any tours worldwide.

Yet the vast logistical and security procedures during such a trip have now been revealed.

The monarch's ability to appear on her royal Yacht, without having undertaken a complete tour of South Africa, has been put under the spotlight by royal biographer Robert Hardman.

In his book, Queen of the World, he told of a previous excursion where Prince Charles' mother made a "historically symbolic" arrival in her sea vessel, the Royal Britannia, after a week spent sailing around the Cape of Good Hope in 1947.

He told how on her subsequent visit she did not fancy such a long stint on board, so alternative arrangements were made.

Robert wrote how the Queen: "Would need to fly to the region, embark and then make her grand entrance.

"One thing was off limits as Woodard explains, she told the Rear Admiral she had no wish to travel around the Cape itself.

"She said: "I'm not going around the Cape.

"She was a very good sailor but like all sensible human beings she hated being flung all over the place

so a plan was drawn up whereby the Queen would makes discreet night time flight into Cape Town, fly by helicopter to the naval base at Simonstown and then join the Royal Yacht.

"It would be a short voyage of a few hours from there to Cape Town."

Meanwhile, the one item the monarch has refused to travel without has been revealed.

When the Queen used to make state visits in the Britannia she would demand staff brought one thing in particular on board.

Queen Elizabeth would demand Malvern water was brought on board for use in her tea, claimed author Peter Pigott in his book Royal Transport.

This was just part of the huge selection of luggage the royals brought on board.

"For each state visit, the royal family brought with them five tonnes of luggage, including Malvern water for the Queen's tea," wrote Pigott.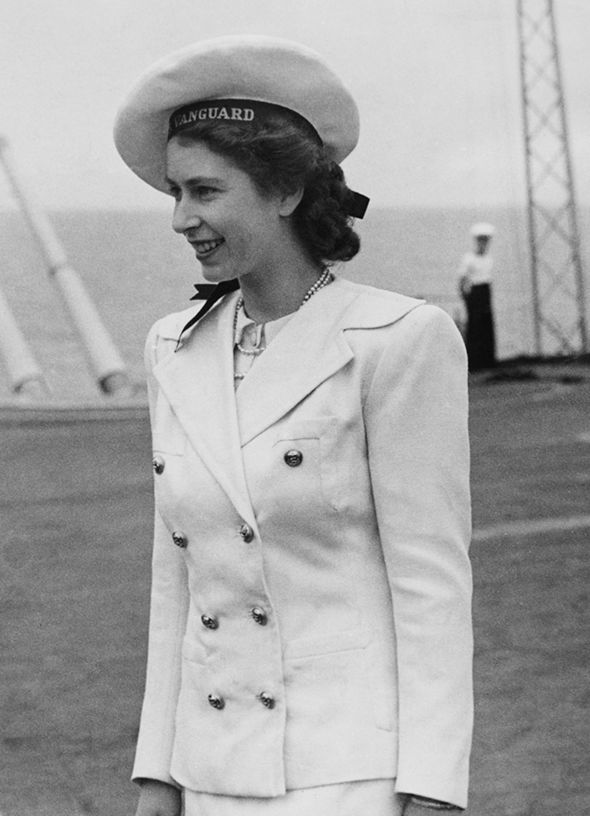 Newspapers various delight in revealing snippets of information as they become available from various sources, including archivists, former staff and from data requests, though one has to be careful that when requesting information that is technically in the public domain, that sometimes when published, the Royals decide that such information is still too sensitive and is then recalled to be buried again, or otherwise the subject of review, meaning much the same thing in real terms.
Our researchers have noted that similar tactics are used by Wealden District Council, where they appear to keep tabs on the subject matter of research, take note of what is being looked at, and sometimes withdraw an item by way of it mysteriously going missing.
The communications and decisions of the Head of State, should though be transparent and public in a democratic society according to the United Nations and Sustainability Development Goal 16, allied to the Universal Declaration of Human Rights and European Convention of Human Rights, such as Articles 9 and 10, the right to freedom of thought and the right to receive and impart information.
This is especially so where the public are or were in part paying for certain facilities, such as the Royal Yacht Britannia.
Finding the right partner for life is more important for Royals, where separations and ultimately divorces, such as that with Lady Diana Spencer, later the Princess of Wales, tend to show the cracks in that Royals are just as human as the next man or woman. They are equally frail and vulnerable at certain times, being schooled and advised at high levels to think above their instincts as animals, and to appear to do the right thing at all times.
However, in the digital age, those cracks are more apparent, at the same time bringing high office down a peg or two, but at the same time making the members of the aristocracy more real and possibly more admired for those revelations.
Another form of aristocracy is the movie star where in place of a birth right, actors have to earn their reputation based on ability and smart decision making, that will determine what image the public see and vote for in watching their films. Unlike the Royals, we are not stuck with actors, who are soon replaced with younger wanabees, the moment the oldees fall out of favour. Sometimes this is just the result of aging. Other times actors slip up socially or just perform in a movie that is not up to par.
With a king or queen, slip ups are sometimes blown out of all proportion. We should not forget that the mindset of a Royal, is far removed from that of the man in the street, who they will have difficulty coming to terms with an age where slavery or servitude is a violation of the Human Rights of every citizen, allied to the prohibition of discrimination, yet it is Her Majesty that we pay taxes to, making each citizen a financial slave, with very little say in the running of the country - as it turns out. In the UK we allow politicians to make multiple mistakes and not sack them, where clearly some MP's are along for the ride, rather than genuine contributors to the collective cause. The Head of State (HOS) is supposed to be the guardian of our taxes, to be used wisely for the people.
We allow governments to run our essential services into the ground without demanding our money back, as our taxes are spent on things we are not being charged for and might not agree to. An example of this is potholes. We are charged road tax and pay it on the basis that it will be used to provide us with decent roads. But only a small amount goes to road building and repair, leaving us driving on dangerous surfaces while our hard earned money is squandered elsewhere.
THE MIRROR 12 DECEMBER 2016 - Secrets to Queen and Prince Philip's happy marriage revealed in tell-all documentary

The Countess of Wessex gives a rare insight into the royal couple's relationship.

The secret to the long and happy marriage of the Queen and Duke of Edinburgh has been revealed - laughter.

The Countess of Wessex gave a rare insight into the royal couple's relationship when she said: "For her to have found somebody like him, I don't think she could have chosen better.

"And they make each other laugh - which is, you know, it's half the battle, isn't it?"

Sophie, who is married to the couple's youngest son Prince Edward, was talking to presenter Phillip Schofield for the documentary when Phillip Met Prince Philip: 60 Years of The Duke of Edinburgh's Award.

She said: "He's been a fantastic life partner for her."

Philip's light-hearted nature was on display in the ITV show.

At one official event, he said: "You're going to see the world's most experienced plaque unveiler at work."

It was in 1939 that Princess Elizabeth was said to have fallen for her distant cousin, when they met at the Royal Naval College in Dartmouth, Devon.

Dashing, blond-haired, athletic 18-year-old Philip caught the princess's eye as he entertained her by jumping over tennis nets. They married in 1947.

The king's official biographer, Sir John Wheeler-Bennett, recalled: "This was the man with whom Princess Elizabeth had been in love from their first meeting."

Home video shot by Elizabeth showed Philip playing with their children as a hands-on, fun father.

Now aged 95, the Prince has attended more than 200 official events in 2016 alone.

Many of those events have been in connection with the Duke of Edinburgh award scheme, which is celebrating its 60th birthday.

Young people can work towards a bronze, silver or gold award by volunteering, playing sports, learning a skill, and going on an expedition.

The Duke said in the documentary: "Children come into the world completely ignorant with no experience. At least this gives them some idea of what life is like."

The documentary will air at 9pm on ITV.

Their marriage is seen as a crucial part of the monarchy.

On their golden wedding anniversary in 1997, the Queen paid a touching tribute to her husband, saying: "He has, quite simply, been my strength and stay all these years."

The documentary also showed footage, some of it rarely seen in public, of Philip as a young man.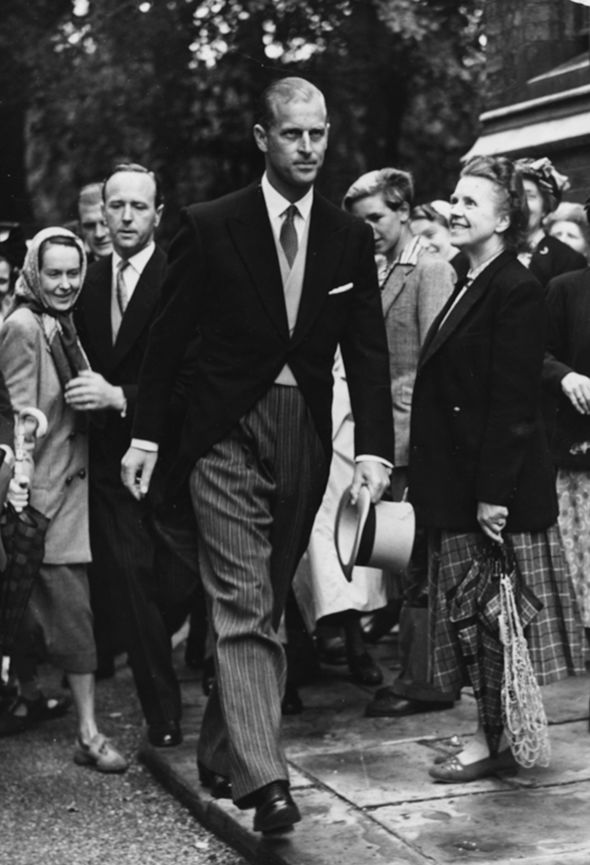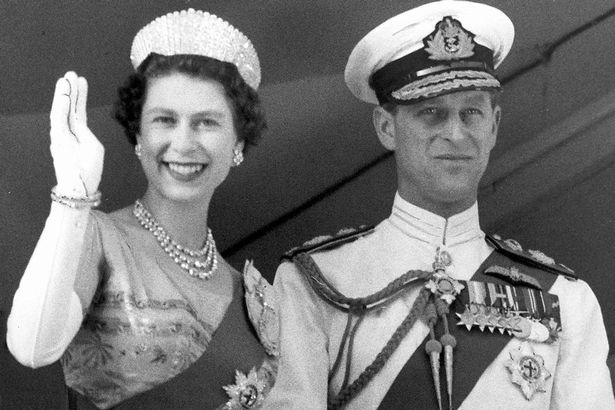 HEADS OF STATE - Happily married, the Queen and Prince Philip look the part. The secret of being regal is to build the main characters with uniforms and ceremonies that are held in larger than life buildings. Hollywood could do no better if they had designed the scenes and built the sets. The actors are cast in order of birth and trained for life for their parts.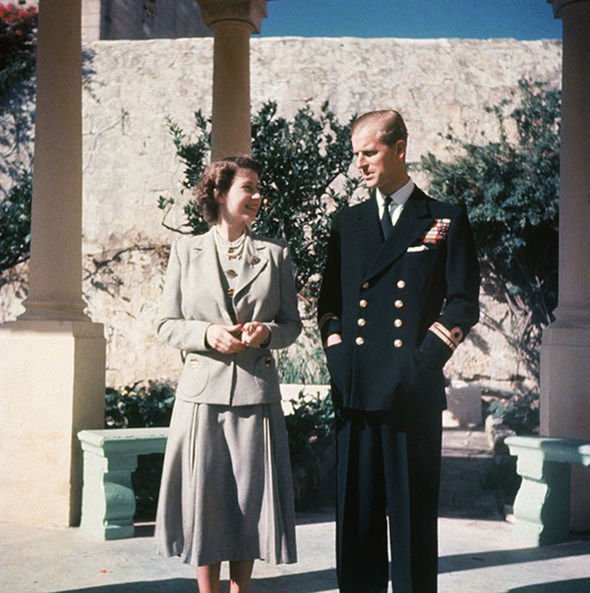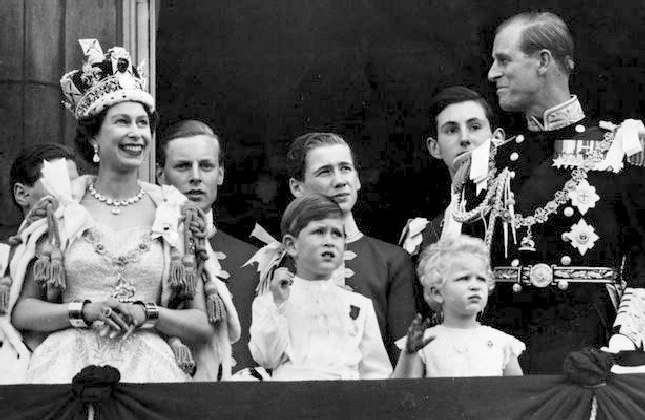 BUCKINGHAM PALACE - The Queen and Prince Philip smile on the balcony with their two children Princess Anne and Prince Charles.
THE SIX WIVES OF HENRY VIII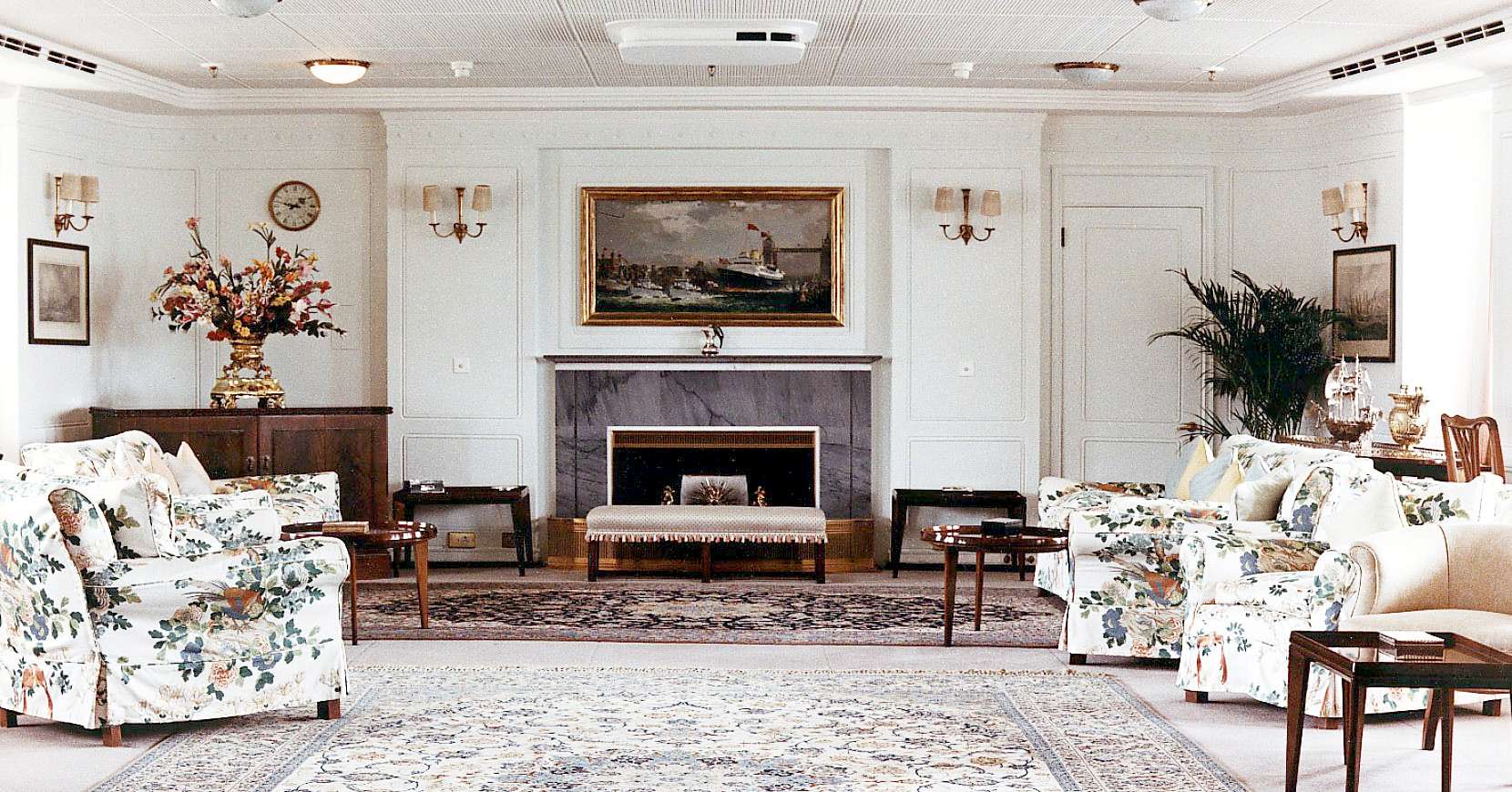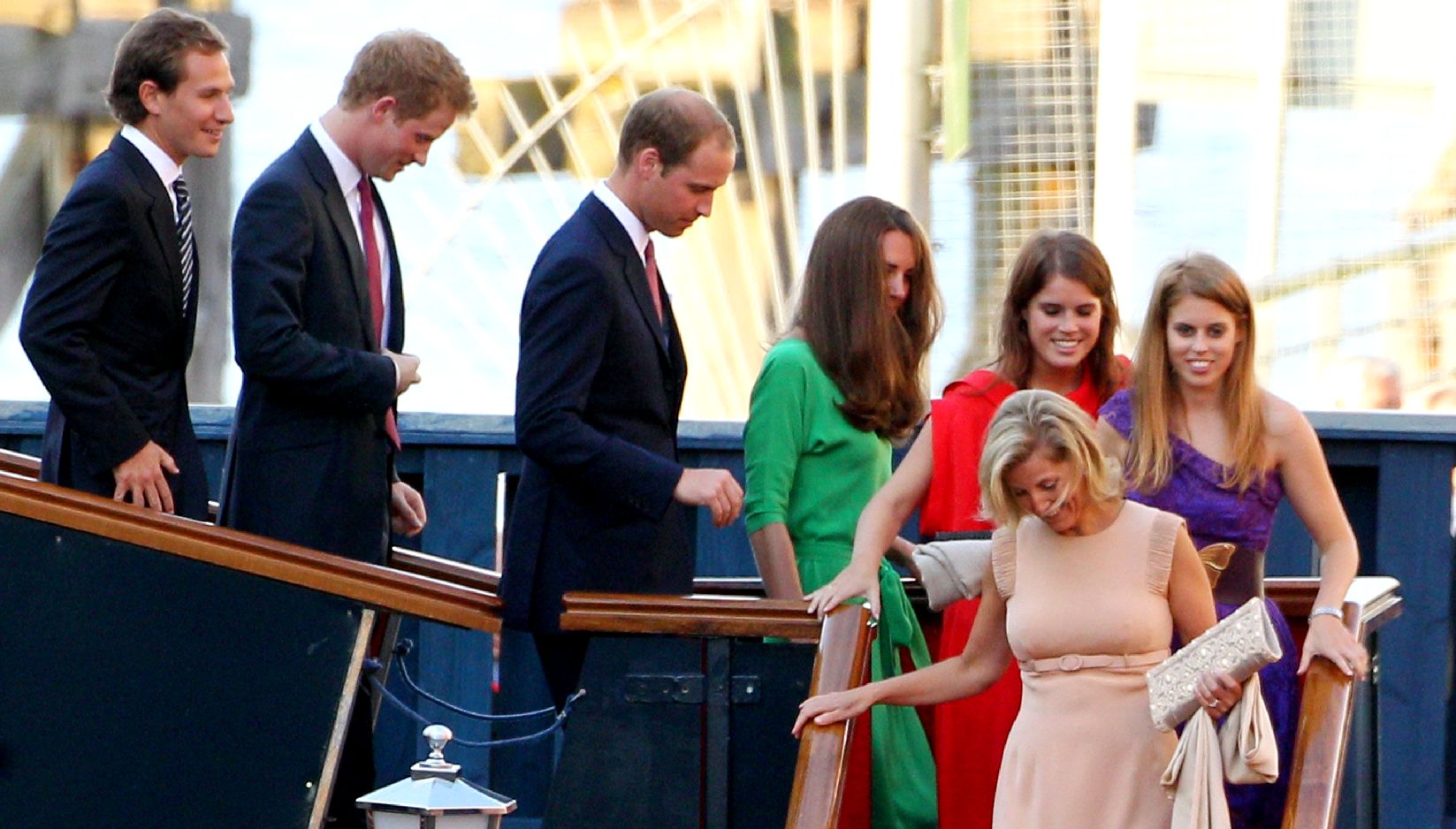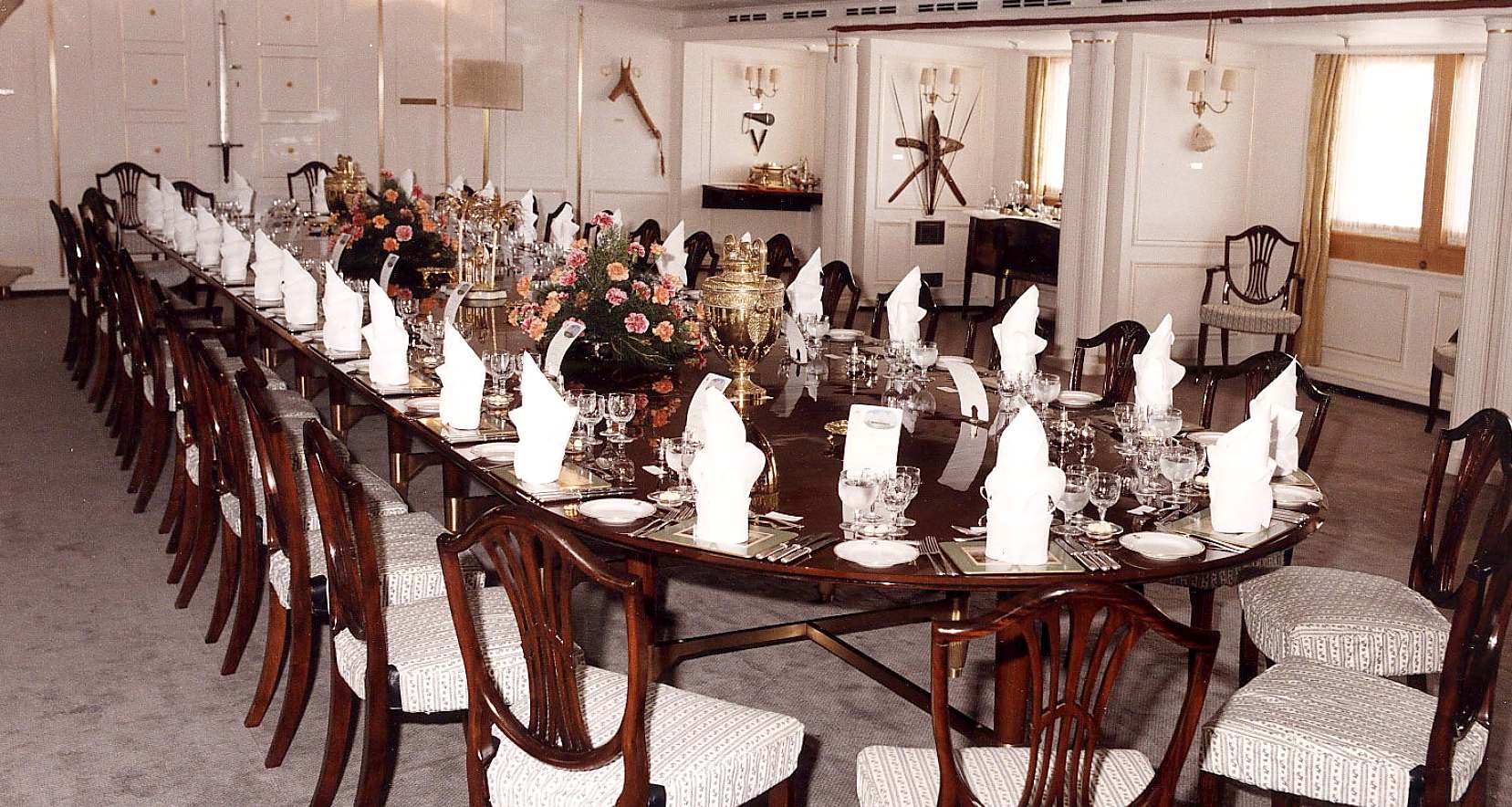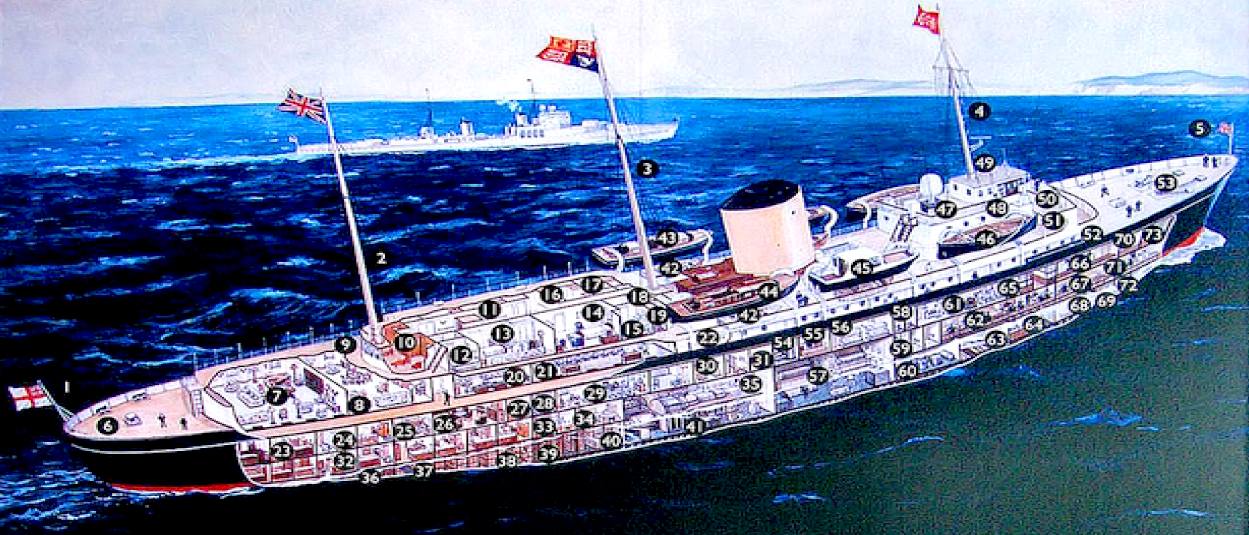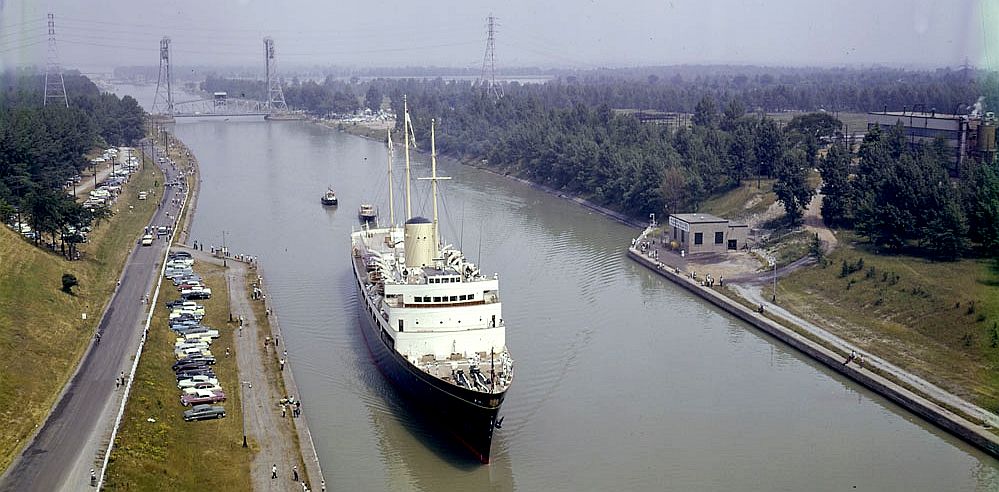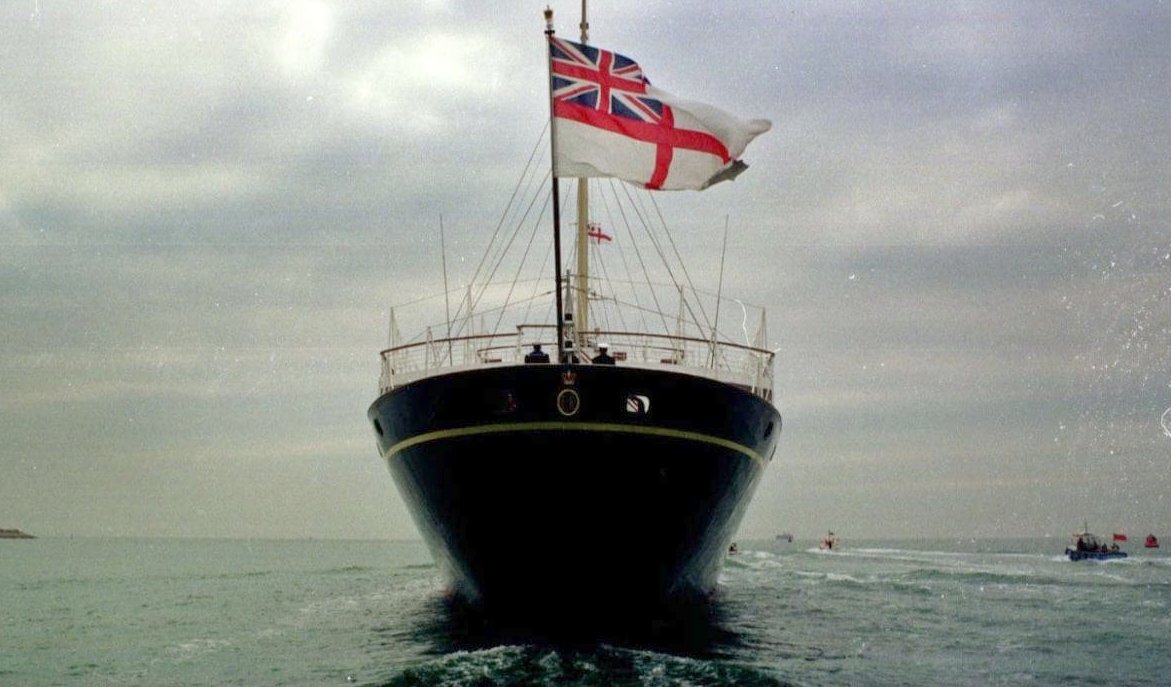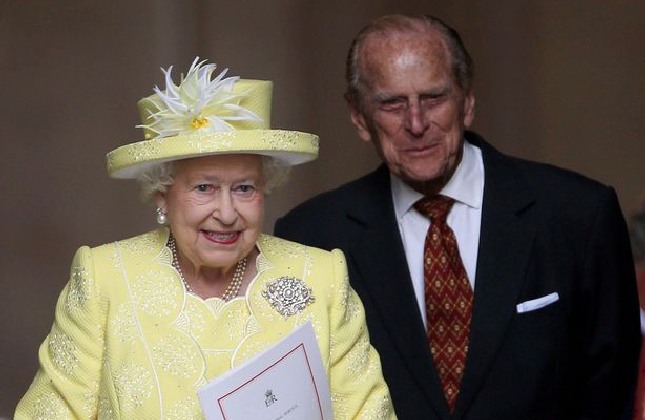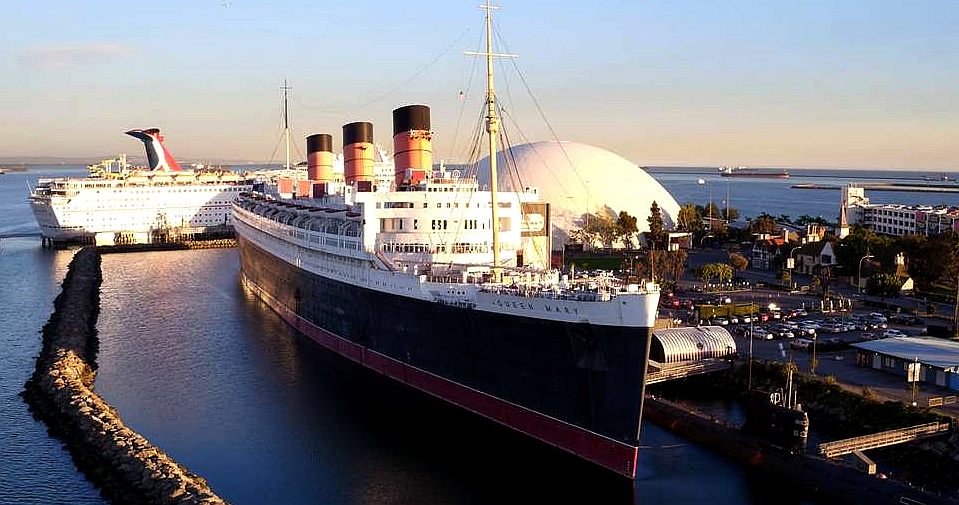 LINKS & REFERENCE
https://www.express.co.uk/news/royal/1087593/royal-news-prince-philip-car-crash-land-rover-sandringham-estate
https://www.express.co.uk/travel/articles/1066680/queen-elizabeth-prince-philip-bed-royal-travel
https://www.express.co.uk/travel/articles/1078821/queen-the-queen-elizabeth-ii-royal-yacht-secret-south-africa
https://www.express.co.uk/travel/articles/1075704/prince-philip-queen-elizabeth-prank-royal-travel
https://www.express.co.uk/travel/articles/1072536/queen-elizabeth-south-africa-prince-philip-royal-travel
https://www.mirror.co.uk/news/uk-news/secrets-queen-prince-philips-happy-9440464
https://rightsinfo.org/90th-birthday-celebrating-queen-elizabeth-champion-human-rights/
https://simple.wikipedia.org/wiki/Elizabeth_II
https://www.thesun.co.uk/news/3352901/queen-age-elizabeth-ii-birthday-dates/