MINISTERS OF STATE and OPPOSITION MEMBERS UNDER THE SPOTLIGHT
APPEAL HEARINGS CAN NOW BE FILMED AND TWEETED

Communities Secretary Eric Pickles has announced he will issue new guidance that will formally open up planning appeal hearings "to be filmed, tweeted and reported".

He also challenged councils to open up their planning committees and other meetings.

As part of the government's review of planning practice, new guidance by the Planning Inspectorate will make clear the rights for members of the press and public, including local bloggers and hyperlocal journalists, to report, film and tweet planning appeal hearings.

Ministers hope this initiative will open up a rarely seen side of the planning process.

The Department for Communities and Local Government has stated that: "provided that it does not disrupt proceedings, anyone will be allowed to report, record and film proceedings including the use of digital and social media".

Inspectors are to advise those present at the start of the event that the proceedings may be recorded and/or filmed, and that anyone using social media during or after the end of the proceedings should do so responsibly.

Pickles said: "Watching television programmes like Grand Designs, viewers have been baffled as cameras are stopped from filming meetings of the planning committee. Councillors shouldn't be ashamed or be trying to hide the work they do.

"I am opening up the planning appeals that my department oversees, so the public can see how the planning system works in practice.

"Councils should match this by opening up their planning meetings and other committees," he said.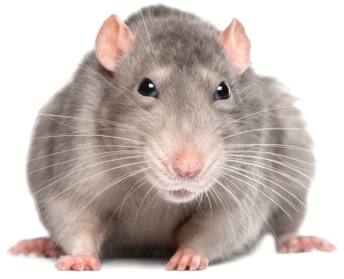 Transparency is the key to identifying staff at Councils like Wealden District abusing positions of trust, such as those that discriminate, or favour one applicant over another. We would urge decent councils to promote council staff that give the facts and members that stand up to be counted. Get it on film so that they cannot deny it. Stopping officers and members sweeping pasts misdeeds under the carpet, is good for the health of the nation.
This site is free of © Copyright except where specifically stated 1997 - 2013. Any person may download, use and quote any reference or any link, and is guaranteed such right to freedom of information and speech under the Human Rights and Freedom of Information Acts. However, be aware that we cannot be held liable for the accuracy of the information provided. All users should therefore research matters for themselves and seek their own legal advice and this information is provided simply by way of a guide. Horse Sanctuary Trust All trademarks herby acknowledged. Contact Us.
This site is protected under Article10 of the European Convention on Human Rights and Fundamental Freedoms.
FAIR USE NOTICE
This site contains copyrighted material the use of which has not always been specifically authorized by the copyright owner. We are making such material available in our efforts to advance understanding of environmental, political, human rights, economic, scientific, and social justice issues, etc. We believe this constitutes a 'fair use' of any such copyrighted material as provided for in section 107 of the US Copyright Law. In accordance with Title 17 U.S.C. Section 107, the material on this site is distributed without profit to those who have expressed a prior interest in receiving the included information for research and educational purposes.
Vicarage Lane, Hailsham, East Sussex, BN27 2AX T: 01323 443322
Pine Grove, Crowborough, East Sussex, TN6 1DH T: 01892 653311