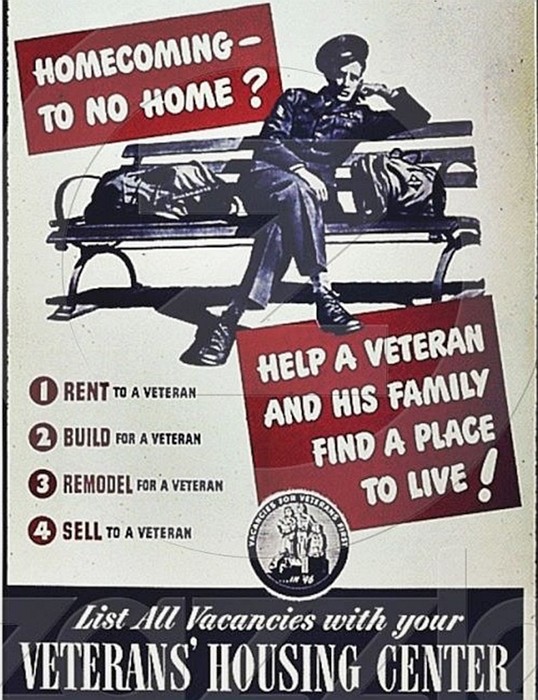 Housing shortages in the UK is nothing new. We wonder then at the consistent failure of Labour and Conservative Governments to address the situation.
We all know that left to their own devices councils will empire build and not put in place any kind of a plan that stands a hope in hell of providing for the homeless, young families and those just hoping to enjoy a reasonable standard of living without having to work themselves to death to make bankers and landlords fat.
Why did we bother to fight against Germany in two World Wars if we are going to allow the wealthy to enslave our population in another way, making the United Kingdom one giant concentration camp. How should we deal with councilors and politicians who allow such a situation to develop where in the modern world we should have standards of fairness and decency that surmount our dire past.
HOUSING PRE WWI - POPULATION MOVEMENT

Many people moved to towns and cities to find work. They usually rented their homes from private landlords.

SLUMS

Many poor people lived in slum housing. Slums were overcrowded. There was very bad hygiene and disease. Local councils did little to clear slum housing. The level of homelessness today is creating slum conditions for those affected.
OVERCROWDING

Shortages of land meant that large numbers of people were crammed into small spaces. Tenant houses containing up to six levels of flats were built in many Scottish towns. Two storey back to back houses were built in towns in England. The only way to free up land for development is for cowardly councils to identify areas for affordable housing as per NPPF requirements.
SUBURBS

The middle classes and skilled workers lived in better quality housing in suburbs around towns. They used trams and railways to travel to work.
IMPROVED FACILITIES

Water supplies and sewers were improved in many towns and cities in the late 19th century.
HOMES FOR HEROES

World War One changed everything. Building activity came to a virtual standstill whilst the country fought to remain free.

By the time of the General Election in 1918 it was becoming clear that the country faced an acute shortage of housing.
Building costs were inflated and this, combined with a scarcity of materials such as bricks, cement and wood - and labour, made it impossible for private developers to provide houses with rents within reach of the average working class family.

The close of WWI brought a new social attitude that focused the Government's attention on a national responsibility to provide homes, giving rise to Lloyd George's famous promise of 'homes fit for heroes' referring to the many soldiers returning from the war.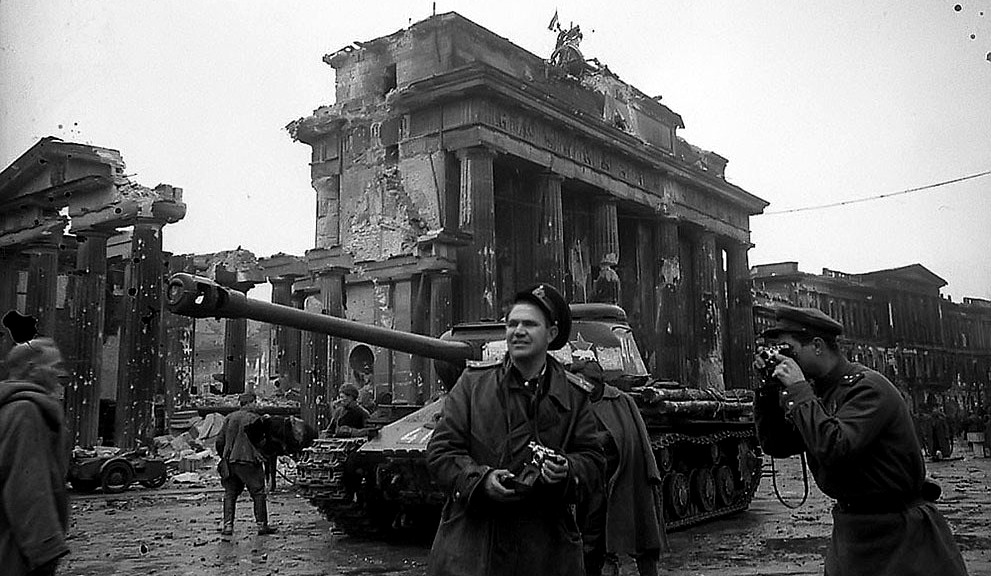 INTER WAR HOUSING and PLANNING ACT 1919 (ADDISON ACT)

Local councils were given subsidies from central government to build cheap rented houses. By 1922 312,000 homes were built. Poor families could not afford to pay the rents for these houses, they were not then affordable and that is still the situation in 2018.

Councils were thrust to the forefront as the providers and they began to plan their post-war housing programmes.

Housing Committees were set up working largely from recommendations from central government's advisory committee - the Tudor Walters Committee - encouraged councils to build through the provision of generous subsidies.

The subsidy arrangements shared the costs of this new housing between the tenants, local rate payers and the Treasury.

Councils in areas of high housing need could apply for these subsidies. The London County Council (the predecessor to the Greater London Council) also raised money through selling London housing bonds which promised investors a 6% return and raised £4 million during the 1920s.

The largest council housing estate in the world was the massive Becontree estate in Dagenham, built for returning soldiers and their families.

Work by the London County Council on the estate started in 1921, farms were compulsory purchased and by 1932 over 25,000 houses had been built and over 100,000 people had moved to the area. The new houses had gas and electricity, inside toilets, fitted baths and front and back gardens. LCC also, however, had strict rules for new tenants on housework, house and garden maintenance, children's behaviour and the keeping of pets. The estate expanded over the Essex parishes of Barking, Dagenham and Ilford with nearly 27,000 homes in total creating a virtual new town with dwellings for over 30,000 families.
This should be our role model today.


CHAMBERLAINS'S HOUSING ACT 1923

Private builders were given subsidies to build houses. This helped people who could afford to buy their own homes. By 1929 438,000 houses had been built. The poor were not catered for making them slaves to greedy landlords who milked a virtual monopoly situation.
THE WHEATLEY HOUSING ACT 1924.

Central government gave subsidies to local councils to build houses. By 1933 500,000 council houses had been built. Poor families could not afford to pay the rents for these houses either.
THE GREENWOOD ACT 1930

Central government gave grants to local councils to demolish slum homes and re-house the people who had lived in them. By 1939 245,000 slums had been demolished. Overcrowded and filthy slums remained a problem in Britain at the outbreak of World War Two.

By 1933 all authorities were required to concentrate efforts on slum clearance; each had to submit a programme of building and demolition aimed at eliminating slums from their districts.

The city of Bristol had calculated they had 25,000 people living in houses unfit for human habitation and proposed the replacement of 5,000 unfit dwellings.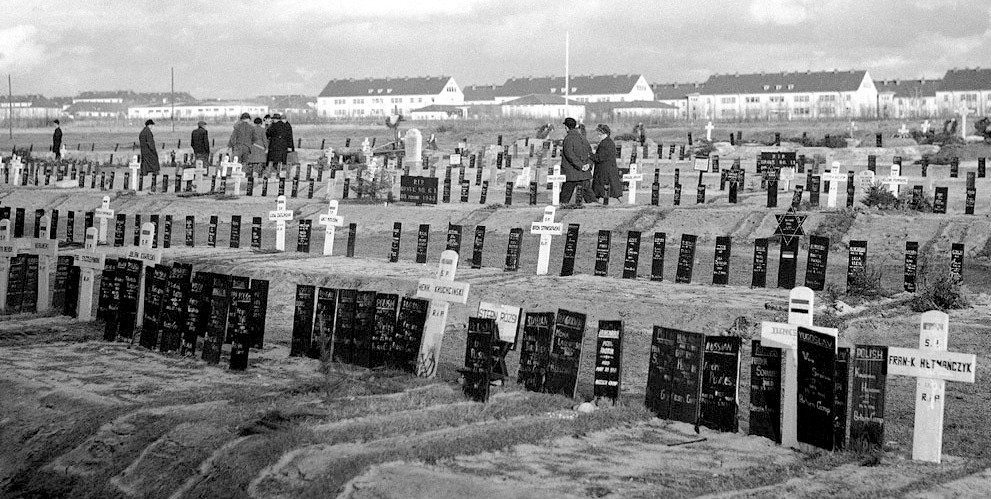 WAR GRAVES - Despite killing millions of people in two world wars there were housing shortages after 1945 due to the bombing and shelling from fighting. These are the graves at Belsen concentration camp. Are we about to bury our young before they even get started on the road of life by our failure to provide affordable housing in peacetime?
HOUSING SHORTAGES POST WW2

As with WW1, there was a shortage of housing in Britain after World War Two. Thousands of houses had been destroyed by bombing. Slums remained a problem. The birth rate climbed after the war ended and families required homes.

At the close of WW2 Britain faced its worst housing shortage of the 20th century. It was estimated that 750,000 new homes were required in England and Wales in 1945 to provide all families with accommodation. Plans were drawn up for a major building programme, drawing on the themes established prior to 1939.

The world population in 1945 was two billion. We think we had problems then, the world population in 2018 is seven billion. What will in be in 2050 when we are supposed to have curbed greenhouse emissions back down to 1990 levels.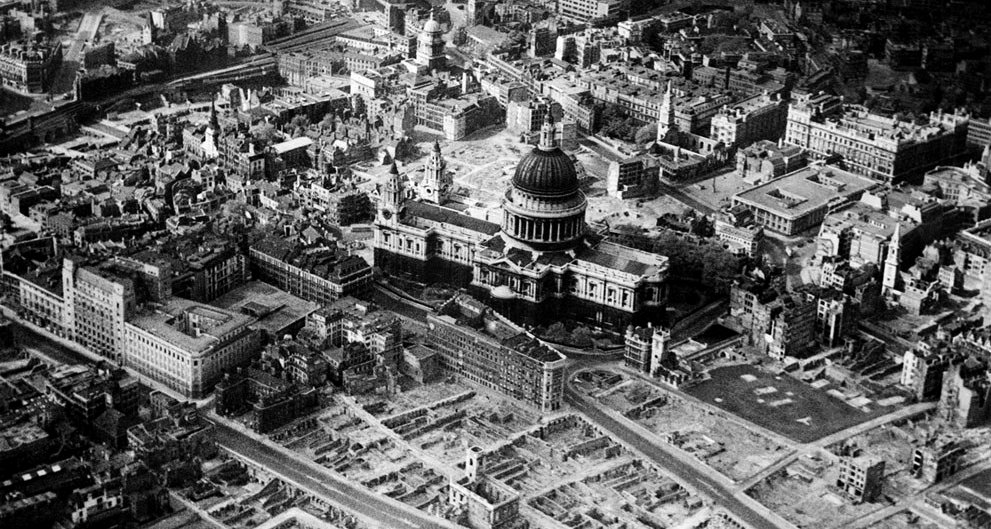 ST. PAUL'S CATHEDRAL - London bombing leveled much of the city but miraculously missed this famous landmark - an act of god perhaps!
PREFABRICATED HOUSES - FLATPACKS

Sections of houses were made in factories and were assembled on site. These houses were quick to erect and provided good facilities such as bathrooms and gardens. These houses were meant to be a temporary solution to the problem of housing shortages but many remained after 40 years.
The election of 1945 saw a Labour government voted in and housing policy was central to their welfare reforms in their manifesto. Aneurin Bevan, the Minister of Health, was responsible for the housing programme which focused heavily on local authority involvement rather than reliance of the private sector. Added pressure on the Government came in the form of soldiers returning from war and rising working class expectations as a result of Labour's promises.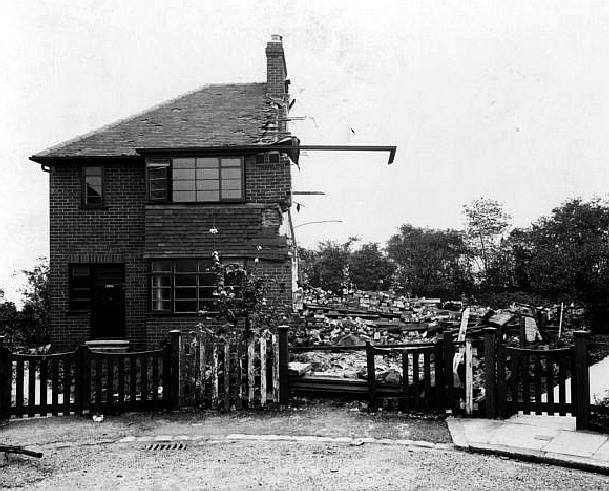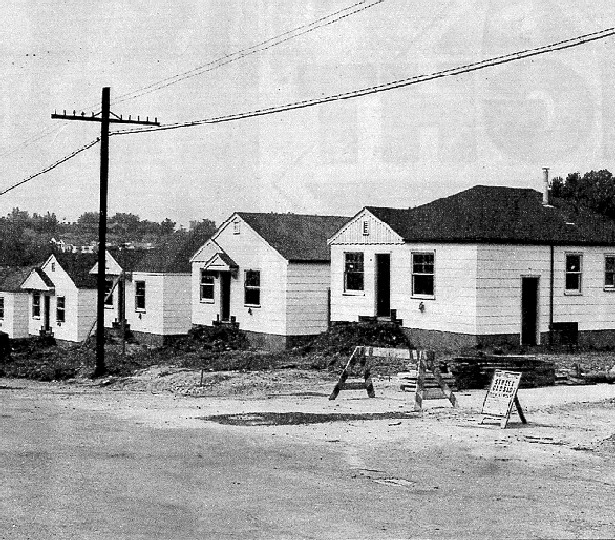 Part of the initial response was programme of short term repairs to existing properties and the rapid construction of 'prefabs' – factory built single storey temporary bungalows. These were highly controversial at the time but the Prime Minister of the time, Winston Churchill, was strongly in favour and initiated the Temporary Prefabricated Housing programme. Churchill originally wanted half a million prefabs built across the country as a stopgap measure until labour could be mobilised for more permanent housing. They were expected to last for only 10 years but they proved very popular with some residents. There are still many lived in across the country with 330 in use today in the city of Bristol - one of the largest concentrations of prefabs left in the country. Over the years most prefabs have been demolished and replaced with permanent housing. Modern flatpacks are permanent homes.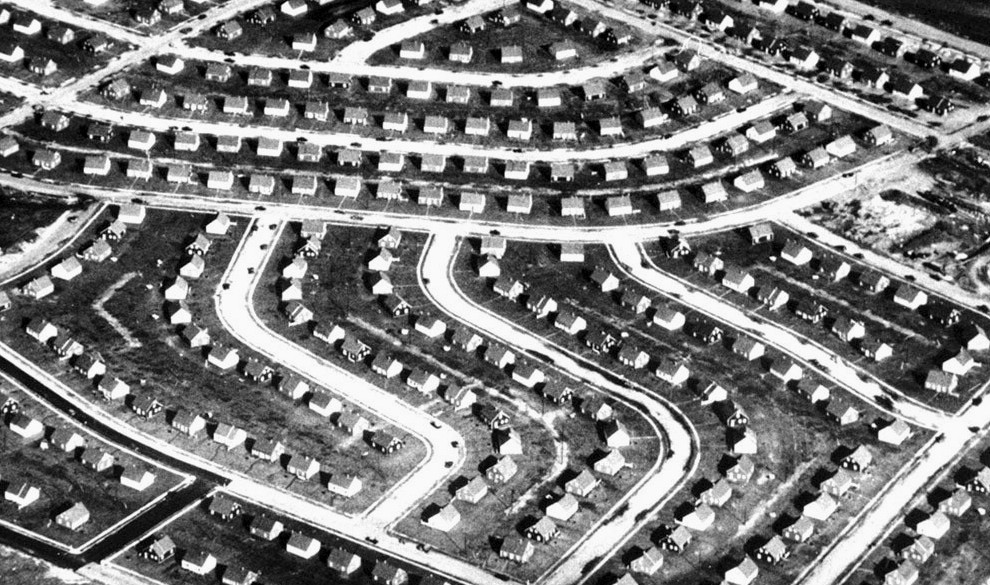 The first prefabs were completed June 1945 only weeks after the war had ended. Factories that had previously been employed to build other products such as Aeroplanes were converted to build sections of the innovative new houses. It took a minimum of 40 man-hours to assemble the two bedroom houses complete with plumbing and heating. Sometimes prisoners of war who were still being held in the country were used to help in the construction of the concrete slabs on which the sections of bungalow were erected. The prefabs could be completed very quickly once the sections were delivered to the site. Unlike traditional houses they had fully fitted kitchens and bathrooms.
The construction of these new quick build houses seemed like part of the solution to the housing crisis at the time, however as we will see they were later to cause major problems for tenants and councils across the country. In the decade after 1945, 1.5 million homes had been completed and some of the demand for housing had been alleviated. The percentage of the people renting from local authorities had risen to over a quarter of the population, from 10% in 1938 to 26% in 1961.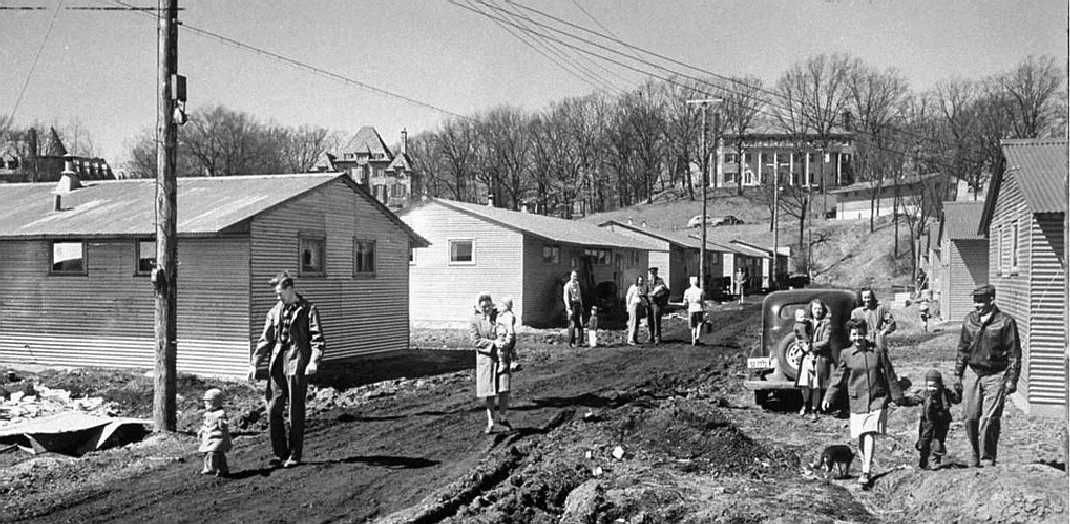 PREFABS - Temporary housing in America following cessation of hostilities in WWII. Today, flatpack houses have all of the modern conveniences and can be climate friendly by design.
THE NEW TOWNS ACT 1946
New towns were introduced to deal with the problem of overcrowded city centres. 14 new towns were planned in the 1940s and another 14 built in the 1960s. New towns contained a variety of house types. Shops, schools and leisure facilities were within easy reach. New towns were built in Scotland at Cumbernauld, Glenrothes, Livingston, East Kilbride and Irvine.
Despite the construction of 156,622 prefabs the country still faced an acute housing shortage and waiting lists soared in urban areas. All over the country local authorities took the lead in building homes for growing families. House building battled on despite a shortage of materials and the worst winter in living memory in 1947. New estates were emerging and established ones expanded, at the peak of production in Bristol in 1955, 43 families per week were being moved into brand new homes. Demand was so high that national league tables were devised showing the numbers of council homes built across the country, enormous pressure was put on Housing Departments to produce.
To meet the shortage and bring the cost of housing down, a new form of construction was pioneered, commonly called 'PRC' (Pre-cast Reinforced Concrete). These houses were quick to assemble and required less skilled labour than traditional build. They were proprietary brands developed and marketed by different builders. Largely made from concrete panels reinforced with steel then bolted together or constructed with a steel frame. They included various kinds such as Airey, Cornish, Wates, Unity, Reema, Tarran, Woolaway and Parkinson types. The city of Leeds lead the way with the highest number of PRCs built.
They were like the prefabs in that they were built by non-traditional methods from components made in a factory but unlike the prefabs they were permanent and were expected to last for at least 60 years. Now you are talking.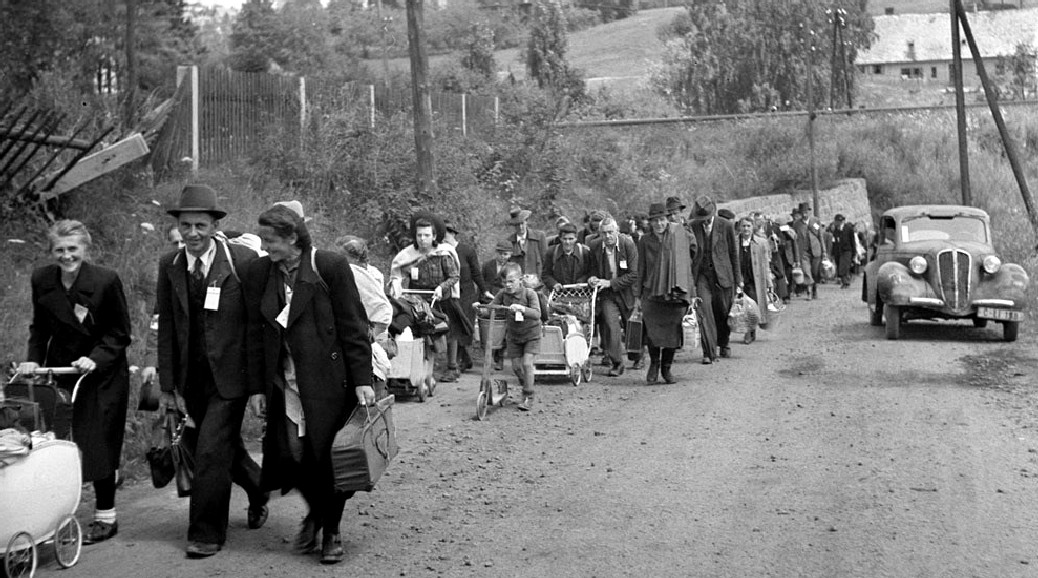 WAITING LISTS - This could be a scene in Wealden land if they fail to deliver housing stocks in sustainable fashion. People queuing up to buy affordable houses that have yet to be built. Why? Because the district is catering only for the rich.
COUNCIL HOUSING 1950-1960

Nine hundred-thousand 900,000 slums were cleared in the 1950s and 1960s. Two and a half 2.5 million people were re-housed. Large estates of council houses were built on the edge of towns and cities. Facilities were poor on housing estates and many suffered from vandalism and violent crime. High rise tower blocks were built in inner city areas to house people who had lived in slum housing. Many people found it difficult to live in high rise tower blocks and many were demolished after a few years.
PRIVATE OWNERSHIP

Private ownership of housing increased in the years after 1945. Higher wages meant that more people could now afford to buy their own homes. Mortgages were easier to arrange.
The Conservative government under Margaret (Maggie) Thatcher (in the 1980s) encouraged local councils to sell council homes to tenants who wanted to buy them. By 1984 half of the homes in Britain were owned privately, telling us that if homes were built that were affordable, voters in England, Wales, Scotland and Northern Ireland would jump at the chance.
The problem with this was that there was no longer any low cost housing stocks to sell off for a quick fix because Maggie has neglected to put in place replacements. She should have stayed a grocer. She caused riots with her Person Tax.
The answer is a programme of house building that is sustainable embodying all of the features for modern living while catering for climate change via energy self sufficiency. It's not rocket science, it is simply a matter of design and the will to change. Have we not milked the poor for long enough and should we not do more to combat climate change?

FLAT PACK HOUSE - We are not saying that this is the most affordable or the most adequate design in the search for a sustainable society, but it is a start. Homes along these lines with four bedrooms and spacious living area may be built at well under the budget £70,000 figure. We would suggest even more pre-fabrication. More solar panels and water heating, more insulation and a wind turbine for every home. We'd also suggest that each home should have a car port for an electric vehicle, and a battery store based on a standard vehicle cartridge that one day might be interchangeable to create the infrastructure for zero carbon transport. A budget version of the excellent BMW i3 would really start to make inroads into the reductions we need for compliance with the Climate Change Act 2008. This home measures 18.46 x 6.51 metres (60' x 20' feet).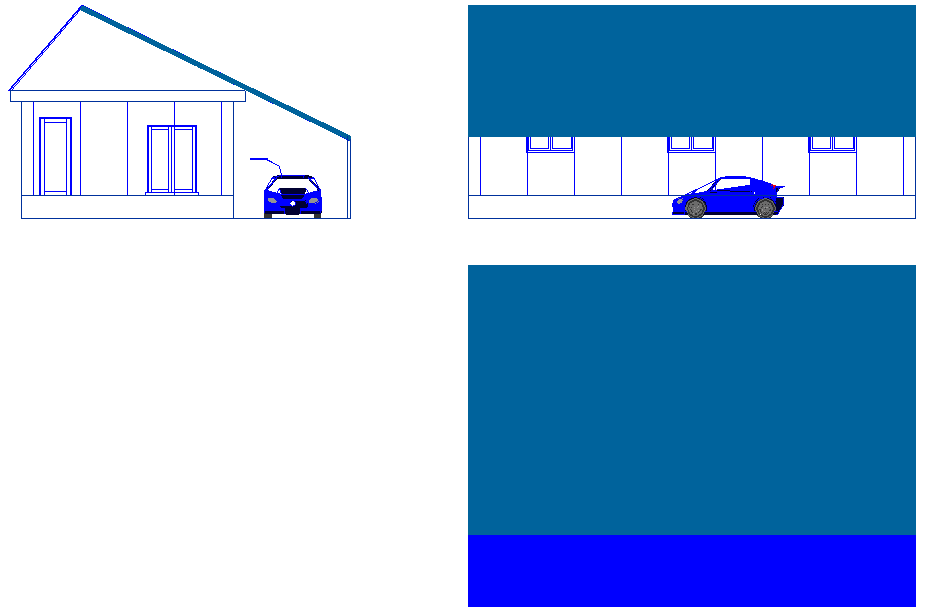 FLAT PACK BUNGALOW - In this slightly smaller design with two bedrooms, a car port is part of the roof where the pitch is angled to the sun and the area is sufficient to power the home and provide energy to charge an electric car. If grouped into a village, the surplus electricity from one unit may be shared with other units to create a 'smart' energy self-sufficient society of the future. At 17.77 x 8.62 metres (48' x 28' feet) this concept is about the same price (£70,000) but generates more energy and caters for the family transport. The car shown here is a very small (low) city car about the same length as a Smart car, hence the garage area appears large.
These units could be mass produced to lower the price even more. If only there was land on which to place them, we could begin to build a sustainable society based on clean renewable energy.
One of our advocates would be prepared to waive his fees, if Wealden would be prepared to waive theirs on an outline application for 50 units - on land that would be identified by the advocate, with the appropriate notice served on the farmer landowner. How about it Wealden?
LAND FOR AFFORDABLE HOUSING
The real problem is not the availability of reasonably priced flatpacks, it is the scarcity of land earmarked for affordable housing and the abject refusal of Wealden's planners to change the colours.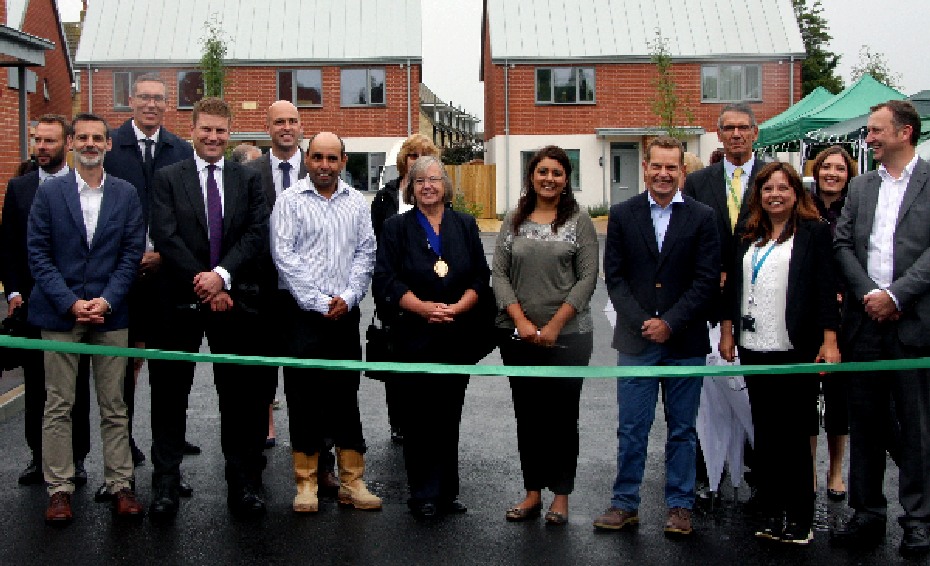 A BIG IMPROVEMENT - This development in Polegate may not be truly affordable, but it is a big improvement over some of the sub-standard housing stock in the district. So, well done chaps. Now all we need is some energy harnessing additions and we can all start to sleep at night.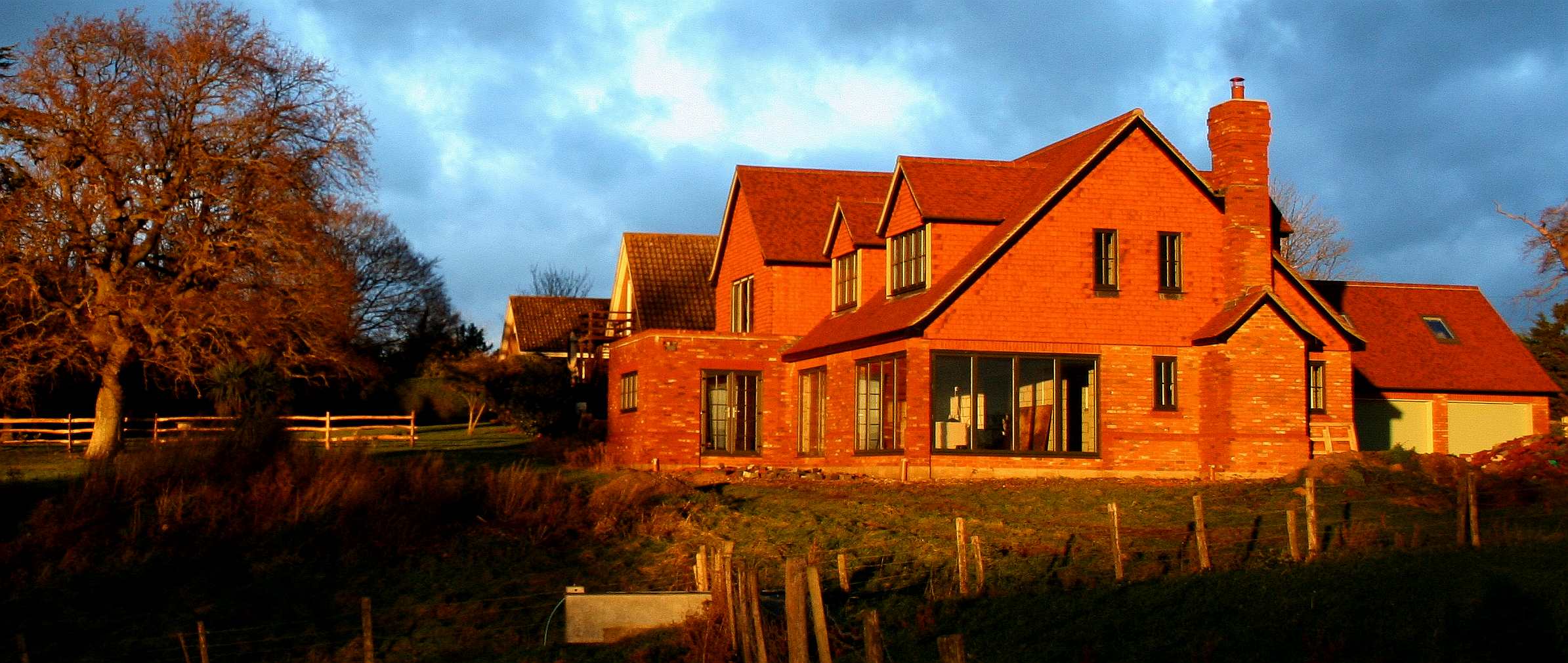 NOT AFFORDABLE OR CLIMATE FRIENDLY - This is what Wealden are building in January of 2018. It's hardly affordable and what about all of that Ashdown Forest nonsense. Perhaps the restrictions do not apply for mates! Three garages will produce a lot of carbon dioxide from three cars and other greenhouse gases. Was there a 106 agreement limiting use to electric vehicles? Betcha there wasn't. And not a solar panel in sight. This climate tradegy was on Susan Stedman's and Ian Stewart's watch with Ann Newton presiding.
Why is this?
Because councils will not bite the bullet and dictate what land is to be used as per the National Planning Policy Framework guidance. They are frightened that they will upset the landowners, where in most cases the property owners (farmers) and/or developers are chums or have relations on Parish, District and Borough Councils.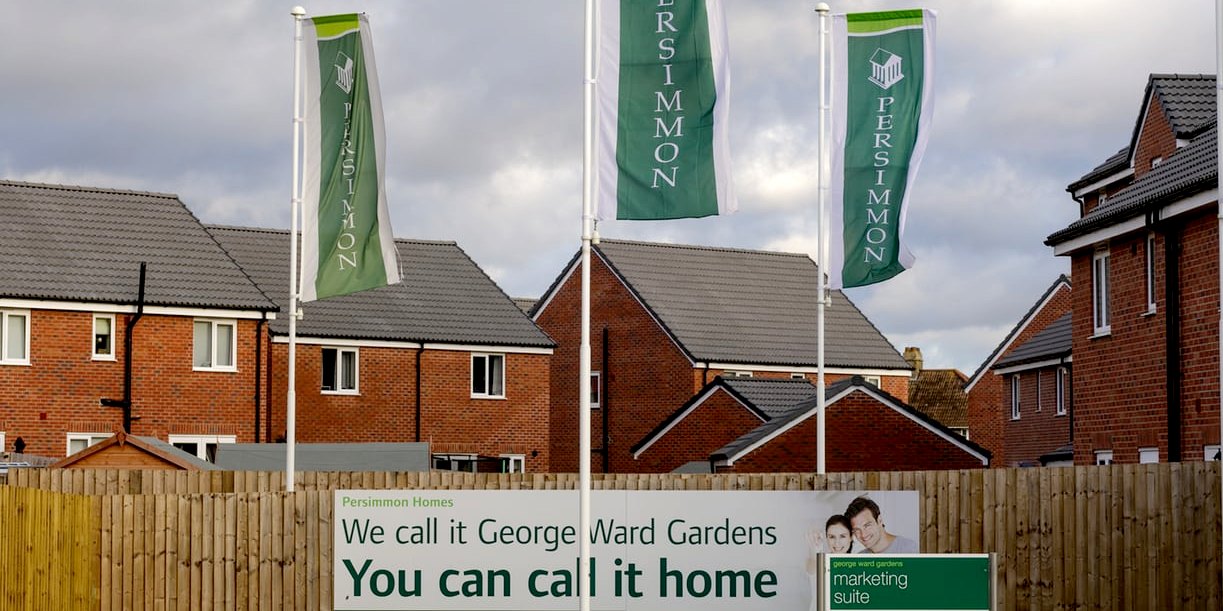 OBSOLETE CONCEPTS - Why are we building expensive estates like these that are already obsolete in terms of energy self-sufficiency and Climate Change?
HOMELESS LINKS
https://www.jrf.org.uk/housing/homelessness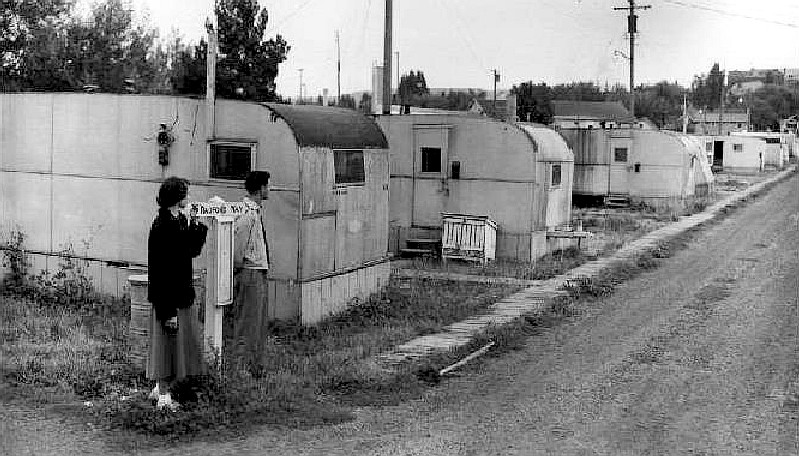 COUNCIL WAITING LISTS - Due to the poor performance of Wealden and other councils in the United Kingdom, you may find yourself having to think about a caravan, just like these in the USA following World War Two.
HOME | A-Z INDEX | MEMBERS | MPS | OFFICERS