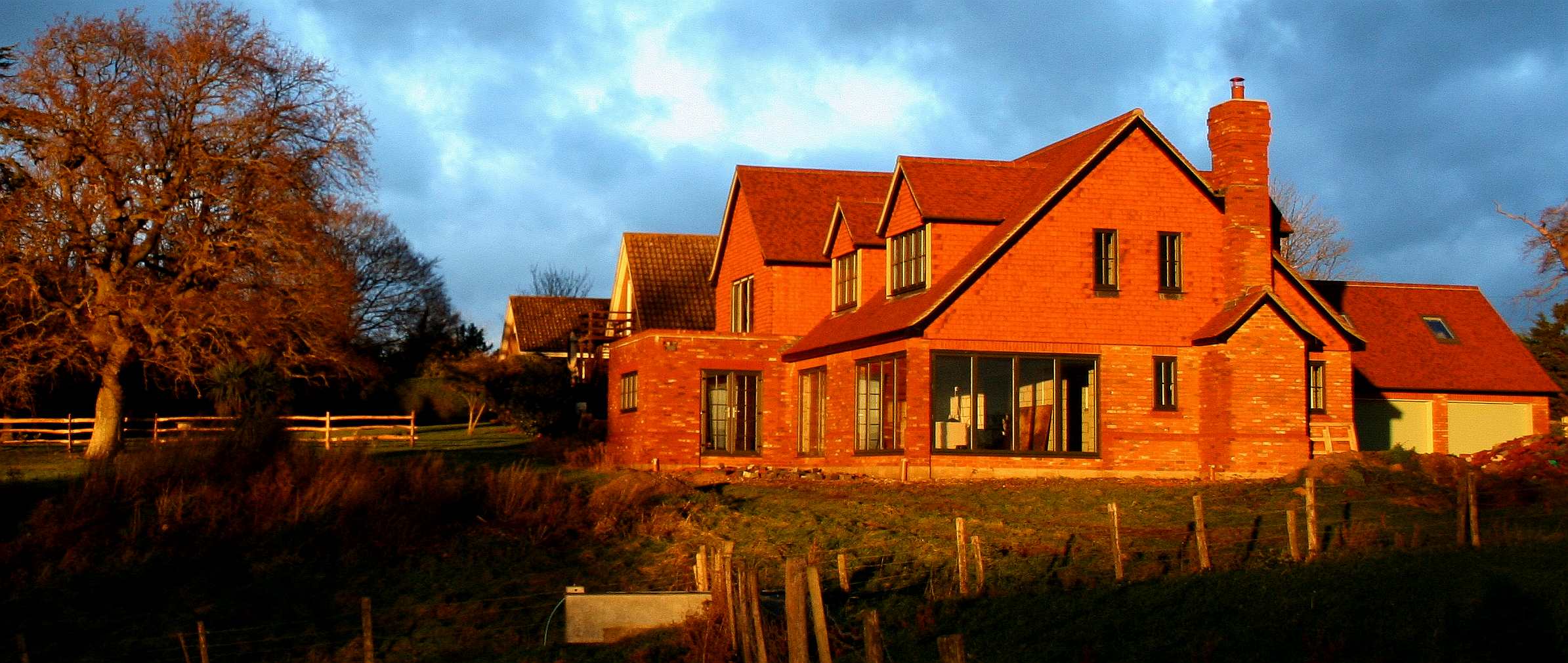 NOT AFFORDABLE OR CLIMATE FRIENDLY - This is what Wealden are building in January of 2018. It's hardly affordable and what about all of that Ashdown Forest nonsense. Perhaps the restrictions do not apply for mates! Three garages will produce a lot of carbon dioxide from three cars and other greenhouse gases. Was there a 106 agreement limiting use to electric vehicles? Betcha there wasn't. And not a solar panel in sight. This climate tradegy was on Susan Stedman's and Ian Stewart's watch with Ann Newton presiding.
In the United Kingdom, as with other countries, the cost of establishing a home is moving further away from first time buyers and others on a low income or those just looking for a holiday home. As a result, a form of modern slavery has returned to the United Kingdom turning millions of people into financial slaves, working for fat landlords who these modern slaves are making richer and richer. This is called the poverty trap, making thousands of people homeless in the UK.
WHAT IS AFFORDABLE
An affordable rent or mortgage is one that does not absorb more than 30% of the income of a person. In the United Kingdom the average salary for the tax year ending 5 April 2015 was £27,600. This is a median average and an increase of 1.6% over the 2014 median average which was £27,200.
The monthly income based on the national average would be £2,300 per month.
That would mean that the monthly repayment @ 30% should be £690 pounds for the average house to be affordable by the average person.
Whereas that average house price in 2017 was £311,910. Meaning that the repayment would be £1,271 pounds a month at 1.29% percent interest. This interest rate is of course artificially low and would rise to around 3 percent.
The huge difference between what is considered to be affordable and what the situation is at the moment in the UK, is because of uncontrolled house price rises - but mostly because there is a lack of affordable houses coming onto the market.
Now what about a wage earner in your area on £18,000 a year, £1,713 above the 2018 minimum wage. They could afford a mortgage of £72,000 in theory based on building societies offering up to four times their wage for a single man, where that is considered to be affordable. Usually, for joint incomes the mortgage offer would be based on three times the income.
Are there any houses in Sussex for £72,000? Not on your life.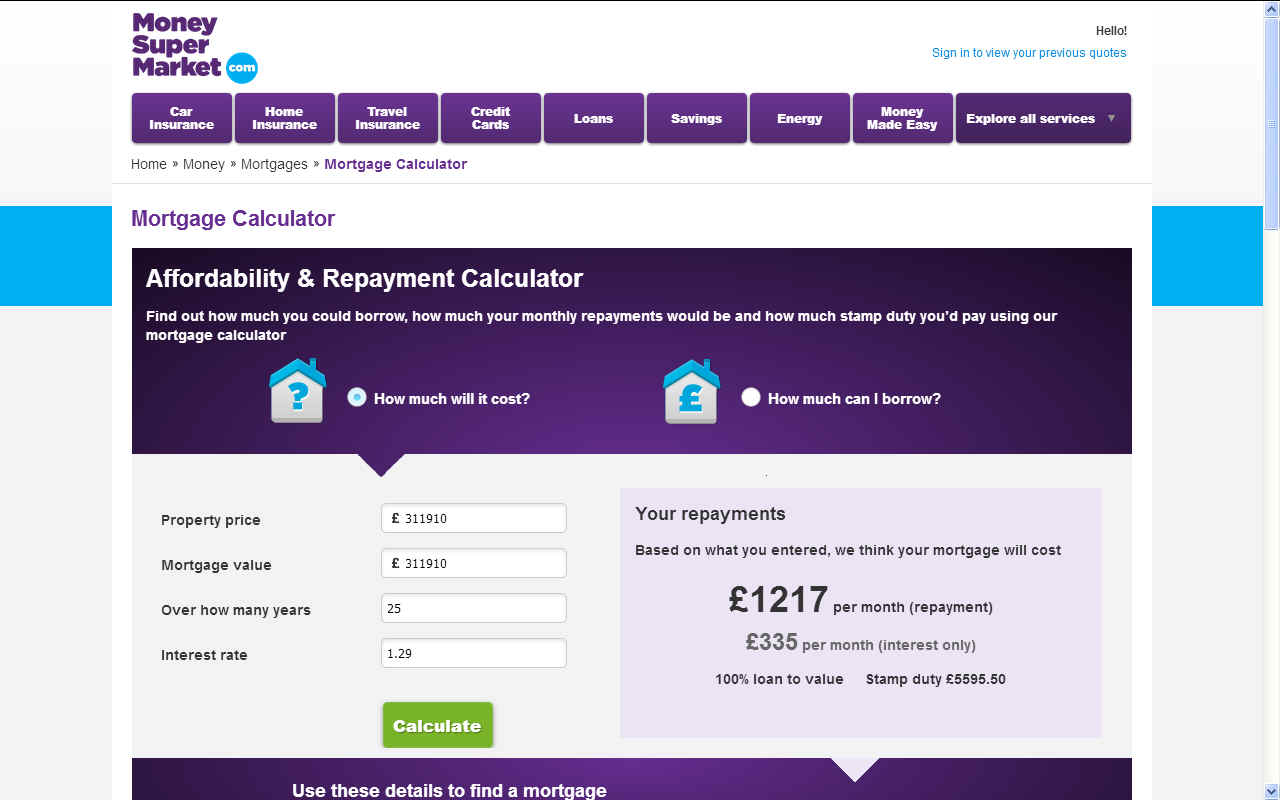 COUNCILS
In order to restore a fair society, local authorities would need to build low cost housing evenly spread about their districts.
To encourage applications, councils might want to consider waiving planning fees, to be payable only when a home is constructed and occupied.
Alternatively, councils could build affordable houses themselves and compulsorily purchase land for that purpose - or, identify land as for use only for affordable housing, so limiting the value of the land. This is something that councils are supposed to do according to National Planning Policy.
THE PROPERTY LADDER
Rental is supposed to be a stop-gap, not a way of life, except for social housing. Today in the UK homelessness is growing because there is no genuinely affordable housing coming onto the market mainly because of Conservative Party policies over many years and Parish and District councils that favour house (empire) building of large luxury homes for the wealthy or for buy-to-lets for rental.
With the Climate Change Act 2008 now in force, we also need to consider energy self-sufficiency.
Is there an alternative to struggling for 20 years to own a home of your own - in the process paying a mortgage several times the value of the house itself, in interest payments alone? What if we were to tell you you it is possible to install a luxury timber house for around £50,000, fitted. This includes 3 good sized bedrooms, a fitted kitchen, a bathroom, and ample living space ready for you to move in.
If you are considering a mobile home, transportable homes are the exciting alternative, with space, quality and style you may not have thought possible in a mobile home.
Transportable homes comply fully with the Caravan Act as mobile homes, so they're exempt from VAT and Building Regulations, though most flatpacks comply with building regs. They can be positioned just about anywhere you can site an ordinary caravan.
They' are of an approved sectional design with cladding finishes available for you to choose. They are insulated to provide extra warmth and be cool in summer, and the interior can be fitted with beams, or whatever takes your fancy, to give a wonderful sense of space.
Whether you're looking for a holiday home or just alternative living accommodation, transportable homes offer big advantages for site owners and developers as well as private owners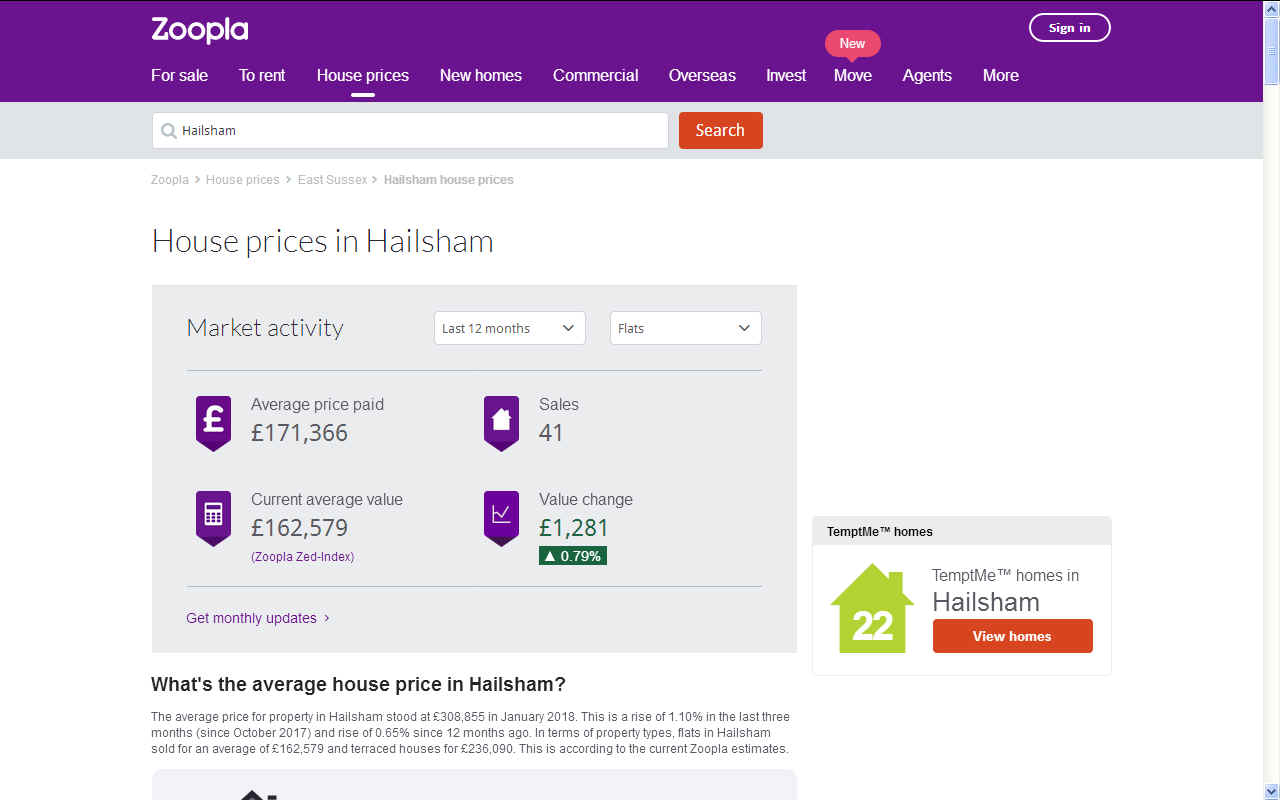 Affordable housing should be in the £70,000 pound region if lenders are going to lend money based on an £18,000 wage for a single person and a multiple of 4 from a typical building society. At this price anyone can reasonably get onto the property ladder. The monthly repayment amount would be £330.48 on a 3% loan with a total cost over the mortgage term of £99,142.84.
Unfortunately, the average price of a house in the Hailsham area is £308,855 in January 2018. This is a rise of 1.10% in the last three months (since October 2017) and rise of 0.65% since 12 months ago.
In terms of property types, flats in Hailsham sold for an average of £162,579 and terraced houses for £236,090. This is according to the current Zoopla estimates. This means that a low wage earner in Hailsham would not be able to afford even to buy a flat. Whereas a flatpack does come into the right ballpark.
OTHER ADVANTAGES
Transportable homes are pressure treated as mobile homes for Planning purposes. The advantages are enormous, because an old caravan, for example, can be replaced with a luxurious transportable home with all the modern conveniences. Being that transportable homes are also VAT free, this alone can save thousands from developer's budgets.
Mobile homes are also ideal for rapid installation for activities such as golf, walking, swimming, sailing and more - with all the comfort and quality of more expensive units. The comfort is so good, you might decide to install one on any plot with outline planning permission, such as a brown-field site that might not otherwise be a practical proposition.
Most flatpack designs are suitable as a replacement to any existing mobile home as an upgrade. Hence, if you are a farmer looking for supplementary income or you might run a game farm, holiday park or other business, this may be the upgrade you are looking for. Indeed, you may be considering setting up a holiday home in another location. Our mobile homes are considerably less expensive than equivalent imported log cabin designs. Should you already have a quote, why not let us beat it for you.
All you need is a plot of land with planning permission for a mobile home. Or, if you do not yet have planning permission, but own, or are thinking of purchasing a suitable plot, please contact us to see if our planning expert can help - also at affordable rates. The advice we can offer at this stage, could also save you considerably.
Flatpack designs are approved by the DETR. Our planning expert has overcome obstacles to planning consents in many cases in the south east of England, and now obtained consent for designs like that shown above.
For tourist attractions, a log cabin can be adapted to make perfect payment kiosks, shops, changing rooms, toilet and shower blocks, ice-cream kiosks and cafes, clubhouses and sports pavilions. With a low grassed roof, these mobile homes can really blend into a sensitive landscape.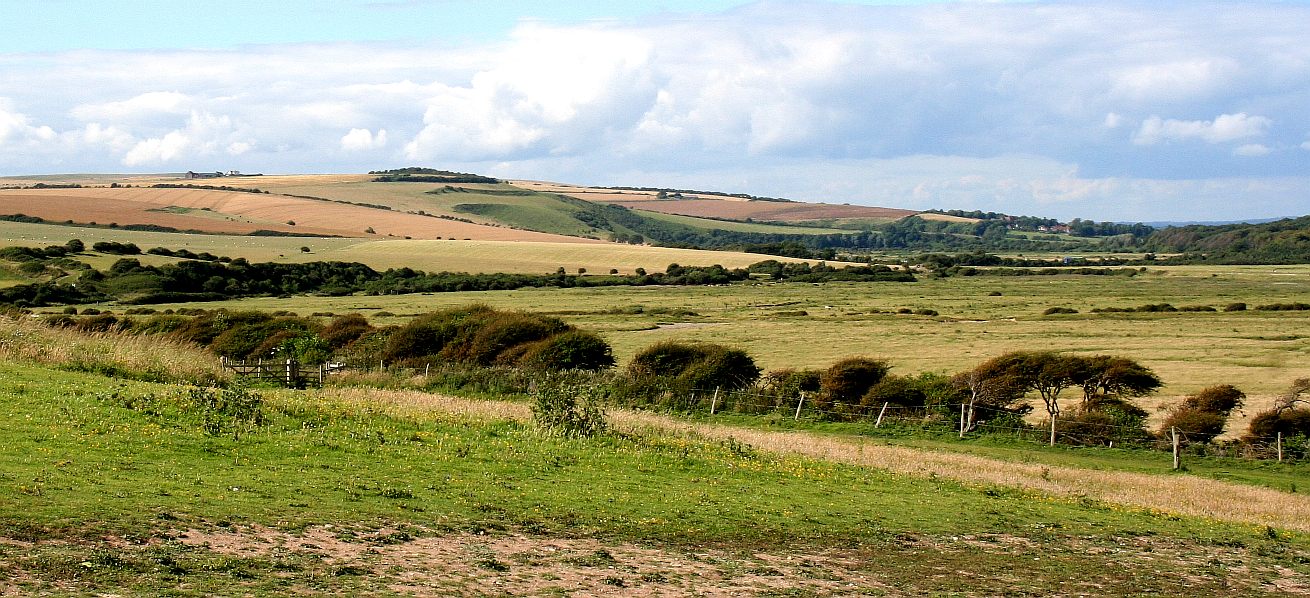 Cherry Homes can advise on planning applications and ways to apply that are risk free in terms of legal costs - should an appeal be necessary. You may be a builder and just want our help with the design of your home for compliance and to obtain planning permission.
Whatever you decide we are waiting to hear from you and ready to assist. If you are considering buying a mobile home, please be sure to speak with us before approaching your local authority. Our case precedent is recently confirmed, most councils will not be familiar with the approval and will need our guidance, so we would need to be hands on during the pre-application stage.
CONTACTS: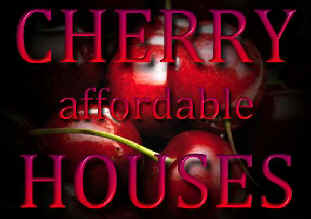 Cherry Houses and Mobile Homes
Herstmonceux, Sussex, BN27 1RF
Telephone: +44 (0) 1323 831727 Email: build @ cherrymortgages.com
ABOUT WOOD
Timber has been used by man for an enormous variety of purposes since pre-historic times, particularly in the construction of shelter and for artefacts used in day-to-day life. Forests cover 30% of the earths surface. Trees have been called "fountains of the earth" (Durrell 1993).
Today, timber and wood-based products continue to be used in construction, often in conjunction with other, man-made materials (metals, concrete, plastics). Wood is truly renewable in a relatively short time frame and can also be recycled through a succession of uses before returning to its constituent elements of carbon, water and energy.
Wood plays a major role in combating climate change. Greater use of wood products will stimulate the expansion of Europe's forests and reduce greenhouse gas emissions by substituting for fossil fuel intensive products."
• Wood products act as a carbon sink throughout their life

• Wood has the lowest energy consumption and the lowest CO2 emission of any commonly used building material

• Wood's thermal insulation properties mean timber frame houses use less energy

• Wood is uniquely renewable

• Using wood products encourages forestry to expand, increasing the carbon sink effect and reducing the CO2 in the atmosphere
• Wood is created by photosynthesis and can be considered an efficient way of storing solar energy

• Recovering the energy from wood products at the end of their life - as a substitute for fossil fuels - increases the CO2 benefit of using wood.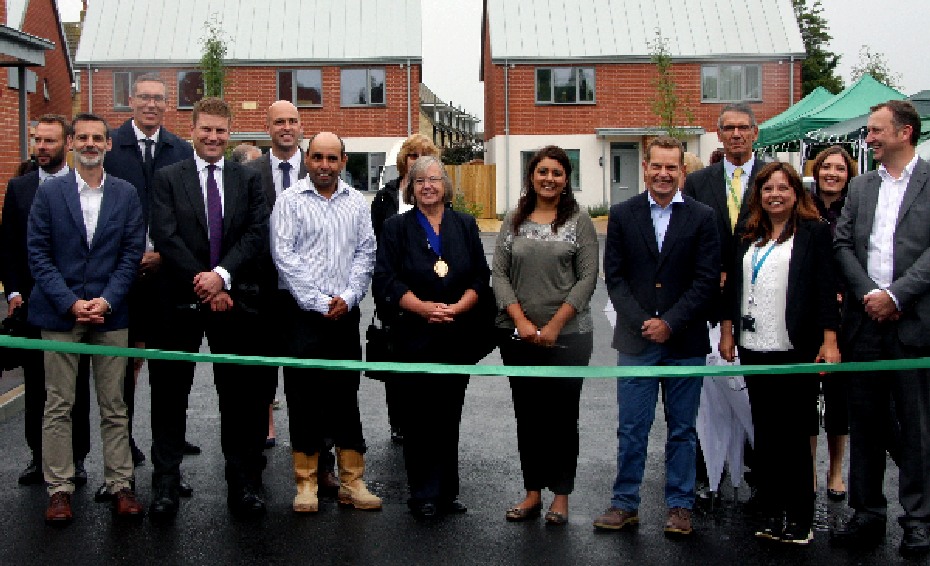 A BIG IMPROVEMENT - This development in Polegate may not be truly affordable, but it is a big improvement over some of the sub-standard housing stock in the district. So, well done chaps. Now all we need is some energy harnessing additions and we can all start to sleep at night.
OTHER CONSIDERATIONS
Shorter construction time: While most homes that are built with brick and concrete can take up to and sometime exceed one year to complete, one of our homes built in 1/6 of the time. This time savings should result in a real cost benefits to you the end user.


Energy efficient: Most flatpack homes are superior to traditional brick and concrete housing in that it provides for greater insulating capabilities in the walls and floors to keep the house warmer in the winter and cooler in the summer. Consequently the cost of heating and cooling your home will significantly reduce. If you live in a brick and concrete house, you should already know that your home holds or retains the temperature of the season. It takes longer to heat the brick and concrete mass in the winter and it takes longer to release the heat in the summer. Moisture is also retained in a brick and concrete house resulting in the paint and plaster flaking of the walls and ceiling. A wood house "breathes", allowing excess moisture to escape naturally.


Earthquake resistant: While no structure built by man can withstand the forces of nature, one of our mobile homes are more earthquake resistant, with far less property damage compared to traditional brick and concrete houses, since timber buildings can absorb movement that would topple a brick building and spring back, virtually unaffected, in all but the worst cases. Due to the frequency of earthquakes, timber framed houses are very popular in Japan and other countries of the Pacific Rim. As a result of the deadly earthquakes that the country of Turkey experienced in 1999 the government has embraced timber houses and is actively pursuing alternative housing construction to replace their traditional construction methods.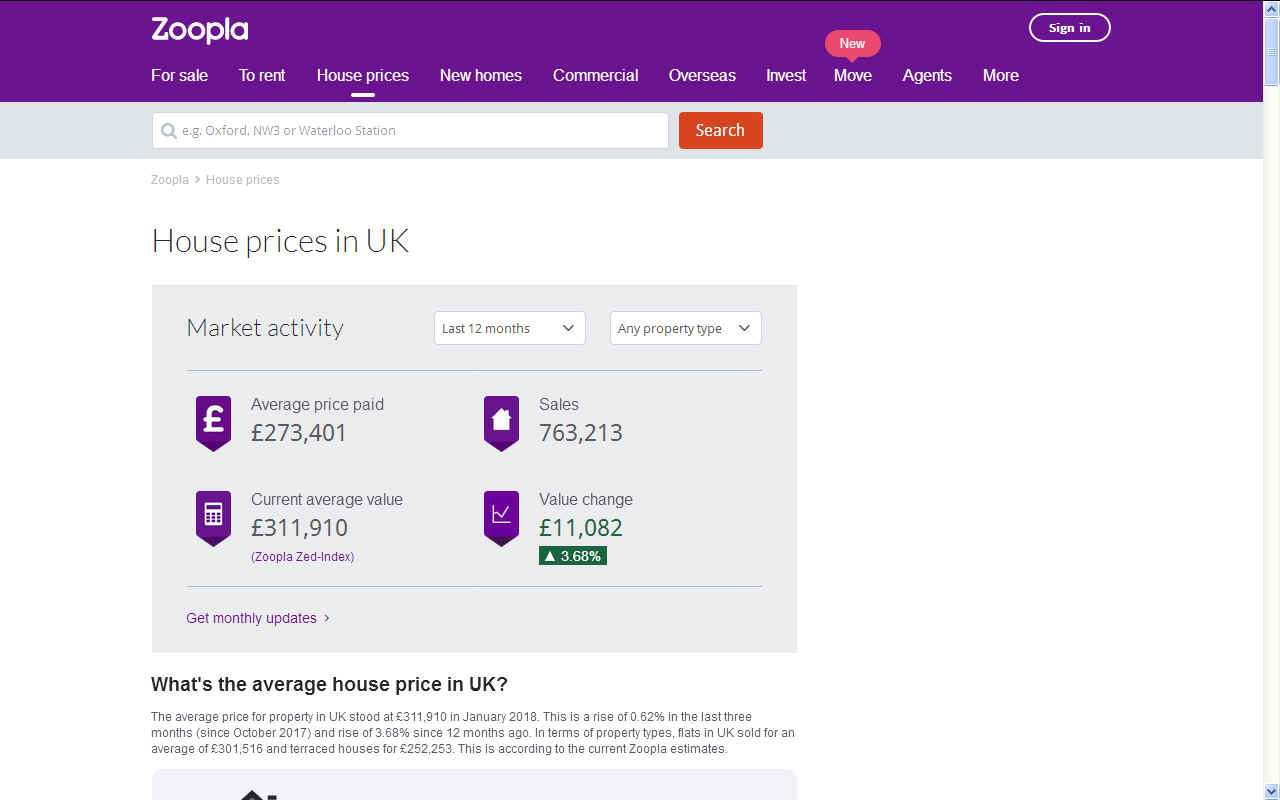 HOME | A-Z INDEX | MEMBERS | MPS | OFFICERS