Christopher Stephen "Chris" Grayling, MP (born 1 April 1962) is a British Conservative Party politician. He served in the Shadow Cabinet from 2005 to 2010 and was the party's Shadow Home Secretary from 2009 to 2010. As of September 2012 he is serving as Lord Chancellor and Secretary of State for Justice, the first non-lawyer as Lord Chancellor since 1558. An interesting move that tends to support the views of many that British politics and selection of candidates for quite important positions of trust, is based on musical chairs - rather than any actual ability or devotion to such subject or post. Meaning of course that it is the nameless civil servants who are calling the shots and ex television (actors) like Chris Grayling who are simply playing out the part they have been given in the production that is British politics.
Imagine an engineering project that was conducted in such haphazard fashion. Put Mrs May in charge of Mission Control, James Brokenshire on rocket engines, Phillip Hammond in charge of fuel storage - and so on. It would be a recipe for disaster - much as we have today, a mismatched cabinet bereft of devoted talent - seriously lacking in transparency and accountability - and that means dishonesty. An honest person does not shy from scrutiny. And that is why Great Britain is no longer great. We are Average Britain, doing our best to live on past conquests, the former Empire and bleeding our colonies dry until they could take no more and rebelled for independence, the remnants, the Commonwealth, countries that were not treated so badly as to pull the plug on Her Majesty. We will never recover our earlier industrial and technical world leadership, though the Dti keeps searching for intelligent mules, ever hopeful. We don't have to, we simply need to muster quality leadership to steer HMS UK to a circular economy.

Following the 2010 general election, Grayling was appointed Minister of State for Work and Pensions. Grayling has been a Member of Parliament (MP) representing the constituency of Epsom and Ewell since 2001.

Grayling was born in London and grew up in Buckinghamshire, where he was educated at the Royal Grammar School, High Wycombe. He then went to Sidney Sussex College where he graduated with a Bachelor of Arts degree in history from Cambridge University in 1984.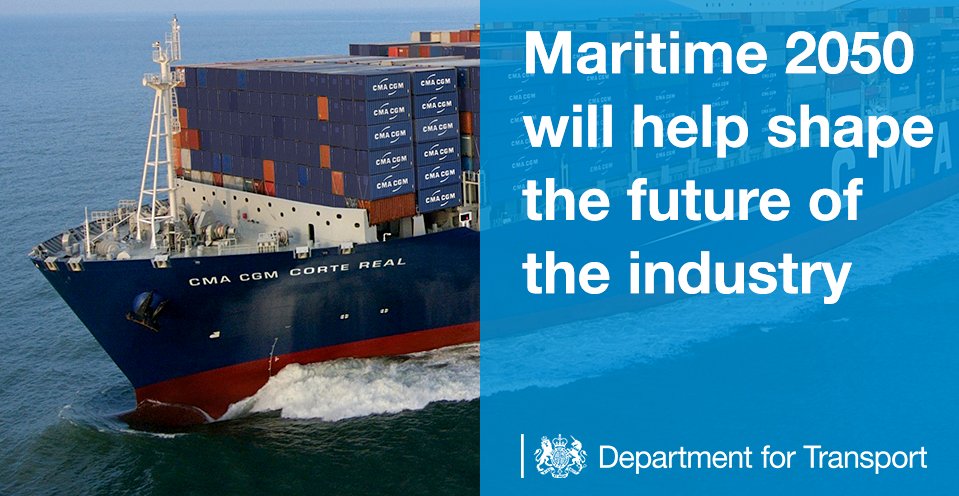 Is this another Chris Grayling sell out. Does he have the slightest idea of what to do and how to achieve it, or will his Government simply throw their balls in the air and hope that some bright spark comes to the rescue.
International shipping is responsible for 2.2% of global CO2 emissions. (Third Greenhouse Gas Study, IMO) If the sector is to adhere to limiting global average temperature warming to below 2oC, as set out in the Paris Agreement, it has a responsibility to abide by and promote initiatives to reduce environmental impacts.
BLACK CARBON PUMPS - State of the art Wartsila diesel engines for oil tankers and cruise liners may soon become an outdated technology as solar and wind powered vessels become economically viable due to clean air laws. Our patent energy harvesting system may soon herald in zero carbon cargo vessels and cruise liners.
.

.

.

.

.

Motorship Fuel Oil

Intermediate Bunker Fuel (BF*)

Bunker Fuel Oil (BFO)

Marine Fuel Oil (MFO*)

Interfuel (IF*)

Light Marine Fuel Oil (LMFO)

Intermediate Bunker Fuel (BF*)

Intermediate Fuel (IF*)

Marine Fuel Oil (MFO*)

IF*

Marine Diesel Oil (MDO)

Marine Diesel Oil (MDO)

Marine Diesel Oil (MDO)

Marine Diesel Oil (MDF)

Marine Diesel Oil (MDO)

Distillate Marine Diesel Oil

Light Diesel

Light Diesel Oil (LDO)

Marine Diesel Fuel or Gas Oil (MDF/GO)

Marine Distillate

Marine Gas Oil (MGO)

Gas Oil (GO)

Marine Gas Oil (MGO)

Gas Oil (GO)

Gas Oil (GO)

Notes: * Denotes a specific grade, usually shown by viscosity of the grade in cSt at 50°C
Improvements in fuel efficiency, introducing greener substitute fuels, and the adoption of exhaust gas cleaning systems, designed to capture emissions at exhaust are all important technological means by which the industry is already moving to mitigate its environmental impact. More radical initiatives underway include moves to integrate hydrogen fuel cells into ships, while companies such as the Japan-based Eco Marine Power are trialling zero emission cargo ships powered by rigid solar sails. This, along with other instances of cutting-edge R&D, are indicative of the leading role Japan and the Scandinavian countries are taking in promoting sustainable shipping.

From the global action plan to combat climate change agreed in Paris in 2015, to agreement in 2018 at the IMO to at least halve global shipping emissions by 2050. The Intergovernmental Panel on Climate Change (IPCC) and the Met Office forecasts rising sea levels and an increase in the frequency of extreme weather events as consequences of climate change.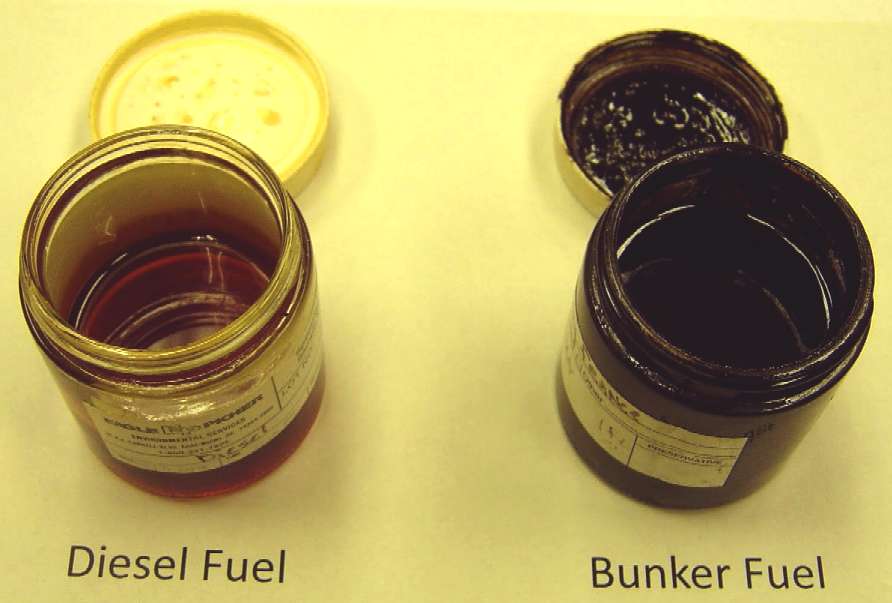 At present, shipping vessels' use of Heavy Fuel Oils (HFOs) and consequent black carbon prodution are two of the most prominent environmental issues pertaining to shipping in the Arctic. An HFO spill would severely harm the fragile marine and coastal Arctic environment, with serious long term detrimental effects. Black carbon increases the amount of light absorbed into the ice surface and can cause localised melting, which in turn contributes to the destabilisation of the ice sheet as a whole and an increased loss of ice mass.
Life and career

Grayling joined BBC News in 1985 as a trainee, becoming a producer in 1986. He left the BBC in 1988 to join Channel 4 as an editor on its Business Daily programme. He rejoined the BBC in 1991 as a business development manager on BBC Select. On leaving the BBC again in 1993, he ran several television production companies, including managing the corporate communications division of Workhouse Ltd from 1992–95 and SSVC Group in Gerrards Cross from 1995–97. He became a management consultant in 1997 with Burson Marsteller, where he remained until his election to Parliament.

Prior to joining the Conservative Party, Grayling was a member of the Social Democratic Party, like other Cameron frontbenchers.
Personal life

In April 1987 Grayling married Susan Clare Dillistone in Surrey: they have a daughter (born December 1992), and a son (born August 1996). Grayling supports Manchester United and Lancashire CCC. He once hit a four off the Australian fast bowler Dennis Lillee. He is a member of MCC.


POLITICAL CAREER

Councillor

Grayling was selected to contest the Labour-held marginal seat of Warrington South at the 1997 general election, but was defeated by Labour candidate Helen Southworth by 10,807 votes. He was elected as a councillor in the London Borough of Merton in 1998 and remained on the council until 2002.


Member of Parliament

Grayling was elected to the House of Commons to represent the Surrey seat of Epsom and Ewell at the 2001 general election following the retirement of the veteran Tory MP Archie Hamilton. Grayling held the seat with a majority of 10,080 and has been returned as MP there since. He made his maiden speech on 25 June 2001.


Shadow Cabinet

Grayling served on the Environment, Transport and the Regions Select Committee from 2001 until he was promoted to the Opposition Whips' Office by Iain Duncan Smith in 2002, moving to become a Spokesman for Health later in the year. He became a Spokesman for Education and Skills by Michael Howard in 2003. Following the 2005 general election he became a member of Howard's Shadow Cabinet as Shadow Leader of the House of Commons, and since the election of David Cameron as the leader of the Conservative Party in December 2005 he has served as the Shadow Secretary of State for Transport. In June 2007, he was made Shadow Secretary of State for Work and Pensions, a post he held until January 2009 when he became Shadow Home Secretary.


Conservative "attack-dog"

Grayling became known as a national politician through his "attack dog" pressure on leading Labour politicians. He was heavily involved in the questioning of David Blunkett, the then Work and Pensions Secretary, over his business affairs which led to Blunkett's resignation in 2005. Grayling also challenged Tony Blair and his wife Cherie over the money they made from lectures while Blair was Prime Minister. He also challenged former minister Stephen Byers over his handling of the Railtrack collapse.


Government

Grayling served as Minister of State for Work and Pensions from 2010 until 2012, before being promoted to the Cabinet, on 4 September 2012, as Lord Chancellor and Secretary of State for Justice. Sworn in as Lord Chancellor on 1 October 2012 at Westminster Abbey, he was elected an Honorary Bencher of Gray's Inn on 11 December 2012.

CONTROVERSY

Expenses claims

Between 2001 and 2009, Grayling claimed expenses for his flat in Pimlico, close to the Houses of Parliament, despite having a constituency home no further than 17 miles away and owning two buy to let properties in Wimbledon. Grayling says he uses the flat when "working very late" because he needs to "work very erratic and late hours most days when the House of Commons is sitting."

During the Parliamentary expenses scandal, The Daily Telegraph reported that Grayling refitted and redecorated the flat in 2005 costing over £1,000. Grayling said that both the water and electrical systems failed "leaving the place needing a major overhaul".


Comparing Moss Side to The Wire

As Shadow Home Secretary, Grayling provoked controversy in August 2009 when he compared Manchester's Moss Side area to the American TV crime drama The Wire. His comments received angry responses from Manchester locals and police. Having been out on patrol for a day with the police, observing the results of a shooting at a house, he described himself as having witnessed an "urban war". Police responded that gang-related shootings in Greater Manchester had fallen by 82 percent from the previous year and that to speak of "urban war" was "sensationalistic". A local councillor, Roy Walters, complained of Moss Side unfairly being a "negative target" due to historical associations. He was, however, defended by right wing commentators who said he spoke for the "mainstream majority".

Sticking by his comments, Grayling said, "I didn't say Moss Side equals Baltimore. What I said is that we have in Moss Side symptoms of a gang conflict in this country which I find profoundly disturbing." Baltimore, with a population of about 600,000, was noted as having 191 gun related murders in the previous year, in comparison to Moss Side, population 17,537, which had none.


Statistics controversy

Grayling came under fire as Shadow Home Secretary over the Conservative Party's use of statistics on violent crime. In February 2010, the Conservative Party issued press releases to every constituency in the UK claiming that crime had "risen sharply" in the UK. They failed, however, to take into account the more rigorous system for recording crime. The chairman of the UK Statistics Authority, Sir Michael Scholar, said that the figures Grayling was using were "likely to mislead the public" and "likely to damage public trust in official statistics". Scholar further added that reliable statistics showed that there had not been an increase in crime during Labour's period in office. However a subsequent report produced by the independent House of Commons library confirmed that Grayling and the Conservative Party had been right to say that violent crime had risen significantly.
Gay couples in B&Bs controversy

In March 2010, Grayling was recorded at an open meeting of the Centre for Policy Studies think tank saying that during the debates on civil liberties under the Labour Government, he had felt that Christians should have the right to live by their consciences and that Christian owners of bed and breakfasts should have the right to turn away gay couples. Grayling said:

"I personally always took the view that, if you look at the case of should a Christian hotel owner have the right to exclude a gay couple from a hotel, I took the view that if it's a question of somebody who's doing a B&B in their own home, that individual should have the right to decide who does and who doesn't come into their own home. If they are running a hotel on the high street, I really don't think that it is right in this day and age that a gay couple should walk into a hotel and be turned away because they are a gay couple, and I think that is where the dividing line comes."

When the recording was released by The Observer, on 3 April 2010, Grayling's comments caused uproar, with Ben Summerskill, Chief Executive of the gay rights group Stonewall, saying that this position would be "illegal" and "very alarming to a lot of gay people who may have been thinking of voting Conservative". Lord Mandelson, the most senior gay minister in the (then Labour) Government, added that the comment showed that the Conservative Party had not changed, that "when the camera is on they say one thing, but when the camera is off they say another". There were calls calls for Grayling to resign after this incident. Conservative Party leader David Cameron was subsequently urged to "back or sack" Grayling, with gay rights campaigner Peter Tatchell saying that "Cameron's silence is worrying.
Many voters – gay and straight – will be disturbed by his failure to swiftly disown Grayling's support for homophobic discrimination. What does this say about the sincerity and seriousness of his commitment to gay equality?" A poll for the website www.pinknews.co.uk released on 5 April found that support for the Conservatives in the LGBT community had fallen drastically since Grayling's comments. Author Douglas Murray has dubbed Grayling "a political buffoon, unsure of what he is saying and with little idea of how to say it." Anastasia Beaumont-Bott, founder of LGBTory, a gay rights group which campaigns for the Conservatives, announced that she would be voting for Labour, not the Conservatives, in response to Grayling's comments. She said, "I feel guilty because as a gay woman affected by LGBT rights I am on record saying you should vote Conservative, and I want to reverse that. I want to go on record to say don't vote Conservative. I'd go as far to say that I'll vote Labour at this general election." Beaumont-Bott was joined in defecting from the Conservatives to Labour a week later by prominent gay rights campaigner David Heathcote. Grayling's comments, however, were defended by a number of commentators, including the Today Programme presenter and leading gay broadcaster Evan Davis and leading Christian groups.

Grayling apologised on 9 April, saying "I am sorry if what I said gave the wrong impression, I certainly didn't intend to offend anyone... I voted for gay rights, I voted for this particular measure." In the 12 April edition of The Daily Politics, presenter Andrew Neil claimed the programme makers had been unable to contact Grayling about an appearance and suggested that he had gone to ground since his comments were published. Since the start of the 2010 general election campaign on 6 April, Grayling has been "hidden away" by the Conservatives, making very few public appearances.

During the launch of the Labour Party's "LGBT Manifesto" on 15 April the Deputy Leader, Harriet Harman, renewed calls for Grayling to be sacked, saying "We don't want to wake up and find we have a homophobic home secretary. David Cameron should have sacked him as soon as he said that." It is unclear whether his remarks were the reason that David Cameron chose to appoint Theresa May as Home Secretary in his new Cabinet, rather than Grayling who held the position in the Shadow Cabinet; Grayling was not given any Cabinet post, as had been predicted by some media commentators prior to the election.

On 31 January 2013 it was reported that Grayling would vote in favour of same-sex marriage in England and Wales.


Appointment to Privy Council

On 28 May 2010, Grayling was appointed to the Privy Council in the 2010 Dissolution of Parliament Honours List.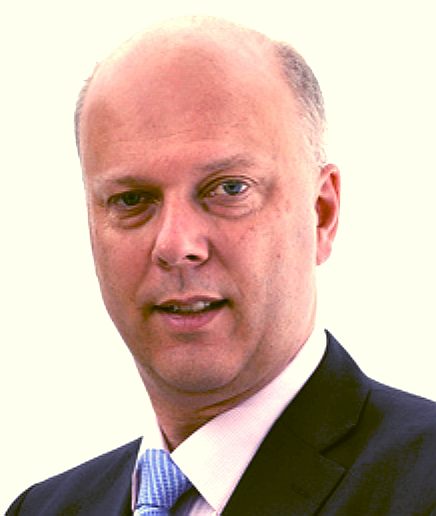 PRISONS
Prison should not be a place where convicts can fritter away hours on end watching satellite television in their cells, new justice secretary Chris Grayling has said.

Grayling, who replaced Kenneth Clarke at the Ministry of Justice in the cabinet reshuffle earlier this month, said he also had no intention of cutting prisoner numbers.

He said he did not want inmates to enjoy prison, telling the Daily Mail the criminal justice system needed to be one in which the public could have confidence.

He said: "I'm bringing a fresh pair of eyes to the job. I'm very mindful of the need to have a criminal justice system in which people have confidence. I think they very often don't have confidence in it."

Grayling added: "Prison is not meant to be a place that people enjoy being in. I don't [want to] see prisoners in this country sitting in cells watching the Sunday afternoon match on Sky Sports.

"Am I planning to reduce the number of prison places? No I'm not. I do not want to set a target to reduce the prison population.

"What I do want to do is bring down the cost of prison. The whole philosophy I will bring to the department is getting more for less."

The decision by David Cameron to appoint Grayling was seen as a nod to the Conservative right, who have long seen a tough justice system as central plank of any Tory agenda and saw Clarke as a soft justice secretary.

Clarke oversaw the scrapping of indeterminate sentences for the most serious offenders, while apparently embarking on policies aimed at reducing prison numbers.

But despite his tough stance on prison numbers, Grayling said he was supportive of Clarke's policies to rehabilitate inmates.

Private firms could be paid according to results, he said, in a nod to a policy introduced by Clarke.

He also promised to bring an end to the stalking of victims by inmates using social media after they have successfully smuggled mobile phones in to prison.

"It's completely unacceptable," he said. "I've talked to victims of crime who are effectively being stalked by the person who attacked them.

"It is the case that mobile phones are smuggled into prisons. We have powers to take tough action on that front, blocking signals, other ways of clamping down on it."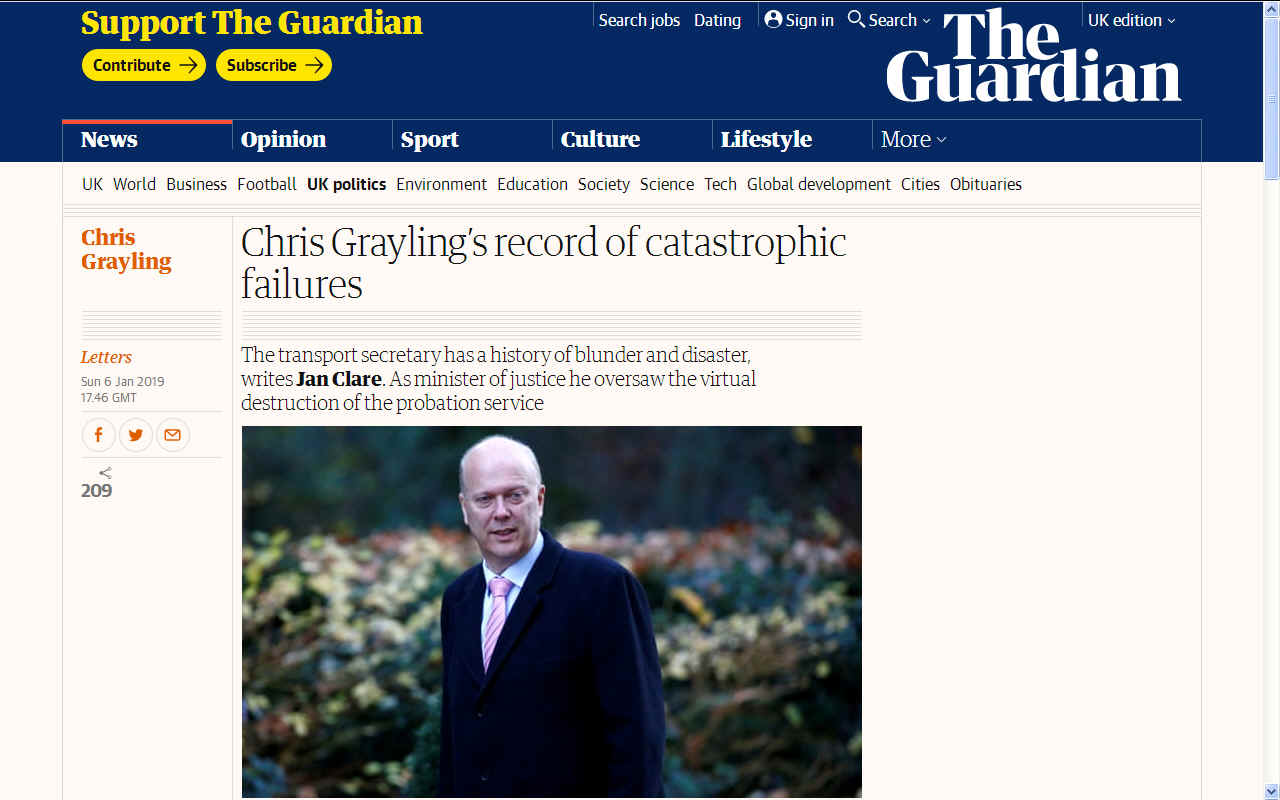 THE GUARDIAN 6 JANUARY 2019

The transport secretary has a history of blunder and disaster, writes Jan Clare. As minister of justice he oversaw the virtual destruction of the probation service.

I share Owen Jones's view of Grayling's staggering incompetence (How on earth is Chris Grayling still a cabinet minister?, 3 January). Similarly I am sadly not surprised that he keeps a job in what has become a shambolic government. In any other government it would have been truly amazing that he was put in charge of transport, particularly given his spectacular failures as minister of justice.

Owen Jones alludes to his record of "blunders" and "disaster" but I think his virtual destruction of a gold star probation service in 2013/14 needs to be spelt out. People need reminding about it. He oversaw the transforming rehabilitation agenda that meant selling off a huge section of the probation service to private contractors. Again no concern was shown that some of these had little knowledge of what delivering probation services involves. The government has already had to bail out these private firms who were not able to make the profit they expected – crime does not and should not pay!

Funny that Grayling has now chosen a "no ship" company to provide additional ferry services in the event of the desolation of a no-deal Brexit. Some of us who worked in probation likened the transforming rehabilitation project to the Titanic, all gloss and absolutely no substance. Many of us, including me, jumped ship before the doomed voyage into private justice began. We had already seen what privatisation had done and has continued to do to the prison service. As Dostoevsky said: "The degree of civilisation in a society can be judged by entering its prisons". Certainly, as Owen Jones says, there are signs here of "national and political decline". Many reports from HM Inspectorate of Probation have been scathing about the situation in the now fragmented probation provision. Grayling was warned that it wouldn't work and that it could pose a risk to public safety but he took no notice. He was no more knowledgeable about criminal justice matters than he is a "specialist in rail matters".

It appears that cabinet ministers can make catastrophic mistakes and still be given power to make more. This government's policies usually involve giving shed loads of money to private firms who are ill-equipped to deliver and end up costing more to the public purse and causing damage to the communities Tory MPs claim to serve.

Jan Clare, Nottingham
CAROLINE ANSELL - CAROLINE LUCAS - CHARLES CLARKE - CHARLES HENDRY - CHRIS GRAYLING - DAVID BLUNKETT
DAVID CAMERON - DAVID MILIBAND - ERIC PICKLES - GEOFFREY JOHNSON-SMITH - GEORGE OSBORNE - GORDON BROWN
GREG CLARK - GREGORY BARKER - JACK STRAW - JOHN GUMMER - JOHN PRESCOTT - KENNETH CLARKE - KIM HOWELLS DR
MARGARET BECKETT - MARGARET THATCHER - MARIA CAULFIELD - NICK CLEGG - NORMAN BAKER - NUS GHANI - PATRICIA HEWITT
PHILIP DUNNE - PHILIP HAMMOND - SAJID JAVID - STEPHEN LLOYD - TERESA MAY - TESSA JOWELL - TONY BLAIR - VINCE CABLE
INJUSTICE
Noble Cause Corruption
Many prisoners are wrongly convicted. That is a statistical fact. In the 1990s David Blunkett and other Ministers, such as Jack Straw, introduced new statute designed to increase the rate of convictions of sex offenders, at the expense of giving those accused a fair trial.
In particular the arbrogation of the duty of a trial judge to warn Jury members about the danger of convicting on the evidence of a claimant, without supporting evidence, was removed. That meant that Article 6 was no longer being complied with, inasmuch as the defendant was now in a position to have to prove innocence - otherwise conviction is inevitable.
The real problem is that is putting defendants in that position, there is no increase in the level of Legal Aid, hence barristers and solicitors faced with a complex case will cut corners, not interview witnesses and not obtain specialist evidence.
Worse still, in the UK medical forensic evidence is lagging far behind that in the USA, where in many cases the medical evidence proves the innocence of a defendant accused by girlfriend, or maybe even a casual acquaintance. This is a matter for the Lord Chancellor to look into, because the Criminal Cases Review Commission (CCRC) has developed a barrage of Ostrich caselaw, that allows them to look the other way. And that, as it turns out is a funding related issue is part, and in part laziness/incompetence of the investigators that they employ.
The fact is that for whatever reason, thousands of men and women in the United Kingdom have served time when they were innocent of the crime they were accused of, and many thousands more will continue to do so until this important issue is tackled by the Secretary of State.
To now, it is only with extreme luck that DNA is preserved such as to prove innocence in a very few cases.
FRAUD ACT 2006 - COUNTERFEIT GOODS and IP CRIME
The Intellectual Property (IP) Crime Report (the Report) is an annual Report which provides an overview of the
initiatives and activities to tackle IP crime during the reporting year. This year's Report covering the period
1 April 2011 – 31 March 2012 has seen an increase in the volume of contributions received. These have
been received not only from industry (IP right owners), government departments and enforcement agencies
(trading standards, customs authorities and police) within the IP Crime Group but also from those outside of
the Group - indicating that awareness is being raised at both industries and consumers on the importance and
affects of IP crime. All the data and figures have been provided by those contributors.

Whilst there is no simple measurement of the scale of IP crime, this Report shows the breadth of it and the
vast scale reaching every part of society. Enforcement of IP rights as with planning crimes, is a complex matter, with so many products and services involved and the different roles and responsibilities of law enforcement agencies, the need to coordinate and cooperate across institutions is fundamentally important. There is good evidence throughout the Report of this and the development of structures and processes that make them sustainable. That of course is a matter of opinon.
Publications

The Bridgewater Heritage: The Story of Bridgewater Estates by Chris Grayling, 1983, Bridgewater Estates PLC

A Land Fit for Heroes: Life in England After the Great War by Christopher Grayling, 1985, Buchan & Enright ISBN 0-907675-68-9
Holt's: The Story of Joseph Holt by Christopher Grayling, 1985, Joseph Holt PLC
Just Another Star?: Anglo-American Relations Since 1945 by Christopher Grayling and Christopher Langdon, 1987, Virgin Books ISBN 0-245-54603-0
Insight Guide Waterways of Europe contribution by Chris Grayling, 1989, Apa Publications ISBN 0-88729-825-7

LINKS & REFERENCE
http://www.guardian.co.uk/politics/2012/sep/20/chris-grayling-take-hardline-prison
https://www.theguardian.com/politics/2019/jan/06/chris-graylings-record-of-catastrophic-failures