The Criminal Cases Review Commission is a non-departmental public body set up in England in March 1997 following the Royal Commission on Criminal Justice, itself a continuation of the May Inquiry. It aims to investigate possible miscarriages of justice in England, Wales, and Northern Ireland. The Commission assesses whether convictions or sentences should be referred to a court of appeal, but they are not bound by the Human Rights Acts 1998, in that they are free at the moment to choose whether a conviction obtained by fooling a jury with (for example) junk science, should go back to the court of appeal.
In many cases there has been no appeal, because the Court of Appeal withheld transcripts requested by an appeal barrister, and so an appeal at the single judge stage could not progress with perfected grounds. The CCRC though, class this as though there has been an appeal - when in fact the system has prevented an/any appeal from being properly progressed. In one case from 2008 we understand that this is being lodged with the European Court of Human Rights as of June of 2013.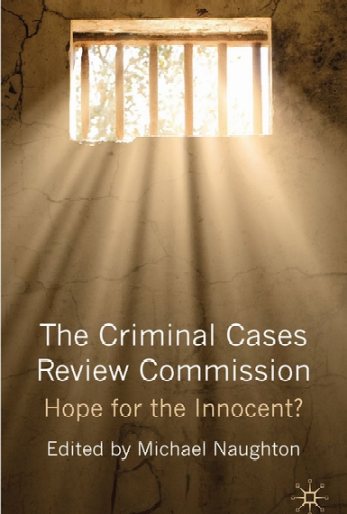 Statistics as of 15 November 2011:

50,000 total applications to the Commission
568 cases still open
600 actively being worked on
19,076 cases completed (including ineligible) with 395 referrals to the Court of Appeal
675 cases heard by the Court of Appeal (320 quashed, 134 upheld, 4 reserved)

The Commission has been criticized for the length of time it takes to examine cases, and the way it produces its statistics. Bob Woffinden wrote in The Guardian in 2010 that the Commission counts as a "quashed case" any case it refers on the basis of sentence alone, if the sentence is subsequently changed, and any case where alternative convictions are upheld. He also wrote that it counts its successes in terms of numbers of individuals, rather than cases (so that cases involving multiple convictions are counted more than once), and that some of its work involves overturning relatively minor convictions. According to Woffinden, between 2005 and 2010 the Commission referred only seven major cases to the Court of Appeal, including one (the case of Sean Hodgson) in which the prisoner's lawyers worked directly with the police and prosecution to secure an uncontested appeal.
A SYSTEM IN FREEFALL:
Set against a background of increasing pressure to gain convictions, many police officers fail to investigate fully for fear of finding inconvenient truths, which they will then have to pass to a defence team during the discovery process. The CPS are hungry to improve numbers on sexual offences.
Of course it is vital to protect children from abuse, and every effort should be made to provide a safe environment for them. The problem is the rising numbers of innocent men that are only being freed after months or years in prison, for something they didn't do. It's not possible to recover time or a stained reputation. Whereas, a girl making false allegations, gets away Scott-free - no loss of reputation, livelihood, etc. A clear imbalance in the system.
The fact is it is all too easy to put an innocent man behind bars where a blunderbuss serious of charges, often used in sexual assault cases, make it all but impossible to mount a defense with alibis for specific events claimed. Put that together with carefully crafted circumstantial evidence and pick a vulnerable target, then all you have to do is play the Juries emotions. As the statistics show, a Jury will convict on the unsupported word of a girl. There is no need for a witness to an event. Just a story where a man is alone with a girl and there is opportunity. That this will happen to any family man with children at some time is inevitable.
In most cases an allegation grows like a pyramid, once the system kicks in. Unfortunately, at each stage of the process, the allegation grows as it is passed from one person in the chain to another, each adding their own interpretation and filling in the blanks, so to speak.
Where an allegation has been made (which is often the case) by a young girl or boy who may find him or herself in an uncomfortable family situation, perhaps a combination of loneliness, stress from school work, social stresses from friends, or lack of them, not feeling important or feeling ignored. Sometimes just being bored or mischievous, or simply bearing a grudge - the child will often pander to the attention they are suddenly receiving, and sometimes they are simply bunny boilers, out to ruin someone they feel abandoned by...... The case below should perhaps fall to be considered as to the above..... Although, specialist advice will help us to understand, should that be forthcoming.
RISE IN NUMBER OF INNOCENT VICTIMS WHO CANNOT OBTAIN JUSTICE
A quite worrying statistic, is the number of men freed on Appeal, having been convicted by a Jury of 12 members of the public. Clearly, then the decisions reached by many Juries are flawed. To a high degree it's a game of chance relying on the mood of the jurors and the relative skills or degrees of effort, of the prosecuting and defending barristers.
Even more worrying, is the fact there is no automatic right of Appeal. An innocent man must remain in prison relying on friends and family, and hoping some new evidence will come to light to give any chance of an Appeal. The odds against this happening are hundreds to one against. Which raises the question as to how many innocent men are behind bars with no safety net due to Legal Aid restrictions and funding rules which sometimes steer overworked solicitors to provide a less than satisfactory defense.
Trials are too important to be decided by juries. That is the tagline on films such as Runaway Jury, where it is shown that Juries can be bought. In fact most juries just want to get home as soon as possible. Once elected, the foreman or woman usually steers the verdict to what he or she would like to see. The others simply follow the lead. That is what one juror told us recently, and she is entitled to he opinion.
ANATOMY OF A STITCH UP - FLOW CHART
ALLEGATION SEXUAL ASSAULT 2006

follows acrimonious family break up

|

TEACHER

loses her note of original version of events

FRIENDS

report their version of gossip

SOCIAL WORKERS

failure to investigate claims

|

CHILD PROTECTION UNIT (Breaches SOCAP procedures)

|

failure to secure crime scene evidence

3rd OFFICER

|

PATIENTS DOCTOR

uses out of date forensic guidance in a controversial area of science - defence barrister fails to challenge

PSYCHOLOGIST

|

DEFENDANT CHARGED

Eastbourne Magistrates Court

|

CPS CLAIMANT

-

CPS WITNESSES

Barrister fails to apply to question claimant etc as to lying

-

CPS CLAIMANT'S MUM

|

FRIENDS

DEFENCE WITNESSES

Barrister fails to interview any of 17 witnesses for defence

FAMILY

|

MEDICAL EVIDENCE

Barrister fails to challenge medical evidence even after Lewes Crown Court Judge tells him to get on to it.

|

SX POLICE

Refuse to return defence computer evidence or to confirm nothing untoward on computers. Court eventually force Police to return.

|

TRIAL COURT FEB 2008

Hove Crown Court - conservative venue with high conviction rate

|

Cramp & Co

Sussex Chambers

JURY SWORN IN

SOLICITOR

|

PRESS

Publish mid-trail in violation of Court Order to preserve fair hearing - contempt of Court. Trial Judge, Cedric Joseph, fails to remedy.

|

JUDGES SUMMING UP

Misdirects Jury on vital diary evidence and asks them to decide medical issues for which no juror is qualified

|

VERDICT FEB 6 2008

A guilty verdict is returned

JUSTICE

|

INJUSTICE

APPEAL PROCESS BEGUN MAY 2008

APPEAL SOLICITOR

|

1st APPEAL BARRISTER

Michael Harrison

APPLICATION TO COURT OF APPEAL requesting transcript of medical testimony

|

Her Majestys's Court Service (HMCS) - refused transcript = abuse of process Appeal barrister unable to perfect grounds

|

SINGLE JUDGE

Sir Christopher Holland - refuses leave and initials box - compounding abuse of process

|

APPLICATION TO ECHR May 2009

28536/09

|

APPLICATION TO CCRC December 2009

In England once leave to appeal is refused, there is no other appeal process save via the Criminal Cases Review Commission

|

LEGAL AID APP FUNDING 2010

|

SOLICITOR (CCRC)

Wells Burcombe & Co

|

BARRISTER (CCRC)

Dominic Chandler

CCRC 2010

Provisionally refuse application.

|

CCRC 2010

Freedom of Information request reveals new medical guidance exists which the CCRC had neglected to mention

|

LEGAL AID APP FUNDING 2011

For report as to natural marks and virginity reference RCPCH guidance March 2008 - one month after trial.

|

SOLICITOR

Ross Simon & Co

Chizzy Nsofor

|

BARRISTER

Lucy Corrin

|

CCRC 2011

Obtain limited forensic Report as to naturally occurring marks.

|

CCRC 2012

Admit medical evidence to Jury misleading - but refuse to investigate virginity issue, diary misdirection or provide transcript they have obtained as to revelation of diary mid-trial.

|

LEGAL AID APP FUNDING 2012

To seek a Judicial Review (JR) of CCRC's refusal to investigate inconsistencies in evidence as above.

|

SOLICITORS JR

David Wells & Siobhan Tipper

|

BARRISTER JR

|

JUDGE

The Right Honourable Lord Justice Goldring

APP. HIGH COURT (ADMIN) FEB 2013

Refuse leave for a Judicial Review. According to

JUDGE

The Honourable Mr Justice Fulford

|

LEGAL AID REFUSE FUNDING

Cutting off any possible Appeal to the Appeal or Supreme Court against violations of Article 6, the right to a fair trial, or the CCRC remit being incompatible with Article 6, etc.

|

ECHR JULY 2013

Fresh Application having exhausted possible domestic remedies

|

Justin Hawkins refuses to supply copy of SS & GG transcripts despite FOI request.

|
Ian McEwan's novel 'Atonement' (fiction) - Jane Roe's 'The System' (based on a true story)
THE SYSTEM
This is a fictional work inspired by a true story, where the names and locations have been changed to protect the identities of the characters. This book reveals flaws in a System, which is geared to gaining convictions, rather than providing support to innocent victims of false allegations, who often spend several years in prison before they are vindicated and sometimes only obtain justice after any prison sentence has been served.
The book offers an insight into several aspects of the British planning and legal systems and shows that once targeted by police or planning officers, anyone can have their lives destroyed as those in authority bring to bear unlimited resources against their victims.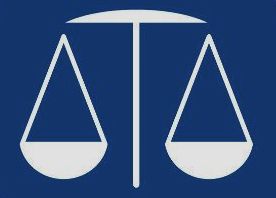 REFORMS
Prosecutors need to be brought into the 21st century, the director of public prosecutions has said, in the clearest statement yet of the need to reform the Crown Prosecution Service (CPS).

Keir Starmer QC outlined the need for "a greater emphasis on quality", warning that failure to modernise the system would lead to public dissatisfaction with the work of the CPS.

"The days of decisions being made by deskbound prosecutors behind closed doors are long gone," Starmer says. "Greater public scrutiny will also shine a powerful torch on some criminal justice issues that are ripe for reform."
We agree, now what about some action?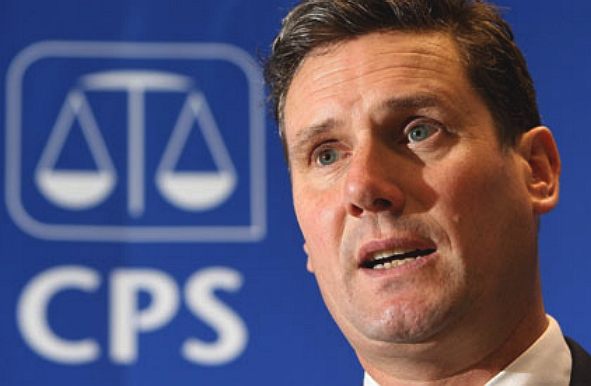 A - Z of Sussex officers
My life's in ruins, says teacher cleared of having hotel sex romps with 17-year-old pupil - 4th October 2007
Man freed after six years in jail for double rape because 'accuser was
a liar' - 16th October 2007
£20,000 payout for woman who falsely accused her father of rape after 'recovered memory' therapy - 19th October 2007
Another man's life ruined by Bunny Boiler - February 2008
LINKS and REFERENCE
http://community.itv.com/archive/index.php/t-4625.html
http://www.highbeam.com/doc//Big+Brother~C~+BUNNY+BROILES
http://news.viewlondon.co.uk/Ant_haunted_by_bunny-boiler_Craig.html
http://www.people.co.uk/news/headline_pscho--name_page.html
http://www.channel4.com/entertainment/tv/news/housemate
http://www.spiked-online.com/Articles/0000000CA8CC.htm
The policies of Labour's Harriet Harman, Minister of State for Women, are designed to raise conviction rates is sex related cases, regardless of evidence. This has resulted in many more appeals and innocent men being freed, having been convicted on little or no evidence. It begs belief that such cases are brought, considering the irreversible harm caused to the victim, in these case the person defendant.
In many cases (number unknown) innocent men are rotting in jail, since there is no appeal for them unless fresh evidence surfaces, which may only happen once a bunny boiler repeat offends. Otherwise, there is no justice for men. A point overlooked by Harriet in her rush to up statistics for voters.
Hammer Lane, Vines Cross, East Sussex, 3 March 2004 - Gypsy stakeout
PRISON BREAK US DRAMA - YOUTUBE