Henrietta Paget is (or was) a general criminal lawyer working out of Bell Yard chambers in London. She has experience in drugs offences, sexual offences, revenue work and local authority prosecutions. Much of her work is for the CPS.

Henrietta Paget - Prosecution barrister
BACKGROUND
Education

B. A. (Oxon.) Literae Humaniores
Graduate Diploma in Law (City University)


Associated Work
Appointed to the Attorney General's Unified List of Prosecuting Advocates (B List) (2006)

Secretary to the Trustees of the Kalisher Trust


Professional memberships

Criminal Bar Association
South Eastern Circuit
Young Fraud Lawyers' Association,
Surrey and South London Bar Mess
Sussex Bar Mess


Hobbies

Henrietta is a keen SCUBA diver with experience in British and international waters. She is a qualified and practising BSAC assistant instructor.

Membership of the Bach Choir as a singer. Recent recordings include work on the soundtrack to Disney's "Narnia" and Ridley Scott's "Kingdom of Heaven".
Notable cases
R v. Haddock and others (2006) – prosecution of members of a paedophile ring after an investigation involving five police forces

R v. Hardison (2005) – large-scale manufacture of six different Class A drugs

See R v Jones (2007) below
Latest Cases
BELL YARD CHAMBERS
9-12 Bell Yard is a Barristers Chambers in London specialising in criminal law. Members of this Chambers have experience and expertise in criminal litigation, to include prosecuting and defence. Some members have specialist knowledge in other areas of law such as: common law, administrative law, licensing, etc.
Advocacy and advisory work is undertaken City law firms and High Street practices. Other clients include the Crown Prosecution Service (CPS), Local Authorities.
CONTACTS
9-12 Bell Yard
London WC2A 2JR
Tel. +44 (0)20 7400 1800
Fax. +44 (0)20 7404 1405
E: clerks@9-12bellyard.com
DX. LDE 390
Magistrates Ct Enquiries:
Rachel Syrett
07860 485 162

Other Enquiries:
Gary Reed, Senior Clerk
07860 483 491
Angela May
07976 239 064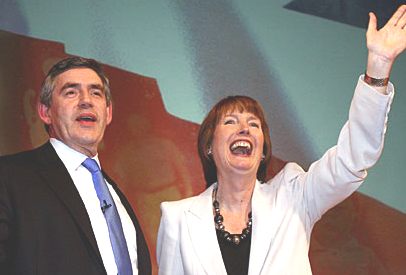 CASES
R v Jones [2007] EWCA Crim 1118

CA: Thomas LJ, Penry-Davey and Wyn Williams JJ: 15 May 2007
The offence of intentionally causing or inciting a child under 13 to engage in sexual activity contrary to s 8 of the Sexual Offences Act 2003 could be committed by a person even though it was not possible to identify any specific or identifiable child to whom the incitement was addressed.

The Court of Appeal (Criminal Division) so held when dismissing an appeal by the defendant, Ian Anthony Jones, against his conviction, following a guilty plea, on 25 April 2006 by the Crown Court at Lewes (Judge Niblett) for attempting to intentionally cause or incite a child to engage in sexual activity in contravention of s 8 of the 2003 Act, contrary to s 1(1) of the Criminal Attempts Act 1981.

S 8 of the 2003 Act provides: "(1) A person commits an offence if—(a) he intentionally causes or incites another person (B) to engage in an activity, (b) the activity is sexual, and (c) B is under 13."

The defendant wrote graffiti on train and station toilets seeking girls aged 8 to 13 for sex in return for payment, requesting contact via his mobile telephone number. Following a complaint, the police began an undercover operation using an officer pretending to be aged 12. The defendant was charged, inter alia, with attempting to incite her to sexual activity. At trial the defendant applied to stay the proceedings as an abuse of process on the grounds that he had been entrapped into committing the offence, and the charge disclosed no offence known to law, because the defendant did not intend to incite any actual person under the age of 13 and therefore could not have had the requisite intent.

THOMAS LJ, giving the judgment of the court, said that the offence under s 8 of the 2003 Act did not require incitement of an identified or identifiable child. The criminality at which the offence was directed was the incitement. It mattered not that this was directed at a particular child, a very large group of children or whether they could be identified or not. There was no significance in the use of the term "another" in s 8 as opposed to "any other"; they meant the same. The offence could be committed by someone who, with requisite intention, made a statement which in specific terms directly incited a child or children. Therefore the offence could have been charged without identifying a particular person, and it could not be said that the police created the offence. The police did not instigate the offence and did no more than merely provide the opportunity for the defendant to attempt to commit an offence similar to one he had attempted earlier, and provide the evidence necessary for a conviction. The defendant's acts were more than merely preparatory and done with the intention of committing the offence. The fact that commission of the actual offence was on the true facts impossible because the police substituted an adult for a child did not mean that there was a defence in law to the charge.
Appearances: Jeffrey Lamb (assigned by the Registrar of Criminal Appeals) for the defendant; Christine Laing QC and Henrietta Paget (Crown Prosecution Service, Sussex) for the Crown.
Reporter: Sharene P Dewan-Leeson, Barrister
---
June 2003 - Man 'blackmailed funeral firm'
A journalist blackmailed a funeral firm by threatening to publish claims more than one person was buried in the same grave, a court has heard.
Freelance reporter Mark Williams-Thomas demanded money from the chief executive of Dignity Funerals, Chichester Crown Court was told.
Miss Henrietta Padget, prosecuting, told the jury that at least three newspapers and a TV station were said by Mr Williams-Thomas to have been ready to run the story.
He claimed a former Dignity employee had told him bodies had been buried "inappropriately" at a cemetery in Leatherhead, Surrey.
Blackmail claim
Mr Williams-Thomas, of Beech Lane, Hindhead, Surrey, denies a charge of blackmail.
The court was told he had arranged to meet the chief executive of Dignity, Peter Hindley, at the Gatwick Hilton in January 2002.
"Mr Thomas told Mr Hindley that the story was ready to go and that newspapers and TV were interested," she said.
"He said he was a businessman trying to sell a story, and that if Mr Hindley bought the story that would be the end of the matter.
"He said if they bought it he would take care of it." Miss Padget said the defendant's demands added up to blackmail.
---
KALISHER TRUST - 15 March 2007
Kalisher Scholarship Fundraiser: Investing in the Bar's Future
The Kalisher Scholarship, is a charity dedicated to funding disadvantaged students through their Bar training.
Announcing the launch of its 2007 fundraising programme, the flagship event was a reading of the Bardell v Pickwick trial by a host of leading actors, held in Middle Temple Hall.

Actors including Richard Griffiths, Martin Shaw and Jemma Redgrave will re-enact the Bardell V Pickwick trial, from Charles Dickens' classic novel The Pickwick Papers. The event is scheduled for the 1st April, and will see actors and barristers joining forces to raise money for the Trust. The scene is the most famous fictional trial in English literature, and will provide both entertainment and food for thought for today's Bar.

Founded in 1996, in memory of Michael Kalisher QC, the Kalisher Scholarship has provided funding and support for poorer students for the last 6 years. It works with the eight BVC providers to ensure that every year one talented but financially disadvantaged student has a free place on the BVC course.

Anthony Arlidge QC, Chairman of the Kalisher Scholarship, commented:

'We are only too aware of the financial strain which coming to the Bar places on entrants, and the Kalisher Scholarship gives extremely talented students access to our profession which they might otherwise be denied. We have a responsibility to ensure that the brightest and best come to the Bar, no matter what their financial constraints. I know that the Kalisher Scholarship plays a small but vital part in securing the Bar's future as a profession which strives to attract the UK's elite, no matter what their background.'

He continued: 'I am delighted that we have such an exciting and different event to launch this year's fundraising programme, testament to the importance of the Scholarship. I would like to thank all the actors involved, who are giving their time free, as well as HSBC, The Times, 2 Hare Court, 18 Red Lion Court, and 9-12 Bell Yard, all of whom have provided sponsorship for the event. As someone who has had an enormously rewarding career at the Bar, I am privileged to be giving back to the profession in this way. Buying a ticket will give you an unique evening's entertainment, as well as helping to secure the future of a talented student coming to the Bar.'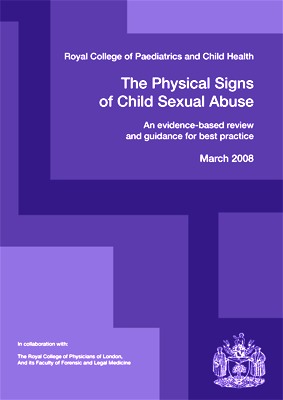 It appears that the CPS (Sx Police) knew this Review was due to be published, but failed to mention it to the Defence. Note the publication date as being March 2008, one month after the Trial of a Herstmonceux man accused of sexual assault on the basis of a mark that this Review tells is a naturally occurring feature. For sure he was convicted on junk science. This tells us a lot about how corrupt the CPS is. It is called noble cause corruption. Did Henrietta know about this Review? And, if she did, would she still have called Dr Liebenberg to testify?
ANATOMY OF A STITCH UP:
Set against a background of increasing pressure to gain convictions, many police officers fail to investigate fully for fear of finding inconvenient truths, which they will then have to pass to a defense team during the discovery process.
The fact is it is all too easy to put an innocent man behind bars where a blunderbuss serious of charges, often used in sexual assault cases, make it all but impossible to mount a defense with alibis for specific events claimed.
In most cases an allegation grows like a pyramid, once the system kicks in. Unfortunately, at each stage of the process, the allegation grows as it is passed from one person in the chain to another, each adding their own interpretation and filling in the blanks, so to speak.
Where an allegation has been made (which is often the case) by a young girl or boy who may find him or herself in an uncomfortable family situation, which could be a combination of loneliness, stress from school work, social stresses from friends, or lack of them, not feeling important or feeling ignored. Sometimes just being bored or mischievous, or simply bearing a grudge - the child will often pander to the attention they are suddenly receiving, and sometimes they are simply bunny boilers, out to ruin someone they feel abandoned by...... It's a win, win situation for the accuser, with no comeback at all if found to be lying!!! They can simply move onto the next target, or go about life as usual - since nobody knows who they are. Should there not be a register of accusers?
The policies of Labour's Harriet Harman, Minister of State for Women, are designed to raise conviction rates is sex related cases, regardless of evidence. This has resulted in many more appeals and innocent men being freed, having been convicted on little or no evidence. It begs belief that such cases are brought, considering the irreversible harm caused to the victim, in these case the person defendant.
In many cases (number unknown) innocent men are rotting in jail, since there is no appeal for them unless fresh evidence surfaces, which may only happen once a bunny boiler repeat offends. Otherwise, there is no justice for men. A point overlooked by Harriet in her rush to up statistics for voters.
A - Z of Sussex officers
ANATOMY OF A STITCH UP - FLOW CHART
ALLEGATION SEXUAL ASSAULT 2006

follows acrimonious family break up

|

TEACHER

loses her note of original version of events

FRIENDS

report their version of gossip

SOCIAL WORKERS

failure to investigate claims

|

CHILD PROTECTION UNIT (Breaches SOCAP procedures)

|

failure to secure crime scene evidence

3rd OFFICER

|

PATIENTS DOCTOR

uses out of date forensic guidance in a controversial area of science - defence barrister fails to challenge

PSYCHOLOGIST

|

DEFENDANT CHARGED

Eastbourne Magistrates Court

|

CPS WITNESSES

Barrister fails to apply to question claimant

|

FRIENDS

DEFENCE WITNESSES

Barrister fails to interview any of 17 witnesses for defence

FAMILY

|

MEDICAL EVIDENCE

Barrister fails to challenge medical evidence even after Lewes Crown Court Judge tells him to get on to it.

|

SX POLICE

Refuse to return defence computer evidence or to confirm nothing untoward on computers. Court eventually force Police to return.

|

TRIAL COURT FEB 2008

Hove Crown Court - conservative venue with high conviction rate

|

Cramp & Co

Sussex Chambers

JURY SWORN IN

SOLICITOR

|

PRESS

Publish mid-trail in violation of Court Order to preserve fair hearing - contempt of Court. Trial Judge, Cedric Joseph, fails to remedy.

|

JUDGES SUMMING UP

Misdirects Jury on vital diary evidence and asks them to decide medical issues for which no juror is qualified

|

VERDICT FEB 6 2008

A guilty verdict is returned

JUSTICE

|

INJUSTICE

APPEAL PROCESS BEGUN MAY 2008

APPEAL SOLICITOR

Stuart Grace & Co

|

1st APPEAL BARRISTER

Michael Harrison

APPLICATION TO COURT OF APPEAL requesting transcript of medical testimony

|

Her Majestys's Court Service (HMCS) - refused transcript = abuse of process Appeal barrister unable to perfect grounds

|

SINGLE JUDGE

Sir Christopher Holland - refuses leave and initials box - compounding abuse of process

|

APPLICATION TO ECHR May 2009

28536/09

|

APPLICATION TO CCRC December 2009

In England once leave to appeal is refused, there is no other appeal process save via the Criminal Cases Review Commission

|

LEGAL AID APP FUNDING 2010

|

SOLICITOR (CCRC)

Wells Burcombe & Co

|

BARRISTER (CCRC)

Dominic Chandler

CCRC 2010

Provisionally refuse application.

|

CCRC 2010

Freedom of Information request reveals new medical guidance exists which the CCRC had neglected to mention

|

LEGAL AID APP FUNDING 2011

For report as to natural marks and virginity reference RCPCH guidance March 2008 - one month after trial.

|

SOLICITOR

Ross Simon & Co

Chizzy Nsofor

|

BARRISTER

Lucy Corrin

|

CCRC 2011

Obtain limited forensic Report as to naturally occurring marks.

|

CCRC 2012

Admit medical evidence to Jury misleading - but refuse to investigate virginity issue, diary misdirection or provide transcript they have obtained as to revelation of diary mid-trial.

|

LEGAL AID APP FUNDING 2012

To seek a Judicial Review of CCRC's refusal to investigate inconsistencies in evidence as above.

|

SOLICITORS JUDICIAL REVIEW

David Wells & Siobhan Tipper

|

BARRISTER

|

HIGH COURT (ADMIN) 2013

Refuse leave for a Judicial Review

|

LEGAL AID REFUSE FUNDING

To Appeal to the Appeal or Supreme Court

|

Fresh Application having exhausted possible domestic remedies

|
In a case where sexual assault is claimed, it is vital for investigators to act quickly to prevent potential witnesses from rehearsing and developing a version of a false claim. The investigators in this case allowed the claimant two weeks to rehearse a story, all the while she was obtaining feedback from social services and friends as to what to say such that it might be acceptable (believed). Coaching or rehearsing a story is of course illegal. Clearly, in this case coaching is a major feature. SOCAP procedures are designed to prevent coaching by obtaining a statement the moment an allegation is made. By this means false allegations may be revealed by preventing changes to a story that repair obvious lies that a defence will be able to disprove.
Clearly, in allowing 2 weeks for the claimant to speak with friends and social services, the Sussex Police were negligent in this case, depriving the defence of a valuable record of changes in the story as the allegation was developed. Was this simple negligence or criminal negligence? The CPS knew this was going on and used it to their advantage.
RIGHT OF REPLY
If any person wishes to refute the facts as published herein, we would like to hear from you. A failure to respond to this invitation will be taken as deemed acceptance.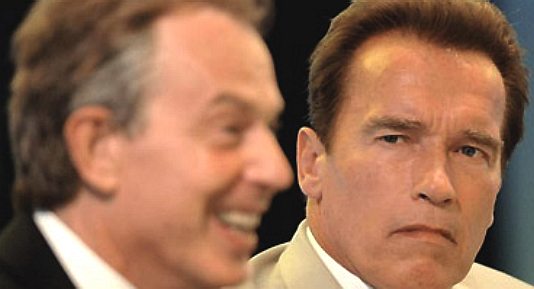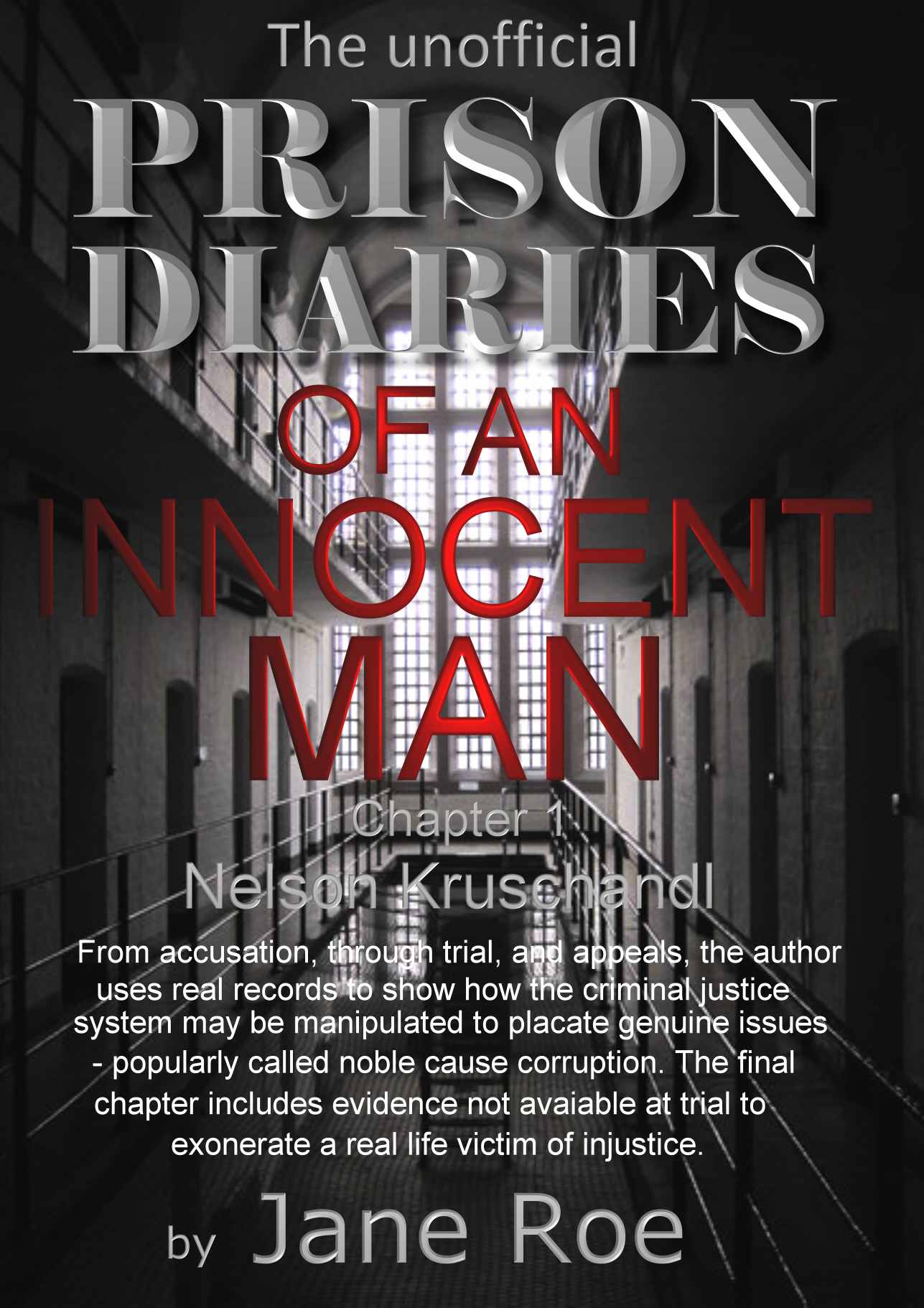 His barrister didn't challenge the so-called scientific evidence produced at trial. He should have. It was junk science. You'll have to wait for the subjects appeals in the ECHR to conclude before this book is published. Maybe then we'll see an official version in 2016/2017? European appeals take 4 years on average, from date of lodge. But first you have to exhaust any domestic remedy. He has finally, as of February 2013. A claim was lodged in July of 2013.
FAIR USE NOTICE
This site contains copyrighted material the use of which has not always been specifically authorized by the copyright owner. We are making such material available in our efforts to advance understanding of environmental, political, human rights, economic, scientific, and social justice issues, etc. We believe this constitutes a 'fair use' of any such copyrighted material as provided for in section 107 of the US Copyright Law. In accordance with Title 17 U.S.C. Section 107, the material on this site is distributed without profit to those who have expressed a prior interest in receiving the included information for research and educational purposes.
This site is protected under Article10 of the European Convention on Human Rights and Fundamental Freedoms.