Most prison diaries offer an insight into another world that you would hardly believe existed. But it does. An almost surreal experience, harsh, soul destroying and in just a few cases, downright unjust.
Injustice comes in many forms. Prisoners of war may see capture unjust, but that is part of the job, and there, they have a duty to escape if they can. These prisons have the hardest regimes, mainly because of tortures. Torture is rife, in almost all countries at war, including the United States and the United Kingdom - though they try to deny it. Guantanamo Bay is an ongoing atrocity.
Prisoners of conscience are usually treated better, but no so in Asia, where Monks, etc, standing up to brutal regimes have a really bad time. These are some of the worst atrocities.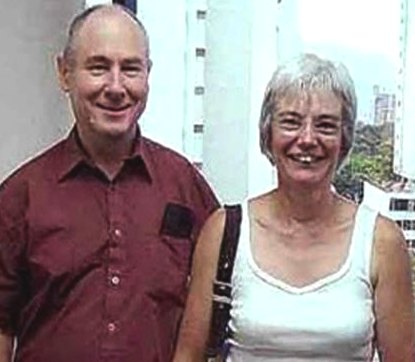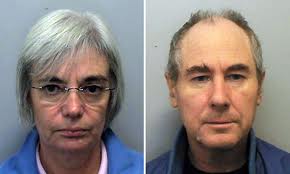 John and Anne Darwin pictured in Panama & less happy circumstances
JOHN DARWIN - CANOE MAN Feb 2013
John Darwin, popularly known as the 'Canoe Man' claims that his prison diary books will be 'better than Jeffrey Archers. That's a bold claim, and we are waiting. John is penning a series of prison diaries about his time behind bars, and predicts they will be better than those written by shamed peer Jeffrey Archer.

Darwin drew worldwide publicity when he walked into a police station claiming to suffer from amnesia. In reality, he had faked his own death so that his wife Anne could claim thousands of pounds from insurance policies and pension schemes. Anne Darwin, 60, claimed on his life insurance while he lived in secret compartments in their home in Seaton Carew, near Hartlepool, and the pair ended up in Panama.

But their scam was exposed when a photo of the couple was found online. Now Darwin, 62, plans to pen tales from his life in prison, which he hopes will be published. Prisoners are not allowed to make money from writing about their crimes while serving time.

Darwin has already written The Canoe Man: Panama and Back and it is expected the book will be a sequel to that. He said: "When I was in prison I did a lot of writing. I also read Jeffrey Archer's books and I thought I could do better. I'm hoping to produce a sequel to my last book about life in prison. When you are in there you see all sorts of things."

Archer wrote a series of prison diaries while in jail for perjury and perverting the course of justice. Previously it was reported that Mr Darwin has been treated for skin cancer which he believes may have been caused by the tropical sun while he was on the run in Panama. He spent two years in the Latin American country after he faked his own death.

The father of two has undergone surgery to help overcome the illness, but doctors have warned him the condition is likely to reoccur according to reports. The convicted fraudster said that he had been unwell over the Christmas period.

Mr Darwin and his wife embarked on a new life in Panama after he faked his death in March 2002 by apparently vanishing off the coast in a supposed canoeing accident. He turned up at a police station in November 2007, claiming he was a missing person with amnesia, but the ruse fell to pieces when a photo taken in Panama of the couple turned up on the internet.

During the trial at Teesside Crown Court in 2008 the jury heard they tricked police, a coroner, financial institutions and even sons Mark and Anthony into believing the ex-prison officer was dead. Darwin got a passport in the name of a dead Sunderland baby and lived secretly with his wife. He then travelled to Panama where they bought a flat and planned an ecology tourism business together.

However, weeks after his wife sold off their UK properties and joined him in the Central American nation in late 2007, he walked into a police station in London and said he had amnesia. During the trial, Mrs Darwin claimed she was forced into the scam by her husband, but she was jailed for six-and-a-half years for her part in the swindle. Her husband was sent to prison for six years and three months.

A confiscation hearing in 2009 was told that the Darwins benefited to the sum of £679,194.62 from the fraud, but at that time their realisable assets amounted to just under £592,000.
On 23 July 2008, John Darwin and Anne Darwin were both convicted of fraud. John Darwin faced an additional charge relating to his fake passport and was sentenced to six years and three months in prison. Anne Darwin, who was described by the police as a compulsive liar, was sentenced to six years and six months. Both appealed against their sentences and on 27 March 2009, both appeals were denied by the Court of Appeal. The Crown Prosecution Service has vowed that all profits from the "callous and calculated" fraud committed by the couple will be confiscated. John Darwin was released on probation in January 2011 and Anne Darwin was released in March 2011.

On 14 February 2012, the CPS announced that the entire £501,641.39 in life insurance and pension payouts received by Anne Darwin had been recovered, part of which involved the sale of two properties in Panama. Kingsley Hyland, head of the North East CPS Complex Casework Unit, said: "It is important that fraudsters see that not only will we prosecute them wherever possible, but we will also make every effort to retrieve their ill-gotten gains to return them to those they have defrauded."

The story of John and Anne Darwin was dramatised in the BBC Four programme Canoe Man in 2010. The film starred Bernard Hill and Saskia Reeves as John and Anne Darwin respectively. In fiction, it also inspired a 2009 novel by Adrian Gere called Return from the Dead, and a 2010 storyline in the ITV1 soap opera Coronation Street saw the character Joe McIntyre attempt the same thing
www.thenorthernecho.co.uk/Canoe_man_John_Darwin_claims_prison_diaries_better_than_Jeffrey_Archer
Lord Archer - well done for coming through your ordeal m'lud
A PRISON DIARY FF8282
A Prison Diary is a series of three books of diaries written by Jeffrey Archer during his time in prisons following his convictions for perjury and perverting the course of justice. Each volume is named after the parts of Dante's The Divine Comedy. The volumes become progressively longer due to his stay being longer and longer at each prison he was sent to.

Volume 1: Belmarsh: Hell
This book, written under the nom de plume FF 8282, documents Archer's introduction to the prison system. He was to spend the first 22 days and 14 hours in HMP Belmarsh, a double A-Category high-security prison in South London. Although Archer spent less than a month there, Belmarsh is described as a real hell-hole. Despite this, many of the inmates are extremely kind to him and regale him with anecdotes, which he duly records. One such prisoner apparently spoken of is the inspiration to one of his short stories from Cat O'Nine Tales, "It Can't Be October Already". On the other hand, some of the information Archer learns in his three weeks at Belmarsh is extremely disturbing, and he makes great play of imagining that the then Home Secretary, David Blunkett, ought to be reading it and asks for his attention. One theme is the fact that some inmates are thrown into cells for first time offences even though the cellmate is a hardened criminal or murderer and/or drug addict. Further, it seems there are more heroin addicts coming out of prison than going in. This is because of both random and compulsory checks in which the inmates have discovered cannabis does not leave the system any time soon, but heroin is flushed out of the body in 24 hours providing large quantities of water have been consumed. They want a drug and this is the one they can obtain. Other inmates he talked with include an experienced Listener (for the Samaritans), who had been sexually abused through much of his childhood, existing as a sex-slave, and only knew crime. The very people set up by the institutions to protect him like social workers and magistrates, judges and policemen, let him down, and also paid to abuse him.


Volume 2: Wayland: Purgatory - Published: 2003

This book is much longer than the previous one and charts Archer's time in HMP Wayland, a C-Category prison near Thetford in Norfolk. The rules are more relaxed, but as the title suggests, boredom is the main enemy for all prisoners, not just Archer. He charts each day in varying levels of detail depending on whether anything of interest happens. His friends and family remain constantly faithful and carry on his appeal case while he is incarcerated. It was here that he apparently encountered another character inspiring a short story in Cat O'Nine Tales, Maestro. Archer interacted more in this prison with those inmates who could obtain for him goods and services not formally permitted by the authorities, like extra BT phone-cards. He emphasizes how ineffective prison bureaucracy is, especially how the hierarchy works or rather does not work, for example a number of personnel each claiming to be governor.


Volume 3: North Sea Camp: Heaven - Published: 2004

This details his time in North Sea Camp near Boston, Lincolnshire a D-category open prison. More privileges, a more relaxed regime and of course, more anecdotes from his time in prison. Archer spent almost a year in this prison and some weeks, once eligible, working in the local theatre. A minor breach of conditions during a home visit resulted in Archer being sent to B-Category HMP Lincoln for 22 days - described in a section of the book subtitled "Back to Hell". An investigation reversed the decision and he finished his sentence inside D-category HMP Hollesley Bay without opportunity for outside work, summarized in an epilogue.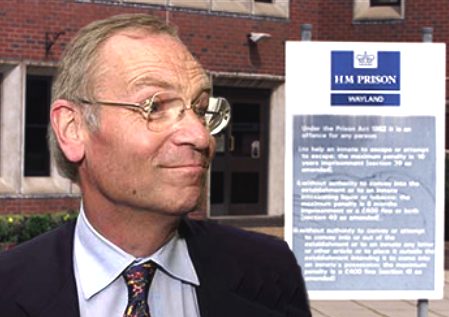 Ahhhh, memories. Prisoners quite often dwell on little things that kept them going while incarcerated. The prison service is a harsher place for anyone wrongly convicted. The governors don't respect the right to a fair trial and in cases we know of, bully and intimidate anyone on appeal. That is because, they can't do anything else but treat you as convicted. It's far easier to cave in to the pressure and just say what they want to hear.
WORLD HERITAGE SITE
It was the news campaigners had been dreaming of. Yesterday, the UN declared that Cell 23 on D Wing at HMP Wayland, where Lord Archer was imprisoned for nearly 18 months, to be a World Heritage Site. Accorded only to places of significant interest to people across the world, World Heritage status will mean that the historic cell can be preserved for future generations to see where 'FF-8282′ began to write his seminal 'A Prison Diary'. A blue plaque will also be placed on the nearby balcony where Archer sold cigarettes to Ronnie Kray.

'This cell is a monument to the indomitable human spirit, which cannot be crushed by having to spend over a year in Norfolk,' said Rebecca Trower of Amnesty International, who added: 'Er, no I haven't read the book if you must know.'

Millions of people were deeply shocked by Archer's four-year sentence for perjury and conspiracy to pervert the course of justice, when plenty of burglars get out in less. Since then, HMP Wayland has become a pilgrimage site for campaigners against injustice from all over the world.

'It's great news that Cell 23 will be preserved,' commented James Burton of the charity Save Sites of Freedom. 'After Lord Archer was moved to HMP North Coast in 2004, it underwent significant deterioration, with numerous tea stains appearing on the walls. At least I think it's tea.'
http://www.newsbiscuit.com/2009/12/06/jeffrey-archers-prison-cell-designated-a-world-heritage-site/
BBC NEWS JUSTICE MINISTER HAS NO SENSE OF HUMOUR
Saturday, 5 October, 2002 UK - Critics attack Archer prison diary

Disgraced author Jeffrey Archer has attracted widespread condemnation for "going public" on his prison experiences. His decision to publish a book on his life behind bars could leave him open to disciplinary action if it is found to have breached prison rules.
The Prison Service's Director General, Martin Narey, said he would take legal advice to determine whether the jailed peer had done anything wrong. A decision by the Daily Mail to publish excerpts from his book is to be referred to the Press Complaints Commission (PCC).
According to publisher, Macmillan, the book, A Prison Diary, names fellow inmates - which is strictly forbidden by prison rules. The diary, which is based on the three weeks he spent in London's top security Belmarsh jail, is released on Monday and will be serialized in the Mail. But, under strict Prison Service rules, an inmate is not allowed to identify any other prisoner in literature, describe his or any other prisoner's crime or be paid for work.

Mr Narey told BBC Radio 4's Today programme he had not yet seen the contents of the book and no judgments on possible disciplinary action would be made until he knew what it included. But he said: "He can't make money while he is a serving prisoner from publications and I have a duty to protect the privacy of other prisoners and members of staff. "He has to respect that."

CHARITY DONATION

If Archer was found to have broken the rules, he could face disciplinary action, Mr Narey said. This could result in extra days being added to his sentence.

Macmillan has denied Archer profited from his crime and said he had received no advance for the work. He has also instructed the payment for serialisation be donated to drug rehabilitation and victim support groups.

But Labour MP Peter Bradley believes the Mail's decision to print the diaries is in breach of the press code of conduct. The code prohibits payments for stories to convicts or self-confessed criminals unless the story is in the public interest and cannot be obtained any other way.

Mr Bradley, who is MP for The Wrekin, said: "Even if Archer doesn't benefit from the serialisation, it is ultimately promoting the sale of his books, from which he certainly will benefit. "It would be extraordinarily difficult to demonstrate that there is an overpowering public interest in Archer's writings. "If he felt compelled to publish them, he could have done so on his release."
We disagree. The conditions inside prison, especially if they breach international Human Rights law, is overwhelmingly in the public interest. Archer, who was half-way through his sentence at the time of the controversy, said being allowed to write "in this hellhole" might turn out to be the one salvation keeping him sane.

Anyone should have the right to free speech...and they should be free to talk about what is happening around them in prison. That is of course right. See Article 9 and 10.
In his first book, the former Tory party deputy chairman compares prison conditions with Turkey or Kosovo and admits considering suicide with a razor blade. "They've now supplied me with a Bic razor and I consider cutting my throat. But the thought of failure is just too awful to contemplate," he writes.

Mark Leech, director of the Institute of Prison Law, told BBC news: "What he needs to do is get off the front of our national newspapers and start to serve his sentence. Well Mr Leech, surely he is serving his prison sentence, and should you not be helping Lord Archer to improve himself. See the European Prison Rules

"It will do him absolutely no good next summer when the parole board meet, to have this constant battle in the media. I don't think that will do his parole application any good at all."

NEWSPAPER GAMBLE

Former Daily Mirror editor, Roy Greenslade, said the diary was a "remarkable" development. He said: "It is a case of the Mail's editor taking a gamble and thinking perhaps his readers will appreciate this. "Or will they think, as Lady Archer said of a different set of diaries last week, that this is a 'tremendous lapse of taste'".

Tory MP Ann Widdecombe, a former Prisons Minister, commented: "There is a very clear rule that nobody could profit from their crimes and for the avoidance of doubt Jeffrey should say he is donating the proceeds to charity."

Norman Brennan, the director of the Victims of Crime Trust, said Archer was "making a mockery of the criminal justice system". "He is a common criminal who has committed a serious criminal offence for which he has been rightly sentenced to a term of imprisonment."
What a lot of toffee. So what if he has been convicted. He is still entitled to express himself. The mockery, if there is any, it fairly and squarely on Mr Brenan's shoulders for failing to respect the basic human rights of every prisoner. A prisoner is still a human being.

The Howard League for Penal Reform believes inmates should be entitled to highlight any concerns they have on the prison system as long as they respect the confidentiality of others - and that is exactly what we are saying.

Director or the Howard League Frances Crook said: "Anyone should have the right to free speech and free expression and they should be free to talk about what is happening around them in prison." Nice one Mr Crook.


Monday, 7 October, 2002 UK - Archer says he considered suicide

Disgraced millionaire peer Jeffrey Archer thought about killing himself during his first days in prison, according to his controversial new diaries. The first instalment of the journal, being serialised in the Daily Mail newspaper, also tells of how the former Tory vice-chairman rubbed shoulders with murderers as he was jailed for perjury.

"The grill in the door opens and two eyes peer in at me - suicide watch." The diaries have provoked new criticism of Archer, with claims he has broken Prison Service rules by identifying some of his fellow prisoners. But Archer is said to think any punishment would be a "price worth paying" and his wife Mary says he believes his writings on drugs, paedophiles and prisoners on life sentences need debating.
The first extracts of the diaries tells how he was strip-searched after being jailed for four years for perjury and perverting the course of justice. On his first night in the top security Belmarsh prison in south London, he fell asleep in the medical wing despite the "agonizing cries of the patients from cells on either side of me", he says.
"An hour later, I'm woken when the light is switched back on, the grill in the door opens and two eyes peer in at me. This is repeated every hour, on the hour - suicide watch." A few days later, as he was given a razor to shave ready for his mother's funeral, he did contemplate suicide, he says. "I consider cutting my throat, but the thought of failure and having to return to that awful hospital wing is enough to put anyone off."

MIXING IT WITH DEATH

Archer tells how he was approached by a man called Gordon, who has served 11 years of a life sentence for murder, during his first 45-minute experience of the prison exercise yard. "He points out the Train Robber, Ronnie Biggs. I glance across at the sick old man with a tube coming out of his nose, a man who doesn't look as if he has long to live....

"Another circuit and I ask Gordon about a young West Indian who has his face turned to the wall and hasn't moved an inch. 'He killed his wife and young daughter - he doesn't talk to no one,' says Gordon. "As we overtake another man, who looks totally lost, Gordon whispers: 'That's Barry George, who's just been done for killing Jill Dando.' "I don't tell him that Jill was an old friend - we both hail from Weston-super-Mare. For the first time in my life, I keep my counsel." [Note: Barry Gorge was later proven to be innocent. About 5% of the prison population have been wrongly convicted.]

Archer, nicknamed "Lord Jeff" by his fellow inmates, also complains about the prison food and explains how inmates bet on ant races, with only the victorious insect allowed to live.
Seeing his "ashen-faced" wife at his mother's funeral, Archer realizes the effect his life behind bars is having on his family. "I begin to accept that this terrible ordeal may be even more taxing for my family who are trying so hard to carry on their daily lives while not letting the world know how they really feel," he says.
The Daily Mail is not paying any money to Archer or his family but has agreed to donate money, via his publisher Macmillan, to charities working on drug rehabilitation and victim support. That has not stopped calls for the Press Complaints Commission to investigate the serialization, which critics say will boost Archer's return when the book itself goes on sale.
Martin Narey, the director-general of the Prison Service, is taking legal advice over the diaries. Archer could lose some of the remission on his sentence if he is found to have broken prison rules. The peer was moved from an open prison to the higher security Lincoln jail last month after attending a party hosted by Tory MP Gillian Shepherd.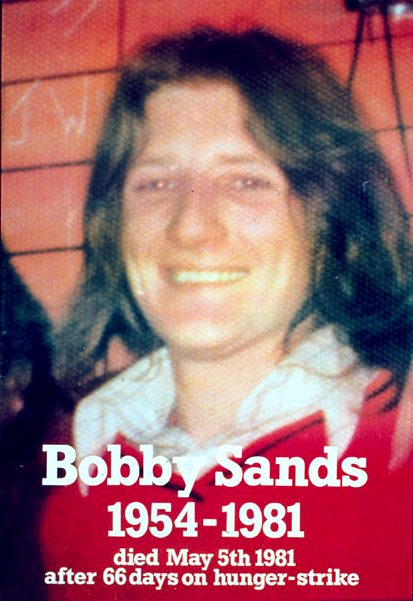 You begin to feel weak after 10 days, then stop feeling like food
After that, we have no idea except that 17 days seems to be a barrier. Mind you, prison food is so bad, not eating is almost a blessing. The size of bone chunks in the burgers and sausages is astonishing. We have the samples to prove it.
BOBBY SANDS MP
Officer Commanding IRA political prisoners, H-Blocks, Long Kesh. Born 9th March 1954, died 5th May 1981 after sixty-six days on hunger strike.

Twenty-seven-year old Bobby Sands, after enduring years of solitary confinement and beatings, led the 1981 hunger strike, during which he was elected as MP for the constituency of Fermanagh and South Tyrone in the north of Ireland.

Bobby became an international figure who to this day continues to inspire not just Irish republicans in their pursuit of freedom from British rule but people around the world struggling for their rights.
Bobby Sands recorded his diary for the first seventeen days of his hunger strike in which he detailed his thoughts and feelings on the momentous task that lay ahead of him.

In order to secure his status as Irish political prisoner he was willing to fast til death, an event that would earn him a place in the annals of Irish history and in the hearts and minds of Irish republicans world wide.

Sunday 1st

I am standing on the threshold of another trembling world. May God have mercy on my soul.

My heart is very sore because I know that I have broken my poor mother's heart, and my home is struck with unbearable anxiety. But I have considered all the arguments and tried every means to avoid what has become the unavoidable: it has been forced upon me and my comrades by four-and-a-half years of stark inhumanity.

I am a political prisoner. I am a political prisoner because I am a casualty of a perennial war that is being fought between the oppressed Irish people and an alien, oppressive, unwanted regime that refuses to withdraw from our land.

I believe and stand by the God-given right of the Irish nation to sovereign independence, and the right of any Irishman or woman to assert this right in armed revolution. That is why I am incarcerated, naked and tortured.
Foremost in my tortured mind is the thought that there can never be peace in Ireland until the foreign, oppressive British presence is removed, leaving all the Irish people as a unit to control their own affairs and determine their own destinies as a sovereign people, free in mind and body, separate and distinct physically, culturally and economically.

I believe I am but another of those wretched Irishmen born of a risen generation with a deeply rooted and unquenchable desire for freedom. I am dying not just to attempt to end the barbarity of H-Block, or to gain the rightful recognition of a political prisoner, but primarily because what is lost in here is lost for the Republic and those wretched oppressed whom I am deeply proud to know as the 'risen people'.

There is no sensation today, no novelty that October 27th brought. (The starting date of the original seven man hunger-strike) The usual Screws were not working. The slobbers and would-be despots no doubt will be back again tomorrow, bright and early.

I wrote some more notes to the girls in Armagh today. There is so much I would like to say about them, about their courage, determination and unquenchable spirit of resistance. They are to be what Countess Markievicz, Anne Devlin, Mary Ann McCracken, Marie MacSwiney, Betsy Gray, and those other Irish heroines are to us all. And, of course, I think of Ann Parker, Laura Crawford, Rosemary Bleakeley, and I'm ashamed to say I cannot remember all their sacred names.

Mass was solemn, the lads as ever brilliant. I ate the statutory weekly bit of fruit last night. As fate had it, it was an orange, and the final irony, it was bitter. The food is being left at the door. My portions, as expected, are quite larger than usual, or those which my cell-mate Malachy is getting.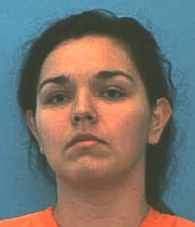 Emilia Carr, jealous killer
Was it a crime of passion, or cold blooded murder?
TLC PRISON DIARIES - EMELIA CARR SEPT 2011
A chilling look inside the minds of female prisoners unfolds in the TLC show, Prison Diaries. The first episode of the series focuses on Emilia Carr, one of just 63 women on death row in the U.S. Carr is seen in ankle chains and handcuffs, led by a burly, fully-armed female guard as she leaves her cell. She wears bright orange overalls and trainers, her long, dark hair allowed to fall around her hunched shoulders. She murdered her boyfriend's estranged wife. Carr was convicted of first degree murder when eight months pregnant with her romantic rival's estranged husband's child. She was handed the death penalty this February at the age of just 26, joining three other women on death row in Florida. She languishes in Lowell Correctional Institution, the son from her and Fulgham's doomed relationship growing up separated from both of his incarcerated parents.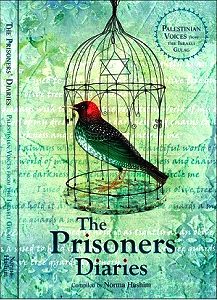 At least they survived to be able to tweet.
Indeed, a surprisingly large number of survivors
THE PRISONERS' DIARIES - PALESTINIAN VOICES
A compilation of 22 Palestinian prisoners' experiences in Israeli jails. 1,027 prisoners were released in 2011 as part of the exchange with Israeli soldier Gilad Shalit and 22 of them were interviewed by journalists. Their commentaries were translated by CPDS and edited. The book is dedicated to Samer Issawi and all Palestinian prisoners, past, present and future, and was released on 17April 2013, in conjunction with Palestinian Prisoners' Day.
THE UNOFFICIAL PRISON DIARIES CHAPTERS 1,2 & 3
A series of publications using official records, contemporaneous notes, prison applications, and forensic documents that were not available for the trial, but have since been published as a result of a compilation of advanced clinical trials conducted outside the United Kingdom (where the UK does not support such research). These unofficial volumes are not for publication in the UK, until the appeals of the subject have been finally disposed of.
His barrister didn't challenge the so-called scientific evidence produced at trial. He should have. It was junk science. You'll have to wait for the subjects appeals in the ECHR to conclude before this book is published. Maybe then we'll see an official version in 2016/2017? European appeals take 4 years on average, from date of lodge. But first you have to exhaust any domestic remedy. He has finally, as of February 2013.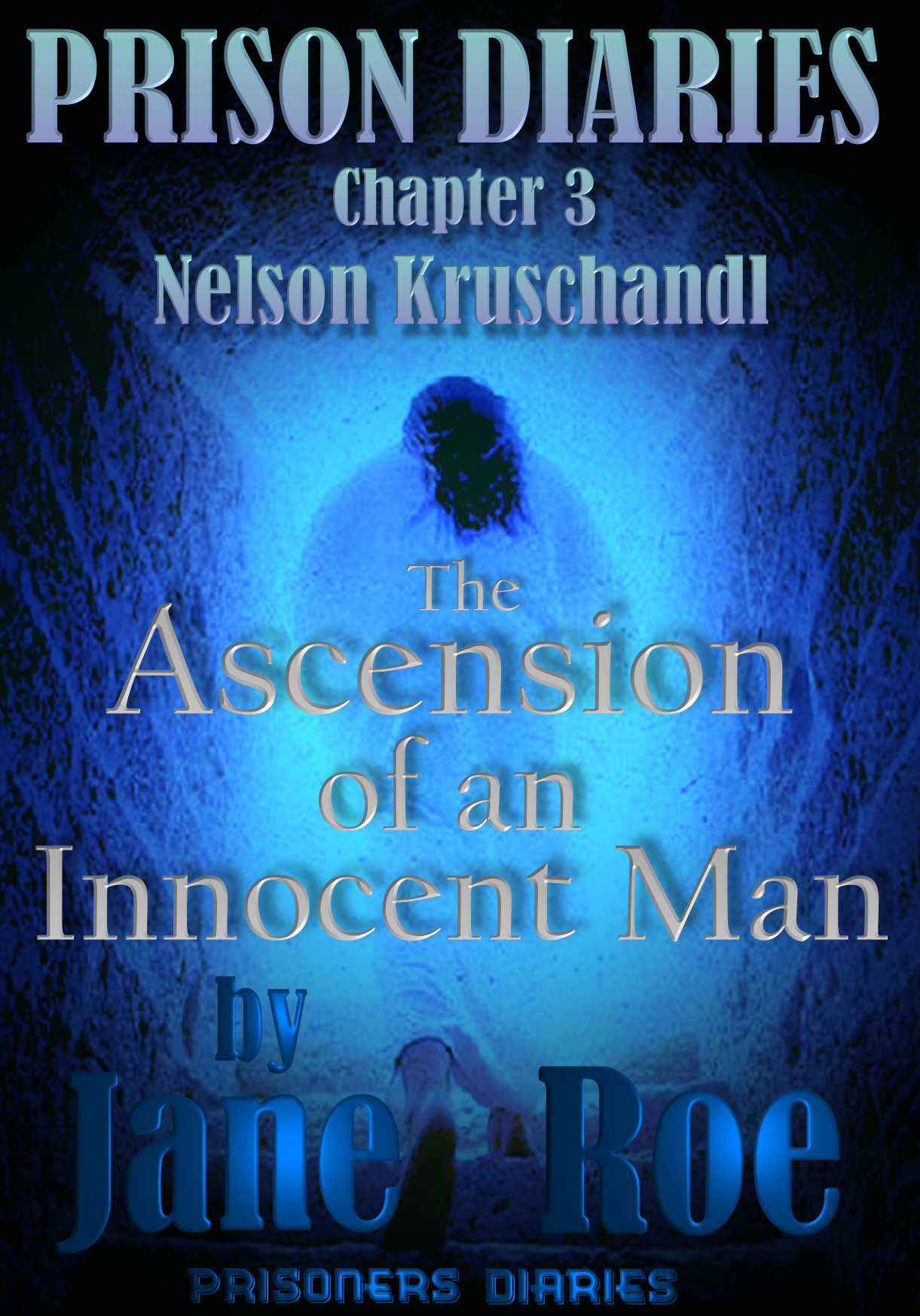 WHO WE WERE FIGHTING AGAINST FROM 1939 TO 1945
Adolf Hitler

German Chancellor

Herman Goring

Reichsmarschall

Heinrich Himmler

Reichsführer

Joseph Goebbels

Reich Minister

Philipp Bouhler SS

NSDAP Aktion T4

Dr Josef Mengele

Physician Auschwitz

Martin Borman

Schutzstaffel

Adolph Eichmann

Holocaust Architect

Rudolf Hess

Commandant

Erwin Rommel

The Desert Fox

Karl Donitz

Kriegsmarine

Albert Speer

Nazi Architect
WEALDEN'S OFFICERS FROM 1983 TO 2018
Ian Kay

Assist. Dist. Plan.

Charles Lant

Chief Executive

Victorio Scarpa

Solicitor

Timothy Dowsett

Dist. Secretary

Christine Nuttall

Solicitor

David Phillips

Planning

Daniel Goodwin

Chief Executive

J Douglas Moss

Policy

Kelvin Williams

Dist. Planning

Trevor Scott

Solicitor

David Whibley

Enforcement

Christine Arnold

Planning

Chris Bending

Dist. Planning

Beverley Boakes

Legal Secretary

Patrick Coffey

Planning

Julian Black

Planning

Ashley Brown

Dist. Planning

Derek Holness

Former CEO
SUSSEX POLICE A - Z OF OFFICER INVESTIGATIONS
LINKS
http://theprisonersdiaries.blogspot.co.uk/
http://www.vice.com/en_uk/read/are-britains-prisons-turning-into-factories
http://www.bobbysandstrust.com/
http://www.dailymail.co.uk/femail/article-2039225/TLC-Prison-Diaries-Inside-mind-Emilia-Carr-death-row.html
http://www.dailymail.co.uk/home/Norways-controversial-cushy-prison-experiment-catch-UK.html
http://news.bbc.co.uk/1/hi/uk/2301717.stm
http://news.bbc.co.uk/1/hi/uk_politics/2305603.stm