Beverley Boakes is a legal officer working for Wealden and Rother district councils. These councils are said by many member of the public to be two of the most devious and corrupt, so must employ solicitors who will tow the party line and in some cases, lie for their councils. Both Wealden and Rother use similar methods to cover the tracks of a murky past involving institutional corruption and discriminatory policies at a high level, with holidays abroad for senior staff (including tickets for their spouses) paid for by the taxpayer.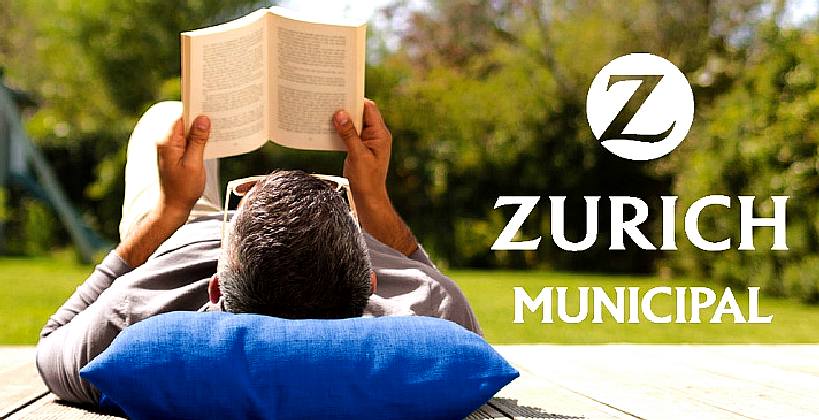 Zurich Insurance plc is a public limited company incorporated in Ireland. Registration No. 13460.Registered Office: Zurich House, Ballsbridge Park, Dublin 4, Ireland. The UK Branch is registered in England and Wales Registration No. BR7985. UK Branch Head Office: The Zurich Centre, 3000 Parkway, Whiteley, Fareham, Hampshire PO15 7JZ. Zurich Municipal is part of the Zurich Insurance Group, and one of the leading providers of risk and insurance solutions to Local Authorities, Schools, Charities and the Social Housing sector.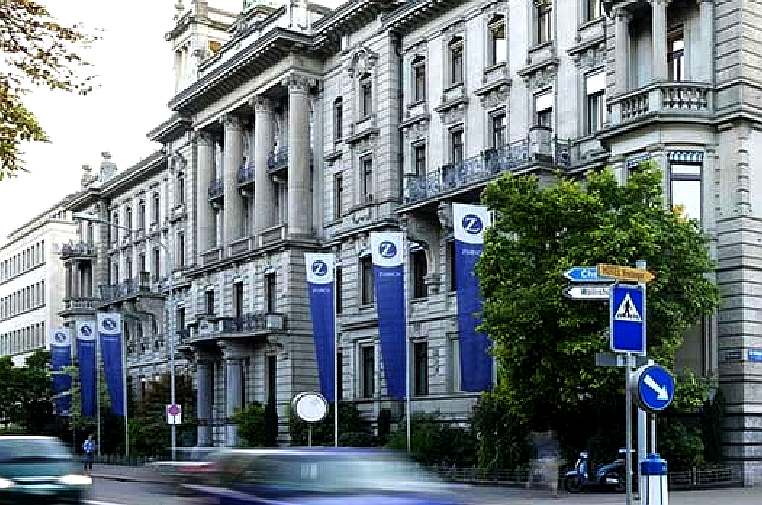 Zurich Insurance plc is authorised by Central Bank of Ireland and authorised and subject to limited regulation by the Financial Conduct Authority. Details about the extent of our authorisation by the Financial Conduct Authority are available on request. Our FCA Firm Reference Number is 203093.

Zurich Assurance Ltd, authorised by the Prudential Regulation Authority and regulated by the Financial Conduct Authority and the Prudential Regulation Authority. Registered in England and Wales under company number 02456671. Registered office: The Grange, Bishops Cleeve, Cheltenham, GL52 8XX. Basically, this is a license to print money where their council clients are so crooked that the chances of a claim being made are incredibly slim. That is why we need a planning fraud crime squad. To investigate and prosecute those in high places who are abusing their positions of trust.
PERVERTING THE COURSE OF JUSTICE
We are following the investigations of some members of the public who are willing to provide us with copies of documents that they uncover, or find that certain incriminating documents are systematically being destroyed.
Where there is a live enforcement file, Mr Hudson is correct in his assertion that evidence that has been sent to the council that tends to suggest that the council is wrong about something or has used character assassination to sway a committee or mislead them and the Secretary of State as to material planning considerations, then that information must remain on file for any investigating officers.
In this case where we suspect that certain officials at the top are doing their level best to destroy such evidence, via an agenda to systematically weed out the inconvenient truths, Beverly Boakes has replied to a series of letters by a concerned member of the public to confirm such a policy is in place.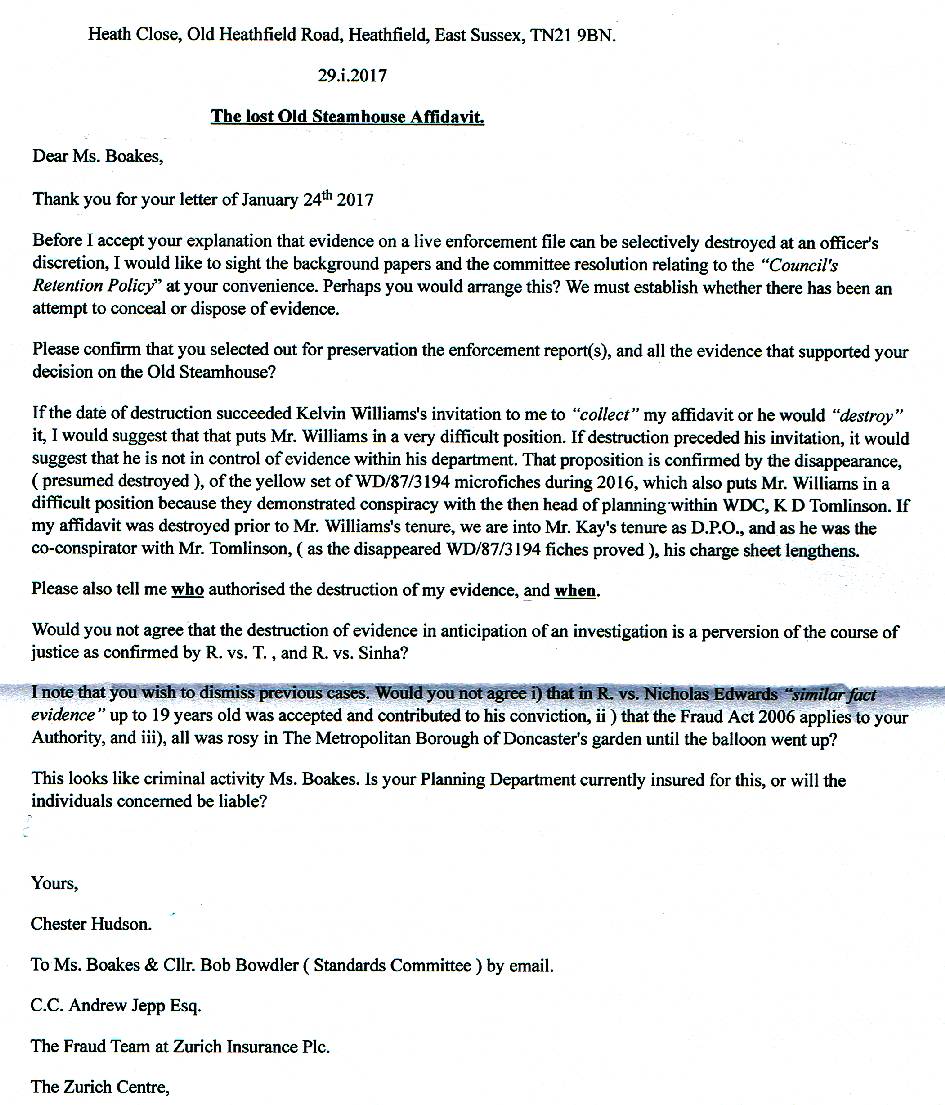 The point here is that in December of 2016 David Whibley was asked to review the enforcement file relating to the Old Steam House at Herstmonceux in Sussex, because it appears from arguments that raged back and forth between Victorio Scarpa as a solicitor to this council and the planning department (including Ashley Brown, David Phillips, George White and Ian Kay) that they knew that their enforcement notice was/is defective way back in time and yet still used the Notice to procure funds from Central Government to pursue an agenda designed to procure a property for and on behalf of near neighbours at an undervalue.
This agenda is no different to the Lewes council officers who were buying up property from the old and frail and then grabbing it cheap when they croaked.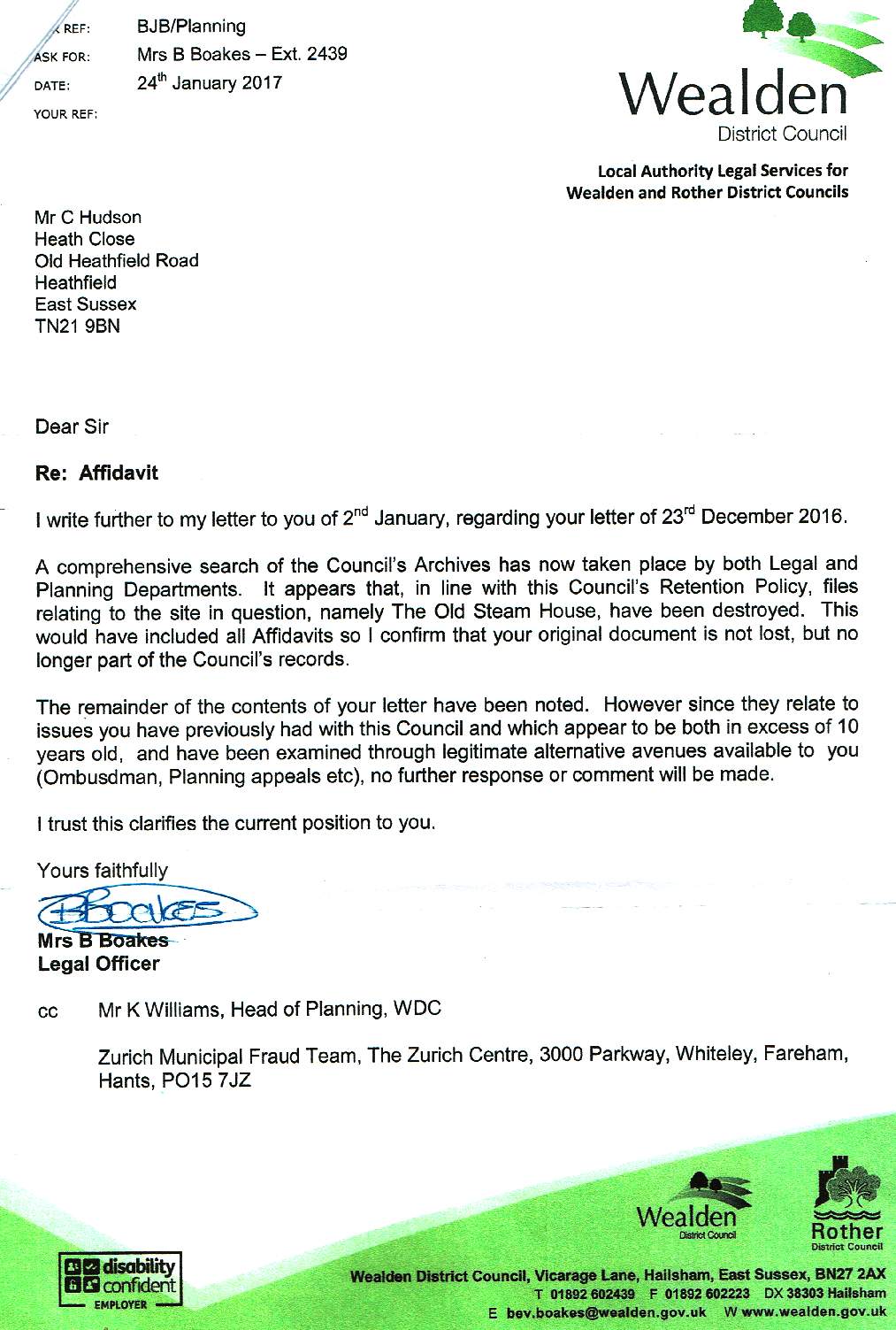 That agenda was and is both fraudulent and discriminatory. Any person who helps Wealden and the responsible executive officers to cover up the attempted fraud is guilty of an offence under the Accessories and Abettors Act of 1861, where they become an accessory to the crime.
It therefore appears that Mrs Boakes is in some measure implicated unless she is willing to tell us who gave her or her department the instruction to destroy such files and when that instruction was given!
Victorio Patrick Scarpa & David Whibley
Christine Nuttall & David Phillips
COUNCIL OFFICIAL SAID: "MOVE YOUR HOME AND WE'LL SAVE YOUR STABLES"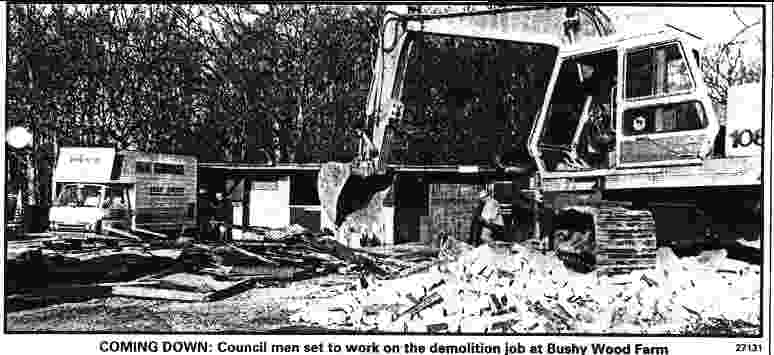 February 26th 1997 - Ian Kay at the helm once more with the usual supporting cast of David Phillips and Vic Scarpa, using their positions of trust within WDC to bulldoze stables that were lawful at the time, and on appeal, held to be lawfully used. This council deliberately served documents near the Christmas holidays to undermine the rights of the owners Mr & Mrs Punter to a fair hearing. On this occasion the late service tactic was frowned upon at appeal and costs were awarded to the appellants. If any council pulls that dirty trick on you our advice is to cite this case and ask for costs. Or, better still, make a Human Rights claim for the council concerned violating your right to a fair hearing as is a right under Article 6.
MISFEASANCE & MALFEASANCE
When an officer of the court omits to include evidence that he knows is relevant to a hearing, that is termed misfeasance in public office even though it is an attempt to pervert the course of justice. Where an officer then tries to cover up his or her misfeasance (as it may prove to be the case with the missing documents), that becomes malfeasance. The difference is that misfeasance is a civil wrong, whereas malfeasance is a criminal offence under common law. The leading case precedent on malfeasance is: R. v Bowden 1995 Court of Appeal (98 1 WLR).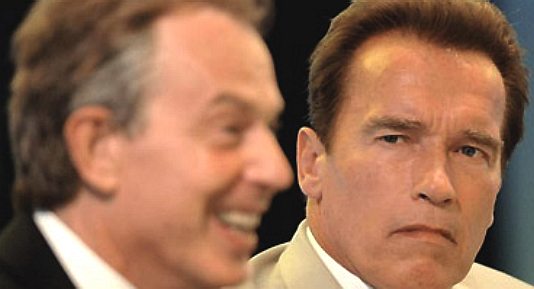 Vicarage Lane, Hailsham, East Sussex, BN27 2AX T: 01323 443322
Pine Grove, Crowborough, East Sussex, TN6 1DH T: 01892 653311
LINKS & REFERENCE
Shadow Sussex Police crime commissioner blogspot UK 2016 January three new cases to rock the Bill
https://www.fca.org.uk/
http://shadowsussexpolicecrimecommissioner.blogspot.co.uk/2016/01/three-new-cases-to-rock-sussex-police.html
https://web.zurich.co.uk/municipal/
http://www.royalmail.com/
http://www.sussex.police.uk/
http://www.wealden.gov.uk/