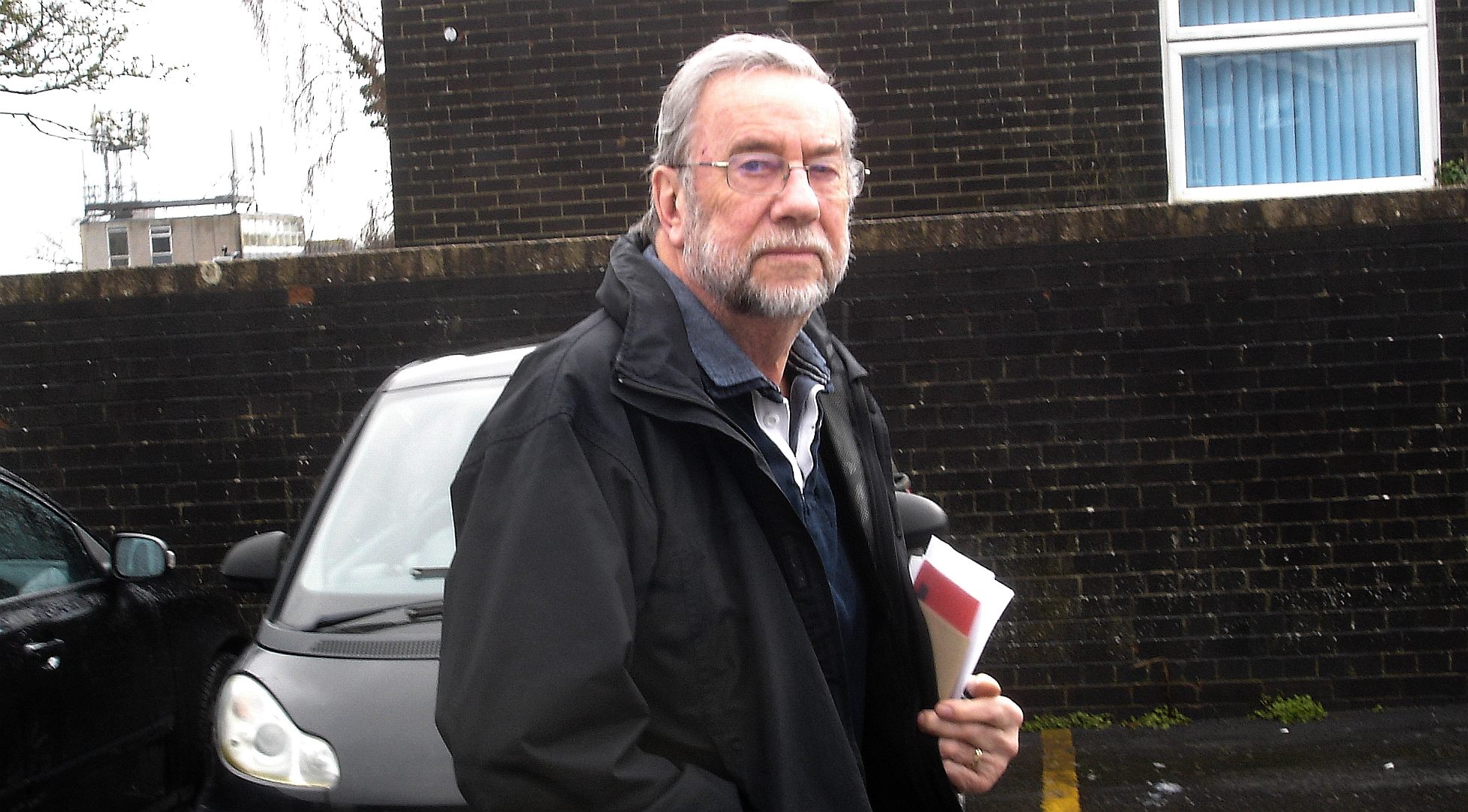 HAILSHAM 2018 - Timothy Dowsett as he is today, the 12th of March 2018, seen here in Hailsham town centre near the offices of Wealden District Council. We wonder what he was about on this damp morning that was so important that he braved the inclement weather. It is unclear if he spent a penny at the Council's offices, to see his old mate Charlie Lant, or maybe Trevor Scott, but the odds are that he keeps in touch from time to time. You've hardly aged at all Tim.
Timothy Dowsett was a Wealden officer for 20 years according to media reports from 1994. That is four times the recommended tour of duty for anyone working in planning or in a position of trust, according to the Nolan Report.
He obviously needs to keep in touch with his former employee, where he is a material witness in any case involving the 12 Petitioners, Lord Newton or Jack Gore - or indeed any other case where he was involved either as the District Secretary or as a consultant perhaps. Or, maybe he is concerned as to the rising number of potholes in the district, as we are.
The 20 years of service is not a good start in Nolan terms, but then take a look at the praise from Derek Holness in his farewell media clippings and you will realise that if Derek Holness was the chief executive at the time of the Petition, then those who worked with Holness and other key officers at that time may well have been part of the corruption that was prevalent leading to the Petition and the subsequent cover-up with Sussex Police being involved in the conspiracy to pervert the course of justice.
We'd love to hear from Tim on the above, even if there was a non-disclosure agreement as to his early retirement package, that must surely have expired by now. Tim retired just while things were hotting up on The Old Steam House with David Phillips jostling for promotion and Christine Nuttall at her peak lapping up working with Vic Scarpa, revving up for a High Court injunction based on the fraudulent representations of George White and Thomas Hoy between 1984 and 1987, culminating in the deception of the Secretary of State's Inspector Raymond Dannreuther.
You can see how much of a deception this was/is by reading the Report by Archaeology South East dating from 1999. This Report confirms that White and Hoy acting on the instructions of Kenneth Wilson, were way off the mark and that they must have been either blind or stupid not to have known what they were looking at. Indeed, the closed session (secret) enforcement reports to committee confirmed to members that the building the subject of their attacks was the original generating buildings. How then did Wealden come to argue otherwise - and for so long - and at the tax payers expense? Were the councillors in on it, or were they duped like R P Dannreuther. We think that at least some of them must have been in on it.
Tim Dowsett left before the compounding of the 1987 deception in 1997 before Inspector Raymond Michael, to set up on his own as Dowsett Associates, but he was well into Wealden some 12-13 years before his workmates launched their assault on Nelson Kruschandl - as being an easy target, or so they thought - beginning with a tree preservation order in 1984 that was designed to ensure that alien sycamore trees continued to damage the historic generating station at Herstmonceux, making any viable use of the premises very difficult - and guess what, nice Mr Dowsett's name is on the TPO, as you can see from the letter reproduced below.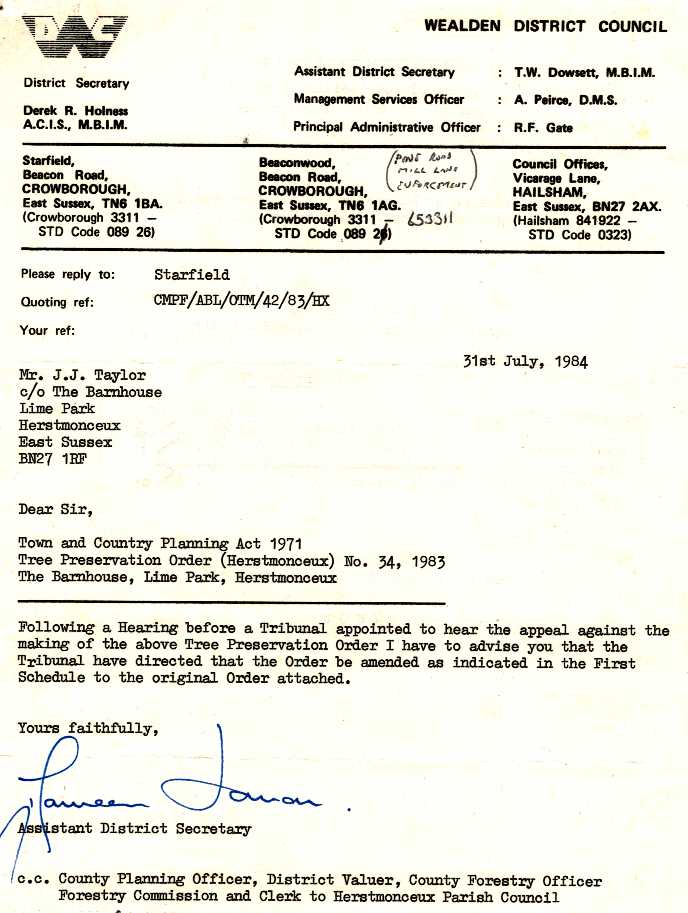 Dowsett abandoned what may have been seen as the sinking ship: 'SS Wealden' just in time to miss the Potty Training fiasco where Mrs Nuttall and Mr Phillips sought the removal of toilets and washing facilities from the generating buildings but failing to inform the Court (Mrs Justice Steel) in 1997 that she could not make such an Order because of the Health & Safety Regulations 1992, making toilets a statutory requirement for every person in Her Majesty's United Kingdom - even this Council's victims.
On his own admission Mr Dowsett was involved in the media and public relations at Wealden District Council. We wonder then what spin he may have helped to put on cases where WDC were covering up mistakes from the 1980s. We wonder how Tim may have played the current situation, where the record has still not been corrected, or at least Kelvin Williams, David Whibley, Charley Lant and Robert Standley are refusing to answer questions as to Local Land Charges and potential Fraud allegations. They do of course have the "right to remain silent" but not saying anything in their defence could be held against them in any criminal trial against malfeasance.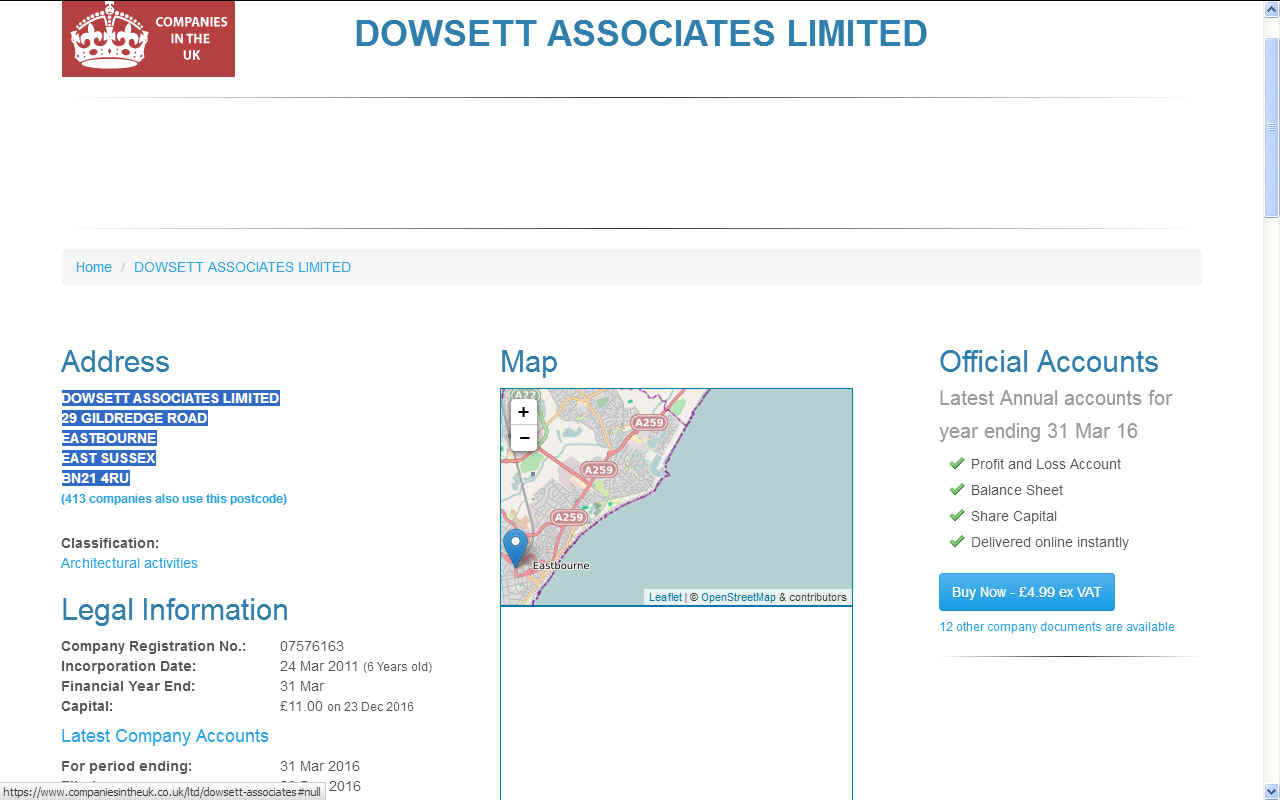 HAILSHAM GAZETTE SEPTEMBER 28 1994 - DISTRICT SECRETARY RETIRES
District secretary Tim Dowsett says goodbye to Wealden District Council on Friday when he takes early retirement.
Mr Dowsett, who lives in Hailsham, has been with the council for almost 20 years. he joined WDC in 1974 after working with other councils including Maidstone, East Grinstead, Sevenoaks and Tonbridge.
Mr Dowsett, 51, is a governor at Grovelands Primary School, secretary pf Hailsham and District 41 Club and public relations officer for Hailsham Rotary Club.
Staff at Wealden will bid him farewell at an evening presentation at the Pine Grove council offices in Crowborough.
Chief executive of Wealden District Council, Mr Derek Holness, said: "There is a growing view which we are seeking in the responses to the Local Government Commission recommendations that Wealden is a very successful local authority. This could not have been achieved without Tim Dowsett. He has been a wonderful ambassador for Wealden and an unfailingly loyal supporter of the council. He has been a very close colleague of mine for many years. I have relied on him completely and he has never let me down.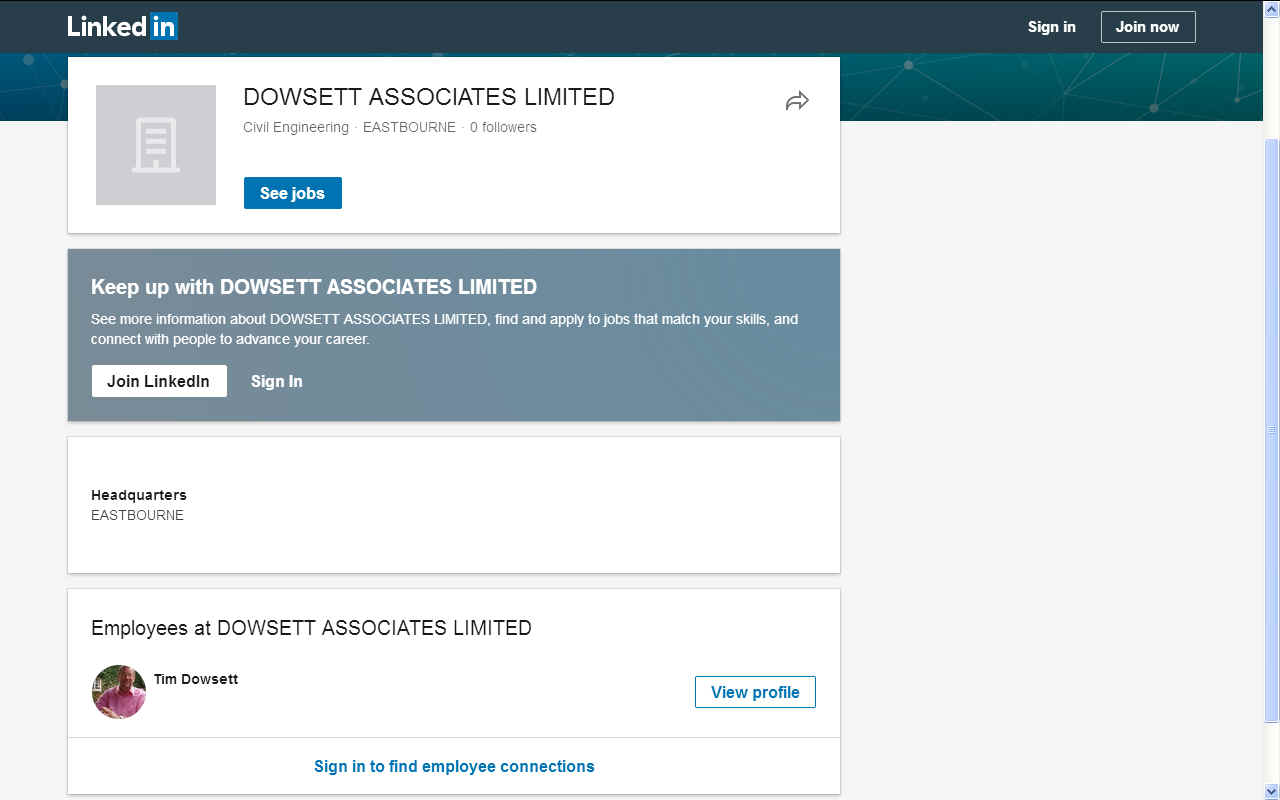 THE SUSSEX EXPRESS SEPTEMBER 1994
Hailsham man Tim Dowsett has a few tales to tell about his 20 year long career at Wealden District Council.
And the old stories have been re-surfacing in speeches at various leaving parties and presentations in his honour.
Last Friday was Tim's last day as District Secretary at Wealden District Council and he will be missed by many people. He told the Express: 'It is a very sad day. I've made a great number of friends - both members and officers and people throughout the district.'
'I am very sorry to go. But I'm hoping to maintain a lot of friendships I've made by staying in the local government scene.
Tim, 50, is setting up is own consultancy business - Dowsett Associates - in his home town Hailsham.
Tim lives in London Road with his wife Liz and four children but is based at the pine grove offices at Crowborough.
His career in local government began in Maidstone. He then moved on the Sevenoaks before joining the Wealden team.
During his time at Wealden District Council one of his most enjoyable roles has been dealing with the media.
He said: 'I was quite shocked to see that my whiskers had made the news.'
He added that a local newspaper had reported on the new fashion of growing a beard and featured Tim as an example.
Tim also remembers having to take legal action against the chief executive - with his permission - because of a mistake in he electoral register.
'It was just before an election and a number of people had been missed off the register and could not vote. The only legal way round the problem was to take the chief executive to the High Court to get the names added to the list' said Tim.
On another occasion when Tim was in the fire service he was called out in the middle of the night to fight a blaze at his offices in Hailsham.
But the offices were burnt down and he could only salvage bits and pieces from the ashes.
The new offices were the result of the devastating fire.
But despite plenty of amusing stories to tell Tim is proud of Wealden District Council and its achievements over the years.
The council has become a lot more open to the press and now the public get to hear about the good aspects of the council's work [what about the bad Tim?].
The complaints procedure has also been improved for the benefit of tax-payer. And dealings with the public are now better.
He said: 'Wealden is a success story. It works well with the town and parish councils. I've enjoyed my time here - there is a great feeling of team work.'
Crowborough Town Council presented Tim with a pictorial history of the town. And staff at Wealden District Council offices have given him a Sony CD mini-system.
Although Tim is leaving the council there will still be a Dowsett at Wealden - his daughter Julia is an employee in the housing benefits department.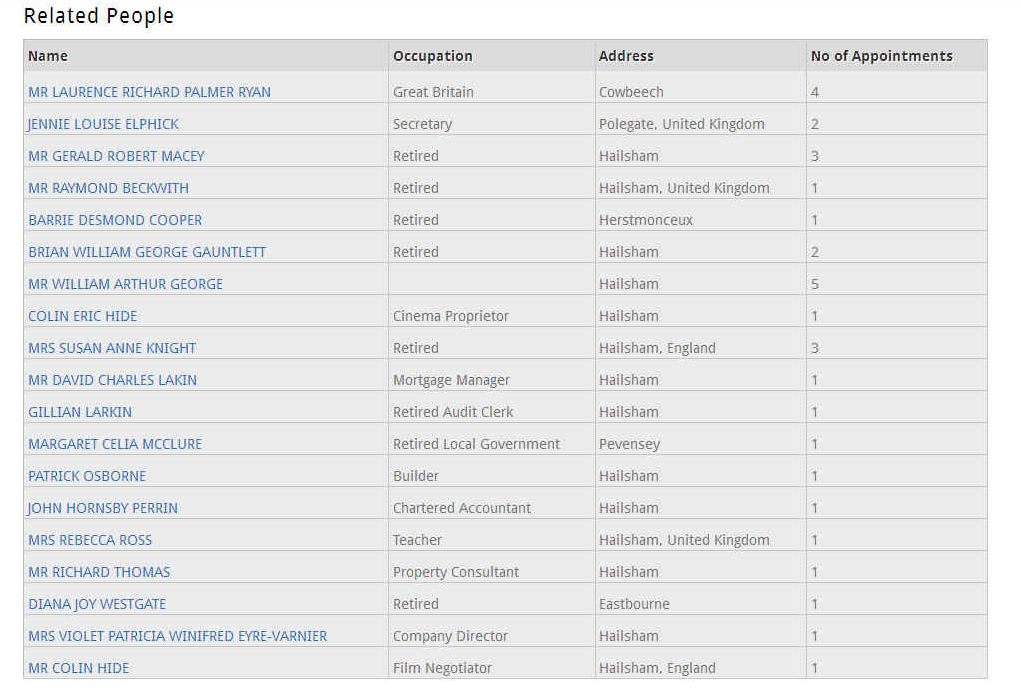 According to Check Company TIMOTHY WILLIAM DOWSETT is/was a Retired Local Court Officer from Hailsham East Sussex. This person was born in November 1943. He is British and resident in UK. This company officer is, or was, associated with at least 4 company roles. His Linked pages says that he is a Planning Consultant with
Dowsett Associates from September 1994 – Present (23 years 6 months) @ February 2018.

The most recent appointment, in their records, was to Hailsham Pavilion Limited on 2010-05-26. His address is given as:

36, London Road
Hailsham
East Sussex
BN27 3BW
HAILSHAM PAVILION LIMITED
George Street
HAILSHAM
EAST SUSSEX
BN27 1AE
Company No. 03269959

Status: Active
Date of Incorporation: 28/10/1996
Country of Origin: United Kingdom
Company Type: PRI/LTD BY GUAR/NSC (Private, limited by guarantee, no share capital)
Nature of Business (SIC): 90010 - Performing arts
Accounting Reference Date: 31/12
Last Accounts Made Up To: 31/12/2016 (TOTAL EXEMPTION FULL)
Next Accounts Due: 30/09/2018
Last Confirmation Statement Date: 05/10/2017
Next Confirmation Statement Due: 19/10/2018
Director: David Dowsett - 24 Mar 2011 - Present ( 6 Years )

The following domain names were available:

www.dowsettassociates.com
www.dowsettassociates.org
www.dowsettassociat.es
www.dowsettassociates.net
www.dowsettassociates.org.uk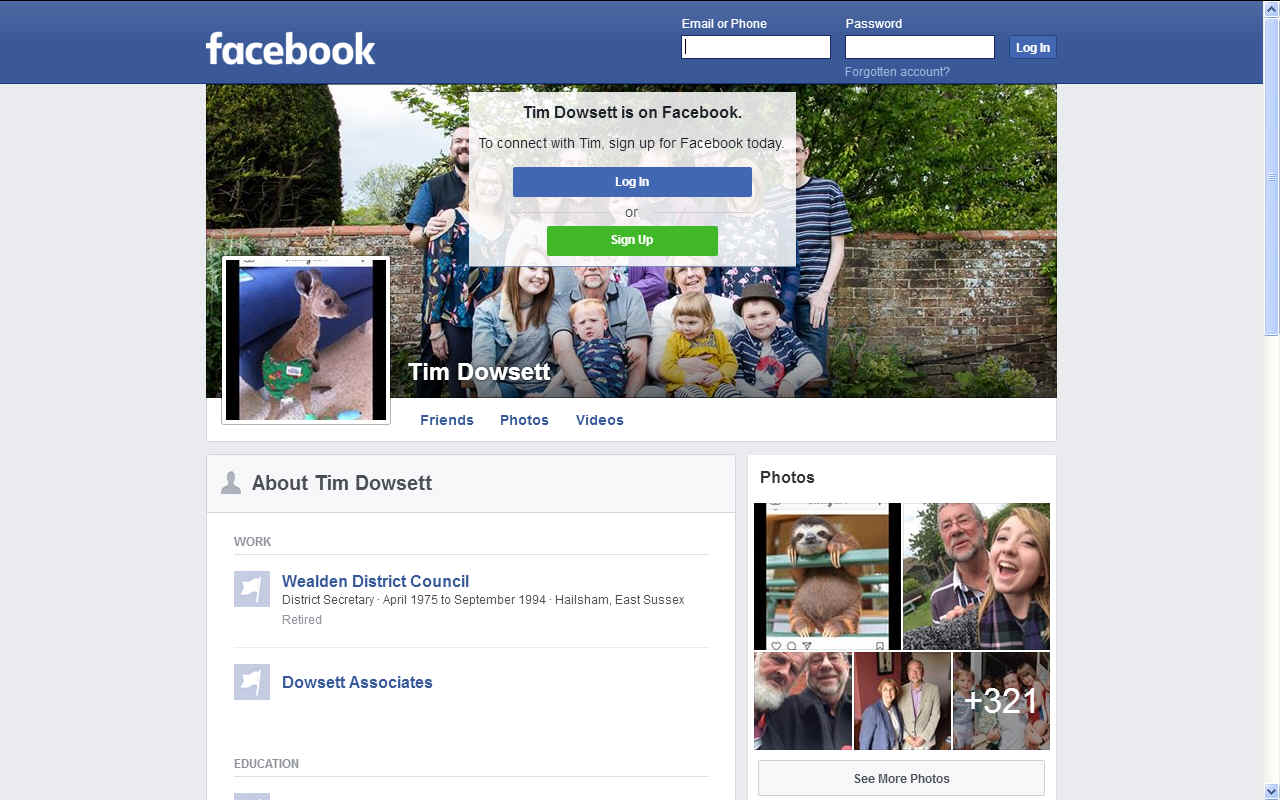 DOWSETT ASSOCIATES
Presumably, Dowsett Associates is a company that is involved in one way or another in the making of planning applications or other council related business - or that is as it appears from this media review. If that is the case, then Timothy Dowsett joins a long line of former council employees who have struck out on their own, again presumably, taking advantage of their insider trading knowledge to strike deals for clients. Julian Black and David Phillips have also trodden this path.
We wonder if that sort of practice is ethical and whether or not such paths ought not be illegal, where for example it is in the Stock Market and in Estate Agencies. Take another example where Ian Kay, also a former officer of WDC was known to have used his position of trust to further the planning applications of Denis Best, his father-in-law's applications as a local builder (also a Mason in Eastbourne).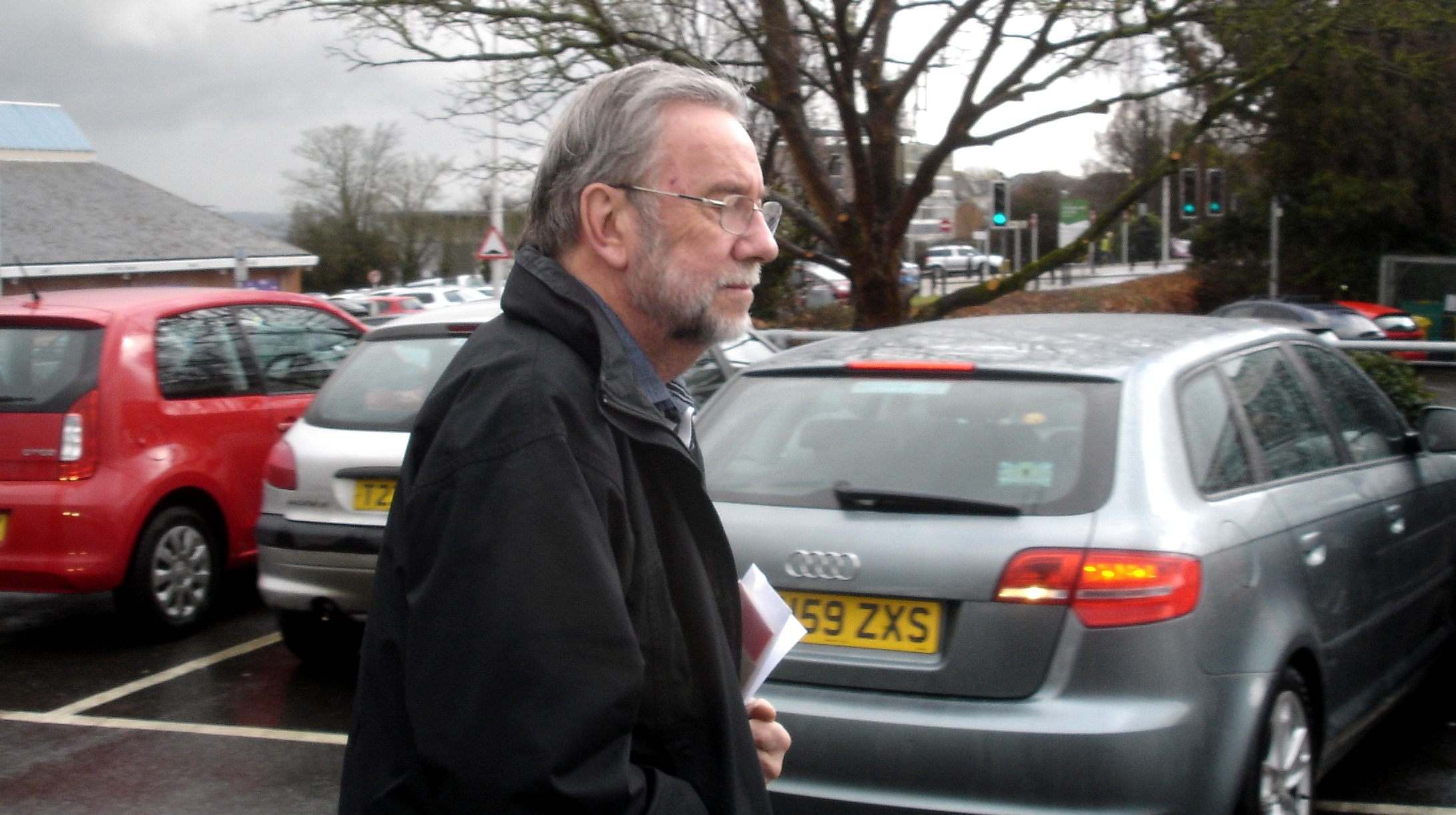 HAILSHAM MARCH 2018 - Tim strolls past parked cars in the Council's car park where you will notice the absence of any charging points for electric vehicles. We wonder why this Council is not taking global warming seriously. They have signed a Nottingham Declaration, but have since then not acted in the spirit of the law on climate change as embodied in the Climate Change Act 2008. All the while electric vehicles with fast charge were being developed at Herstmonceux, it appears from the evidence that all this Council wanted to do was close that development down and secure the premises for neighbours in Lime Park, that is according to one particularly interesting letter from David Phillips to agents acting for Peter and June Townley and/or Lime Park Estate Limited, since Mr Townley was a director of that company at that time.
DOWSETT ASSOCIATES LIMITED
29 GILDREDGE ROAD
EASTBOURNE
EAST SUSSEX
BN21 4RU

Company Registration No: 07576163
Incorporation Date: 24 Mar 2011 (6 Years old)
Financial Year End: 31 Mar
Capital: £11.00 on 23 Dec 2016
Latest Company Accounts For period ending: 31 Mar 2016
Filed on: 23 Dec 2016
Latest Annual Return Directors & Shareholder Information As at: 24 Mar 2016
Filed on: 31 Mar 2016
Financial Summary
| | 31 Mar 2015 | 31 Mar 2014 | 31 Mar 2013 |
| --- | --- | --- | --- |
| Cash at bank: | £14,024 | £11,894 | £8,228 |
| Debtors: | £66 | £105 | £1,558 |
| Creditors due within one year: | £10,073 | £10,522 | £6,891 |
| Total Assets less Current Liabilities: | £4,017 | £1,477 | £2,895 |
| Shareholders Funds / Net Worth: | £5,151 | £2,974 | £3,706 |
| Full details in: | 2015 Accounts | 2014 Accounts | 2013 Accounts |
WEALDEN'S OFFICERS FROM 1983 TO 2018
Ian Kay

Assist. Dist. Plan.

Charles Lant

Chief Executive

Victorio Scarpa

Solicitor

Timothy Dowsett

Dist. Secretary

Christine Nuttall

Solicitor

David Phillips

Planning

Daniel Goodwin

Chief Executive

J Douglas Moss

Policy

Kelvin Williams

Dist. Planning

Trevor Scott

Solicitor

David Whibley

Enforcement

Christine Arnold

Planning

Beverley Boakes

Legal Secretary

Patrick Coffey

Planning

Julian Black

Planning

Ashley Brown

Dist. Planning
Abbott Trevor - Alcock Charmain - Ditto - Arnold Chris (Christine) - Barakchizadeh Lesley - Paul Barker - Bending Christopher
Black Julian - Boakes Beverley - Bradshaw Clifford - Brigginshaw Marina - Brown Ashley - Coffey Patrick - Douglas Sheelagh
Dowsett Timothy - Flemming Mike - Forder Ralph - Garrett Martyn - Goodwin Daniel - Henham J - Holness Derek
Hoy Thomas - Johnson Geoff - Kavanagh Geoff - Kay Ian - Kay I. M. - Barbara Kingsford - Lant Charles - Mercer Richard
Mileman Niall - Moon Craig - Moss Douglas, J. - Nuttall Christine - Pettigrew Rex - Phillips David - Scarpa Victorio - Scott Trevor
Kevin Stewart - Wakeford Michael. - Whibley David - White, George - Williams Kelvin - Wilson Kenneth - White Steve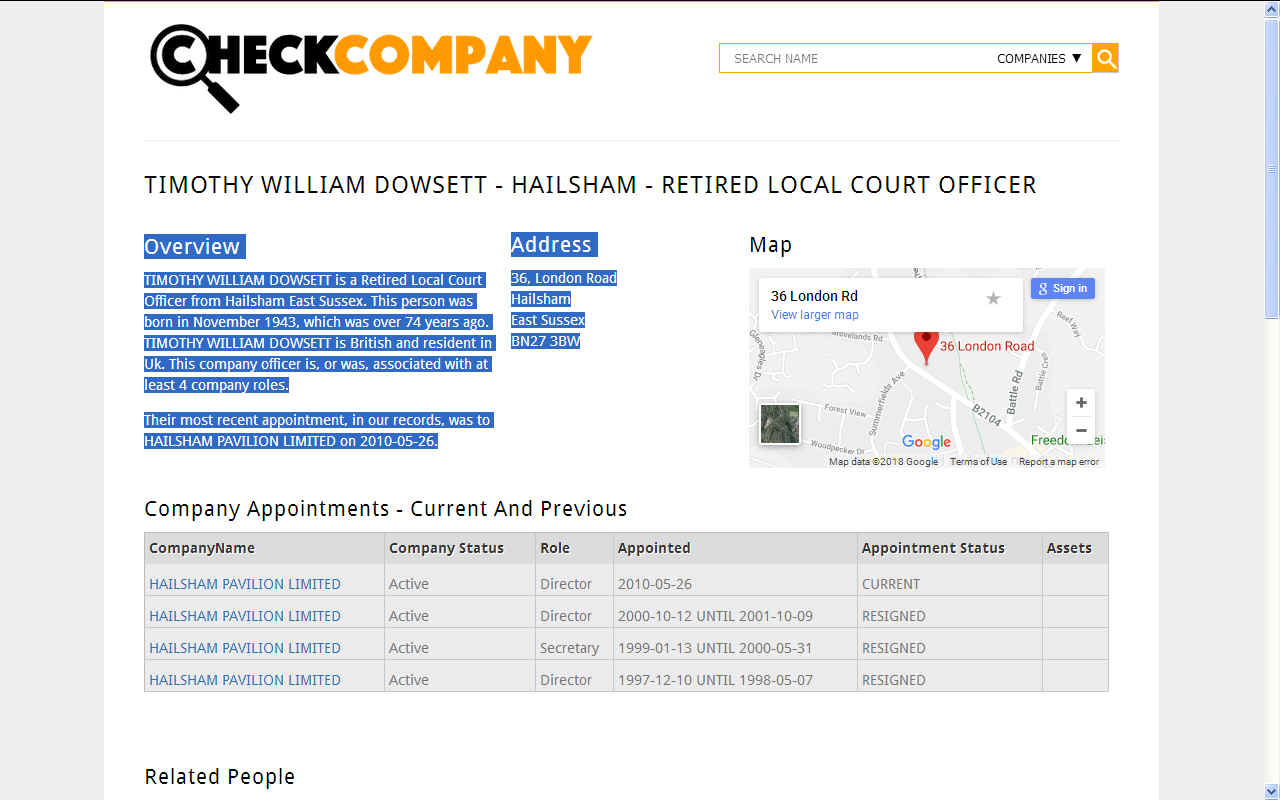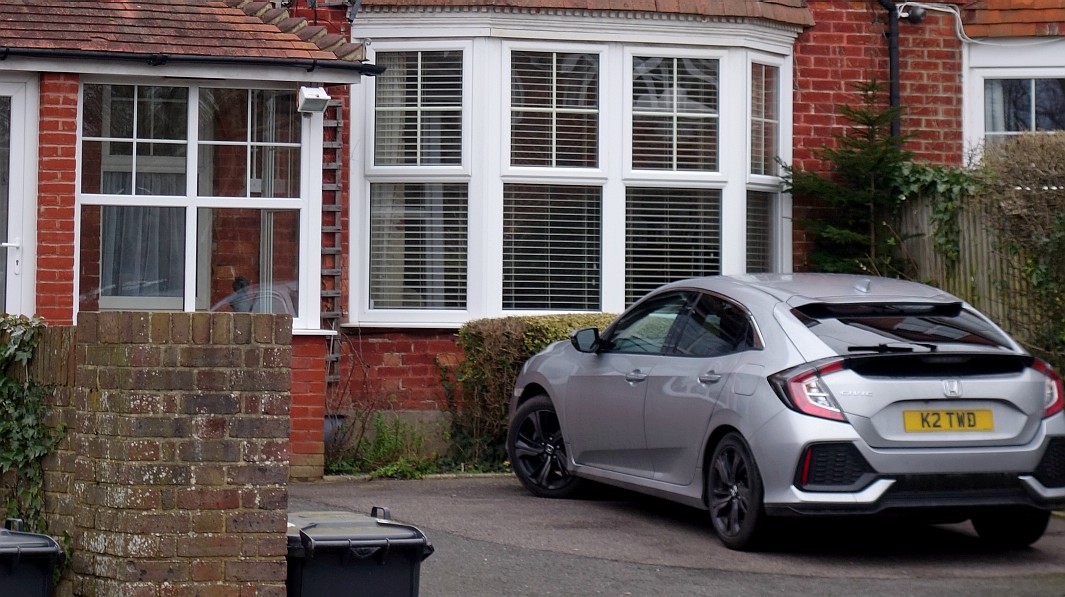 PROCEEDS OF CRIME - Council officers who tow the party line are not only highly paid civil servants, but also stand to benefit from their involvement with underhanded dealings in planning consents in other geographical regions where there may be a "you scratch my back, and we'll scratch yours" arrangement. On the other hand, it could be that insider knowledge can be used legitimately to obtain consents for houses in the country such as this nice little retreat in an out of the way location, that might be termed green belt to the man in the street. If a council officer is paid cash for favours or receives 'in-kind' inducements for what amounts to fraudulent or even insider dealing and they are convicted, their assets could be seized by way of proceeds of crime. Is it worth it? Yes, power corrupts. It always will and those in positions of power will sometimes be tempted - because they know that others in their ring of power will protect them when the brown stuff hits the fan.
We have noticed that more than one former council officer owns cars with expensive cherished number plates that the ordinary man in the street could not afford. It seems reasonable to assume that this luxury item and the car it is attached to were paid for by the Council Taxes that the public are forced by law to pay to keep these civil servants in their highly paid jobs. Most damning of all is the fact that many of the officers retiring from Wealden do so on an enhanced pension, as David Phillips did, presumably because of any non-disclosure clause in relation to underhanded dealings, that member of the public might reasonably associate with a mild form of eugenics programme once they appreciate the full depth of this Councils modus operandi.
As with the Nazi war criminals, civil servants who abuse their positions of trust while in office, should be prosecuted, no matter what the time delay in collecting the evidence.
MISFEASANCE & MALFEASANCE
When an officer of the courts omits to include evidence that he knows is relevant to a hearing, that is termed misfeasance in public office. Where an officer then tries to cover up his or her misfeasance (as did Ian Kay in the Stream Farm matter), that becomes malfeasance. The difference is that misfeasance is a civil wrong, whereas malfeasance is a criminal offence. The leading case precedent on malfeasance is: R. v Bowden 1995 Court of Appeal (98 1 WLR).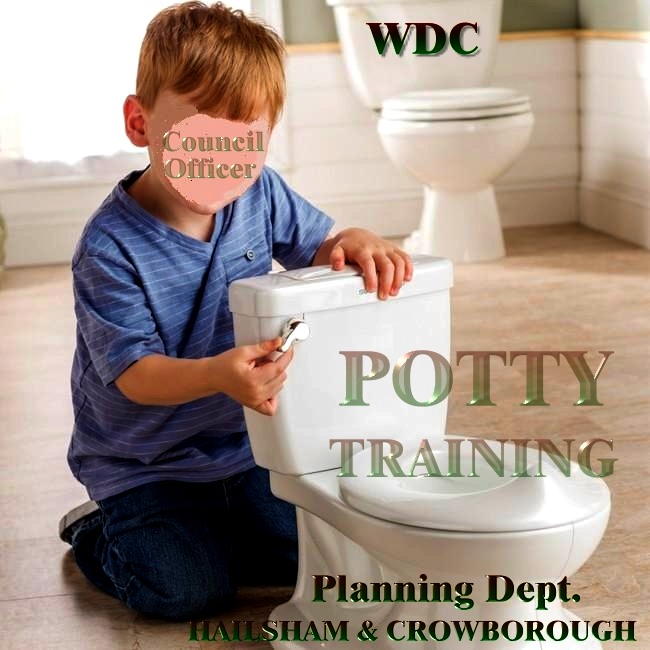 POTTY TRAINING - Using a potty may be a new skill for your planning team to learn. It's best to take it slowly and go at your candidates pace, about the same pace as a child should do the trick. Being patient with them will help them get it right, even if they sometimes feel frustrated. They should be taught that every person is entitled to a toilet no matter how much their team are out to get any challenging member of the public - and yes we know how irritating it is to be caught out - and yes of course that makes you hate that member of the public more - so that you try another dirty trick - all on the instructions of your chief executive and cabinet members of course - so you feel safe. But then the guards at Auschwitz concentration camp were only following orders from Adolf Hitler and they were still deemed to be war criminals. There is no difference in the civil arena. If something is wrong it is wrong, no matter how you think that you can rely on being given instructions to do something. to be on the safe side and if you are ever called to give evidence in any discrimination case, you may want to consider covering your back to some extent by saving key documents such as your specific instructions and job description.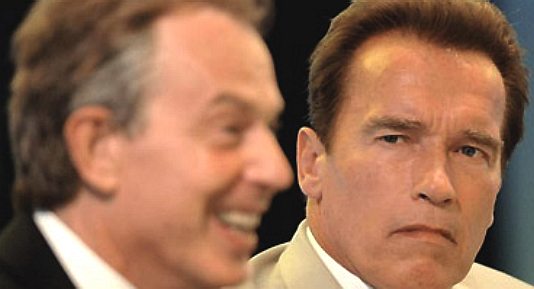 Vicarage Lane, Hailsham, East Sussex, BN27 2AX T: 01323 443322
Pine Grove, Crowborough, East Sussex, TN6 1DH T: 01892 653311
LINKS & REFERENCE
https://www.linkedin.com/in/tim-dowsett-68407397
https://www.linkedin.com/company/dowsett-associates-limited
https://www.companiesintheuk.co.uk/ltd/dowsett-associates
http://www.dowsettassociates.co.uk/
https://www.facebook.com/tim.dowsett
http://www.checkcompany.co.uk/director/4015108/TIMOTHY-WILLIAM-DOWSETT
https://www.fca.org.uk/
http://shadowsussexpolicecrimecommissioner.blogspot.co.uk/2016/01/three-new-cases-to-rock-sussex-police.html
https://web.zurich.co.uk/municipal/
http://www.royalmail.com/
http://www.sussex.police.uk/
http://www.wealden.gov.uk/