WHO IS SHAFTING WHO CHARLIE?
It is alleged that Mike Flemming was having an affair with another senior executive officer, Lesley Barakchizadeh. We will be contacting this council for comment in the coming months - no pun intended.
The facts are, that Ms Barakchizadeh was employed by Wealden District Council about two years ago, to replace Ashley Brown. Ms Barakchizadeh has now left the council, but the reason for this sudden departure are unclear. It is believed Mr Flemming's and Ms Barakchizadeh's was discovered in interesting circumstances - and the circumstances of the discovery, had everything to do with Ms Barakchizadeh's departure. Was she sacked and what was she sacked for?
We will be asking Charlie Lant to comment on the above shortly.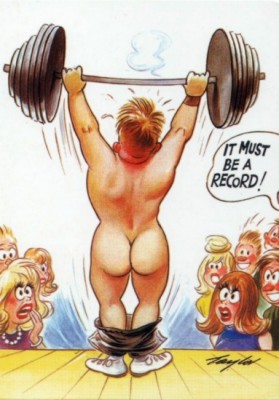 Ever been caught with your trousers down
"The Bird may have flown, yet her feathers remain as evidence of a foul nesting ground."
Don't forget that Whistle-blowing protection is now available should you wish to spill the beans about Wealden's legal and planning departments!
Charmain Allcock was a legal or other well paid secretary for committee (maybe) at Wealden District Coucil during the time of the Petition and other enforcement actions, and so must have known what was going in within this Council to some extent, especially if she's been privy to the closed session reports that are compiled in secrecy. We are particularly concerned about what is termed "Exempt Information" some of which is telling as to what was known and shared with the members in closed sessions (sessions where the public are excluded) that is the exact opposite of what might be argued in public.
WHO IS WHO?
We wonder if this is the same Charmain Allcock that is recorded at Companies House and by other company information providers such as DirectorStats. If This is not who we think it is because of the unusual name, we'd be obliged if you'd make contact so that we can amend our records accordingly.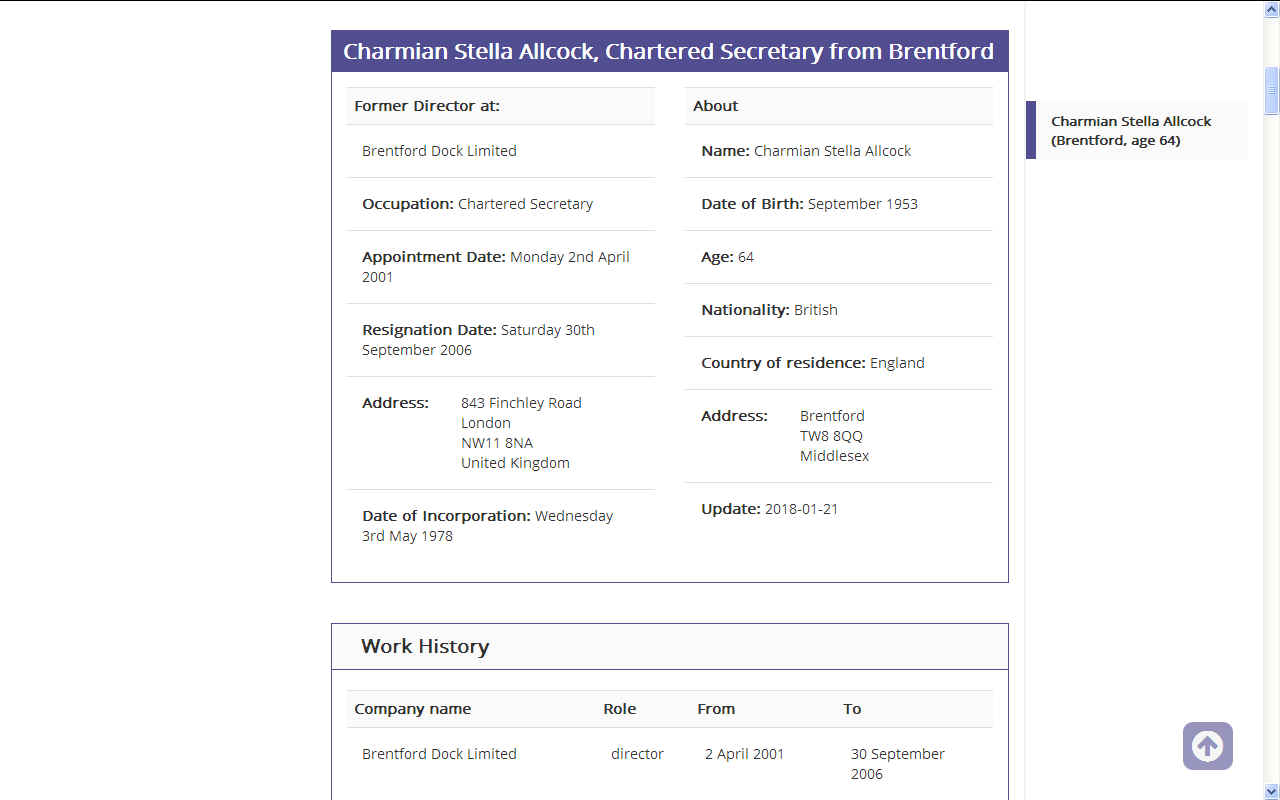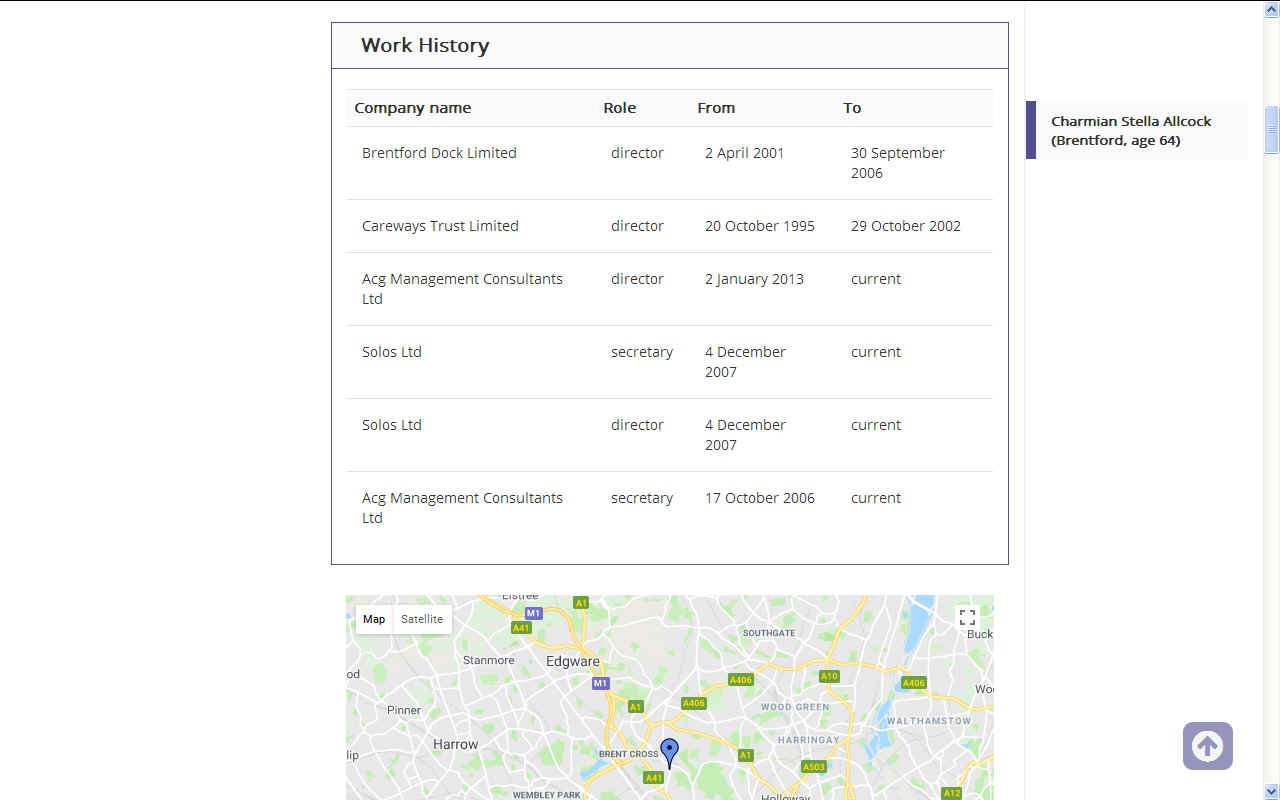 http://www.directorstats.co.uk/director/charmian-allcock/
The DirectorStats.co.uk database includes only one person named Charmian Stella Allcock. Born in September 1953 Charmian Stella Allcock is 64 years old. We located 18 filings that reference Charmian, including an annual return category filing filed on the 13th of December 2015, an officers filing filed on the 12th of December 2009, and "an accounts" category filing filed on the 20th of September 2017. This British national worked for 6 companies, to name just a few Brentford Dock Limited (address: 843 Finchley Road, TW8 8QQ, Brentford) as a director, at Careways Trust Limited (address: Cumberland House, 15-17 Cumberland Place, TW8 8QQ, Brentford) as a director, and at Acg Management Consultants Ltd (address: 5 Marcus Court, Justin Close, TW8 8QQ Brentford) as a director. This director worked with: Glyn Lewis Allcock in Acg Management Consultants Ltd, James Watt in Brentford Dock Limited, Susan Badji, Brian William Price, Councillor Patricia Anne Nicholas. Charmian Stella was appointed in Brentford Dock Limited on the 2nd of April 2001. This company was incorporated on the 3rd of May 1978 under the number 2732083.
Charmian Stella Allcock, Chartered Secretary from Brentford

Former Director at: Brentford Dock Limited
Occupation: Chartered Secretary
Appointment Date: Monday 2nd April 2001
Resignation Date: Saturday 30th September 2006
Address: 843 Finchley Road
London
NW11 8NA
United Kingdom
Date of Incorporation: Wednesday 3rd May 1978

Name: Charmian Stella Allcock
Date of Birth: September 1953
Age: 64
Nationality: British
Country of residence: England
Address: Brentford
TW8 8QQ
Middlesex
Update: 2018-01-21


Work History

Company name Role: From To

Brentford Dock Limited director 2 April 2001 30 September 2006
Careways Trust Limited director 20 October 1995 29 October 2002
Acg Management Consultants Ltd director 2 January 2013 current
Solos Ltd secretary 4 December 2007 current
Solos Ltd director 4 December 2007 current
Acg Management Consultants Ltd secretary 17 October 2006 current
Abbott Trevor - Alcock Charmain - Ditto - Arnold Chris (Christine) - Barakchizadeh Lesley - Paul Barker - Black Julian - Boakes Beverley
Brigginshaw Marina - Brown Ashley - Coffey Patrick - Douglas Sheelagh - Dowsett Timothy - Flemming Mike - Forder Ralph - Garrett Martyn - Goodwin Daniel
Henham J - Holness Derek - Hoy Thomas - Johnson Geoff - Kavanagh Geoff - Kay Ian - Kay I. M. - Barbara Kingsford - Lant Charles - Mercer Richard
Mileman Niall - Moon Craig - Moss Douglas, J. - Nuttall Christine - Pettigrew Rex - Phillips David - Scarpa Victorio - Scott Trevor - Kevin Stewart
Wakeford M. - Whibley David - White, George - Williams Kelvin - Wilson Kenneth - White Steve
THIS SITE CONTAINS MANY EXAMPLES OF THIS COUNCIL'S UNREASONABLE BEHAVIOUR - With thanks to Action Groups across the country for the supply of real case history and supporting documents. *THAT THE PUBLIC MAY KNOW*
Vicarage Lane, Hailsham, East Sussex, BN27 2AX T: 01323 443322
Pine Grove, Crowborough, East Sussex, TN6 1DH T: 01892 653311