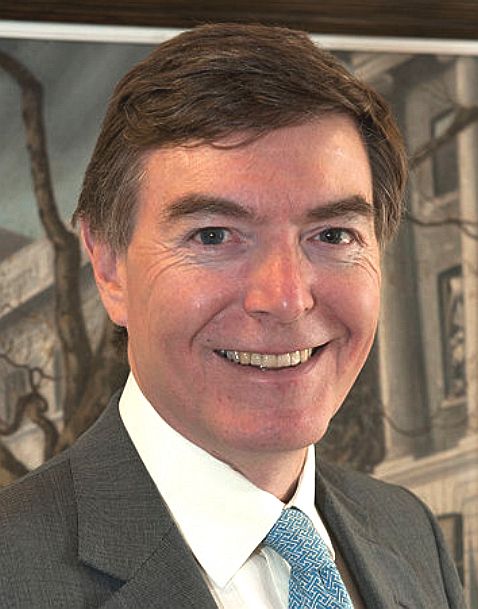 PHILIP DUNNE
House of Commons - 17th January 2013

Philip Dunne responds to a Parliamentary debate on the strategic nuclear deterrent.

The Parliamentary Under-Secretary of State for Defence (Mr Philip Dunne): I welcome this opportunity to speak about such an important element of the nation's defence capability, and I thank my hon. Friend the Member for New Forest East (Dr Lewis) for securing this debate and for making so many cogent arguments in his speech. The House has not debated the need for a strategic deterrent for some time, and it is right that we do so.

I echo and welcome my hon. Friend's strong support for the Government's unwavering commitment to retain an operationally independent nuclear deterrent, based on Trident and operating on the basis of continuous at-sea posture. I also welcome the support of the Opposition Front-Bench spokesman, the hon. Member for North Durham (Mr Jones).

As many Members are aware, our continuous at-sea deterrence patrols under Operation Relentless have been operating without pause since 1969. It is the UK's most enduring military operation. I pay tribute to the crews of our submarines and their families, and all the men and women, both military and civilian, whose support has been essential to this operation, and I thank them for their unwavering dedication.

Whether we like it or not, we live in a nuclear age, and have done so since the first atomic weapons were tested in July 1945. We cannot put back the clock and un-invent nuclear weapons. Most of us in this House are not, as was alleged by the hon. Member for Newport West (Paul Flynn), locked in the permafrost of the cold war, but we do recall the bipolar stand-off between the west and the Soviet Union. They were dangerous and often tense times, but in contrast to the uncertainties of the present, the cold war years now, almost paradoxically, appear to have been more stable, as we knew then who our adversary was. We are now living in a period of increasing threat of nuclear weapons proliferation. Other states, not all well disposed towards us or our allies, located in highly unstable regions are on the verge of owning these weapons. That makes the current era far less predictable. It is a sobering fact that, although our nuclear arsenal, like those of our allies and Russia, has reduced significantly since the early 1990s, the reductions have not encouraged states that are seeking a nuclear weapon capability to cease their attempts to cross the nuclear threshold.

In April 2009, President Obama said that

"the threat of global nuclear war has gone down, but the risk of a nuclear attack has gone up."

I see no reason to disagree with the President's remarks. We live in a perilous world. North Korea has tested nuclear devices and ballistic missiles, in defiance of the international community, and it maintains a threatening stance towards its neighbours in north-east Asia. Iran is determined to continue producing highly enriched uranium, in excess of any conceivable non-military need, and it continues to develop a ballistic missile capability and maintains a hostile stance towards both the west and many of its immediate neighbours. The actions of those countries reinforce my view that Britain needs a nuclear deterrent to protect us from nuclear coercion, nuclear blackmail and nuclear attack.

NATO has been the bedrock of our defence and security since 1949. At a time when the United States—its main contributor—is shifting focus from the north Atlantic to the Pacific, a non-nuclear Britain would weaken an international organisation that makes a crucial contribution to global peace and security. Would the world be a better place with a weakened NATO —with a NATO that may become less certain of its role and purpose? I do not think it would.

Given those circumstances, it would be an act of supreme folly to abandon unilaterally the nuclear deterrent that has served us, and our allies, well for more than half a century. To disarm unilaterally would send entirely the wrong signal. It would undermine our credibility as a reliable partner and NATO's credibility as an alliance. NATO is a nuclear alliance, and its recently agreed new strategic concept makes it clear that our nuclear forces, including those based in Scotland, contribute to its overall deterrence and security.

We share the vision of a world without nuclear weapons, but only if that is achieved through multilateral disarmament. We take the disarmament commitments of article VI of the nuclear non-proliferation treaty very seriously. We therefore fully support multilateral nuclear disarmament, when the conditions are right. That is a long-term process which will take many years, although we have taken a leading role in arranging and participating in P5 conferences since 2010. We have already reduced the size of our deterrent considerably since the end of
17 Jan 2013 : Column 1124

the cold war, and in the strategic defence and security review we committed to reducing it further, as has been identified by the hon. Member for North Durham (Mr Jones). It will decrease from a stockpile of about 300 warheads in the mid-1990s to no more than 180 by the mid-2020s. Under SDSR 10 we undertook to reduce the number of operationally available warheads to no more than 120 by the mid-2020s. That means that we already have probably the smallest arsenal of the P5 powers, and are the only P5 power to rely on a single delivery system. Our disarmament credentials are second to none, yet all this progress has not been matched by emerging nuclear states. It is simply wishful thinking that any further UK disarmament would be a catalyst for disarmament elsewhere.

It has sometimes been argued by hon. Members that we face new security threats in the 21st century for which the nuclear deterrent is not relevant, but nobody has ever claimed that nuclear weapons are an all-purpose deterrent. We have a wide range of capabilities to deal with the wide range of potential threats that we face.

The fact remains that we cannot pick and choose which threats we should face. Not every capability is suitable for every threat and the nuclear deterrent is the only secure way to deter nuclear threats. In making clear to potential adversaries that they cannot infringe our vital interests without risk and in providing reassurance to our allies, our deterrent helps prevent major war and provides a backdrop that enables us to pursue a foreign policy that seeks to enhance international trust and security and to promote conflict resolution.

The abandonment of the nuclear deterrent would deprive us of the means to counter the most extreme threats from adversaries armed with weapons of mass destruction. It would leave us vulnerable to blackmail, coercion and attack from those adversaries. For all those reasons, I wholeheartedly support the decision of the Government to maintain a continuous submarine-based deterrent and to replace the current Vanguard class submarines when they leave service in the late 2020s.

A continuous at-sea deterrent also has considerable diplomatic utility. Let us think of the impact, if we did not have continuous at-sea deterrence, of a decision the Prime Minister might have to make to provide an order to put an intermittent deterrent to sea. That act alone could exacerbate an already tense international situation. Operating the deterrent on an intermittent basis might well require additional conventional military assets to enable the deterrent to put to sea, assets that are not required in the routine of a continuous posture.

By being continuously at sea, the deterrent maximises our political freedom of manoeuvre in crisis. A submarine-launched ballistic missile system offers invulnerability, range and endurance. All promote the credibility of this ultimate safeguard for national security. It is a permanent factor for a potential aggressor.

Hon. Members have also charged that the renewal of the deterrent is an extravagant use of resources at a time of great financial stringency and fiscal uncertainty. The first duty of any Government is to ensure the security of the nation, its people and their vital interests. This Government do not and will not gamble with Britain's national security. We recognise that people wish to be reassured that the money will be well spent and the hon. Member for Barrow and Furness (John Woodcock)—it is a pleasure to see him in his place—rightly highlighted some of the reasons Trident is the most cost-effective delivery mechanism available within the necessary timescale. That is why the Government scrutinised the procurement programme for the successor to ensure value for money and will continue to submit it to rigorous scrutiny in the run-up to the main-gate investment decision in 2016. We are talking about maintaining a capability of service until the middle of the century and it is essential that we can protect the UK against future uncertainties that might arise 15 to 50 years from now. I challenge any advocate of unilateral disarmament to predict what threats we might face over that period.
Philip Martin Dunne (born 14 August 1958) is a British Conservative Party politician and the Member of Parliament (MP) for the Ludlow constituency in Shropshire.

Philip Dunne, son of Sir Thomas Dunne, the former Lord Lieutenant of Herefordshire (the son of Philip Russell Rendel Dunne), was born in Ludlow, Shropshire and educated at Abberley Hall, followed by Eton and Keble College, Oxford, where he was awarded a degree in Philosophy, Politics and Economics.

He has been a farmer since 1987, at his family's farm just over the county border in Herefordshire, near Ludlow, and was elected as a councillor on the South Shropshire District Council in 2001, of which he became the Conservative leader 2003–2005. He was also elected as the secretary of the Ludlow Conservative Association for a year in 2001. Since 2005 Dunne has been the Conservative Member of Parliament for Ludlow.


He was elected to the House of Commons at the 2005 general election for Ludlow when he unseated the incumbent Liberal Democrat MP, Matthew Green. Dunne regained the (historically safe) seat for the Conservatives; the seat having been lost at the 2001 general election. He made his maiden speech on 8 June 2005. During his first term in Parliament (2005–2010) he was a member of the Work and Pensions Select Committee, and in 2006 he was appointed to the Public Accounts Committee.

Philip Dunne held the Ludlow constituency seat in the 2010 general election with a notable swing from the Liberal Democrats, giving Dunne a 52.8 per cent share of the vote and a new, strengthened majority of 9,749.

Following the formation of the Liberal Democrat – Conservative coalition government shortly after the general election, Philip Dunne was appointed as an unpaid assistant government whip in the House of Commons. In September 2012, he was appointed Minister for Defence Equipment, Support and Technology with responsibility for Defence procurement and Defence exports.


Personal life

He is married to Domenica and they have two sons and two daughters. As well as farming, Dunne has also worked in banking and has experience of working in New York and Hong Kong. He also helped start up Ottakar's bookshop. He was born and bred in and around Ludlow and has a keen interest in diabetes research.

Dunne's wealth is estimated at £5m.

Conservative leadership election 2005

Just before the Conservative leadership election of 2005, he balloted his constituents about whom he should vote for in the contest. Following on from this ballot Dunne announced that he would be supporting David Cameron and was also Chairman of Cameron's campaign in Shropshire.


LINKS
http://www.philipdunne.com/content/nuclear-deterrent-debate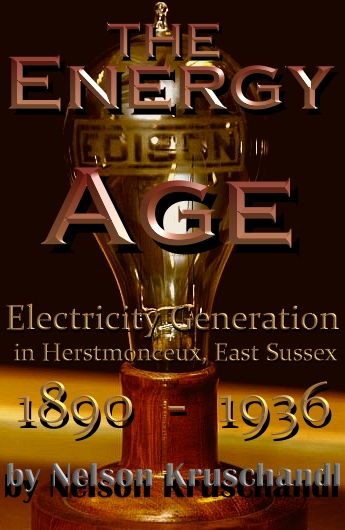 We take electricity for granted, but without these
pioneers we would not have lighting or computers.
Published by Lime Park Heritage Trust
(all proceeds go toward the restoration of this monument)
CAROLINE ANSELL - CHARLES CLARKE - CHARLES HENDRY - CHRIS GRAYLING - DAVID BLUNKETT - DAVID CAMERON
DAVID MILIBAND - ERIC PICKLES - GEOFFREY JOHNSON-SMITH - GEORGE OSBORNE - GORDON BROWN - GREG CLARK
GREGORY BARKER - JACK STRAW - JOHN GUMMER - JOHN PRESCOTT - KENNETH CLARKE - KIM HOWELLS DR
MARGARET BECKETT - MARGARET THATCHER - NICK CLEGG - NORMAN BAKER - NUS GHANI - PATRICIA HEWITT
PHILIP DUNNE - PHILIP HAMMOND - SAJID JAVID - STEPHEN LLOYD - TERESA MAY - TESSA JOWELL - TONY BLAIR - VINCE CABLE
WE ACCEPT NO RESPONSIBILITY FOR THE ACCURACY OF ANY FEATURED LINKS
This site is protected under Article10 of the European Convention on Human Rights and Fundamental Freedoms.
FAIR USE NOTICE
This site contains copyrighted material the use of which has not always been specifically authorized by the copyright owner. We are making such material available in our efforts to advance understanding of environmental, political, human rights, economic, scientific, and social justice issues, etc. We believe this constitutes a 'fair use' of any such copyrighted material as provided for in section 107 of the US Copyright Law. In accordance with Title 17 U.S.C. Section 107, the material on this site is distributed without profit to those who have expressed a prior interest in receiving the included information for research and educational purposes.