This is what it feels like being a prisoner at HMP Bure, according to the prison diaries below.
Most prison diaries offer an insight into another world that you would hardly believe existed. But it does. An almost surreal experience, harsh, soul destroying and in just a few cases, downright unjust.
According to the diaries seen below, HMP Bure is one of the worst prisons when it comes to Human Rights Abuses. The prison does not recognise legitimate appellants in the European Court and breaches The European Prison Rules 1987 as amended. HMP Bure routinely open prisoners Rule 39 mail, with many cases referred to the Ombudsman being found against them.
Worst of all, where justice facilities are promised to inmates on appeal, or as litigants in person, in fact every ruse is used by Colin Kerr (Security governor) and Sue Doolan (Governing governor) to prevent what is termed "Justice Laptops" being issued.
The prison has some of the smallest cells imaginable that do not comply with prison regulations in terms of privacy or volume, where a huge brest runs through most cells and the double cells, do not have proper ventilation which should be separate to the main unit. When using the toilets prisoners may be viewed by prison guards doing their routine inspections. That is of course degrading treatment and a breach of Article 3 of the Convention.
Prisoners are forced to work in the kitchens and gardens, or to mop the floors, even where prisoners have expressed their interest in educating themselves, or are appellants and so not required to work. The Courses that the prison runs are of no value qualification wise. Almost no artistic expression is tolerated. These courses are run simply to give the impression that Protocol 1, Article 2 is being complied with. Check out the Human Rights Act 1998.
The only saving grace for this particular prison, is that they provide brown bread for sandwiches and usually palatable soups. They expect milk provided as part of a breakfast pack, to be used for drinks. The powdered vegetable fat they issue does not contribute to the daily calcium requirement for adults.
Involuntary Smoking - Smoking in public places is prohibited the object of which is to prevent non-smokers inhaling dangerous carcinogenic substances. But at this Norfolk hell hole smoke wafts from one cell to another depending on wind direction. When this was brought to the attention of the Visitors, they at first agreed it was a problem, but then in reply to complaint whitewashed the issue. This is another clear Human Rights violation under Article 3, the right to life.
Treatment Courses - These courses violate a person rights in several ways. One issue that came to light in this prison was prisoners being forced to complete multiple choice questionnaires, even where some questions did not apply and where there was no opt-out, hence persons that did not smoke or drink could be taken as drinkers, etc.
DATA Protection - Several data protection issues came to light, none of which the Information Commissioner acted upon. Of course, the Information Commissioner failed to act in the newspapers phone scandal, so they are part of the problem.
If you'd like to know more about this prison, to include real life forms and replies, and Ombudsman case decision, you will have to read the diary concerned. More on that as they become available for Amazon Kindle and other E-Readers - unfortunately not until Appeals have run their course.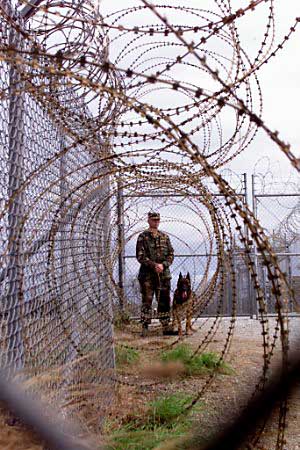 STALAG BURE - Razor wire is illegal in human rights terms. It is designed to cause serious physical harm. Detention should not cause or even potentially cause harm. High fences are sufficient to prevent escape. But most English prisons violate this rule and pay a HR fine to Strasbourg, to be able to inflict that harm. It was the English who invented concentration camps and promoted penal colonies, which colonies are now performing better than the UK.
HISTORY
Her Majesty's Prison Bure, more commonly known as HM Prison Bure, and often abbreviated to HMP Bure, is a Category C men's prison, located in the parish of Scottow in Norfolk, England. The prison is operated by Her Majesty's Prison Service, becoming operational in November 2009. HMP Bure was an Airforce base, made famous by Douglas Bader's strategies during WW2.

Bure Prison was established on part of the domestic site of the former RAF Coltishall, a closed Royal Air Force station, and military airbase. Built for the Second World War, afterwards RAF Coltishall was used for night fighters, and then ground attack aircraft. In its latter years, the base was home to the 'Jaguar Force', its pink-painted Jaguars playing a major role (without loss) in the 1991 Gulf War as part of Operation Granby. Due to defence cuts and reorganisation of the Royal Air Force, the station formally closed on 30 November 2006.

During January 2007, the Home Office expressed an interest in using the former RAF base. Initially earmarking the site for a new immigration detention facility, by the end of the year media reports suggested the Home Office were planning to establish a new prison at the site. In January 2009, North Norfolk District Council approved plans to establish a Category C prison at the former airbase. In August 2009, it was revealed that the new prison would be used primarily to hold sex offenders, with capacity for around 500 prisoners.

The Ministry of Justice (MoJ) took temporary control of the entire site of the base whilst building works were underway. Most of the prison is housed at part of the domestic site - in the former airmen's H-blocks, along with the junior ranks mess and NAAFI social club of the airbase. New dual perimeter fences have been constructed. Phase one of construction was completed in November 2009, and enabled the prison to hold 259 offenders. Phase two of construction was completed in March 2010, and increased the capacity of the prison to 523 by cramming more cells into a confined space, than they ought to.
Robert Setchell, conversion project manager
CONVERSION PROJECT MANAGER - PPC 2000 £54 MILLION
Robert Setchell was employed by Wates Construction for the conversion of RAF Coltishall to what many see as a prison seriously short of living space with HR violation issues, workshop and other facility shortages.

Unsurprisingly mired in planning delays that set back site start by nearly a year, Rob Setchell nevertheless notched up a triumph.

Setchell apparently proposed many of the ideas as to the layout of rooms and services within the existing spaces to be able to stick to the tight budget. He developed the steel subframes in the internal walls that provided a simple structural and security solution for the project.

It was Rob Setchell who dealt with the MOJ's wish for modular kitchens where no modular kitchen existed that satisfied Prison Service requirements. He finally negotiated a bespoke package with a supplier that had experience of prisons but not kitchens. From initial design concept to kitchen completion took just 20 weeks.

NAMING DISGRACE

The prison's name is taken from the nearby River Bure, and was selected in preference to the names of local towns, such as Aylsham, Coltishall and Wroxham after expressions of concern from parish councils and local government not wanting to be associated with sex offenders, being unusually anti having a sex prison in this location, which in turn has led to a disproportionate level of security at this prison.
It is a fact that most prisoners housed here should correctly be Category D, but that the "incentive" scheme (and we use that phrase jokingly) is actually designed to blackmail prisoners to engage in so-called treatment courses, which statistics show are more harmful than good. Statistics show that a person is more likely to re-offend having completed one of these courses. That is why they were abandoned in other enlightened countries. But we are British and despite the evidence, appear to like treating our subjects like guinea pigs.
Imagine if you will putting an innocent man into a group discussion about sexual offences. Will that be good for him? Or will he come out affected negatively. Now imagine that you have put a man in such a group who us guilty of statutory rape, i.e. he had sex with a 15 year old girl, believing she was 17. Will it harm him listening to someone who has buggered (engaged in anal sex with) a number of very young boys, or girls for that matter. Of course it will.
What about a Frenchman who has had sexual intercourse with a 14 year old girl. In France and many other countries that is not a crime. In the UK he is a criminal. He is a criminal blackmailed by a bogus incentive system to engage with genuine rapists and pedophiles.

SEX OFFENDERS

HMP Bure opened in November 2009 as a result of the huge increase in prison population - following the changes to the Sexual Offences Act 2003, which reverses the burden of proof in any trial - so virtually guaranteeing a conviction - rightly or wrongly. This prison is largely used to hold Category C adult males from the East of England, convicted of sex offences. Residential units for prisoners consist of mainly tiny single-celled accommodation.
The number of prisons going over to catering for sex offenders is on the increase. Ex prisoners are forced to do a course on leaving this prison, where they are taught how to lie about their conviction - even where there is a register that anyone can check and seeking to conceal an offence, is itself fraudulent: Anyone can check the Sex Offenders Register. The Ministry of Justice thus admit that once convicted of a sex offence, prisoners are virtually unemployable. What this might mean for the unemployment figures and re-offending is another matter. It does not look good in terms of the UK's blatant human rights abuses and obvious eugenics agenda derived policies.
We wonder if there is a register for women that make false allegations. There are thousands of them, so why not protect men from being falsely accused in the first place, by warning them of a females previous. Instead of that the system grants them immunity. Now that is Sex Discrimination with a capital: S and D.

Bure's Learning Resource Centre offers various short education courses to prisoners, unfortunately, as mentioned above, these do not provide worthwhile qualifications. The certificates are not recognised in connection with any degrees, etc. Vocational work offered to prisoners includes painting and decorating and industrial cleaning (mopping floors). Thus, prisoners are being conditioned to accept 2nd class citizen status as in: "You are a prisoner, so you will mop floors." They are conditioning prisoners this way because they will be virtually unemployable anywhere else once they are released. There is no rehabilitation of sexual offences - so why do they pretend otherwise with their so-called "treatment" courses?
Other services and organisations which offer support to inmates at the prison include Nacro, Citizens Advice Bureau, Jobcentre Plus and Alcoholics Anonymous.
STALAG BURE - Any arrangement of prison bars that is likely to cause visual impairment is a breach of the European Prison Rules. The bars at HMP Bure cause focus and other polarizing issues that affect a detainees eyesight. He may not straight out of the window without distortion, so has to tilt his head 90 degrees to be able to see clearly. Most prisoners do not realise that their eyesight is being affected by their detention in such conditions. Most prisoners are also smokers passing harmful substances to other prisoners via a narrow shared passageway. This secondary smoke is just as harmful to non-smokers. It is of course illegal to allow smoking in a public place. When this subject was brought up with the prison Governors, they denied breaking the law and refused to give an explanation. You can see from these pictures that all cells have the same bars.
NOVEMBER 18 2010
Fears and concerns were raised at the time about the impact a prison, which housed sex offenders, would have on the surrounding area and whether it would signal the death knell for the local communities.

But utilising another part of the RAF Coltishall site to create a new community – Badersfield, and keeping people informed of what is happening at the prison, has proved to be a winning combination according to local residents and councillors.

Sean Ismay, who runs a shop in what was the former Naafi building in Badersfield, said: "It really is the case that you do not know the prison is there, a large chunk of personnel staff who work there, shop here and we have become a little community here."

James Read, 26, moved to Badersfield two months ago. He said: "One of the concerns we had when moving here was what impact living close to the prison may have, but it honestly is the case that you just do not notice it there."

A liaison committee was set up at the end of last year to forge links between the new prison and the local community, the aim of which was to provide a communication channel between the prison at Scottow and local people.

Sitting on the committee, which meets quarterly, are councillors from county, district and parish level and a member of the prison senior management team and a representative from the operators of the visitor centre.

County Councillor James Carswell, who sits on the committee, said: "The liaison committee has done good work in tackling the fears of the community of what the prison would do. Everyone had concerns, but what we are seeing, compared to what is happening to RAF bases across the country, is that this former RAF site is being used and is becoming part of the community.

"Since the prison has been in operation it has benefited the economy in different ways, it has created jobs and made a positive contribution to the community."

In fact estimates are that the wage bill of the prison brings in £10m per annum, with the 300 members of staff it employs and a further 100 people through various contracts, to provide things such as health and medical help.

Steve Blatch, strategic director at North Norfolk District Council, said when looking at the figures there was no denying the opportunities the prison had provided.

He said: "It has been a significant source of employment and an economic generator for the immediate area and has had contracts which have been given locally as well as nationally."

He also said from the liaison committee the only real issues raised were of a worry that the water systems would not be able to cope with the extra capacity of the prison, although this was investigated and found not to be the case.

The other issue was of improving road signs into Badersfield, something which was being looked at.

John Harding, chair of Coltishall Parish Council, said they had forged a good relationship with the Paul Cawkwell, the former Governor of HMP Bure, and hoped to do the same with his successor, Sue Doolan.

In fact the council felt so strongly about the work he had done they sent him a letter on his departure, thanking him "for making the transition from RAF base to prison seamless and trouble free."

The letter went on to state: "As you know, there was some disquiet over the siting of a prison in our area, but it became clear that the development was in safe hands. Your willingness to meet us, hear our concerns and address them calmly and sympathetically was greatly appreciated."

It echoes the voices of many others, including Simon Shaw, chairman of Scottow Parish Council, who when speaking of the prison said: "We do not really notice it is there."

The prison has an application currently under consultation to increase its size by building a 100 prisoner extension block.

The Ministry of Justice say the new two storey block would lie within the existing perimeter so not increasing the size of the prison site, the application also assures that the prison will remain Category C and that no trees would need to be felled, an issue which was given great prominence when the initial prison planning application was discussed, because it involved the felling of dozens of trees.

Barbara Rix, chairman of Buxton with Lamas Parish Council and Broadland district councillor for Buxton ward, said she was not overtly worried about the plans as the extension would be within the perimeters of the prison and would mean the prison itself would be able to house extra workshops to help teach the prisoners a trade.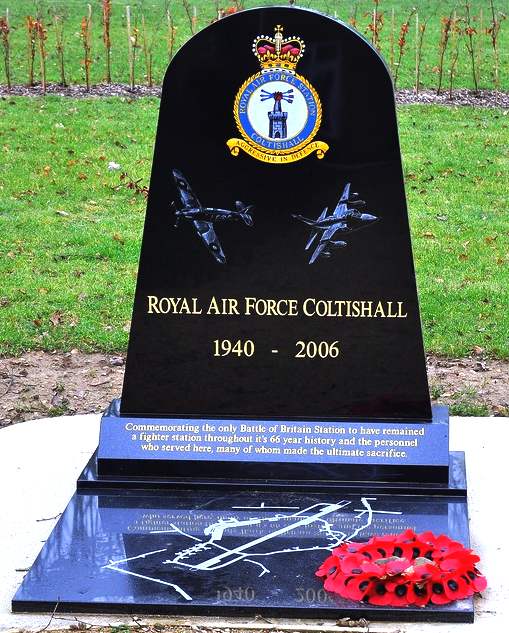 RAF Coltishall commemorative stone - The Battle of Britain
OCTOBER 18 2012 IMB - INDEPENDENT MONITORING BOARD
IMB Inspectors give their verdict on conditions for sex offenders at HMP Bure in Norfolk. The annual report into Norfolk's prison for sex offenders has again highlighted "inappropriate" care and facilities for elderly and disabled prisoners.

For the third consecutive year, the issue has been flagged up in the Independent Monitoring Board (IMB) report about HMP Bure, which opened in 2009 at the former RAF Coltishall.

It also highlights "totally unacceptable" handling of prisoners with indefinite sentences. A "serious lack of opportunity to complete programmes" means they are held "far beyond a release date that they would otherwise have achieved".

The IMB report clears the prison managers of any blame, and urges the government to suspend the sentencing exercise to allow a "more robust structure" to be put in place across the country.

The prison houses up to 523 category C male sex offenders, largely from the eastern region.

Regarding elderly and disabled offenders, the IMB report says: "If elderly offenders are to remain in the secure environment of a prison then their needs, by way of suitable accommodation and fully trained staff, are a requirement that successive governments cannot continue to ignore. In the main prison officers are neither trained nor qualified to act as carers of the elderly."

The report says the previously flagged up issue of waiting times to see the dentist has been "partly addressed", with times now "at an acceptable level".


It also highlights "serious problems" with the kitchen floor, which is subsiding, and needs to be replaced - leaving bosses seeking a field kitchen to fill the gap while work is carried out.

Work has now begun on a new 100-person wing, residential wing seven. The report says: "Workshop space for the current population is very limited. The construction will put considerable further strain on that resource, together with taking land that is currently used for horticulture.

"The board is extremely concerned that the plans to provide adequate new workshop space alongside the building of the new wing must be implemented should the wing go ahead."

Brian Blake, IMB chairman at HMP Bure, said: "We believe that this report fully covers the life of the prison throughout the year and we must emphasise the achievement of all of the staff in continuing to ensure that decency and respect for all has continued.

"We are still concerned that there is still a lack of adequate facilities for the elderly and disabled offenders as highlighted in last two years' reports."

DAY RELEASE, RIGHT!
One of the conditions that seems to have been agreed with the locals is to prevent the usual day releases that prisoners are entitled to at other prisons prior to release. Any prisoner at HMP Bure that applies is routinely denied. He is also denied transfer to another prison close to his home town, because of course prisoners are from all over the country - a breach of the European Prison Rules requiring prisoners to be located close to family to maintain ties with the community. It is policy at this prison to do exactly the opposite, and the reason is the clear discrimination against the type of offence - a breach of Article 14 which prohibits discrimination.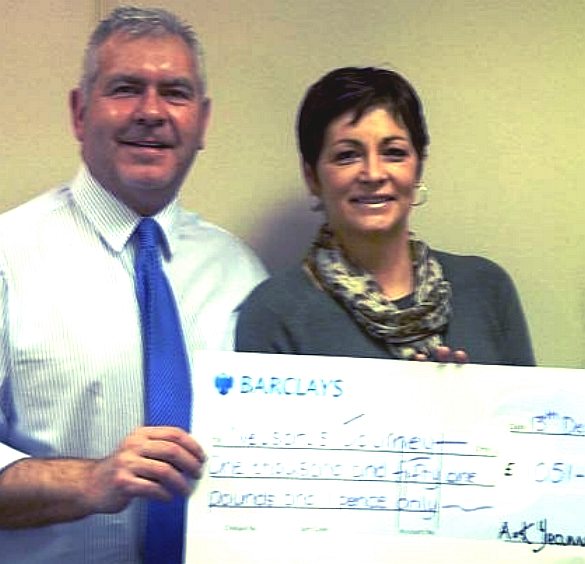 CHARITY QUIZ NIGHT - NELSON'S JOURNEY - December 27, 2011

123 people took part in the third charity quiz night which raised over £1,000 for the Norfolk children's bereavement charity; Nelson's Journey. The event was held at the Diplomat Social Club on the old RAF Coltishall base.

The 123 players made up 21 teams. Two of the teams comprised of Kim and Andrew Yeaman's loyal supporting friends, but the rest of the teams comprised of all HMP Bure prison staff.

Kim is reported to have said:
"It was a great atmosphere as we all tend to be very competitive. For the latest quiz night we wanted to support a local children's charity, and a colleague at HMP Bure suggested Nelson's Journey. We felt they were ideal."
CONTACTS
Establishment : HMP Bure
Address : Jaguar Drive, Scottow, Norwich
Norfolk, NR10 5GB, United Kingdom

Telephone : 01603 326 000
Fax : 01603 326 001
THE UNOFFICIAL PRISON DIARIES CHAPTERS 1,2 & 3
A series of publications using official records, contemporaneous notes, prison applications, and forensic documents that were not available for the trial, but have since been published as a result of a compilation of advanced clinical trials conducted outside the United Kingdom (where the UK does not support such research). These unofficial volumes are not for publication in the UK, until the appeals of the subject have been finally disposed of.
No man in the street is safe until the right to a fair trial is restored in England. Any female accusing a male is given the benefit of the doubt - without any positive evidence to support an accusation: thus true or false the man is convicted. Juries do not realise what is going on - or what the statistics are for false accusation.
Before 2003 a man accused of sex crime was innocent until proven guilty - after 2003 he is guilty until proved innocent - thus breaching Article 6 of the European Convention of Human Rights. yet there is no increase in the Legal Aid budget to compensate where the burden of proof is reversed.
CONTRACEPTIVES - Think on this: young girls are given contraception at the age of 13 by their doctors, but consensual sex is not legal under the age of 16, thus the state is condoning (condom-ing) under age sex. The right arm does not know what the left arm is doing. Silly old UK! Do they prosecute both offenders using these contraceptives? No. They keep giving them more contraceptives. Is that the right message to be sending people? They'll grow up to become MPs that fiddle their expenses.
ALCOHOL - A woman who has had a few drinks is (according to the law) incapable of consenting to sex. Yet most women going out drink more than a few drinks and frequently have sex immediately after the night out - so the bloke is raping the woman involuntarily. It is involuntary because the woman has agreed to sex, then later can turn around and claim compensation quite legally for the sex that she was incapable of consenting to. Woman thus have men over a barrel - to be able to blackmail them. It's 'Equality' gone mad. In fact the law as it stands discriminates against men - so breaching Article 14. How do you suppose it got this way? Could it be all the female lobbyists doing sexual favours for male Ministers. Damn right!
In the case above the accused's barrister failed to challenge the so-called scientific evidence produced at trial. He should have. It was junk science. You'll have to wait for the subjects appeals in the ECHR to conclude before this book is published. Unfortunately, European appeals take 4 years on average, from date of lodge, and before that you have to exhaust any domestic remedy, which in this case took 5 years, to February of 2013. The rules under which the CCRC operate are not Article 6 compliant. What this means is that even if they agree the accused did not get a fair trial, they will still refuse to refer a case to the Court of Appeal. These are their instructions from the Government, to hide wrongful convictions - which is noble cause corruption. Thus, the UK Government, as with so many of its Members, is corrupt. The Expenses scandals is just the tip of the iceberg.
WHO WE WERE FIGHTING AGAINST FROM 1939 TO 1945
Adolf Hitler

German Chancellor

Herman Goring

Reichsmarschall

Heinrich Himmler

Reichsführer

Joseph Goebbels

Reich Minister

Philipp Bouhler SS

NSDAP Aktion T4

Dr Josef Mengele

Physician Auschwitz

Martin Borman

Schutzstaffel

Adolph Eichmann

Holocaust Architect

Rudolf Hess

Commandant

Erwin Rommel

The Desert Fox

Karl Donitz

Kriegsmarine

Albert Speer

Nazi Architect
WEALDEN'S OFFICERS FROM 1983 TO 2018
Ian Kay

Assist. Dist. Plan.

Charles Lant

Chief Executive

Victorio Scarpa

Solicitor

Timothy Dowsett

Dist. Secretary

Christine Nuttall

Solicitor

David Phillips

Planning

Daniel Goodwin

Chief Executive

J Douglas Moss

Policy

Kelvin Williams

Dist. Planning

Trevor Scott

Solicitor

David Whibley

Enforcement

Christine Arnold

Planning

Chris Bending

Dist. Planning

Beverley Boakes

Legal Secretary

Patrick Coffey

Planning

Julian Black

Planning

Ashley Brown

Dist. Planning

Derek Holness

Former CEO
BUCHENWALD (MENTAL TORTURE) HISTORICAL REFERENCE
Buchenwald concentration camp (German: Konzentrationslager (KZ) Buchenwald, IPA: literally, in English: beech forest) was a German Nazi concentration camp established on the Ettersberg (Etter Mountain) near Weimar, Germany, in July 1937, one of the first and the largest of the concentration camps on German soil, following Dachau's opening just over four years earlier.

Prisoners from all over Europe and the Soviet Union - Jews, non-Jewish Poles and Slovenes, the mentally ill and physically-disabled from birth defects, religious and political prisoners, Roma and Sinti, Freemasons, Jehovah's Witnesses, criminals, homosexuals, and prisoners of war — worked primarily as forced labor in local armaments factories.
HIGH DEATH RATE
Although Buchenwald was technically not an extermination camp, it was the site of an extraordinary number of deaths.

A primary cause of death was illness due to harsh camp conditions, with starvation—and its consequent illnesses—prevalent. Malnourished and suffering from disease, many were literally "worked to death" under the Vernichtung durch Arbeit policy (extermination through labor), as inmates only had the choice between slave labor or inevitable execution. Many inmates died as a result of human experimentation or fell victim to arbitrary acts perpetrated by the SS guards. Other prisoners were simply murdered, primarily by shooting and hanging.

Walter Gerhard Martin Sommer was an SS Hauptscharführer (master sergeant) who served as a guard at the concentration camps of Dachau and Buchenwald. Known as the "Hangman of Buchenwald", he was considered a depraved sadist who reportedly ordered Otto Neururer and Mathias Spannlang, two Austrian priests, to be crucified upside-down. Sommer was especially infamous for hanging prisoners from trees with their wrists behind their backs in the "singing forest", so named because of the screams which emanated from this wooded area.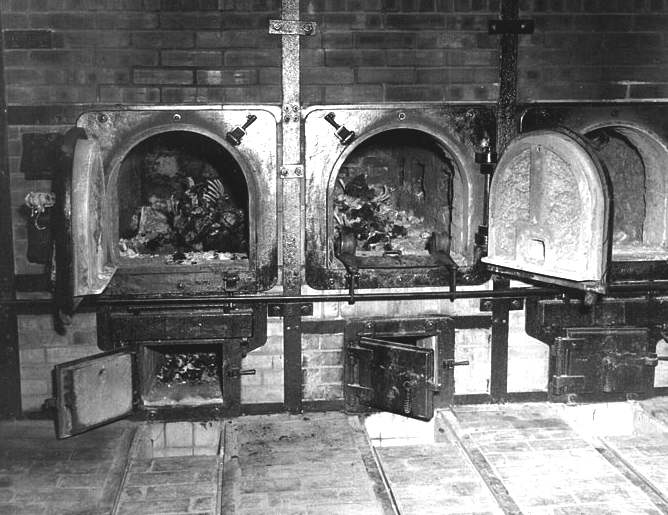 HUMAN EXPERIMENTS

The camp was also a site of large-scale trials for vaccines against epidemic typhus in 1942 and 1943. In all 729 inmates were used as test subjects, of whom 154 died. Other "experimentation" occurred at Buchenwald on a smaller scale. One such experiment aimed at determining the precise fatal dose of a poison of the alkaloid group; according to the testimony of one doctor, four Russian POWs were administered the poison, and when it proved not to be fatal they were "strangled in the crematorium" and subsequently "dissected". Among various other experiments was one which, in order to test the effectiveness of a balm for wounds from incendiary bombs, involved inflicting "very severe" phosphorus burns on inmates. When challenged at trial over the nature of this testing, and particularly over the fact that the testing was designed in some cases to cause death and only to measure the time which elapsed until death was caused, one Nazi doctor's defence was that, although a doctor, he was a "legally appointed executioner".

The local German people insisted that responsibility for the treatment of the inmates fell to the Gestapo and the SS. Even at the end of the war, this attitude was very difficult to counter. On one occasion, after the camp had been liberated, an American officer showed a nurse some photographs showing conditions in the camp. Her initial reaction was one of shock, which soon changed when she realized the identity of most of the prisoners. She said: "but it's only the Jews".
From 1945 to 1950, the camp was used by the Soviet occupation authorities as an internment camp, known as NKVD special camp number 2.

Today the remains of Buchenwald serves as a memorial and permanent exhibition and museum.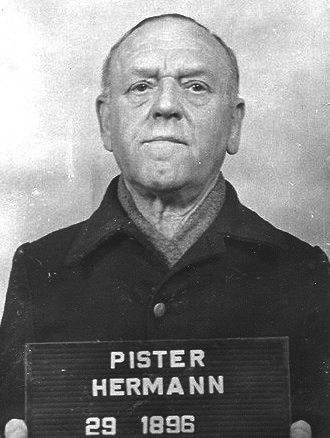 SUSSEX POLICE A - Z OF OFFICER INVESTIGATIONS
LINKS
http://theprisonersdiaries.blogspot.co.uk/
http://www.vice.com/en_uk/read/are-britains-prisons-turning-into-factories
http://en.wikipedia.org/wiki/Buchenwald_concentration_camp
http://www.bobbysandstrust.com/
http://www.dailymail.co.uk/femail/article-2039225/TLC-Prison-Diaries-Inside-mind-Emilia-Carr-death-row.html
http://www.dailymail.co.uk/home/Norways-controversial-cushy-prison-experiment-catch-UK.html
http://news.bbc.co.uk/1/hi/uk/2301717.stm
http://news.bbc.co.uk/1/hi/uk_politics/2305603.stm
http://www.eveningnews24.co.uk/inspectors_verdict_on_conditions_for_sex_offenders_at_hmp_bure_in_norfolk
http://www.eveningnews24.co.uk/news/hmp_bure_a_year_on_1_729085
http://www.eveningnews24.co.uk/news/hmp_bure_a_year_on_1_729085
http://www.thelawpages.com/prison-information/Bure-163.html
http://www.thelawpages.com/prison-information/Bure-163.html
http://www.cmya.co.uk/Finalist/534
http://www.cmya.co.uk/Finalist/534
http://www.aviationmemorials.co.uk/coltishall-hmp-bure.html
http://www.aviationmemorials.co.uk/coltishall-hmp-bure.html
http://www.nelsonsjourney.org.uk
http://en.wikipedia.org/wiki/Buchenwald_concentration_camp
http://www.coltishall.org.uk/