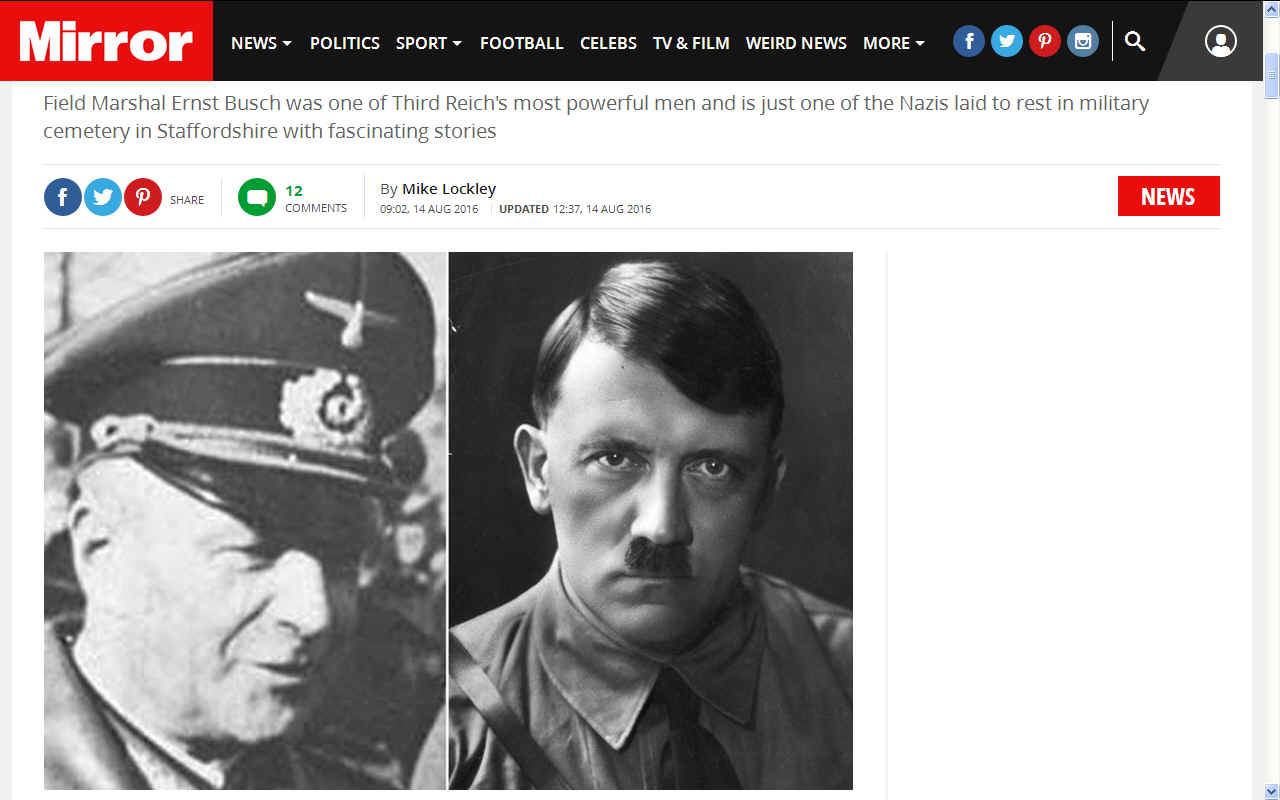 Some say that Council civil servants are only one step removed from Nazi Gestapo officers, where some of them appear to think exactly like the brown shirts of yesteryear that led to World War Two. The planning system is particularly prone to breeding workers who develop a power complex and seem to take delight in what the ordinary man in the street would term sadistic practices. Some become obsessive in their quest to ruin targeted citizens and stoop to all manner of underhand tricks to imprison planning activists, including perjury and falsifying evidence and lying on oath to the Secretary of State's Inspectors.
It might have been that with so many civil servants thinking like Nazi officers that the United Kingdom might have taken to Nazism like a duck to water. Indeed, the present plutocratic society is not that far from removed where affordable housing is a dirty word in planning departments up and down the land, and other council officers spend more time on spying on the British public than the police, in a new police state where the brown shirts are those meek council officers, doing their best to hide their urge to wear black boots and peaked hats and strut around using the goose-step that made watching German military parades of yesteryear so amusing.
BRITISH CAPITALISM

Another major theme was the difference between British "plutocracy" and Nazi Germany. German newspapers and newsreels often pictured photos and footage of British unemployed and slums together with unfavorable commentary about the differences in living standards of the working class of Nazi Germany vs that of the working class living under British "plutocracy". Germany was represented as an ideal collectivist Volksgemeinschaft (People's Community) which put the economic "common interest before the individual interest", which was contrasted with the supposed savage Manchestertum (Manchester capitalism) and individualist society of Britain where it was alleged that the rich had it all while the poor were left to starve. So successful were the anti-capitalist attacks on Britain that reports to Social Democratic émigré Sopade from within Germany reported that the Nazis had made major gains with those German workers who had voted SPD and KPD during the Weimar Republic.
German propaganda asserted that the Second World War had been started by Britain to prevent Germany's social revolution from inspiring its own people to discontent. The British declaration of war on Germany in 1939 was represented as an attempt to put an end to German Nazism, which maintained a generous modern welfare state that cared for the most poorest Germans lest British workers living under Manchesterchtum started to demand the same sort of welfare state for themselves.
After the British withdrawal from Greece in 1941, the Parole der Woche's weekly wall newspaper showed a World War I British soldier stating that sandbags were not needed, since they had the French soldiers; this time, the paper jeered, the plutocrats had to fight themselves and could not hire others to do so.

The Beveridge Report of 1943 was attacked as a fraud, being worse than what the Germans had achieved even in the nineteenth century and never to be permitted in plutocratic England. The way the plan was to be put off until war was derided, though Goebbels tried to suppress it because Nazi Germany was also deferring social reform until after the war. A Das Reich cartoon depicted the upper classes as being forced to it.

Simultaneously, propaganda presented them as tools of the Communists. A German parody stamp, of one depicting King George and Queen Elizabeth, replaced the queen with Stalin and added a hammer and sickle, and stars of David. The Parole der Woche's weekly wall newspaper declared that the United States and Britain had agreed to let Stalin take Europe. Using propaganda to present the Jews as being behind both helped juggle the issues of opposing "plutocracy" and Communism at once.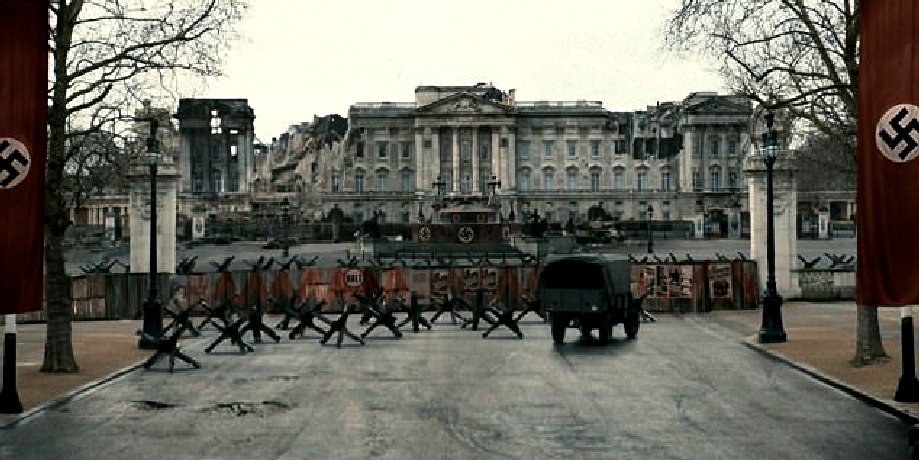 ALLEGATIONS OF WAR CRIMES
Special editions of Illustrierter Beobachter denounced Britain and France for starting the war. Claims were made both that France and Britain had started the war, wanting to make it a blockade rather than one that would actually hurt them, and also that they had actually invaded Belgium and the Netherlands, forcing the Germans to forestall them, a discrepancy that did not attract much attention. A cigarette book announced German determination to face down "the war England has forced upon us." Their intent was to prevent the social revolution in Germany from inspiring discontent with the plutocracy in Britain. As France was falling, Goebbels wrote in Das Reich of the "missed opportunities" that Britain and France had for peace.

Another common motif was to accuse Britain of attacking in a barbarous manner. Articles on British bombing raids accused them of targeting civilians. After the bombing raid on Cologne, a pamphlet claimed that, in contrast, the Germans did not target civilians. Goebbels took advantage of a 1943 memorial service for the victims of bombing raids to proclaim Allied guilt and German innocence. Despite the encouragement it might give the enemy and that it did not inspire calm, propaganda shifted from playing down raids to playing them up, to inspire hatred of the enemy, and sympathy with neutrals.

Goebbels also warned the German people that, having lied about German atrocities in World War I, Britain would obviously lie again in this war. This theme was continually repeated in warnings against enemy propaganda.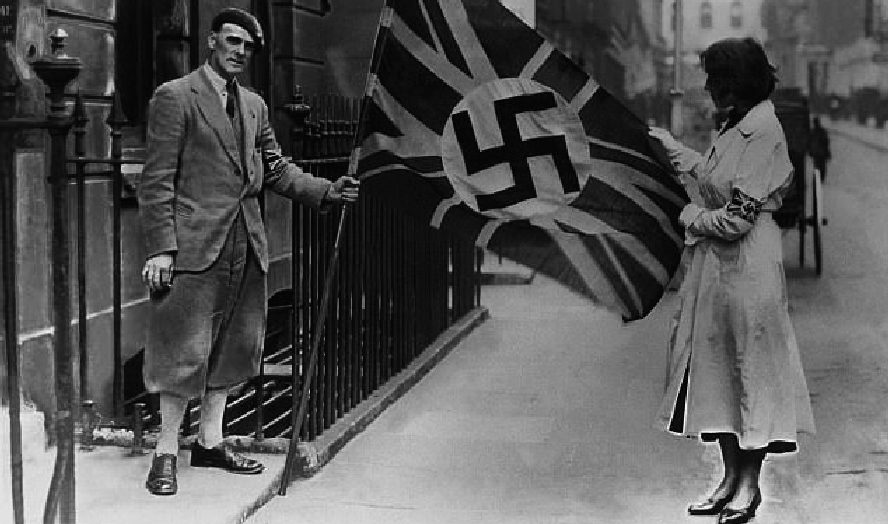 BRITISH IMPERIAL HUMAN RIGHTS ATROCITIES
One of the major themes of the anti-British propaganda campaign launched in late 1938 was alleged British human rights abuses, firstly in India, and also when dealing with the Arab uprising in the Palestine Mandate. These were used to illustrate the "hypocrisy" of British criticism of Germany's treatment of its Jewish minority. A postcard dropped over Egypt showed a British soldier with Arabs dangling from his bayonet. The Parole der Woche's weekly wall newspaper jeered at Roosevelt's description of the British as defenders of freedom, showing the torture of Indians and describing other atrocities. A cigarette book recounted various colonial atrocities.

In such films as Der Fuchs von Glenarvon and My life for Ireland, they are depicted as brutal oppressors of the Irish. (My Life for Ireland, indeed, inspired fears among Germans of inciting Poles to rebellion.) The "Scottish transmitter" spread such propaganda to Scotland and Ireland, about English atrocities in those countries, and the use of Scottish and Irish armies to fight England's battles.

Ohm Krüger depicted them as oppressing the Boers. This film depicted the British as seeking gold, symbolic of barreness and evil, in contrast to the Boers who raised crops and animals, reinforced by showing the British as prurient, and having the hero's son be brought to obey Kruger only after his wife has been raped. Whereas Queen Victoria is presented as a harridan addicted to whiskey, Kruger is presented as an inspiring leader.
The Nazi who was to be Britain's ruler if Germany invaded during World War 2 - buried in a grave near Cannock

This is the grave of the Nazi who would have ruled Britain if Germany invaded during World War 2.

Field Marshal Ernst Busch is now buried in a military cemetery, hidden in the heart of Staffordshire.

Among the 5,000 graves, his is a grey slab, so bland, so devoid of ornate decoration it belies the importance of the individual buried in the soil below.

The only words on the headstone at the German War Cemetery on Cannock Chase are: "Ernst Busch, Gen: Feld M. 6.7.85 to 17.7.45".

Those words hide the true significance of Grave 112. Quite simply, Field Marshal Ernst Busch was one of Third Reich's most powerful individuals, a man held in such high regard by Hitler that he was to be Britain's ruler – Reichsprotektor – should an invasion take place.

Busch, described as "a Nazi to his bootstraps and a devout follower of Hitler", died of a heart attack at Aldershot prison camp on July 17, 1945. Had he survived, Busch would've been tried for war crimes at Nuremberg.

Busch, recipient of the Third Reich's greatest honours the Knights Cross and Iron Cross, earned his spurs – and his lofty status as Field Marshal – on the Eastern Front. On September 8, 1941, his 16th Army took Demyansk before becoming locked in the siege of Leningrad.

As reported by the Birmingham Mail, Busch fell out of favour following the Nazi's humiliation by the Red Army – he lost 300,000 men in battles at Vitebsk and Minsk.

Operation Barbarossa both made and destroyed his reputation. The Allies accused him of ordering the execution of thousands of Russian civilians, while Hitler blamed him for Germany's failures in Russia.

The Fuhrer sacked him in July 1944, after Army Group Centre were destroyed in the Soviet summer offensive. But he was re-instated in March the following year and tasked with staving-off the Allied advance into Germany.

Busch handed himself in to Montgomery and his final act as a serving soldier was to sign the surrender on May 4, 1945. He was the last German general to surrender.

Broken and humiliated, he died in a PoW camp just two months later, aged 60. He was placed in an unmarked grave, exhumed many years later and reburied on Cannock Chase.

Busch is not the only Nazi VIP laid to rest on Cannock Chase. There is also a headstone to SS General Maximilian von Herff, who ran the personal office of evil Heinrich Himmlerfrom which orders were issued for the running of the concentration camps and gas ovens, co-ordinating the murder of millions.

He infamously supervised the suppression of the Warsaw Ghetto Uprising between May 14 and 15, 1943. Von Herff was captured by British forces in 1945 and held at Grizedale Hall PoW camp. He died of a stroke at nearby Conishead Priory Hospital.

Busch and von Herff may be the biggest names at the German War Cemetery, but there are plenty of lesser known Nazis laid to rest with fascinating stories.

Men such as Wolfgang Rosterg, who, with jam-jar thick pebbled glasses, looked anything but a member of the master race.

Rosterg is believed to be the only German trooper in the graveyard who was murdered by his own side.

He was from wealthy stock – his father was manager at IG Farben, the company that produced Zyklon B gas – and spoke fluent English, learned during many childhood holidays in this country.

Not surprisingly, the strict army regime was not to Rosterg's liking and in 1944 he deserted in France.

From the start of his time at Devizes PoW camp, Rosterg very publicly distanced himself from National Socialism.

He marked his card by asking for a copy of the "Largerpost", a PoW newspaper seen by prisoners as Allied propaganda, and loudly criticised German operations in the Ardennes, particularly the massacre of American troops at Malmedy.

Hated by his incarcerated colleagues who dubbed him a turncoat, Rosterg was blamed when an escape plan by Devizes' prisoners was foiled.

Nazis believed Rosterg had tipped off the guards, though it seems he was blameless. The real grass was a fellow prisoner named Goeckel, who made sure the finger of suspicion fell on an individual already treated like a leper.

Rosterg's life was now in danger and the British knew it and he was transferred, for his own safety, to Camp 21 at Comrie in the southern Highlands of Scotland, a prison that contained fanatical members of the SS. Unfortunately, Rosterg was transferred with five other Germans from Devizes, ensuring his reputation as a spy went with him.

In reality, Rosterg was much too loud a critic of the Third Reich to be working for British Intelligence. There was nothing remotely covert about his feelings for the Nazis.

And it was that indiscretion that sealed his fate.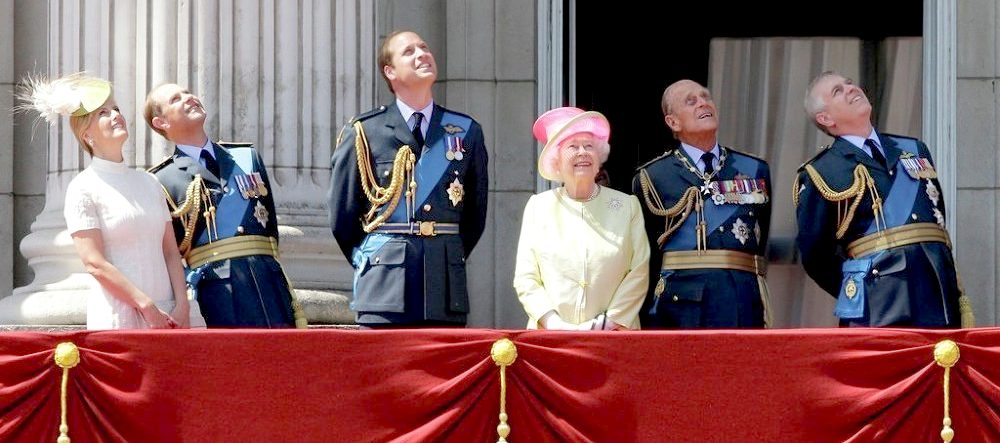 In hindsight, those guarding the "traitor" should have realised he was in mortal danger and transferred him.

News that Rosterg was to give a speech on the futility of escape attempts was the final straw for diehard SS inmates, some of whom had taken part in the execution of 92 soldiers from the Royal Warwickshire Regiment at Wormhout in 1940.

At a kangaroo court, Rosterg was interrogated and beaten with fists and weapons. With the SS mob howling, a soldier called Goltz grabbed a poker from the fire and repeatedly struck the bloodied prisoner over the head.

The compound leader, Oberfeldwebel Pirau, was called by hut leader Steffan and immediately demanded the noose around Rosterg's neck be removed. But the lynch-mob were now caught-up in bloodlust and the ringleader, Pallme Koenig, made it crystal clear those who tried to intervene would face similar savagery.

Rosterg was beaten to death and his body strung-up, like an animal carcass, from waterpipes in the toilet of B Compound. The corpse was discovered by Polish guards at 6.30am on December 23, 1944.

The Poles, mindful of the atrocities meted out by Hitler's henchmen on their own people, hated the German prisoners. In turn, Comrie's inmates hated the Polish guards for the treatment they doled out.

On one occasion, Polish guards deliberately fed them rotten liver, then refused to allow the poisoned PoWs access to a toilet. The one bucket in the hut proved wholly inadequate.

When they discovered the bloody pulp that was Rosterg, the guards called a British major in the Royal Army Medical Corps who attempted artificial respiration, but it was far too late.

Despite the SS code of silence, witnesses, appalled by what had happened, stepped forward to give evidence. In all, 12 Germans were accused of Rosterg's murder and eight faced trial in July, 1945. Five – Koenig, Zuhlsdorff, Goltz, Mertens and Bruling – were hanged and buried in unconsecrated ground at Pentonville Prison.

Students to attend service of 'remembrance and reconciliation'

In October, students from England and Germany will gather at the German War Cemetery for a service of "remembrance and reconciliation". They have been invited by local historians Lee Dent and Richard Pursehouse of the Wolverhampton branch of the Western Front Association and Chase Project military research group.

Students from the High Arcal School, in Sedgley, and its German partner school, the Academy of English in Oldenburg, Germany, will come together at the service on Sunday, October 9, 10.45am start.

The Academy of English have been helping the Chase Project by translating documents and have been kept updated over plans to excavate the Great War PoW camp at Brocton on Cannock Chase.

Organised by the school partnership in association with the Royal British Legion Wolverhampton Central Branch, the service is the third of its kind, bringing together German and British schoolchildren in an act of remembrance and reconciliation between the two countries. Other schools will attend.

This year the service coincides with the centenary of the zeppelin balloon attacks on Potters Bar, near London, in October 1916, which saw a number of civilians killed and the deaths of the German air crews.

The Cannock Chase cemetery is the final resting place for the balloon crews.

Dr John Goodyear, the Midlands-born director of studies of the Academy of English in Germany and principle organiser of the services, said: "Air warfare is a lesser known aspect of the Great War and this service aims to explain to the young people from both Germany and Britain those personal stories of the crews in the air and those civilians who were affected on the ground."
WHO WE WERE FIGHTING AGAINST FROM 1939 TO 1945
WEALDEN'S OFFICERS FROM 1983 TO 2018
Abbott Trevor - Alcock Charmain - Ditto - Arnold Chris (Christine) - Barakchizadeh Lesley - Paul Barker - Bending Christopher
Black Julian - Boakes Beverley - Bradshaw Clifford - Brigginshaw Marina - Brown Ashley - Coffey Patrick - Douglas Sheelagh
Dowsett Timothy - Flemming Mike - Forder Ralph - Garrett Martyn - Goodwin Daniel - Henham J - Holness Derek
Hoy Thomas - Johnson Geoff - Kavanagh Geoff - Kay Ian - Kay I. M. - Barbara Kingsford - Lant Charles - Mercer Richard
Mileman Niall - Moon Craig - Moss Douglas, J. - Nuttall Christine - Pettigrew Rex - Phillips David - Scarpa Victorio - Scott Trevor
Kevin Stewart - Wakeford Michael. - Whibley David - White, George - Williams Kelvin - Wilson Kenneth - White Steve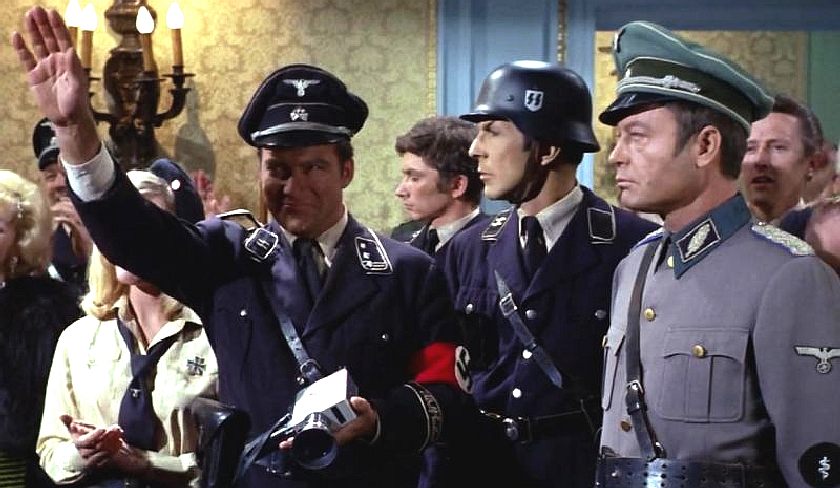 LINKS & REFERENCE
http://www.dailymail.co.uk/news/article-5376097/Documentary-reveals-Hitlers-plans-Nazi-Britain.html
https://www.mirror.co.uk/news/uk-news/nazi-who-britains-ruler-germany-8628504
https://en.wikipedia.org/wiki/Nazi_propaganda_and_the_United_Kingdom
https://www.birminghammail.co.uk/news/midlands-news/council-binmen-like-gestapo-former-7061110
http://www.dailymail.co.uk/news/article-1365235/Chelmsford-Council-rubbish-gestapo-fine-nurse-75-black-bag-wheelie-bin.html
EUROPEAN CONVENTION OF HUMAN RIGHTS