Adopted and proclaimed by General Assembly resolution 217 A (III) of 10 December 1948
Article 11.
(1) Everyone charged with a penal offence has the right to be presumed innocent until proved guilty according to law in a public trial at which he has had all the guarantees necessary for his defence.

(2) No one shall be held guilty of any penal offence on account of any act or omission which did not constitute a penal offence, under national or international law, at the time when it was committed. Nor shall a heavier penalty be imposed than the one that was applicable at the time the penal offence was committed.
UK CASE IN POINT UNDER REVIEW
In the case of Nelson Kruschandl Vs the United Kingdom (Sussex Police and Wealden District Council) he with a series of alleged sexual offences in 2006 under the Sexual Offences Act 2003. A trial took place in February of 2008.
The Sexual Offences Act 2003 provides that a person accused of a sexual offence is presumed to be guilty rather than innocent at the outset, contrary to Article 11 of the Universal Declaration of Human Rights.
The 2003 statute was enacted by the British Government under the guidance of David Blunkett, a Member of Parliament and the then Home Secretary. Mr Blunkett's agenda was to increase the number of convictions regarding sexual offences - also to increase sentences to the point where thousands of Indeterminate Public Protection (IPP) prisoners are being detained many times over their tariff. The 2003 Act is truly is an abomination of a legal document that is blind to the consequences of the eugenics approach to bending of the rules of law to, in-effect, massage the convictions statistics to make himself and his Labour Government under Tony Blair more popular to win votes.
David Blunkett (now Lord) must have known that the reversal of the duty imposed on him by Article 11, would have required additional funds for any half decent defence to be mounted, but there was no increase in Legal Aid funding for those accused of sexual charges.
In addition the word went out to Single Judges that only a very few appeals would be allowed with a similar direction to the Criminal Cases Review Commission.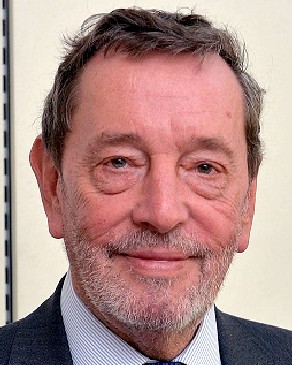 OTHER CASE DEFICIENCIES
Sussex Police failed to secure the crime scene ..... To be continued ....
Article 6
Article 7
Article 8
Article 9
Article 10

Article 11
Article 12
Article 13
Article 14
Article 15

Article 16
Article 17
Article 18
Article 19
Article 20

Article 21
Article 22
Article 23
Article 24
Article 25

Article 26
Article 27
Article 28
Article 29
Article 30

EUROPEAN CONVENTION OF HUMAN RIGHTS

LEAD CASE: DISCRIMINATION & EFFECTIVE REMEDY - In the case of Nelson Kruschandl v Sussex Police and Wealden District Council, The British Governments of the United Kingdom has/have been in violation of several of the above articles since 1982, with another milestone passed in 1987 and a further major obstacle to personal development and potential in 2008 with the employment of the Sexual Offences Act 2003. Since that time Articles 1 and 8 of the UN Universal Declaration have been violated in that in Britain Article 13 of European Convention has been deliberately omitted from the Human Rights Act 1998 - for the express purpose of undermining, holding back and preventing the personal development potential of certain citizens who challenge the present system whereby the ordinary man is a slave to financial institutions, the landed gentry and the councils, courts and reviewers who serve them in a modern Britain with lesser overtly exploitive opportunities than their Empire days.

In furtherance of Her Majesty Queen Elizabeth Windsor's Government' objectives, Legal Aid funding to be able to mount any kind of fully argued trial defence or appeal against wrongful conviction, has been trimmed to the bone - such as to have the appearance of a functional justice system - but that in fact the British justice system is fatally flawed on several counts.