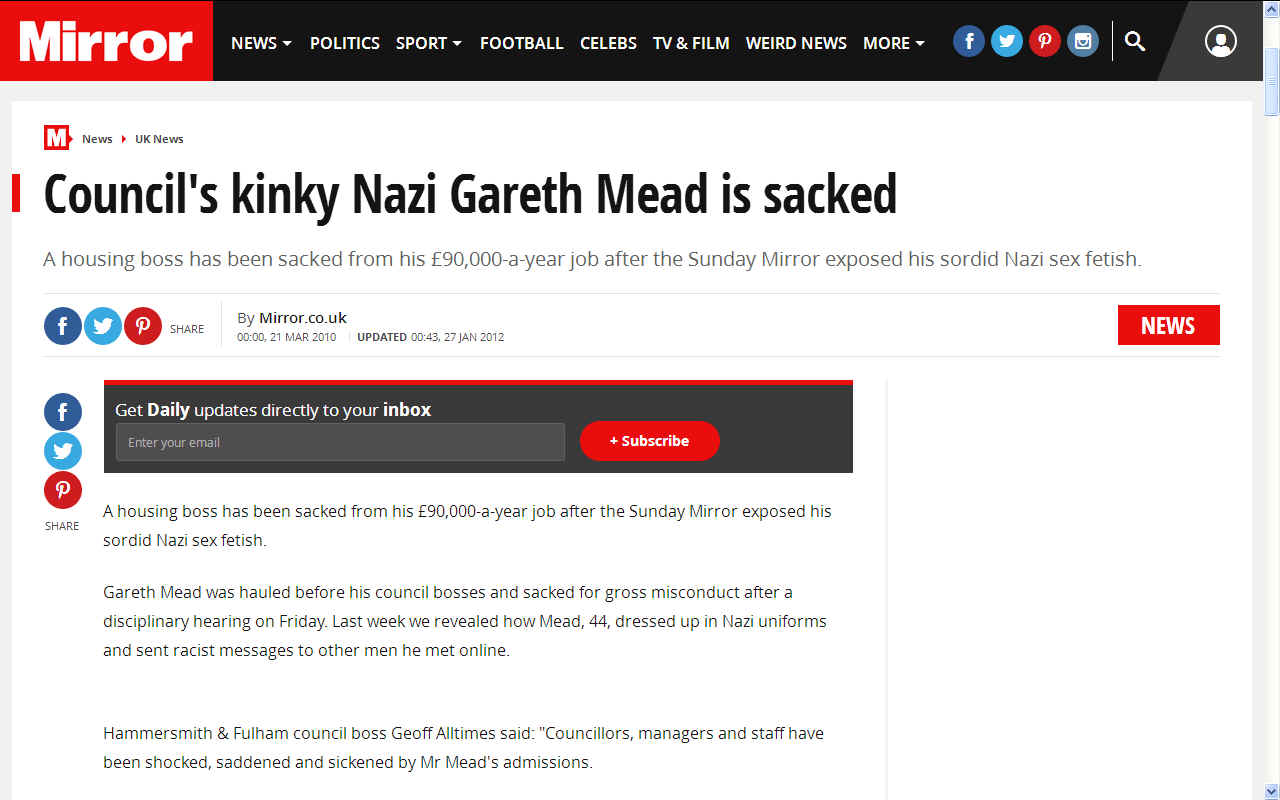 MIRROR 2012 COUNCIL'S KINKY GARETH MEAD SACKED - A housing boss has been sacked from his £90,000-a-year job after the Sunday Mirror exposed his sordid Nazi sex fetish.

Gareth Mead was hauled before his council bosses and sacked for gross misconduct after a disciplinary hearing on Friday. Last week we revealed how Mead, 44, dressed up in Nazi uniforms and sent racist messages to other men he met online.

Hammersmith & Fulham council boss Geoff Alltimes said: "Councillors, managers and staff have been shocked, saddened and sickened by Mr Mead's admissions.

"The council has acted quickly and decisively after the grossly offensive, racist and anti-semitic content."

As assistant director for Housing Options, Mead had been responsible for social housing and homelessness in the London borough, where almost a quarter of the 176,000 residents are from ethnic minorities. But he also engaged in kinky Nazi role-play games, dressing in leather SS uniforms and jackboots, posing in front of a swastika flag and wielding a World War Two-style pistol.

At the same time he sent hate-filled racist and antisemitic texts to others involved in the bizarre fetish.
It might have been that (according to the media) with so many civil servants thinking like Nazi officers that the United Kingdom might have taken to Nazism like a duck to water if Hitler's invasion plans succeeded.
The present plutocratic society is not that far from removed where affordable housing is a dirty word in planning departments up and down the land who are intent on building more of the expensive country houses that add to climate change, for the rich, and where other council officers spend more time spying on their citizens than their local police force.
The new generation of brown shirts seem to be those meek pen pushing council officers who pretend to be helpful while stabbing the uninformed electorate in the back, doing their best to hide their urge to wear black boots and peaked hats and strut around using the goose-step that made watching German military parades so amusing.
The fact is that if you take a look at the way some councils abuse their powers, we are sure that many of you may form a view that there are parallels that are not at all amusing, if it is that you are on the receiving end of a visit from any council's jackbooted enforcement officers, or indeed, the police who are working with the council in question - or these days- even the banks who will join in with the eugenics like schemes to prevent targeted individuals from succeeding and breeding.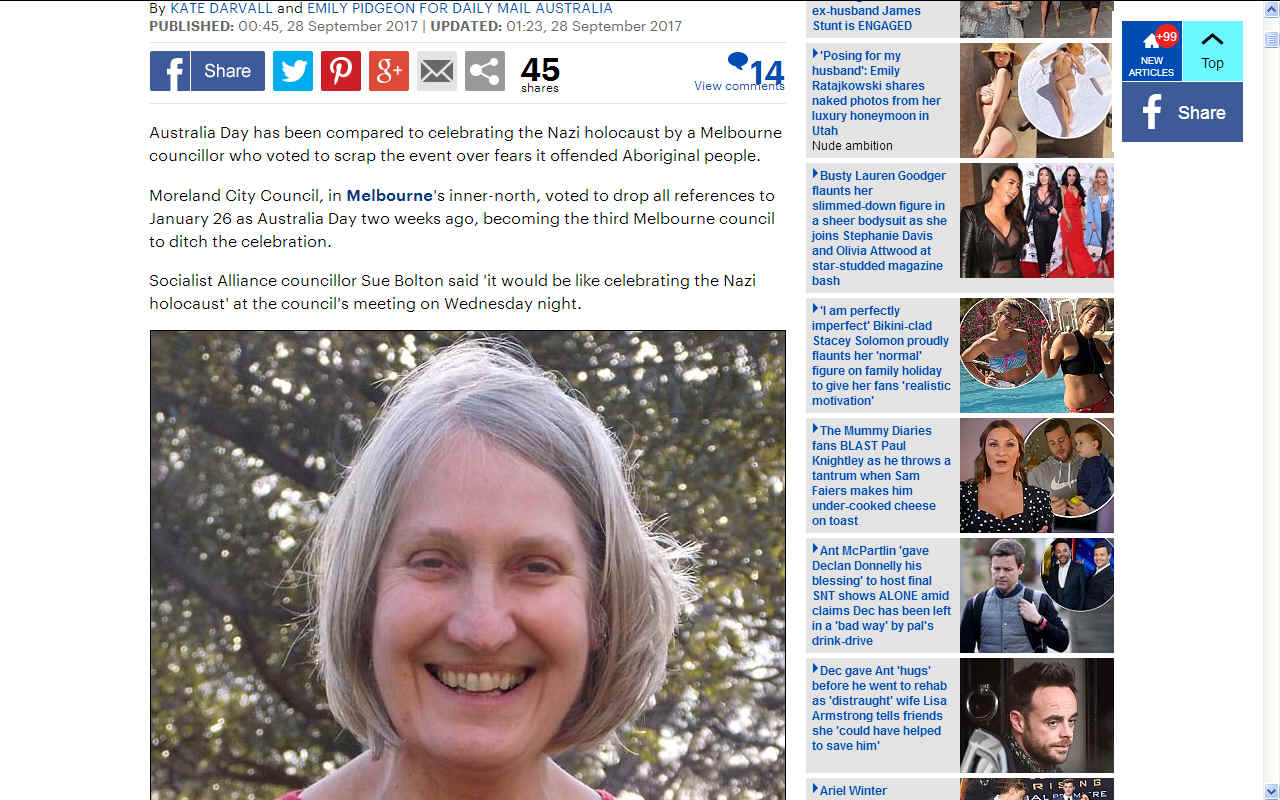 MORELAND CITY COUNCIL - 'It would be like celebrating the Nazi holocaust': Australia Day is compared to Nazi regime as another council vote to scrap celebrations.
JUDENRAT
Judenrat (German: Jewish council) was a widely used administrative agency imposed by Nazi Germany during World War II, predominantly within the ghettos in occupied Europe, and the Jewish ghettos in German-occupied Poland. The Nazi German administration required Jews to form a Judenrat in every community across the occupied territories.

The Judenrat constituted a form of self-enforcing intermediary, used by the Nazi administration to control larger Jewish communities in occupied areas. The Germans also implemented the name Jewish Council of Elders (Jüdischen Ältestenrat or Ältestenrat der Juden) in some ghettos, as in the Łódź Ghetto, and in Theresienstadt or in the Bergen-Belsen concentration camp. While the history of the term Judenrat itself is unclear, Jewish communities themselves had established councils for self-government as far back as the Medieval Era. While the Hebrew term of Kahal (קהל) or Kehillah (קהילה) was used by the Jewish community, German authorities generally tended to use the term Judenräte.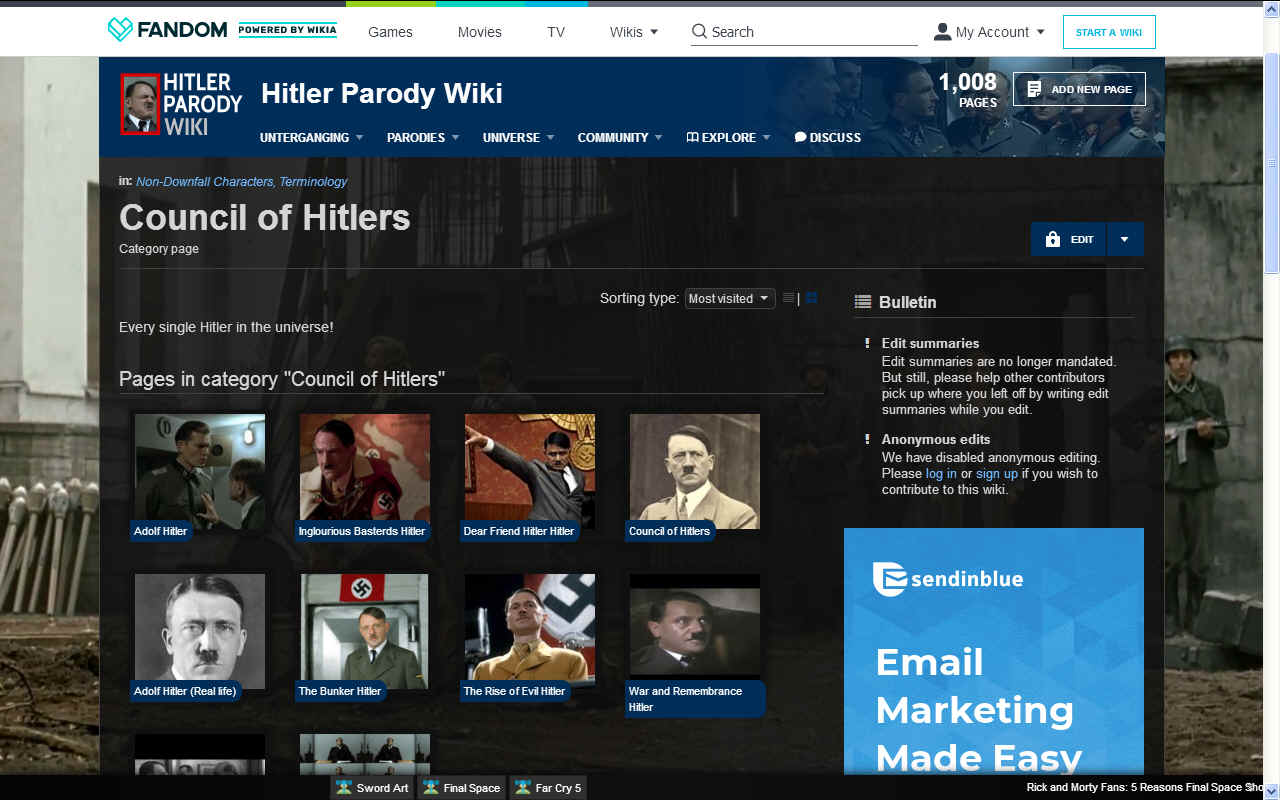 DAILY MAIL AUSTRALIA 28 SEPTEMBER 2017

'It would be like celebrating the Nazi holocaust': Australia Day is compared to Nazi regime as another council vote to scrap celebrations.

Australia Day has been compared to celebrating the Nazi holocaust by a Melbourne councillor who voted to scrap the event over fears it offended Aboriginal people.

Moreland City Council, in Melbourne's inner-north, voted to drop all references to January 26 as Australia Day two weeks ago, becoming the third Melbourne council to ditch the celebration.

Socialist Alliance councillor Sue Bolton said 'it would be like celebrating the Nazi holocaust' at the council's meeting on Wednesday night.

Ms Bolton said hosting ceremonies and events on January 26 was 'grossly insensitive' to Aboriginal people.

Following a decision by the Yarra and Darebin councils to ban Australia Day citizenship ceremonies on January 26, the Federal government stripped them of their right to host them.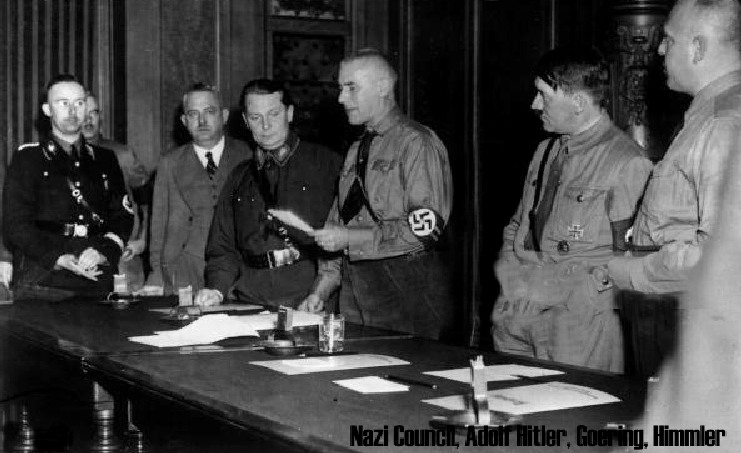 The Federal Government has warned councils across the country not to follow suit.

Assistant Immigration Minister Alex Hawke slammed Moreland City Council following its 'divisive' decision on Wednesday.

He also condemned councillor Bolton for her 'offensive' comparison to the holocaust.

'The Turnbull Government strongly condemns comparisons of Australia Day with the Nazi Holocaust as deeply offensive to all Australians,' Mr Hawke said.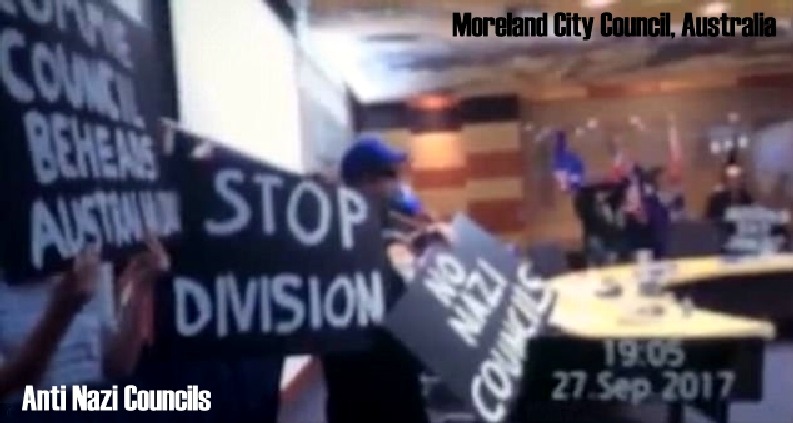 Far right protesters waving inflatable Australia flag hands stormed the Moreland City Council meeting on Wednesday night over the Australia Day date changes.

A handful of people draped in Australian flags waving neo-Nazi signs protested against the council decision to change the date of Australia Day celebrations.

A video posted to Facebook showed sombrero wearing protesters storming the hall.

The protesters carried slogans on black signs reading 'no Nazi councils' and 'stop division'.

Protest organiser Neil Erikson posted the video to Facebook saying they 'hit' the council meeting.

'We just burst in there, they closed down their whole meeting,' Mr Erikson said.

The video received more than 8000 views in the three hours it was online and many people commented in support of the protesters.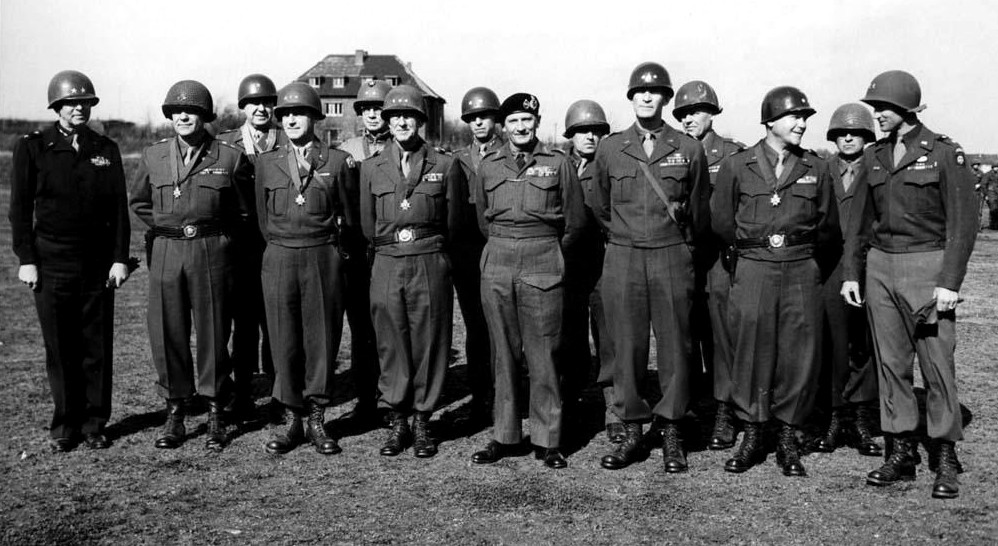 Greens Councillor Natalie Abboud shared that she was 'so proud' of the council and gallery who experienced the protest Wednesday evening and thanked them for their 'bravery and patience'.

'Men in Lycra won't stop us from hearing community submissions to the Draft Local Law tonight,' Ms Abboud wrote on Facebook.

'I hope I never have to see a professor with his hands over his ears again.'

Mr Erikson was no novice to storming council meetings in protest.

The 32-year-old interrupted a Yarra City Council meeting early September, just hours after he was found guilty for his role in staging a mock beheading to protest a Bendigo mosque.

The group of protesters were also opposing Yarra City Council's decision to ban Australia Day.

Daily Mail Australia has contacted Moreland City Council for comment.
COMMENT: 544 third level governments (local councils) Australia-wide. Could someone give a reasonable explanation as to why there is a need for this entity. They are extracting somewhere in the region of $167Bn a year in rates alone from property owners, to fund a lifestyle of their own, that most can only imagine. Past their use by date, should be abolished. A referendum is a must for the future prosperity of this country to be held at the next election for the abolition of s
ame.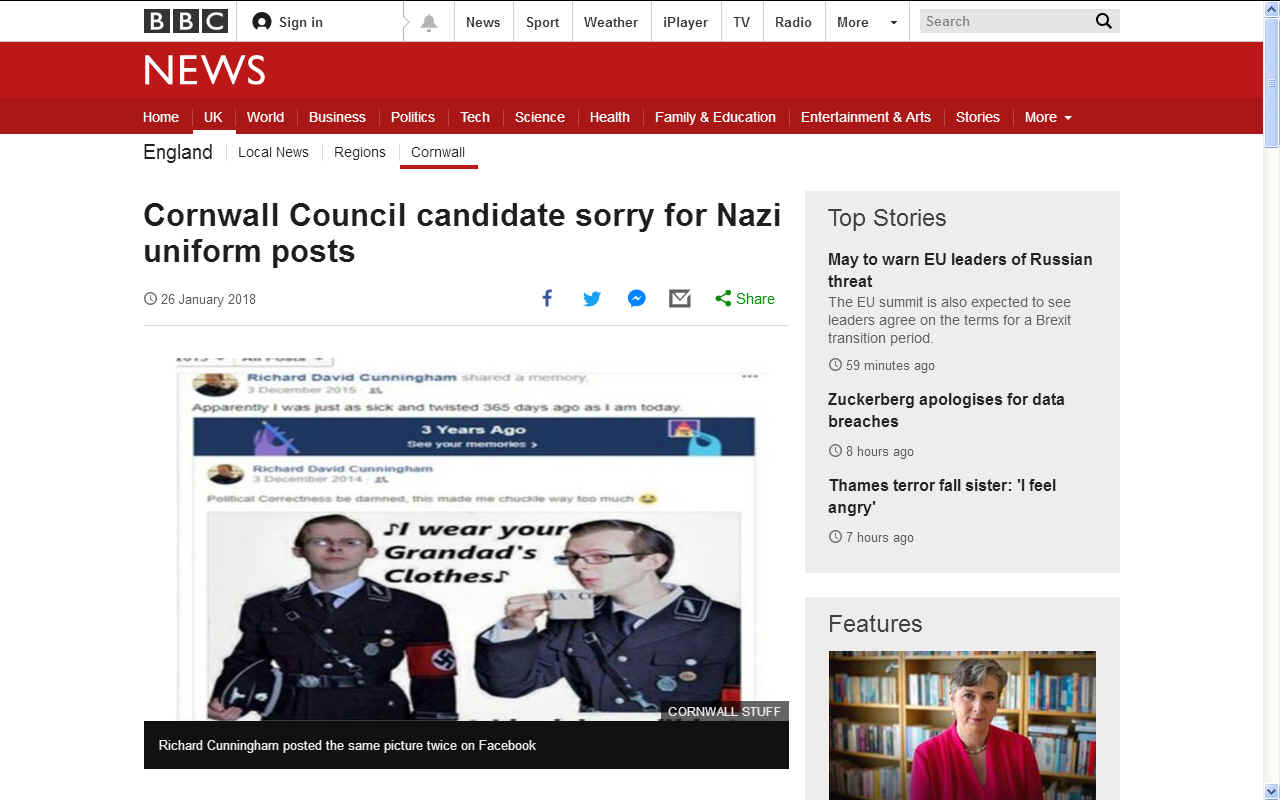 BBC NEWS JANUARY 2018
A Conservative council candidate has apologised for his "totally inappropriate" comments on pictures of Nazi uniforms online.

Richard Cunningham, 21, who is contesting the Falmouth seat, posted the same picture twice on Facebook.

It was first posted in 2014 with the message "Political Correctness be damned, this made me chuckle way too much".

Mr Cunningham said he was now "older and wiser". He is contesting the Cornwall Council seat left vacant by the death of Labour councillor Candy Atherton last year. The election is on 1 February.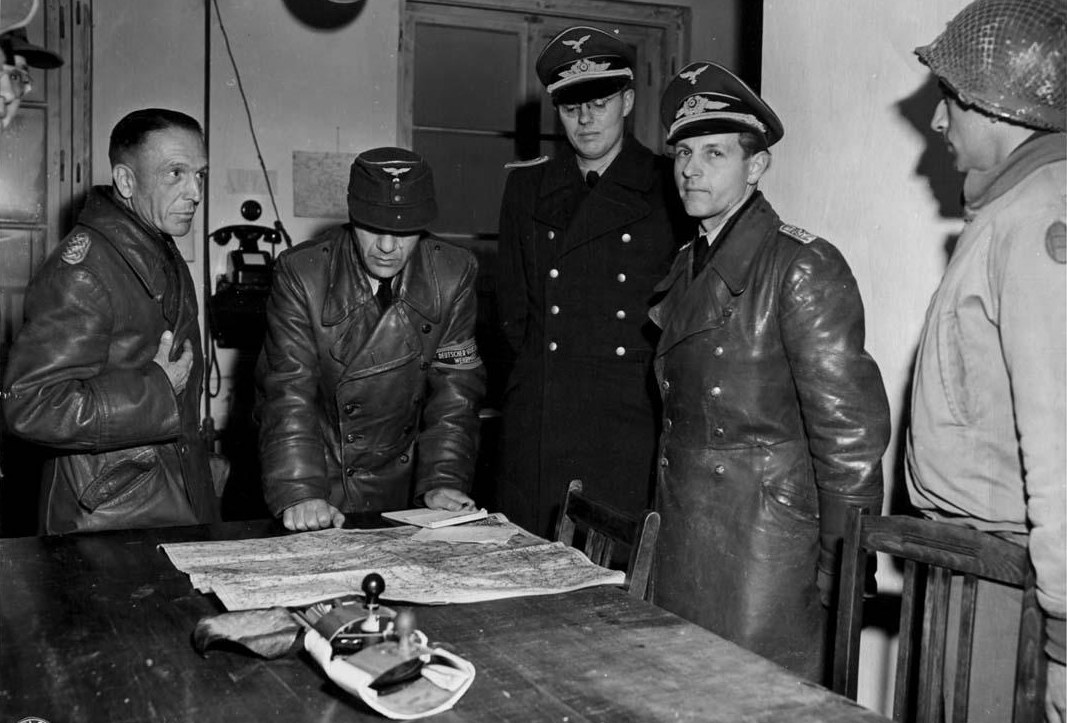 The posts were first reported on the news website Cornish Stuff.

The first post came alongside images of a man in Nazi uniform saying 'I wear your Grandad's clothes'.

In the second post in 2015, Mr Cunningham said: "Apparently I was just as sick and twisted 365 days ago as I am today."

In another post from January 2017, Mr Cunningham replied to a post asking who people's favourite LGBTQ figure is.

Mr Cunningham commented: "Ernst Rohm", referring to Adolf Hitler's ally Ernst Rohm.

The posts have now been removed.

Mr Cunningham said: "I want to apologise for sharing these posts. I was 19 years old at the time but I realise they are totally inappropriate. I'm now older and wiser and am standing for election to serve my community."

No comment was available from Conservative Party headquarters.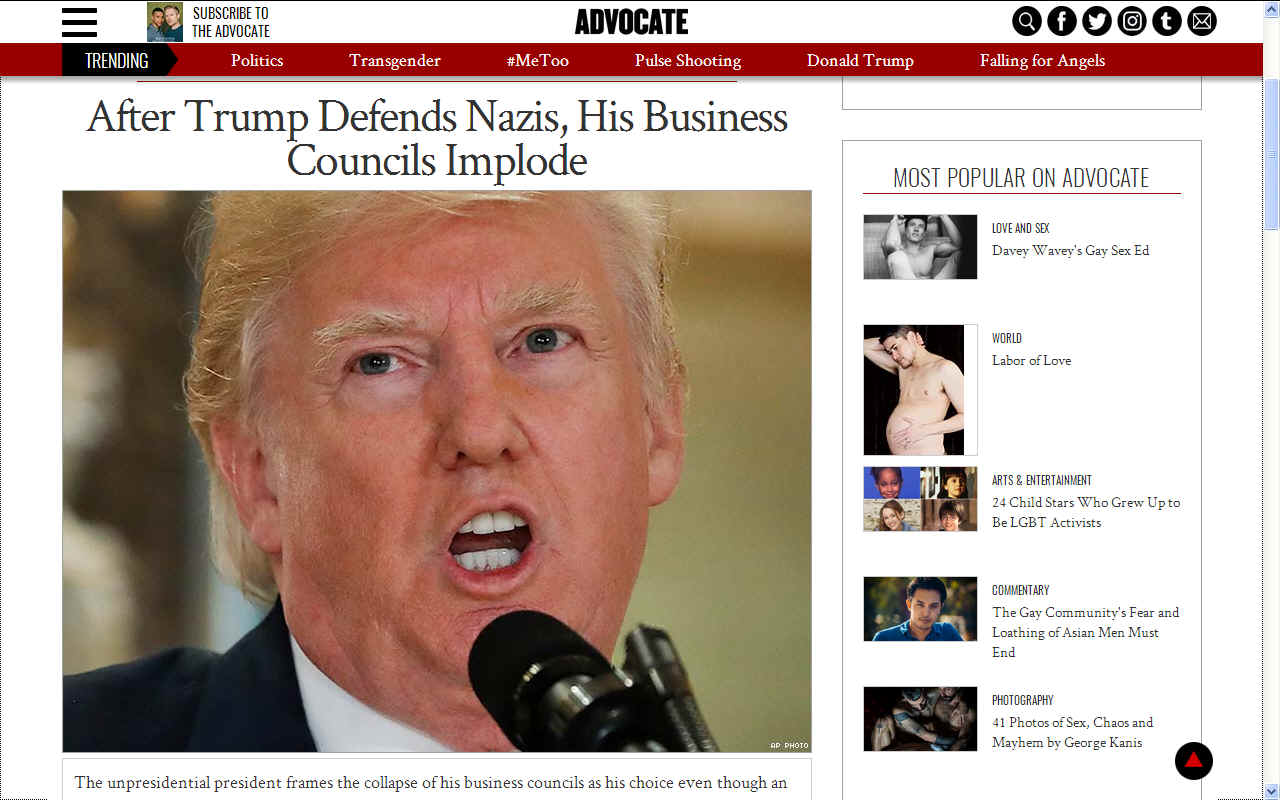 THE ADVOCATE AUGUST 2019 - The unpresidential president frames the collapse of his business councils as his choice even though an exodus of CEOs began with his initial weak response to the Charlottesville tragedy — and it just got worse from there.

The White House's Manufacturing Jobs Initiative and its Strategic and Policy Forum disbanded Wednesday after President Trump partially blamed the "alt-left" for this weekend's violence in Charlottesville, Va., and sympathized with supporters of Confederate monuments.

The business executives who make up the two councils — which are mostly ceremonial but serve as symbolic alliances between the White House and corporate America — began jumping ship after Trump's abysmal behavior over the past few days. Leaders of companies like Merck, Under Armour, Tesla, and Intel left the manufacturing council after Trump's response to Charlottesville on Saturday, when he said there were "many sides" to the issue.

Under intense pressure, Trump on Monday condemned the neo-Nazis and white supremacists who marched on Charlottesville. But he abruptly reversed course on Tuesday, with an epically disastrous press conference that will likely define the rest of his presidency.

A conference call took place between remaining members of the councils Wednesday morning and the decision to disband was made, according to The New York Times. Per usual, Trump lied about what went down and claimed he made the decision to close the councils. Sure, Jan.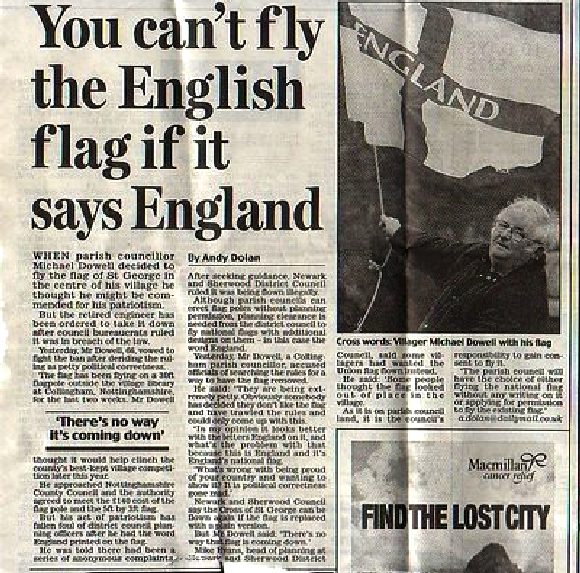 SHERWOOD SHERIFF - A Nazi English Council, Newark and Sherwood District Council has put it's foot knee deep into the slop bucket of Labours anti English sleaze once more.
When Parish Councillor Michael Dowell decided to fly the England flag in the centre of an English Village he thought he would be commended for his patriotism, oh boy he was wrong.

Freakish bureaucrats, most likely all low paid extras from the 70's Hammer House of Horror Films have ruled it….wait for it, A BREACH OF THE LAW, yes Ladies and Gentlemen, the English National Flag flown in an English Village, other than being as normal as Day follows Night, follows Day, or water is wet, the sky is blue, the English National Flag must be the only flag in the World that is illegal in it's OWN COUNTRY.

It is reported that ANONYMOUS COMPLAINTS have been received, by anonymous complaints-read trumped up excuse to try anything they can to stop an English Flag from being publicly displayed.

Of course they got complaints the Council sat down and wrote them themselves. The Councils main bombshell being the word England was an additional design and as such illegal!! And amazingly that an England flag looks out of place in England, so get your head around that one?

http://www.newark-sherwooddc.gov.uk/
THE ROLE OF THE JUDENRATE IN THE HOLOCAUST

Hannah Arendt stated in her 1963 book Eichmann in Jerusalem that without the assistance of the Judenräte, the registration of the Jews, their concentration in ghettos and, later, their active assistance in the Jews' deportation to extermination camps, fewer Jews would have perished because the Germans would have encountered considerable difficulties in drawing up lists of Jews. In occupied Europe, the Nazis entrusted Jewish officials with the task of making such lists of Jews along with information about the property they owned. The Judenräte also directed the Jewish Ghetto Police to assist the Germans in seizing Jews and loading them onto transport trains leaving for concentration camps.

In her book, Arendt wrote that: "To a Jew, this role of the Jewish leaders in the destruction of their own people is undoubtedly the darkest chapter of the whole dark story. [...] In the matter of cooperation, there was no distinction between the highly assimilated Jewish communities of Central and Western Europe and the Yiddish-speaking masses of the East. In Amsterdam as in Warsaw, in Berlin as in Budapest, Jewish officials could be trusted to compile the lists of persons and of their property..."

Arendt's view has been challenged by other historians of the Holocaust, including Isaiah Trunk in his book Judenrat: The Jewish Councils in Eastern Europe Under Nazi Occupation (1972). Summarising Trunk's research, Holocaust scholar Michael Berenbaum has written: "In the final analysis, the Judenräte had no influence on the frightful outcome of the Holocaust; the Nazi extermination machine was alone responsible for the tragedy, and the Jews in the occupied territories, most especially Poland, were far too powerless to prevent it.
WHO WE WERE FIGHTING AGAINST FROM 1939 TO 1945
WEALDEN'S OFFICERS FROM 1983 TO 2018
Abbott Trevor - Alcock Charmain - Ditto - Arnold Chris (Christine) - Barakchizadeh Lesley - Paul Barker - Bending Christopher
Black Julian - Boakes Beverley - Bradshaw Clifford - Brigginshaw Marina - Brown Ashley - Coffey Patrick - Douglas Sheelagh
Dowsett Timothy - Flemming Mike - Forder Ralph - Garrett Martyn - Goodwin Daniel - Henham J - Holness Derek
Hoy Thomas - Johnson Geoff - Kavanagh Geoff - Kay Ian - Kay I. M. - Barbara Kingsford - Lant Charles - Mercer Richard
Mileman Niall - Moon Craig - Moss Douglas, J. - Nuttall Christine - Pettigrew Rex - Phillips David - Scarpa Victorio - Scott Trevor
Kevin Stewart - Wakeford Michael. - Whibley David - White, George - Williams Kelvin - Wilson Kenneth - White Steve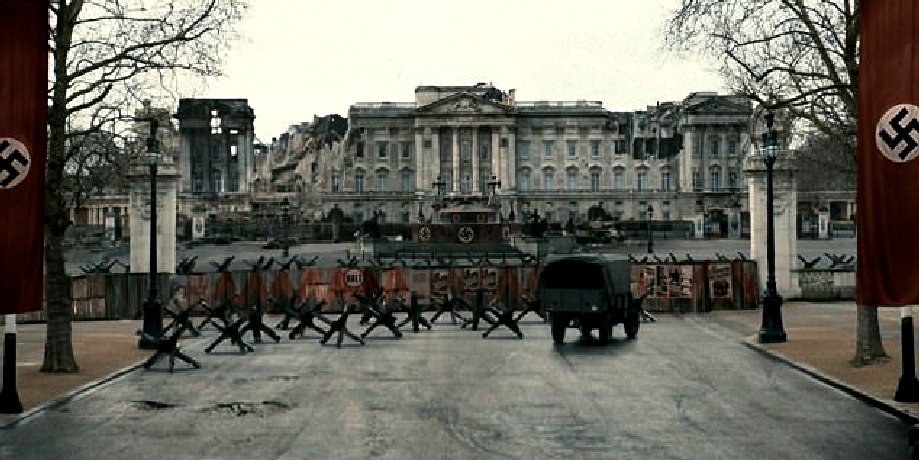 LINKS & REFERENCE
EUROPEAN CONVENTION OF HUMAN RIGHTS
https://www.mirror.co.uk/news/uk-news/councils-kinky-nazi-gareth-mead-209637
https://en.wikipedia.org/wiki/Judenrat
http://www.bbc.co.uk/news/uk-england-cornwall-42833898
https://www.advocate.com/business/2017/8/16/after-trump-defends-nazis-his-business-councils-implode
http://hitlerparody.wikia.com/wiki/Category:Council_of_Hitlers
http://englandthelerf.blogspot.co.uk/2006/03/great-example-of-anti-english-labour.html
http://www.dailymail.co.uk/news/article-4927360/Moreland-Council-compares-Australia-Day-Nazi-Holocause.html
http://www.dailymail.co.uk/news/article-5376097/Documentary-reveals-Hitlers-plans-Nazi-Britain.html
https://www.mirror.co.uk/news/uk-news/nazi-who-britains-ruler-germany-8628504
https://en.wikipedia.org/wiki/Nazi_propaganda_and_the_United_Kingdom
https://www.birminghammail.co.uk/news/midlands-news/council-binmen-like-gestapo-former-7061110
http://www.dailymail.co.uk/news/article-1365235/Chelmsford-Council-rubbish-gestapo-fine-nurse-75-black-bag-wheelie-bin.html