The economy might still be struggling, but given the sheer number of builders' vans parked outside houses up and down our roads in 2018, one industry appears to be thriving. Wherever you look, there seems to be building work going on, and if you take a stroll down any one of our streets, with rows of terraced and semi detached houses dating from the early 20th century, you will not see many that have not been improved and extended.

Our obsession with making homes bigger and better is one of the biggest factors in upsetting neighbourly harmony. Whether it is the fear that an extension will reduce the value of any adjacent home, a reluctance to live with the noise and dust of a building site next door or sheer bloody mindedness, instances of neighbours falling out over building work are on the increase.

If you look at the Chelmsford City planning website and you will notice a clear absence of any advice regarding party walls, although Southend-on-Sea does say: "Compliance with the Act is separate from obtaining planning permission or building regulation approval. We are not the regulatory body for this Act." Hence warning surfers in advance not to contact them about it.

The formal process for obtaining a Party Wall Agreement is not complex when both parties are on amicable terms, but can turn into a nightmare if they are not. Neighbour disputes can last many years and cost a fortune, with nobody the winner, except perhaps the built environment. A bonus concerning historic buildings that are worth saving.
The procedure is that the applicant needs to serve a written notice of their intention, and the neighbour then has 14 days to respond. Failure to do so is considered tacit objection, and that is where things can get expensive, as surveyors need to be appointed to protect the interests of each party and to adjudicate on the application.
Serving a party wall notice

Serving notice can be done for free, using appropriate standard forms or by a party wall surveyor for a flat fee. A letter of acknowledgement for the neighbour to complete and return is usually included.

A homeowner has to give two months written notice of building works which affect a party wall or boundary, or one month's notice for excavations.

Planning permission is not needed to serve a Party Wall notice, and once notice has been served, the homeowner has up to a year to start work.

Gaining assent

Once notice is served, a neighbour has fourteen days to respond, after which, there are three possible outcomes:

i) The neighbour gives assent in writing providing the homeowner will put right any problems

In such straightforward cases, there is no need to appoint a party wall surveyor or have a Party Wall Award.
The homeowner should take dated pictures of the party wall and ideally have agreed written notes of any cracks, with copies for both.
Or a surveyor could be appointed to assess and prepare a schedule of condition to minimise the risk of disputes later. This should be done shortly before the work starts.

Dissent

ii) If the neighbour dissents (or if they do not NOT reply within 14 days, in which case, they are assumed to have dissented), a Party Wall Award is required.

In this case, both homeowner and neighbour can appoint ONE Agreed Surveyor, usually within ten days, who can act impartially for both.
The agreed surveyor should be independent and NOT the same surveyor the homeowner might be using for their own works. Otherwise their neighbour is unlikely to view the surveyor as neutral.
The Agreed Surveyor produces an "Award" which details the works proposed and a schedule of condition, including pictures, of the neighbour's home.
Surveyors' rates vary between £150.00 and £200.00 per hour. A party wall award and surveyor costs approximately £1000.00.
iii) Each owner appoints their own surveyor. However, this is expensive for the homeowner who is responsible for the costs of their neighbour's surveyor as well as their own.

It is important that all these options available to the neighbour, are explained clearly in the notice.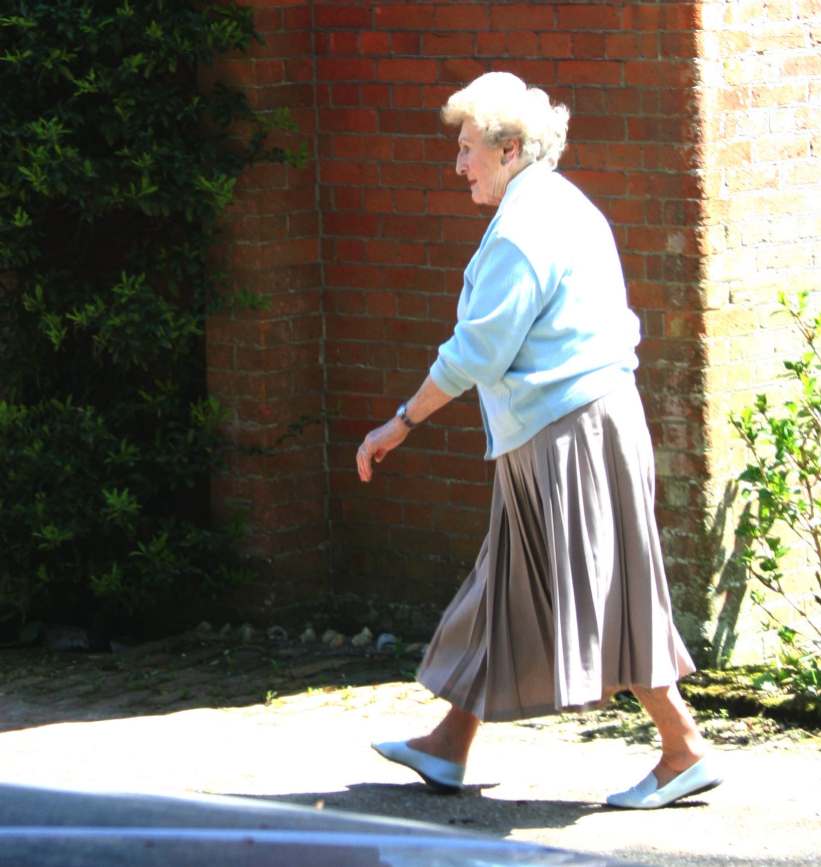 GRANNY - It's not always an aggressive developer who is acting to cause harm to a neighbouring property. June Townley was proud of her line of evergreens, tending them deliberately to cause loss of light to the premises next door, knowing that the roots would undermine the foundations. In an application by herself and her husband, Peter, the couple had applied jointly to build a granny annex, converting two garages, a potting shed and another outbuilding, part of an old courtyard comprising a former stable. In making the application there was no mention of the historic asset adjacent.
When this was brought to the attention of the County Archaeologist, conditions were applied to the consent that was granted, inasmuch as instructing a surveyor. There was also mention of the East Sussex Act, where the loss of two garages would have caused additional parking load for a shared driveway. Council's do not get involved in the Party Wall process itself, but can apply conditions where heritage concerns exist.
Due to the proximity and the height above the proposed development, underpinning is more than likely, such works causing significant risk, noise and discomfort to the occupiers of the old generating works.
The main aim of the Party Wall Act is to avoid disputes and minimise risks, by making sure that property owners formally tell their neighbours in advance (through a 'party wall notice') about any proposed works and how the work will be carried out.

The Act requires that where adjoining owners do not agree to the works in writing, then a surveyor will be appointed to determine the time and way in which those works are carried out.

This helps to ensure qualified builders, insurances, planning checks and documentation are in place. A surveyor can also check plans and formally send out party wall notices and agreements.

A wall that divides two houses would be owned by both parties - and so it's called a party wall. But the Act applies to any wall that may affect the foundation security of adjacent properties within several meters.

Most property owners won't actually do any work that would affect such a wall in the downstairs or upper rooms of a standard terraced or semi-detached house, so why do we need to know about the Party Wall Act? We need to know about the rights of our neighbours and our rights, in case a neighbour decides to develop their property.
The Act also includes garden walls built over a boundary and excavations close to a neighbour's property (within three or six meters, depending on the depth of the new foundations).

In the home, Party Wall Agreements are most commonly needed for building works that involve loft conversions, the insertion of damp proof courses and the digging of new foundations (as would be required in building an extension).
Maintain good relations with your neighbours

Before posting a Party Wall notice through your neighbour's letterbox, which can appear intimidating, have a friendly chat first.
A shared cup of tea fosters good will and allays fears. It is an opportunity to show sketches and explain the planned works. It is worthwhile adding that a formal notice will be sent later.
It is reasonable for your neighbour to ask for the contact details of your surveyor and/or building company for further information and reassurance.
Common mistakes

i) not providing adequate notice

ii) not informing all the affected neighbours. This includes the freeholder and anyone with a leasehold longer than a year. If you live in a terraced house, neighbours on both sides may be affected depending on the works. A homeowner living next to flats, may need to serve notice on a number of different people. Check property ownership via the Land Registry, though this is not always reflective of the correct legal position - as in one case we know of.

ii) not describing the proposed work precisely enough or not including sufficient information. Notices about excavations, for example, need to include full structural details.
iii) not using the standard, or wrong form of notice. The form of notice for excavating foundations is different from a party wall.
One building project may need more than one type of notice served on each affected neighbour.
| | | |
| --- | --- | --- |
| PERSONS | PROPERTY | DATE |
| | Lime Park (whole) | > 1952 |
| Manor Farm (East Grinstead) Limited | Lime Park (division) | 1953 - |
| Wickens Estates Limited | Shared Drive | > 1986 |
| Lime Park Estate Ltd (LPE) | Shared drive access | 1986 - |
| Russell Pike (Perfect Gardens) | Drive maintenance for LPE | 2012 - |
| - | - | - |
| | 1 Lime Park (now Lime Cottage) | 1981- 1996 |
| Shelagh Claire Lambert | | 1996 - |
| - | - | - |
| Captain Hanchard Goodwin | 2 Lime Park (now Linden House) | 1981 - 1987 |
| | Linden House | 1987 - 2002 |
| | Linden House | 2002 - 2005 |
| Louise Elizabeth Jones | | 2006 - 2013 |
| Susan Harriet Vogt & Phillip John Gallagher | Linden House | 2013 - |
| | 3 Lime Park (now Lime House) | 1953 - 1997 |
| | 3 Lime Park (now Lime House) | 1997 - 2001 |
| | 3 Lime Park (now Lime House) | 2001 |
| Camille Anne-Marie De Kok | | 2001 - 2014 |
| | | 2014 - |
| - | - | - |
| | 4 Lime Park (now Lime) | > 1978 |
| Gerada Hendrika Theodora Christiana Brookfield Van Geel | 4 Lime Park (now Lime) | > 1981 |
| Clare & Nikolai Askaroff | Lime (not a director of LPE Ltd in 2012) | 1981 - 2008 |
| | Lime (not a director of LPE Ltd in 2012) | 2008 - |
| - | - | - |
| Gerada Hendrika Theodora Christiana Brookfield Van Geel | Generating Works | > 1981 |
| | Generating Works | 1982 - 1991 |
| Generating Works Restoration Company | Generating Works | 1991 - 1997 |
| | | 1991 - |
| - | - | - |
| | The Rectory | 1953 -1984 |
| | The Rectory | 1984 - 1985 |
| | | 1985 - 2018 |
| | The Old Rectory | 2018 - |
| John ??? (Builder) | Rectory roofs/walls | 2012 - |
| - | - | - |
| John & Bernard (Bernie) Ford | Farmer - drive to Gardner Street | |
| - | - | - |
| ... | East Lodge | |