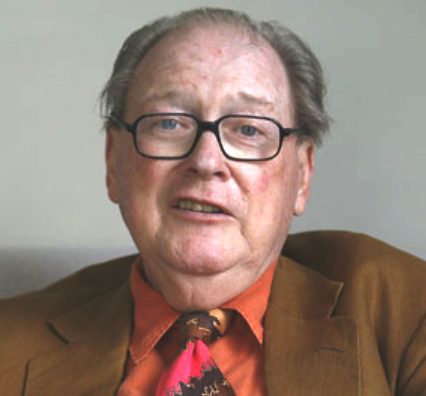 It's difficult to stay focused with false allegations ruining your career
TUESDAY 16 APRIL 2013 THE GUARDIAN
Lord McAlpine has won the first stage of his libel battle against Sally Bercow, the Commons speaker's wife, after a high court judge ruled that the trial should be split into two stages.

Lawyers for the Tory peer and former Conservative party chairman persuaded a high court judge on Tuesday to hear his libel trial against Bercow in separate hearings this summer.

Britain's most senior libel judge, Mr Justice Tugendhat, ruled that the high court should decide first whether Bercow's tweet in November last year – "Why is Lord McAlpine trending *innocent face*" – was capable of being defamatory. If McAlpine is successful, a subsequent hearing will decide the level of damages.

McAlpine claims Bercow falsely linked him to an allegation of child sexual assault.

Speaking outside court, McAlpine's solicitor, Andrew Reid, was quick to claim victory. "Clearly the will of the court is not the will of Mrs Bercow," he said.

"The judge found himself to be somewhat baffled in dealing with her defence, and equally from the claimant's solicitor's point of view, we have found it very difficult dealing in this matter."

Reid added: "The issue is quite simple and the judge made it plain that a contested application as we heard today is virtually unknown."

Edward Garnier QC, for McAlpine, described Bercow as "more than a kitchen table blogger" and said she "has a bigger readership than many regional newspapers", in the first court hearing of the libel claim before a judge.

Neither Bercow or McAlpine appeared in court for the two-hour hearing, where it emerged that the Tory peer had rejected an offer to settle the dispute in November.

William McCormick QC, for Bercow, told the judge that she had offered to settle the claim but did not reveal the details. In return, McAlpine's barrister pointed out that he too had offered three times to settle the claim and prevent it going to court, but each one was rejected.

Garnier, the senior Conservative MP and former solicitor-general who is acting for McAlpine, urged the court to split the trial into two separate hearings so his client could bring an end to the issue.

"It is the wish of the claimant that this matter is got rid of as soon as is able," he said. "There is no question of this being spun out until Christmas; he wants this shot of."

It is expected that the first part of the libel trial will be heard in or before July.

McAlpine and his wife are expected to give evidence about Bercow's tweet when the case goes to trail.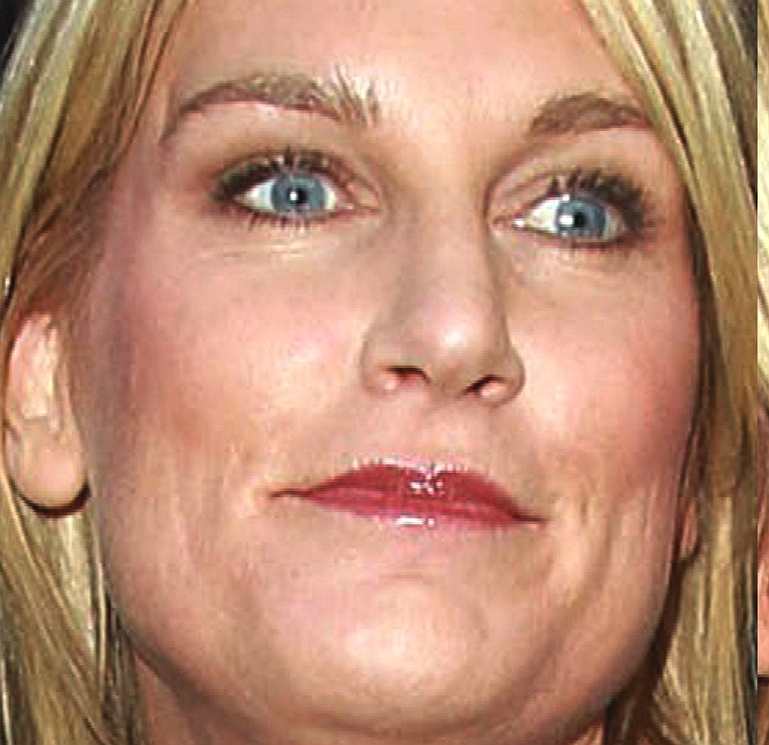 16 APRIL 2013 THE INDEPENDENT
Only a "moron" would not have linked Lord McAlpine to false claims that he was a paedophile, following a tweet by Sally Bercow, the High Court heard, as the peer claimed victory in the first stage of a libel battle.

A court hearing will decide whether Bercow's tweet in November last year – "Why is Lord McAlpine trending? *innocent face*" – was defamatory, Mr Justice Tugendhat ruled. If Lord McAlpine is successful, a further hearing will decide the level of damages.

Mrs Bercow, the Speaker's wife, was one of several high-profile figures who mentioned Lord McAlpine's name on Twitter, wrongly linking him to claims of child abuse at the Bryn Estyn boys' home in North Wales.

The peer was falsely accused after a Newsnight investigation accused "a leading Conservative politician from the Thatcher years" of sexually abusing boys at the home in the Seventies and Eighties.

Lord McAlpine's QC, Sir Edward Garnier, told the hearing that Mrs Bercow's Twitter following of almost 60,000 was bigger than the readership of some local newspapers.

"We are not talking about some kitchen table blogger addressing perhaps herself and one other person," he said.

Sir Edward told the court that, in the context of the Newsnight broadcast and the media coverage, only "a moron in a hurry" or an "anchorite in a sealed cave" could not have known the meaning of the tweet.

William McCormick QC, Mrs Bercow's counsel, said she had promptly tweeted an apology. She had written letters apologising for the distress caused, making clear that the underlying allegations were untrue. He said she had made an offer to settle the case which had not been withdrawn.

In February, the former Conservative party treasurer, who has already received six-figure pay-outs from the BBC and ITV, announced he was dropping defamation claims against Twitter users with fewer than 500 followers and instead asked for a charitable donation to BBC Children In Need.

Neither Lord McAlpine nor Ms Bercow were in court for the peer's contested application for the trial to be split in two, with the first hearing deciding the meaning of the tweet and, if that went in his favour, a second hearing on the appropriate level of damages.

Sir Edward said that the sooner the meaning was fixed upon the better. "There will be a huge saving of time and costs and it will allow the parties to get this matter behind them and get on with the rest of their lives however they choose to lead them."

Granting the application, the judge said that there should be a preliminary hearing on what was the actual meaning of the words complained of - both a natural and ordinary meaning and an innuendo meaning.

The first part of the hearing should be heard by July, the judge directed, with Lord McAlpine and his wife expected to give evidence.

Speaking outside the court, Andrew Reid, Lord McAlpine's solicitor, claimed a victory for his client and argued that the judge "found himself to be somewhat baffled in dealing with her (Mrs Bercow's) defence."
BBC DECEMBER 2012
The BBC and ITV have apologised to Lord McAlpine at the high court for "disastrously" and falsely linking him to allegations of child sex abuse.

Lawyers for the two broadcasters expressed "genuine remorse" and withdrew the allegations in a statement read by Sir Edward Garnier, counsel for McAlpine, on Tuesday.

The BBC and ITV have already agreed to pay the Tory peer damages of £185,000 and £125,000 plus legal costs respectively. McAlpine was not in court for a joint statement that concluded his action against the BBC and ITV.

McAlpine, the former Conservative party chairman, took action against the BBC over a bungled Newsnight report in early November that falsely linked him to an allegation of child sex abuse.

The following week, Phillip Schofield brandished a list of senior Tory politicians allegedly linked to child sex abuse live on air during ITV1's This Morning.

Garnier told the high court: "In short, Newsnight made the most serious of defamatory allegations about Lord McAlpine, tarring him as a paedophile who was guilty of sexually abusing vulnerable young boys living in care.

"Those allegations are untrue. As the BBC now accepts, they were utterly baseless. These disgraceful allegations should never have been made."

Garnier, the former solicitor general, said McAlpine wished it to be known that he generally holds the BBC in great esteem. He added: "However, Newsnight broadcast the most highly defamatory allegations about him. Allegations which Lord McAlpine has said not only caused him great distress and embarrassment, but have affected him to his soul."

David Attfield, solicitor for the BBC, repeated the corporation's apology over the programme.

In a separate statement, Garnier addressed the ITV onscreen blunder which saw This Morning presenter Phillip Schofield reveal a list of senior politicians whose names he had found on the internet. He said ITV had accepted that McAlpine's name was on the list and that it was briefly visible to viewers during a live interview with the prime minister.

McAlpine's counsel said: "Notwithstanding that the allegations against him had finally to be shown to be false, Lord McAlpine understandably remained extremely hurt and distressed by the broadcast."

Ian Felstead, the solicitor representing ITV, apologised unreservedly to McAlpine, but said neither Schofield nor the broadcaster had intended to make the allegations.

Speaking outside court, McAlpine's solicitor, Andrew Reid, said the legal costs paid by the BBC and ITV amount to nearly £200,000 in total, on top of the damages payments amounting to £310,000.

Reid said that nearly 1,000 Twitter users had written to McAlpine to apologise for tweets that falsely linked him to allegations of child sex abuse.

The 2 November Newsnight story did not name McAlpine, but his name was widely linked to the report by Twitter users.

McAlpine is seeking £50,000 libel damages from one of the more high profile tweeters, Sally Bercow, the Commons speaker's wife.
HISTORY
Robert Alistair McAlpine, Baron McAlpine of West Green (born 14 May 1942), often known as Alistair McAlpine, is a retired British businessman, politician and author who was an advisor to Prime Minister Margaret Thatcher.
He was born in London. His grandfather was "Concrete Bob", Sir Robert McAlpine, 1st Baronet of the McAlpine baronets, who founded the McAlpine construction firm. He is the second son of Ella Mary Gardner (Garnett) and Edwin McAlpine, Baron McAlpine of Moffat, the fifth Baronet. He has described his childhood as "idyllic" but not luxurious. He went to boarding school at the age of six. He suffered from dyslexia and left Stowe School at 16. He then worked on a McAlpine building site on the South Bank, keeping time and dealing with wage packets. At age 21 he became a director of the company, at the time named Sir Robert McAlpine & Sons. He made money doing development in Australia and speculating on property. He worked in the building business until he entered politics.

He founded his own publishing house in London in the 1960s, and has variously been an art dealer, art collector, zookeeper (in Broome, Western Australia), horticulturist, aviculturist, agriculturist, gardener and passionate traveller.

POLITICS

McAlpine met Margaret Thatcher in 1975 at a dinner party, according to The Independent newspaper. She soon appointed him a treasurer of the Conservative Party, a position he would retain until 1990. They continued to have a close working relationship for many years throughout her time as prime minister. and he led the fundraising efforts for the Conservative's general election campaigns. He would later describe his relationship with Thatcher in his book The Servant. Using Machiavelli's The Prince for his analogy, the "Servant" (himself) is an important part of the success of the Prince (Thatcher).

He was nominated to the Arts Council of Great Britain in 1980, despite protests at a perceived lack of experience in the field and his opposition to public subsidisation of the arts. He served on the Council from 1981 to 1982.

He was created a life peer in the 1984 New Year Honours list, taking the title Baron McAlpine of West Green of West Green in the County of Hampshire.

As party treasurer, he raised large sums to support the Conservative Party in elections. Often this was done over lunches with business leaders, by pointing out the problems with Labour candidates. He also channelled funds through offshore accounts, and received funds from US and Hong Kong nationals. One of the funders of the era was Asil Nadir of Cyprus, who was in 2012 convicted of stealing money from the Polly Peck company. McAlpine told the Daily Mail it was a "moral imperative" for the Conservative party to return Nadir's donations, amounting to over £400,000, to the creditors of Polly Peck. McAlpine also claimed that he worked to help John Major raise a large sum from Greek businessman Yiannis Latsis, though Major denied it.

McAlpine was allegedly on a target list of the Provisional Irish Republican Army (IRA). He was on Thatcher's team when the IRA bombed the Brighton hotel in 1984, but was not injured. In 1990 the IRA bombed the West Green House mansion in Hartley Wintney, where he had lived just weeks before, and where in the past Thatcher had been a guest.

He was deputy chairman of the party from 1979 to 1983. After Thatcher left in 1990, he was unsupportive of John Major's premiership, particularly its Europe policy, and joined James Goldsmith's Referendum Party, chairing its October 1996 party conference. He was expelled from the Conservatives in the House of Lords soon thereafter. In 1997 he became the Referendum Party's leader following Goldsmith's death, although the party would soon become defunct. He was very critical of the Conservative Party under William Hague and sat as an Independent Conservative for some time in the House of Lords before rejoining the Conservatives.

In 1997 he was briefly involved in the movement by some British conservatives to help Chechnya, especially by trying to support its oil industry.

In 2010 he stepped down from his seat in the House of Lords because of changes in the British tax code, in order to maintain his non-domiciled status and so be able to avoid paying UK residents' taxes
LINKS
http://www.dailymail.co.uk/news/article-2320419/Jimmy-Tarbuck-arrested-alleged-sex-attack-young-boy-1970s.htm
http://www.brisbanetimes.com.au/world/uk-police-inquiry-broadens-to-sydney-20130502-2ivze.html