On 25th July 2000, further suspected crimes of misfeasance in public office were reported to the Deputy Chief Constable at Sussex Police, Maria Wallis.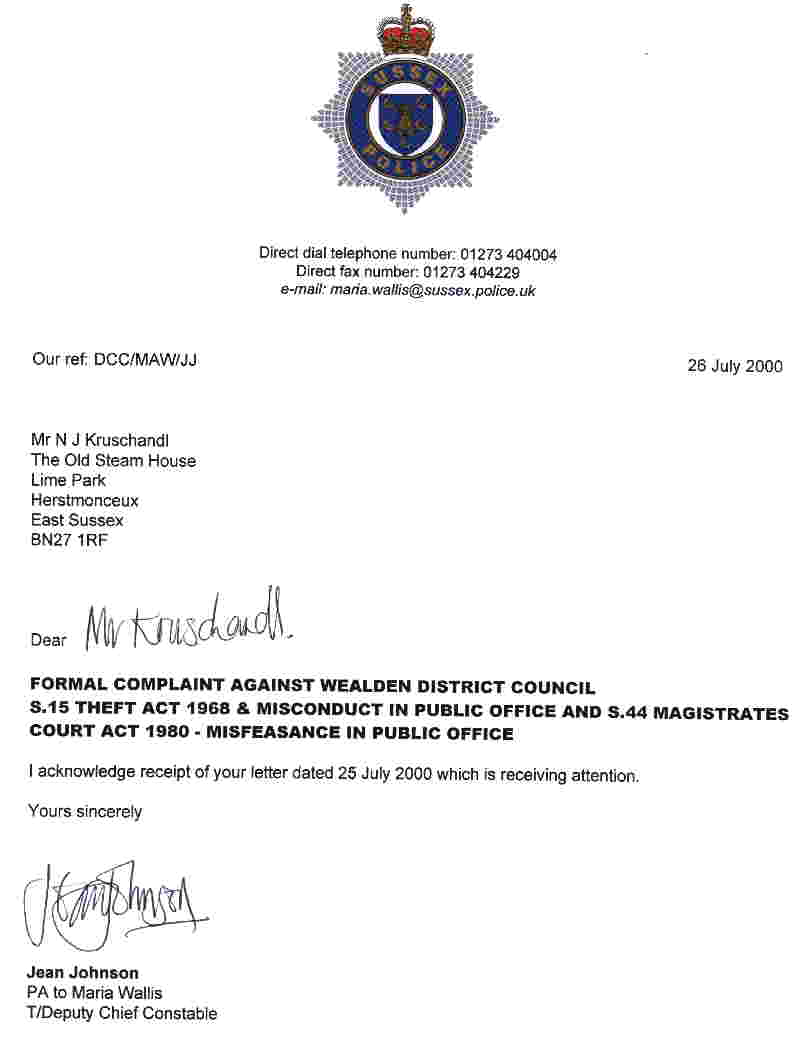 It's just as big a crime for a planning officer not to do something that is required of him or her, or for a councillor knowing officers are acting obstructively, not to do something about it. When a planning officer fails to enlighten a planning committee of a material consideration, or perhaps where a material fact is buried, this sort of behaviour not only invalidates any decision based on misinformation, or bias, but is in fact the sort of criminal behaviour Lord Nolan wished to eradicate with new crimes on the statute books. The Wealden Action Group call for a full independent investigation into the Petitioner's cases and any other case that may be revealed in the process.
What has the Sussex Police done about the regular flow of reported crimes? Nothing as yet. Is it not time for reform? We believe this country needs a special anti planning fraud squad!