Chezel Bird Dip Arch Dip UP RIBA MRTPI IHBC, Co-Director The Conservation Studio
According to the Conservation Studio (see details below) Chezel Bird trained as an architect and town planner, working for the Greater London Council for ten years. She was born in 1950.
To begin with Chezel was employed as as a 'conservation student,' but later supervised repairs to listed buildings - then went back to the GLC's Historic Buildings Division as a statutory casework officer.
We are pleased to note that our information is correct in that Ms Bird joined English Heritage as Historic Areas Advisor for the East Midlands in 1985.
Then in 1990 she became responsible for conservation areas in the South East, which is why, we presume, she came to be employed by Wealden District Council - and came to know Douglas Moss and Vic Scarpa.
During a public inquiry in 1997 Ms Bird gave evidence on behalf of Wealden District Council. Nelson Kruschandl recalls that Ms Bird visited the archaeological site at Herstmonceux, without even bothering to make an appointment. Despite this she was shown much of the archaeological evidence, which was later shown to the Sussex Industrial Archaeology Society and then brought to the attention of East Sussex County Council where Mr Kruschandl was told about PPG15 and PPG16.
We are told that Ms Bird is recorded as a visitor to the Maltings in Lewes where she failed to note a 1913 extract from the Friday October 10th 1913 edition of the Sussex Express, Surrey Standard and Kent Mail. We find it strange that a non-expert like Mr Kruschandl should be able to find such a document without any training, but that Ms Bird missed it entirely! It was of course inconvenient evidence that her client would not want to see.
It is also puzzling that where Ms Bird has written articles quoting PPG15 and has worked for English Heritage, that she failed to advise Wealden DC that they were obliged to refer the matter to both the County Archaeologist and then English Heritage. This could be another of those strange incidences of amnesia that so often seems to affect town planners when they enter the Wealden District.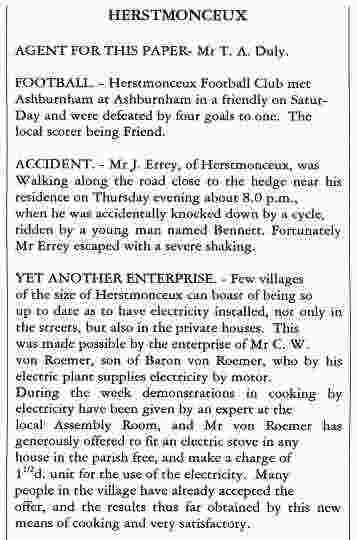 Chezel claims to be enthusiastic about the historical development of settlements and the interpretation of urban character. We note that she provides temporary development control advice to local authorities quite often - which after consideration of her testimony in the case of Herstmonceux Museum for WDC, is puzzling. Check out the extract from David Phillips' report to the the area plans south Planning Committee in 1998 - extract of which is seen on our Kelvin Williams page.


CHEZEL IS QUOTED:
"Over 28 years have passed since the first conservation area was designated under the Civic Amenities Act 1967 and now more than 8,000 exist. The current legislation lays a duty upon the local authority not only to designate such areas, but to take positive action by formulating and publishing proposals for their preservation and enhancement. Conservation areas therefore should be managed according to agreed criteria and policies a very proactive approach.
It is quite clear therefore that designation of a conservation area should not be seen as an end in itself, and further government advice on this is to be found in PPGJ5."
FEB 2010 - CONSERVATION STUDIO - Consultation Urban Characterisation Density Study (UCDS)

Consultation on the Urban Characterisation and Density Study (UCDS) is currently underway in six areas within Hart district of Hampshire. Residents are being asked to give their views on the criteria of the study, and whether they agree with the wording and approach of the study.

The study, which is being prepared by The Conservation Studio on behalf of the council, will evaluate criteria such as density, character, layout and areas in need of regeneration within settlements. The study will be used to assist the council in its future decisions on the location, form, and types of development within the district.

The study will also be used to inform the council's emerging Local Development Framework (LDF), which is intended to replace the Adopted Hart District Local Plan. Oh dear me.

http://www.gethampshire.co.uk/news/local-news/study-major-development-hart-district-5350408

SWANSEA CITY COUNCIL
The city and County of Swansea has appointed the Conservation Studio to provide a Character Appraisal and Management Plan for the Ffynone Conservation Area. First drafts will be prepared in March 2013 with a view to full public consultation commencing in early April 2013.

The purpose of the Walkabout – led by representatives of the the Planning Department of Swansea Council and Ms Chezel Bird of the Conservation Studio – was to build on information already gathered at the meeting held at the Lifepoint Centre in Fynone in November 2011.

Topics discussed during and after the walkabout:

* Amendments to the existing conservation area boundary

* What is special about the conservation area to be preserved or enhanced

* Issues which can be addressed in the Management Plan

Background papers, including suggested changes to the boundary, were provided on the day by Ms Chezel Bird. The consultants (Conservation Studio) conducted a community walkabout on Friday 8th March 2013 at The Grove entrance to Cwmdonkin Park. The council hoped this would help identify issues and opportunities.
Given that Ms Bird had such difficulty finding vital documents in the well organised archives in Lewes between 1996 - 1998 and then had difficulty identifying an original building as being exactly that: original, we have our reservations that such important tasks as preparing Conservation Areas, etc, might be conducted as completely as any council might want for their public. We here invite and would welcome comments from Ms Bird, which will be treated in confidence, unless state otherwise.

For more information contact Huw Jenkins:
Tel: 01792 637341
Email: huw.jenkins2@swansea.gov.uk

http://uplandsareacommunity.org.uk/ffynone/
CONTACTS
The Conservation Studio
Brackendene House,
Carron Lane,
Midhurst,
West Sussex GU29 9LD

Tel: 01730 816710
Fax: 01730 269042
Mobile: 07900 266784
E-mail: info@theconservationstudio.co.uk
| | |
| --- | --- |
| | |
| . | . |
| Chezel Bird said she could see no Archaeological evidence when looking at this amazing timber building, a rare survivor dating from 1900. Subsequently the site in Lime Park, was placed on a Monument Protection Programme by English Heritage, her former employers. | One Flew Over the Cuckoo's Nest - We wonder if Ms Bird might be suffering from some kind of sight impediment. We are not archaeologically trained, but we could not fail to spot the history attaching to this building. You don't see a building like this every day. |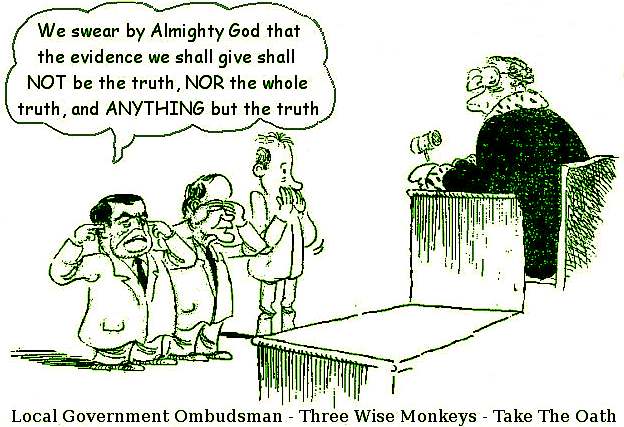 COMPANIES HOUSE
Name & Registered Office:
THE CONSERVATION STUDIO LIMITED
GREENS COURT


WEST STREET


MIDHURST


WEST SUSSEX


ENGLAND


GU29 9NQ


Company No. 03205247

Status: Active


Date of Incorporation: 30/05/1996

Country of Origin: United Kingdom



Company Type: Private Limited Company
Nature of Business (SIC):
71112 - Urban planning and landscape architectural activities

Accounting Reference Date: 31/03
Last Accounts Made Up To:

31/03/2013  (TOTAL EXEMPTION SMALL)
Next Accounts Due: 31/12/2014
Last Return Made Up To:

30/05/2013


Next Return Due: 27/06/2014
THIS SITE IS UNDER REVIEW - WE ARE INVITING EVIDENCE ON THIS MATTER AND ALL INFORMANTS COMPLETE ANONYMITY - INCLUDING MS BIRD
LINKS
http://companycheck.co.uk/director/904830703
http://www.ccdni.com/director-chezel-bird-2
http://www.ihbc.org.uk/context_archive/47/chezel.htm
http://www.gethampshire.co.uk/news/local-news/study-major-development-hart-district-5350408
http://www.theconservationstudio.co.uk/personnel.html