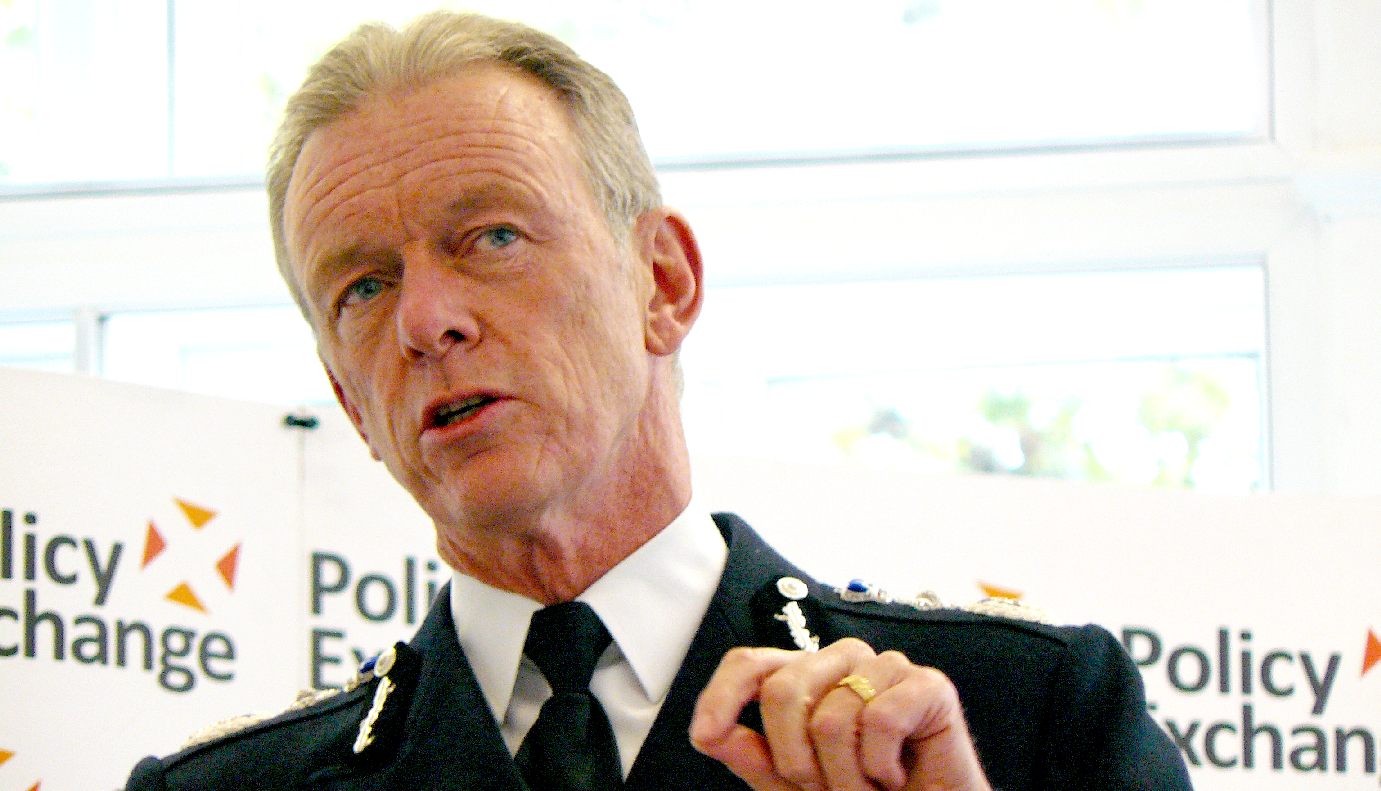 BERNARD HOGAN-HOWE - Sir Bernard Hogan-Howe, QPM (born 25 October 1957) is an English police officer and the present head of London's Metropolitan Police as Commissioner of Police of the Metropolis.

Born in Sheffield, Hogan-Howe joined the South Yorkshire Police in 1979, becoming District Commander of the Doncaster West area, as well as obtaining university qualifications in law and criminology. In 1997, he transferred to Merseyside Police as Assistant Chief Constable for Community Affairs, moving on to area operations. He then joined the Metropolitan Police as Assistant Commissioner for personnel, before being appointed Chief Constable of Merseyside Police.

After two years as an Inspector of Constabulary, Hogan-Howe was briefly Acting Deputy Commissioner of the Metropolitan Police before being appointed Commissioner in September 2011. He once dramatically interrupted an interview, in order to apprehend a criminal in person, and later made the controversial decision not to arrest protesters carrying an ISIS flag.

Hogan-Howe was knighted in the 2013 New Year Honours for services to policing.
CREDIT CARDS and BANK ACCOUNTS

If your credit card, bank debit card, cheques or bank details have been used by fraudsters, your bank or other financial Institution must be informed, and they should make a report to the National Fraud Intelligence Bureau (NFIB).

A report should be made to Action Fraud in addition to a report that your bank or other financial institution may make, in the following circumstances:

* The card/account involved is not a UK bank or financial institution.

* Your bank or financial institution will not reimburse you or they have asked you to make a report.

* You have information which may identify the perpetrator of the fraud, (including merchant chargebacks).


If a fraudulent account has been set up in your name and you don't have a relationship with that bank or card company, a report must be made by you.

Money at risk includes situations where a bank or money transfer may be stopped or a payment is pending.
If you have lost or had stolen any of the above items, a separate report must be made to Police.

CONTACTS
New Scotland Yard
8-10 Broadway
Westminster
London SW1H 0BG

Phone: 020 7230 1212
BARCLAYS BANK GHOST ACCOUNT & MISSING MONEY
Our investigators have uncovered information of an allegation that Barclays Bank have closed an account at one of their Sussex branches and that the money that was in that account cannot be accessed.
Subsequently, Barclays reinstated the account in a manner that prevented the account holders from accessing it to make deposits or withdrawals.
The matter was reported to the Financial Ombudsman Service in 2015, but for technical reasons the FOS could not deal with the matter.
Then again in 2016 the account holder contacted Barclays customer services to tell them that the account they had "in-principle" reinstated, was in fact inaccessible.
Commissioner Bernard Hogan-Howe Recorded Post
Metropolitan Police
National Fraud Intelligence Bureau (NFIB)
New Scotland Yard
8-10 Broadway, Westminster
London SW1H 0BG
24 January 2017

Dear Commissioner Hogan-Howe,
RE: BARCLAYS FRAUD/THEFT
A functional bank account is not a luxury in our modern world; it is a necessity. Being able to rely on an account, that money deposited is safe and accessible, presumes access to the account to make deposits and withdrawals. If you cannot access an account, then to all intents the money therein has been stolen as per the Theft Acts and gain of a pecuniary advantage.

Banking institutions owe a special duty of care to customers where they are in positions of trust, but sometimes, in seeking to hone up the profits that they can make and pass on to shareholders (which also includes paying staff bonuses and other perks) can lead to a situation where banking staff might go just that bit too far and cross the criminal line.

In this case the account that I set up for the Generating Works Restoration Association (GWRA), especially, and for important conservation works to a Monument of some importance, was closed down and the money taken, contrary to the tenets of the Fraud Act 2006, Section 4. There is no statutory limit on fraud or theft and this crime as it is reported today is ongoing.

According to the Act, the bank owed me/us a duty to safeguard our account and not put us at risk as to loss. Loss takes many forms, including safeguarding the account itself and the set up costs of the account (administration) as well as the money that is deposited therein.

Banking itself is basically administration, in taking money from investors, lending and providing services in between the two, to be able to make money for the bank.

This account was closed despite Barclays Bank writing to us to ask if we needed the account and ourselves writing back by recorded delivery to explain why the account was important to us. Hence, to keep the account open.

We have written directly to Barclays and spoken to them on the phone. We have also tried to resolve this matter via the Financial Ombudsman Service. But the GWRA cannot access the account that Barclays appear to have reinstated as a ghost account, to in some way escape the duty placed on them to provide an account. Nor do we have any explanation as to where our money went.

Barclays have offered to give us £351.60 to date, presumably to in-part cover the losses they have caused us, but we still have no account to be able to access that sum and our original deposit is still missing. The offer sum is derisory and fails to put us back in the condition that we were in before they put us to all this trouble, so fails the "Just Satisfaction" test in Section 4 terms – and so constitutes fraud.

In Human Rights terms, Barclays agenda falls foul of Article 14, in that the poor are being discriminated against, where Section 6 of the 1998 Act tells us that violation of any Article is unlawful. The HRA is of course not criminal law, but misfeasance in public office becomes a criminal matter when it turns into malfeasance as in "Wilful Neglect." The case-law for this is: R. v Dytham 1979 (467 3 WLR) Court of Appeal.

We (collectively) believe that other accounts have been closed in this manner and the monies funnelled to the perpetrators coffers for their own benefit. We believe that we are just one of thousands like us across the country who have come in for this treatment, leaving us with little option but to finally report the matter formally.

If on investigation, our concerns are proven, then we will have uncovered a plot of national proportions and gone some way to preventing such abuses of authority in the future by other banking institutions. Banking must be transparent and accountable.

We allege that this is not just a clerical error; this is a concerted effort on the part of Barclays to deprive account holders of their accounts who are not making significant sums for their institution. They have done this in the full knowledge that most customers following up a complaint will be worn down by the so-called complaint system. For example, it is plain that the remit of the FOS is designed to work with banking institutions to thwart prosecution under the Fraud Act 2006. Presumably, this is why Parliament created this statute, to ensure that heavyweight fraudsters who prey on the little man would be called to account for their behaviour.

Please find attached, copy of letters to Barclays (18-11-16) and the Financial Ombudsman Service (4-12-16) and their replies dated 29-11-16 and 16-1-17. The contents of these letters sets out the chronology of the matter and gives details of the non-existent account.

I/we look forward to hearing how your force will deal with this matter and to taking my Statement. I am of course willing to attend any Court to give evidence in this matter.

Yours sincerely,





.................................... (Informant/Victim)

(In person and for and on behalf of the Generating Works Restoration Association)

cc. FOS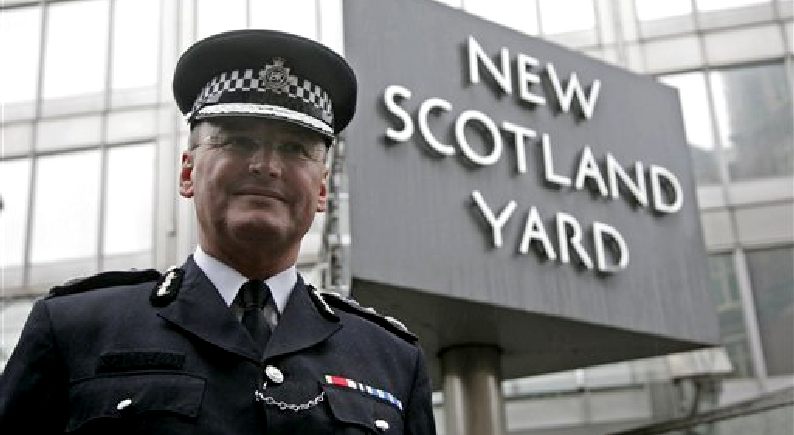 JULY 17 2011 - London's police chief has quit over his links to a former News of the World editor caught up in the phone hacking scandal. Metropolitan Police commissioner Paul Stephenson denies any wrongdoing.

Stephenson has been criticized for hiring Neil Wallis, a former News of the World executive editor arrested last week in the scandal, as a part-time PR consultant for a year until September 2010. He said he did not make the decision to hire Wallis, and had no knowledge of Wallis's links to phone hacking. "I will not lose any sleep over my personal integrity," he is quoted as saying.

DAILY MAIL 13 MAY 2012
A Scotland Yard police officer who spent three years in uniform before MI5 raised fears that he could be an Al Qaeda 'sleeper' agent is suing for compensation.

Abdul Rahman, 33, resigned after senior officers revoked his security clearance when they were told of the damaging suspicions.

Secret intelligence suggested he had attended a terrorist training camp in Pakistan before he was recruited to the force.

Now the father of four, who admits travelling to Pakistan but vehemently denies meeting terrorists, is claiming a five-figure sum for alleged discrimination.

But he has been unable to see the evidence against him because police and MI5 do not want to reveal their sensitive sources.

It is possible he was identified by an Al Qaeda supergrass who joined militants at camps on the lawless border between Pakistan and Afghanistan.

The case raises serious questions about how he became a policeman and was able to work for three years and comes five years after the Daily Mail first revealed that up to eight police officers and civilian staff had suspected links to extremist groups including Al Qaeda.

Their names featured on a secret list of alleged radicals said to be working in the Met and other forces. The dossier was drawn up with the help of MI5 amid fears that individuals linked to Islamic extremism are taking advantage of police attempts to increase the proportion of ethnic staff.

Mr Rahman, who was born in Bangladesh and became a British citizen aged nine, joined the Metropolitan Police in 2003.

The claims came to light three years later as MI5 and counter-terrorism detectives undertook a massive review of security following the July 2005 terrorist attacks

Mr Rahman was questioned three times about his movements before his counter-terrorism clearance was suspended and he was put on restricted duties. He went off sick.

The next year a hearing chaired by Deputy Assistant Commissioner Peter Clarke, the then head of counter-terrorism, concluded he should be sacked, and he resigned a short time later.

Police officers without security clearance cannot do their job as they are unable to access the Police National Computer or other sensitive databases.

It is understood Mr Rahman said he attended a madrassah, a religious school, as a way of getting into technical college in Britain, but did not meet any terrorists.

No evidence was found against two colleagues who were also questioned.

Some madrassahs in Pakistan have a reputation for attracting extremists and radicalising young Muslims. Shehzad Tanweer, the London suicide bomber, is said to have visited one in the months before the July 7 attacks in 2005.

Mr Rahman, who lives in Tower Hamlets, declined to discuss the case. His solicitor Jasmine van Loggerenberg said her client denies the allegations against him and has been left in a 'ludicrous and inequitable' situation by the secrecy around his case.

She said: 'This case raises important issues on whether practices which disadvantage innocent people on the basis of their ethnic or religious background can ever be justified, when the allegations that result are so serious.'

Patrick Mercer, a Tory MP and expert on counter-terrorism, said he was astonished that Mr Rahman entered police ranks in the first place.

He said: 'It seems extraordinary that an individual with this sort of background would even be entertained by the police.'

The Met confirmed that Mr Rahman is bringing an employment tribunal case for racial discrimination against the force.

Last month it emerged convicted terrorist Saajid Muhammad Badat, 33, was released from prison early after becoming a supergrass.

He was questioned by police and MI5 for days about his activities before he was given a reduced sentence in 2005. He was personally instructed by Osama bin Laden at terror camps in Pakistan and Afghanistan alongside his accomplice 'shoe bomber' Richard Reid.

MI5 carries out counter-terrorism vetting on behalf of the Met, other forces and the Government. Applicants must declare whether they have spent long periods of time outside Britain. By Chris Greenwood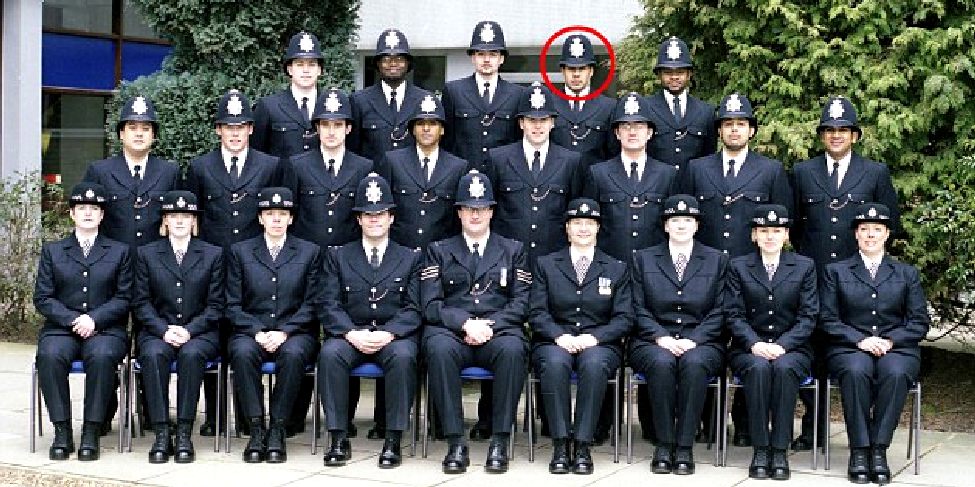 DISCRIMINATION CASE - Abdul Rahman, 33, resigned after senior officers revoked his security clearance when they were told of the damaging suspicions.

Secret intelligence suggested he had attended a terrorist training camp in Pakistan before he was recruited to the force.

Now the father of four, who admits travelling to Pakistan but vehemently denies meeting terrorists, is claiming a five-figure sum for alleged discrimination.
FRAUD ACT 2006 - INTELLECTUAL PROPERTY CRIME
Intellectual Property (IP) crime remains a tangible threat within the UK and internationally. The IP Crime Report is proving to be a vital tool in highlighting that threat, along with the large amount of work that has been carried out over the past year by industry, law enforcement agencies and government departments to tackle IP crime. I am extremely pleased by the increased submissions by IP Crime Group members which has enabled us to collate this Report.

IP crime continues to receive an increased amount of publicity, which can only benefit consumers by giving them the knowledge to make an informed choice when purchasing goods in person or via the internet. Indeed, trading standard authorities have seen an increase in the trend of goods being bought via social networking sites which raises the probability of purchasing
counterfeit products. This adds to the profits of the criminals who have no regard for the safety or well being of the people who are buying their products and continues the unfair and damaging infringement of IP rights owners property.

It is therefore important that the recently launched IP Crime Strategy 2011-2015 continues to focus on ways to tackle IP crime and to protect consumers from the considerable harms posed by untested fake products. The IP Crime Group has a key role to play in taking forward this Strategy where coordination is vital.
NOT IN SCOTLAND - Scotland Yard (officially New Scotland Yard) is a metonym for the headquarters of the Metropolitan Police Service, the territorial police force responsible for policing most of London.

The name derives from the location of the original Metropolitan Police headquarters at 4 Whitehall Place, which had a rear entrance on a street called Great Scotland Yard. The Scotland Yard entrance became the public entrance to the police station, and over time the street and the Metropolitan Police became synonymous. The New York Times wrote in 1964 that just as Wall Street gave its name to New York's financial district, Scotland Yard became the name for police activity in London.

The force moved away from Great Scotland Yard in 1890, and the name New Scotland Yard was adopted for the subsequent headquarters. The current New Scotland Yard is located on Broadway in Victoria and has been the Metropolitan Police's headquarters since 1967. In summer 2013, it was announced that the force would move back to the former site of Scotland Yard, the Curtis Green Building, which is located on the Victoria Embankment and the headquarters will be renamed Scotland Yard.
THE TELEGRAPH 12 SEPT 2011

Mr Hogan-Howe, who was recently brought into Scotland Yard as acting deputy commissioner, was appointed following an interview with the London Mayor Boris Johnson and the Home Secretary Theresa May.

He beat Tim Godwin, the acting commissioner, Sir Hugh Orde, the president of the Association of Police Officers (Acpo), and Stephen House, the chief constable of Strathclyde.

Mr Hogan-Howe was brought in as acting deputy commissioner following the resignation of commissioner Sir Paul Stephenson and assistant commissioner John Yates over the phone hacking scandal. Prior to that he was one of Her Majesty's Inspector of Constabulary.

Home Secretary Theresa May said: "I am delighted to announce Bernard Hogan-Howe as the new Commissioner of the Metropolitan Police.

"As you would expect for such a prestigious position, we had an exceptional field of candidates, but Bernard Hogan-Howe impressed us all with his vision for the Metropolitan Police, his commitment to cutting crime and the important work he has done for the public.

"I made my recommendation following representations from the Metropolitan Police Authority and discussions with the mayor of London, Boris Johnson."

"The Government's reforms are transforming the police in this country and Bernard Hogan-Howe has the skills and experience needed to ensure the nation's biggest force is at the forefront of this change.

"London is a great city and will next year host the biggest sporting event in this nation's history. I am confident he will lead the fight against crime with determination and vigour."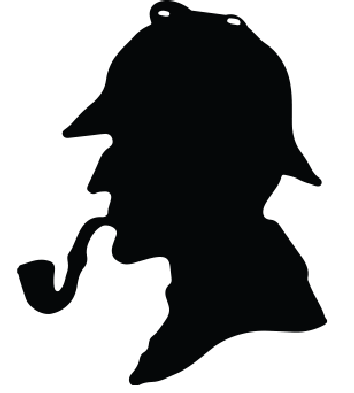 LINKS & REFERENCE
https://en.wikipedia.org/wiki/Bernard_Hogan-Howe
http://www.telegraph.co.uk/news/8758135/Bernard-Hogan-Howe-named-new-Scotland-Yard-chief.html
https://en.wikipedia.org/wiki/Scotland_Yard
http://content.met.police.uk/Site/reportingfraud
http://www.cleveland.com/world/index.ssf/2011/07/scotland_yards_paul_stephenson.html
http://www.telegraph.co.uk/news/8758135/Bernard-Hogan-Howe-named-new-Scotland-Yard-chief.html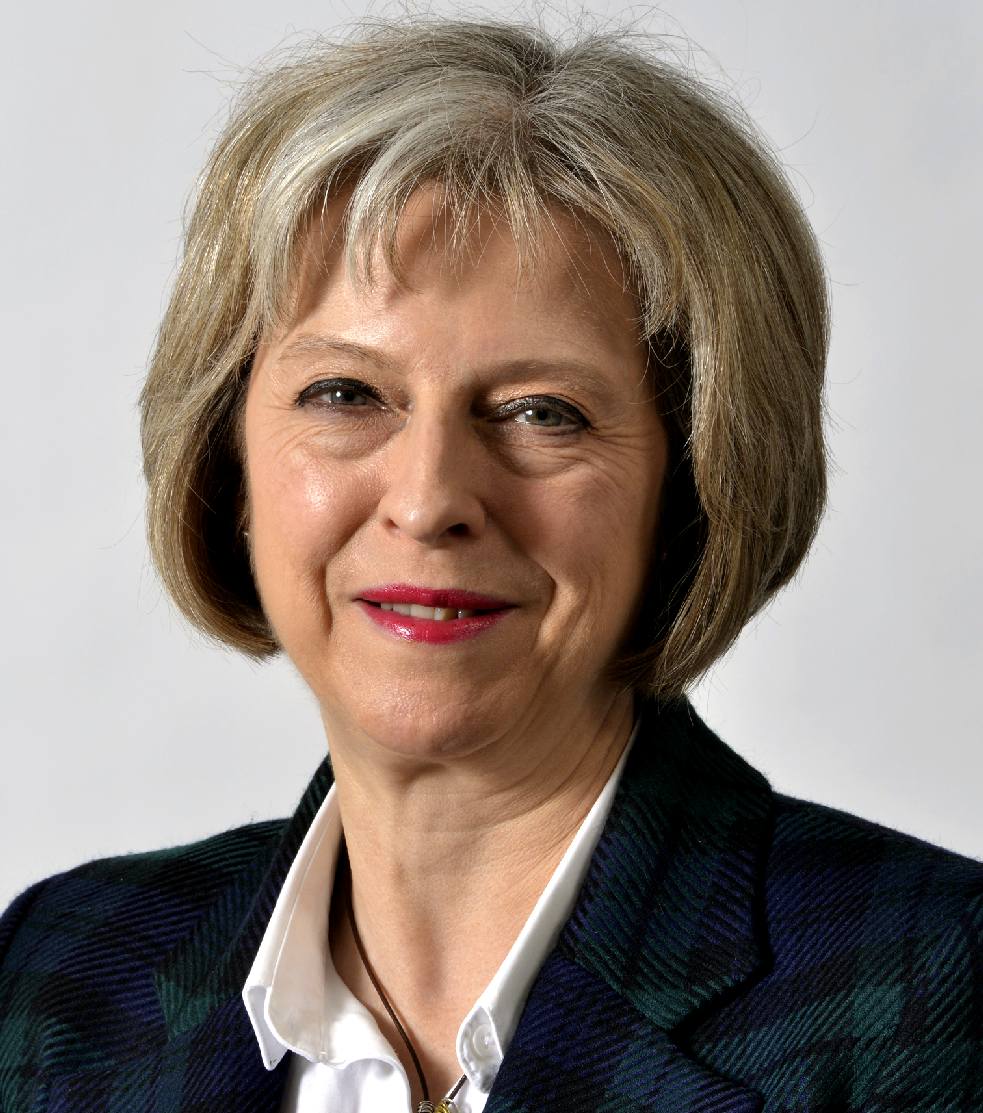 Theresa Mary May, PC, MP (née Brasier; born 1 October 1956) is the Prime Minister of the United Kingdom and Leader of the Conservative Party, in office since July 2016. She has also been the Member of Parliament (MP) for the Maidenhead constituency since 1997. May identifies as a one-nation conservative and has been characterised as a liberal conservative. She is the second female Prime Minister of the United Kingdom and Conservative Party leader, following Margaret Thatcher.

Following the resignation of Prime Minister David Cameron on 24 June 2016, May announced her candidacy for the leadership of the Conservative Party and quickly emerged as the front-runner. She won the first ballot of Conservative MPs on 5 July by a significant margin, and two days later won the votes of 199 MPs, going forward to face a vote of Conservative Party members in a contest with Andrea Leadsom. Leadsom's withdrawal from the election on 11 July led to May's appointment as leader the same day. She was appointed prime minister two days later, the second woman to hold both offices. On becoming Prime Minister, May became the first woman to have held two of the Great Offices of State.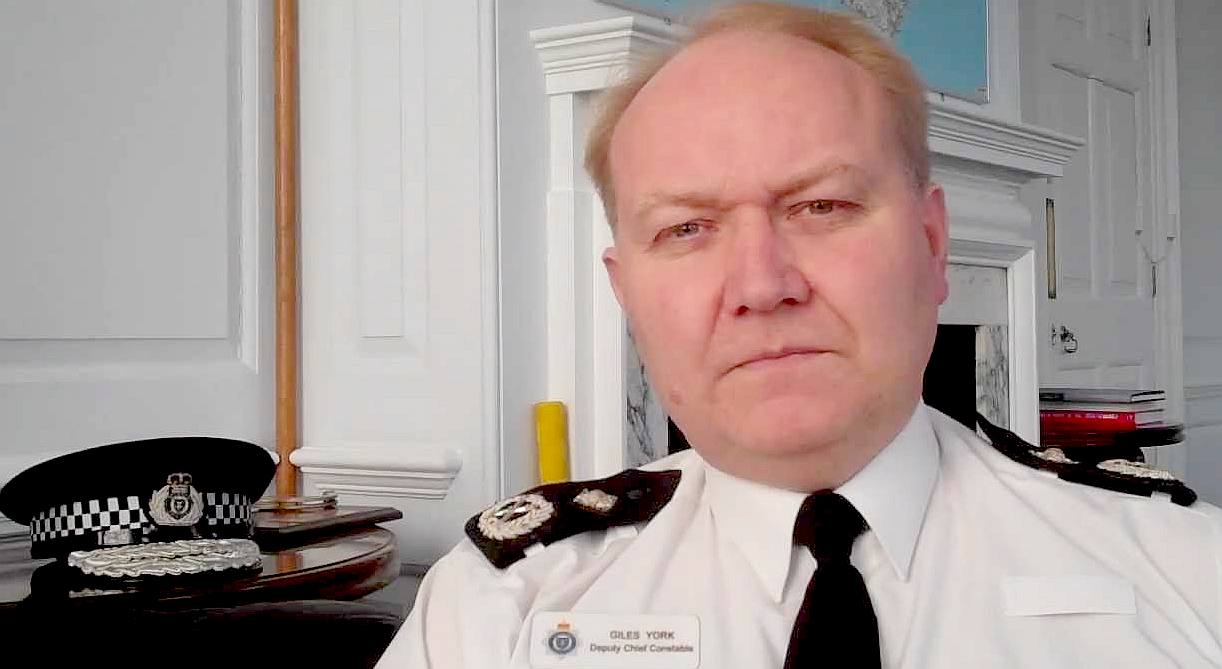 Giles York is the chief constable of Sussex Police taking over from a long chain of chief constables, including Paul Whitehouse, who was finally forced to resign after the Home Secretary insisted that he should go. Each time one chief resigns, the next candidate learns from the mistakes of his predecessor and makes effort not to be tripped up in the same way. Unfortunately, that is not helping the situation, where in-effect Mr York has nobody looking over his shoulder to make sure that he is not breaking the law. The most common way of breaking the law, in simply doing nothing when a crime is reported - so becoming party to the crime.
A - Z OF SUSSEX POLICE OFFICER INVESTIGATIONS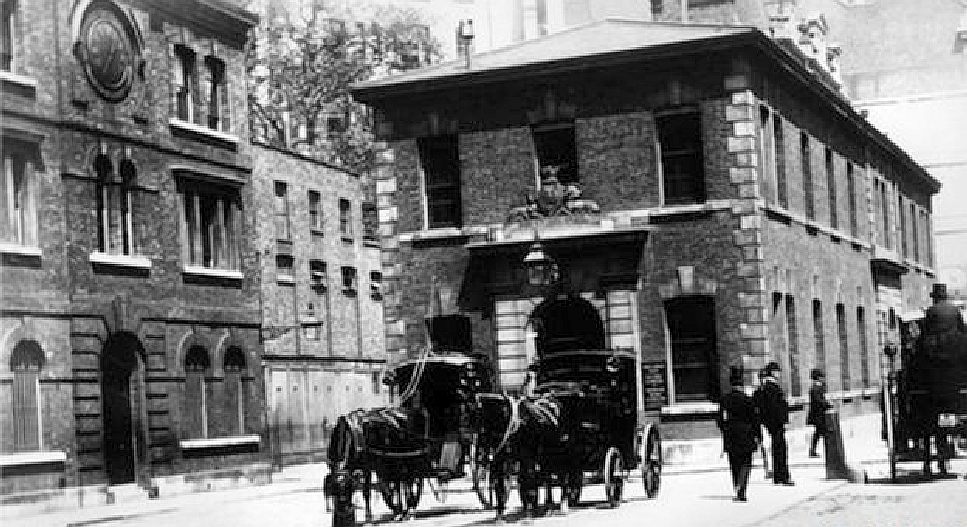 This site is protected under Article10 of the European Convention on Human Rights and Fundamental Freedoms.
FAIR USE NOTICE
This site contains copyrighted material the use of which has not always been specifically authorized by the copyright owner. We are making such material available in our efforts to advance understanding of environmental, political, human rights, economic, scientific, and social justice issues, etc. We believe this constitutes a 'fair use' of any such copyrighted material as provided for in section 107 of the US Copyright Law. In accordance with Title 17 U.S.C. Section 107, the material on this site is distributed without profit to those who have expressed a prior interest in receiving the included information for research and educational purposes.
For more information go to: http://www.law.cornell.edu/uscode/17/107.shtml. If you wish to use copyrighted material from this site for purposes of your own that go beyond 'fair use', you must obtain permission from the copyright owner.