THE COUNTY ARCHAEOLOGIST - EAST SUSSEX COUNTY COUNCIL
During 1999, Nelson Kruschandl contacted Andrew Woodcock, the County Archaeologist, working from County Hall in Lewes. Nelson was allowed to use the Library of Planning Policy Guidance Notes, called PPGs in the trade, now PPSs.
This is where the relevant policies concerning historic, or buildings thought to have an historic interest was discovered. The relevant PPGs are 15 and 16. Sixteen concerns us more here. From this guidance, it is clear Wealden District Council's officers had deliberately not contacted either the County Archaeologist, or English Heritage for either application and appeal in 1986/7 and 1996/7. This is a requirement where clarification as to the value of any potentially valuable historic find is concerned.
It was for this reason that Inspectors' Raymond Dannruether and Raymond Michael were fooled into thinking the the generating station had been replaced by a pump house - either shortly before or shortly after World War Two.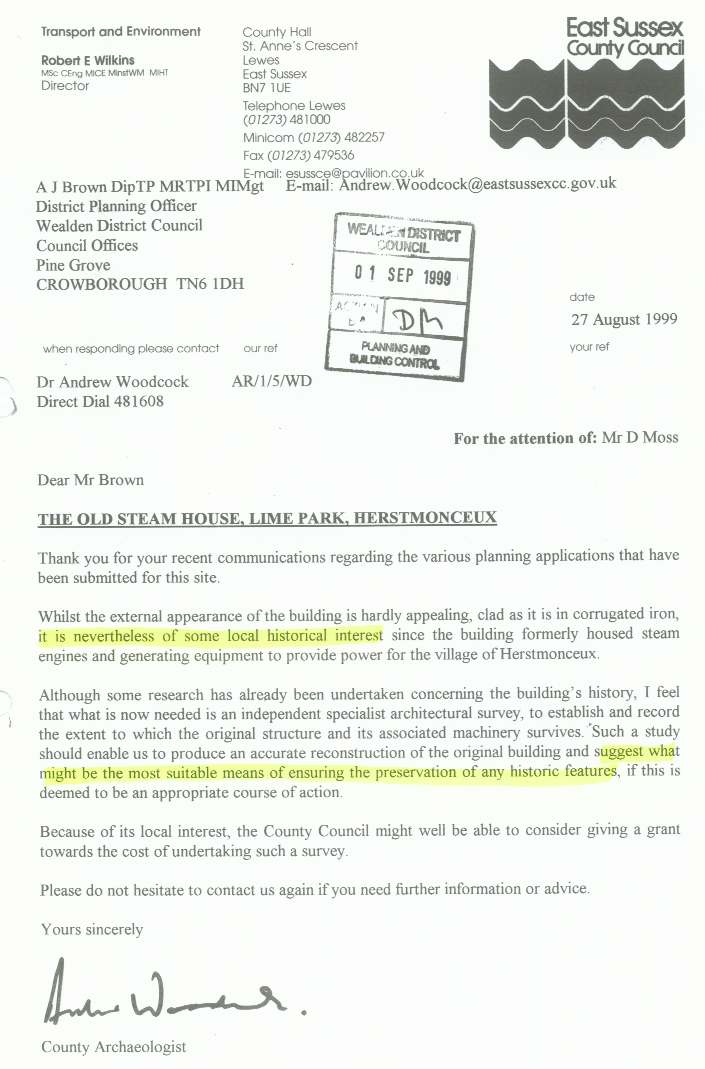 It turned out Ashley Brown, WDC's District Planning Officer at the time, was a keen amateur archaeologist. However, Ashley Brown was in cover up mode. The last thing he wanted to do was alert English Heritage to his council's deliberate subterfuge. Many of the council's planning, enforcement and legal officers were in on the scam. The object of the exercise was to nurse the lie all the way to the finishing post. You can read an independent report on the Generating Building by clicking on the second page below.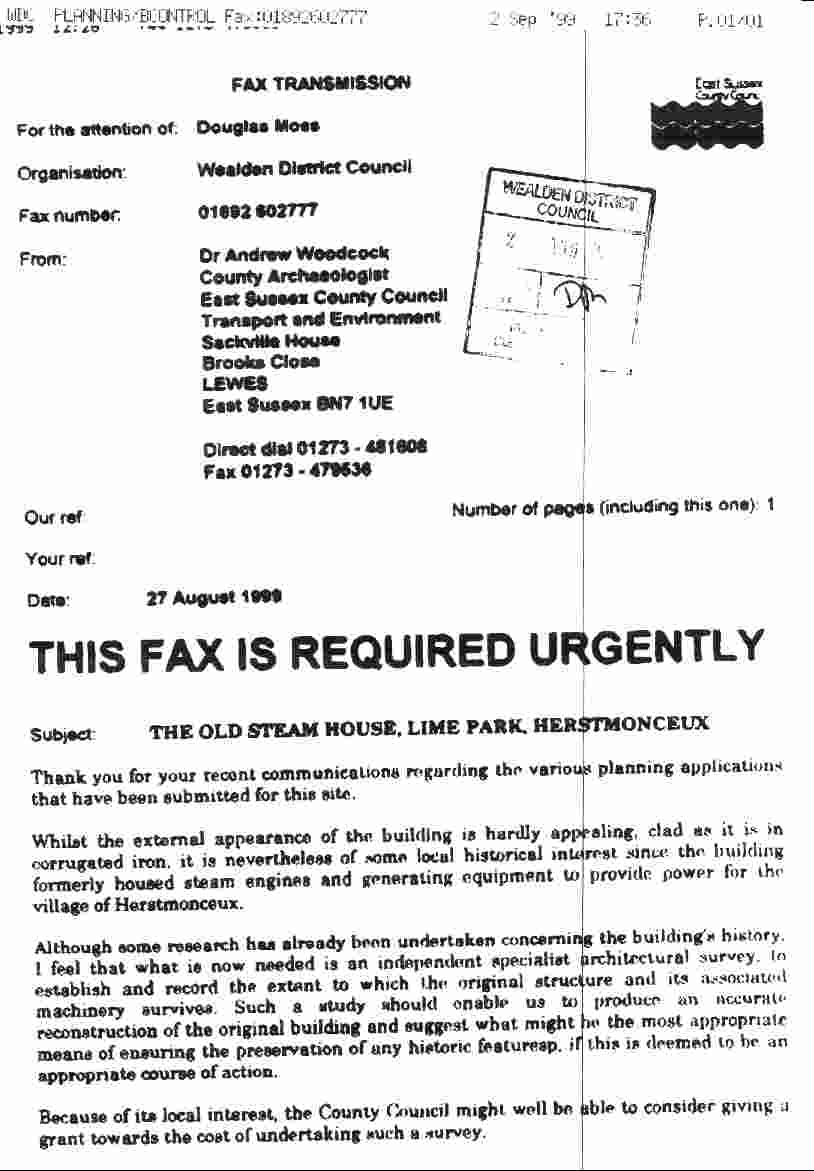 Herstmonceux Electricity Generating Works Circa. 1900 - 1936 Links:
Introduction | Instructions | ISBN | Batteries | Boiler Room | Floor Plan | Ron Saunders
Industrial Revolution | Lime Park | Machinery | Map | Power House | Argus 1999
Public Supply | Roof Construction | Rural Supply | Sussex Express 1913 | Conclusion
Archaeology South East | East Sussex CC | English Heritage | SIAS | Sx Exp 1999