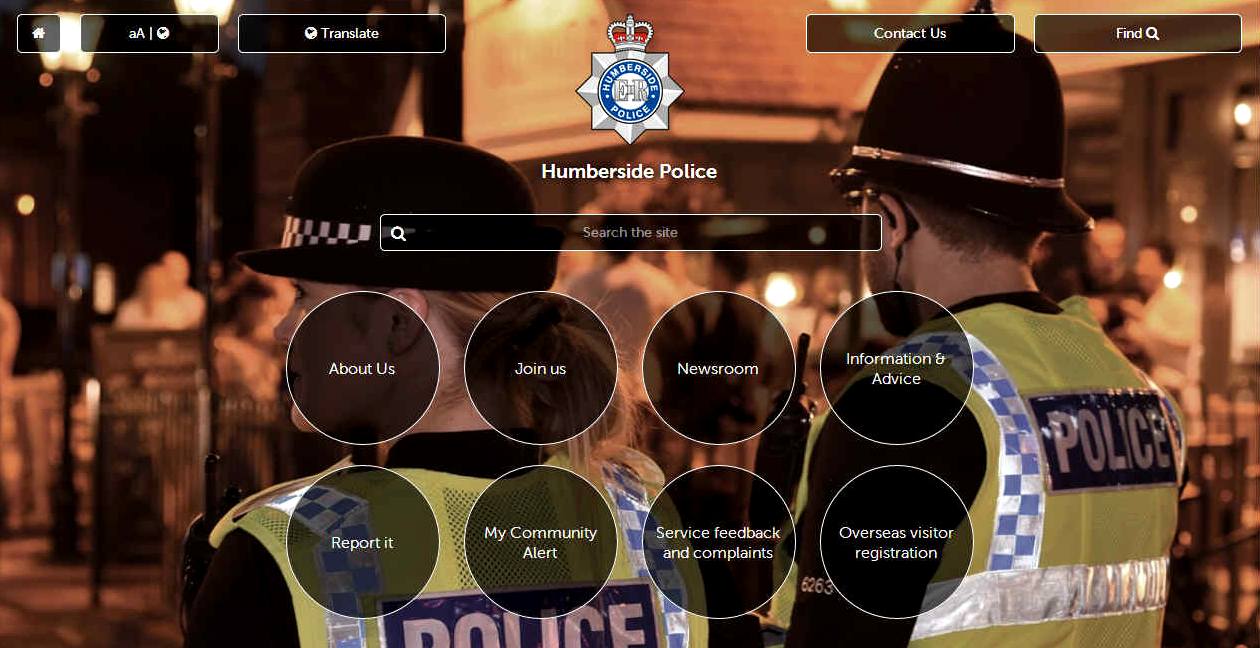 BATTERING BOBBIES - Are the police official thugs wearing a British uniform that gives them a free license to destroy property. In Nazi Germany the Gestapo used similar tactics to intimidate civilians. Granted, that nobody wants to see drugs on the streets, in our homes and especially not in the hands of the young and impressionable. God forbid that these officers are armed with guns, or they might kill an innocent person as Sussex police did to James Ashley - with yet more cover up and denials.
The British Justice system is said to be riddled with Masonic corruption. So much so that some people find it hard to define who are the good guys and who are the bad guys. The CPS is said to have a high percentage of masons as do the Judges in our Courts who refuse to identify those so connected.
How then can the Courts be held to be independent - and barristers coming up through the system - who will eventually become Judges - will do most anything to please the existing Judges to get their ticket, or they will blot their copy-book and get passed over.
It is easy for a bent copper to plant evidence and even easier to fail to collect evidence that holds the potential to exonerate a person accused of a crime, let alone a sexual offence where no actual evidence is required due to changes in the law championed by David Blunkett. Talk about the blind leading the blind. The Sexual Offences Act 2003 makes anyone accused of a sexual offence: Presumed Guilty, making such investigations a witch hunt. This is of course a violation of Article 6 of the Human Rights Act 1998, the Convention and the Universal Declaration of Human Rights where to comply with the obligations arising from human suffering and torture such as in concentration camps, even the United Kingdom signed up for Her Majesty - but at the first opportunity opted out - starting us on the slippery slope to a eugenics grounded Nazi like state where uniformed officers of the law are actually more criminal than some hardened criminals.
Let us be clear on this, an officer who fails to investigate a crime scene fully, knowing that in ignoring potentially crucial evidence he is depriving an innocent person of a fair trial - is every bit the criminal that he or she joined the force to capture. They are as bad as the officers who plant evidence to frame someone.
Does Britain care. Not in the slightest it seems. British Courts appear to love pandering to masonic interests and this tool is just one very dangerous example of a toolkit that allows police officers to do favours for masonic mates and the Courts to make new law on a daily basis where we have no written constitution. One very prominent miscarriage of justice is alleged that tends to illustrate this more than others where a Sussex man was convicted of vaginal rape, but the claimant was intact on inspection and that fact too was glossed over where the doctor carrying out the internal inspection realised that the girl's hymen was tightly closed, hence did not carry out the next part of the examination to give plod a chance to convict their target. That is almost as conclusive a result in wrongful conviction terms as when DNA proves they stitched up the wrong man.
The fact is that the masons were involved where the grandfather was the Master of a local lodge just around the corner from the Eastbourne police station in Grove Road. The police force at that time was entirely corrupt, Paul Whitehouse have just resigned in disgrace after the James Ashley investigation. Joe Edwards came into the fray without any chance of straightening out this force when a chance presented itself to nail Wealden's long term adversary and discredit him so that there was no chance of a comeback.
The only problem for Gordon Staker and whoever was giving him orders, was that he must have proceeded with the frame-up in the belief that the girl claiming rape was not a virgin, when the physical evidence said otherwise. That is when Dr Liebenberg came to the detective's rescue in stopping her examination before it was too late to recover for the prosecution - and the target could not then be charged due to the ambiguity in evidence. This was a case of her word against his. But the jury were mislead by the naughty doctor. We wonder why the favour. Did she benefit from a subsequent planning consent or was she promoted. It could just have been a favour for the social worker grandmother. Yes, that is right. The claimant's grandmother was a social worker, her mother a psychiatric nurse and her grandfather a very well connected former mason.
What was in this force's favour was that the girl and her mother (a single parent family before entrapping the defendant) had urged the defendant to send them Valentines Day cards and then kept those cards as some kind of pre-meditated evidential trap. They both knew that a prosecution could make great play with those (and they did) if they needed to enlist the help of their grandfather's chums to force the man to stay engaged to the mother. Both females had warned the hapless victim not to leave the family or they would "get you [him]."
The barrister knew there was evidence to prove that the mother had reminded the target to send Valentines cards in his diary, in her hand writing, but it appears from the facts of the case that he had no intention of mounting any kind of defence that would win. He repeatedly refused to challenge the so-called medical evidence.
The Criminal Cases Review Commission also appear to have been in on the eugenics side of things, where they managed to get three High Court Judges to agree that discrimination was lawful. We bet you don't believe any of this, but it is all true and documented.
In our not so Great Britain, there is no effective remedy as per Article 13. Yup, you guessed it, not only did we doctor Article 6 with the Sexual Offences Act 2003, but we also managed to forget to include Article 13 in our domestic legislation. This combination of Human Rights abuses means that anyone wrongly convicted under British law, can never obtain justice. You see, there is no right of appeal in British law. There is a single judge who says who will, and who won't get the chance of an appeal - all without any actual hearing or seeing any new evidence. This is another HR violation.
And so, much as we feel strongly that children should be protected from harm, we also believe that this country should have a proper safety net for miscarriages of justice. At the moment we have kangaroo courts. Any serving officer in any force who knows anything about Human Rights is sure to realise the Sussex police are bringing all of the UK's forces into disrepute with the frame up that we have outlined here.
Why? Because in 1997 the target was a member of the Wealden Action Group. In 1997 a Petition was presented to Wealden District Council asking them to investigate corruption in their Council. They agreed that the investigation should go to the police, who failed to interview a single complainant, or a single officer of the council. The CPS were in on it, when a letter was read to the full council exonerating the corrupt officers, written on Sussex police headed paper, but crafted by the officers of the crooked council, allegedly.
The problem was that the target would not leave it there, but kept on winning cases against this council in the planning arena. This Council had also tried to remove the toilets at their victim's home and declared umpteen times in Courts and at Appeals that his home was not a historic building. Once again, the protagonists fouled up when English Heritage said it was. In the meantime this perverse council had spent fortunes of taxpayer's money painting their adversary to be some kind of lunatic for claiming otherwise. So, as you might imagine, when the truth about this also emerged it made them rather uncomfortable and desperate for some kind of face saver.
Enter a mother and daughter with a grudge, following the break up of an engagement. All social services had to do was groom the girl and get her mother to hide any contradictory evidence. She went along with it and as it turns out the girl was an attention seeker who lapped up all this attention. Each time she strayed from the story the police wanted to hear, social services steered the girl back to the story that had been implanted. Such grooming is called coaching, and coaching is not allowed in our legal system.
Oh yes, what about this case then! It sounds like the legal system has raped poor old Mr Kruschandl to us. There is only one way to find out, a judicial review or a referral to the Court of Appeal where a proper examination of the facts must include full disclosure of all social services actions, full disclosure of the non-examination and instruction of medical and forensic experts to look at the finances of the girl's mother and the diary that she hid in her loft. This is important where she is thought to have been claiming benefits while holding a capital sum.
It might also be useful to know who in Sussex police were masons at the time, and which of the Judges and CPS prosecutors and solicitors were masons. You might also want to consider that the masonic grandfather had groomed the target as a suitor for his daughter. It was not the other way round.
Another possible explanation is that the girl was prone to screen memories, where she had a wheelchair and crutches fixation. Screen memories can be implanted so that a person actually believes that what is suggested to then as being true; actually happened. This could explain why she was intact and why the diary shows no opportunity. This is the work diary that Judge Cedric Joseph wrongly attributed to the defendant in his summing up.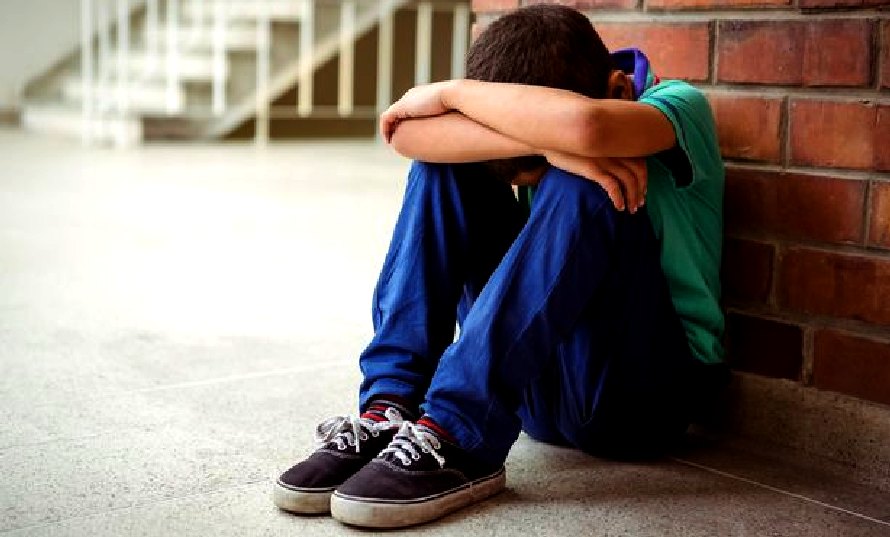 TRUTH OR ATTENTION SEEKING - Nobody likes it when a family breaks up. The children become emotionally unstable and want revenge, to lash out at the disturbance in the lives - and who can blame them. Families should stay together, but these days broken homes all to often lead to dysfunctionality. Statistically, these children are more likely to make up stories, just to gain attention, with no thought of the consequences for calling an adult a child molester. Under the present system no proof is needed to gain a conviction, just the say so of a child who has already been primed in school as to what to say to get special care, when that may be something they are starved of.
No blame then on the children who may be prone to tell stories, more blame on the adults who coach them. There must be a way of providing care for families that break up other than the police grooming them to improve prosecution statistics.
GRIMSBY TELEGRAPH 11 MAY 2018

Just 14 per cent of child sex abuse cases reported to Humberside Police end up in court

An exclusive analysis of crime figures by the Grimsby Telegraph has revealed a worryingly low proportion of crimes result in charges or summons being brought against a suspect.

During the year ending in March 2017, 1,036 outcomes for child sex offences were recorded by Humberside police force.

Only 148 cases ended with charges or summons against a suspect. This means that a suspect ended up in court just 14 per cent of the time.
Some eight cases ended in a caution.

In 321 cases, police confirmed a crime had occurred and the victim supported police action, but problems with evidence prevented further action. This includes cases where the suspect has been identified, but cannot be traced.

Overall, there were 652 cases where evidential difficulties prevented prosecutions, including cases where the victim did not want to proceed.

In one case in nine, or 111, the investigation was completed but no suspect was identified, while in 15 cases, the prosecution were prevented from proceeding because the suspect was under-age.

Across England and Wales, 43,284 outcomes for child sex offences were recorded in the year ending March 2017.

Of those, one in seven, or 6,519, resulted in somebody going to court.
In more than half of the cases, or 22,890, evidential difficulties prevented further action despite the crime being confirmed.

In 6,152 cases, the investigation was completed but no suspected was identified, while in 1,314 cases prosecution was prevented because the suspect was under age, and in 392 cases the offender died before proceedings could be initiated.

There were 631 cases that ended in a caution.

A spokesperson for the National Society for the Prevention of Cruelty to Children (NSPCC) - a charity campaigning and working in child protection said: "Children who have been sexually abused have already suffered extraordinary trauma. Seeing their perpetrator brought to justice can be a crucial part of rebuilding their lives.

"As with all crimes there are many reasons why child sex offence cases don't make it to court."However, it is vital that children are fully supported by appropriate specialists through the interviewing and evidence gathering process.

"When a case does not reach court it's essential that the child has access to help and support to deal with the emotional impact it may have."
What Humberside Police say

Detective Superintendent Mathew Hutchinson, Head of Humberside Police's Protecting Vulnerable People Unit, said: "We work very closely with our partners, in particular Children's Social Care, to safeguard children from abuse and stop abuse happening.

"We have a specialist team of investigators who support child victims of abuse through the criminal justice process. Not all cases make it to court for a variety of reasons which can be particular to the circumstances of an individual case.

"When we have the evidence to prosecute offenders, we pursue them with vigour to bring them to justice on every occasion. We acknowledge the bravery of the victims of abuse that do come forward and would encourage people to report child abuse to the authorities.

"Safeguarding children and vulnerable victims is a priority for Humberside Police."
Who to contact

• Childline, the NSPCC's free 24-hour helpline for children and young people, carried out 9,452 counselling sessions about sexual abuse in 2016/17.

• If children are worried about anything they can contact Childline on 0800 11 11 or use the online chat service at childline.org.uk

• Anyone concerned about a child's welfare can contact the NSPCC Helpline in confidence on 0808 800 5000, 24/7, or at help@nspcc.org.uk
GRIMSBY LIVE - 13 JULY 2017

Drug raid cops to use locksmiths to open doors so they don't smash them up

Humberside Police is to smash in fewer doors after agreeing to let locksmiths go on raids.

Locksmiths are to accompany police on drugs raids in Grimsby – so they don't have to smash down expensive doors and replace them.

Police regularly leave doors smashed through or hanging off hinges in surprise raids, usually so drug dealers don't have time to flush away evidence.

But replacing the doors can cost up to £1,400 a time - and with an average of 10 raids every month in North East Lincolnshire the bill can be more than £10,000.

Now local housing association Shoreline is to partner Humberside Police on raids which they hope will mean fewer doors being damaged.

Grimsby-based Shoreline has recruited locksmith and security training provider MPL to train staff in how to gain entry quickly before the police carry out raids.

Stephen Watkins of Shoreline Housing has recently completed a locksmith course with the Wakefield-based company and will be joining police on raids.

He said: "One of the biggest problems we have as a housing association is when police break down doors on a raid.

"They punch big holes in doors and we have to spend a lot of time and money on repairs and replacement doors. Each damaged door can cost up to £1,400 to replace and can take all day to replace. That adds up when you have 10 raids on average per month."

"We are now liaising closely with the police when it comes to these raids. When there are qualified locksmiths on hand to assist with means of entry then there is no need to damage front doors.

"We feel this approach can work for all housing associations and reduce the financial impact of clearing up after Police raids," added Stephen.

Nicky England of MPL commented: "We're delighted to see Stephen graduate recently and are fully behind his initiative on behalf of Shoreline Housing.

"When you have skilled locksmiths like Stephen on hand to assist the police there really should be no need to damage doors," added Nicky. By Connor Lynch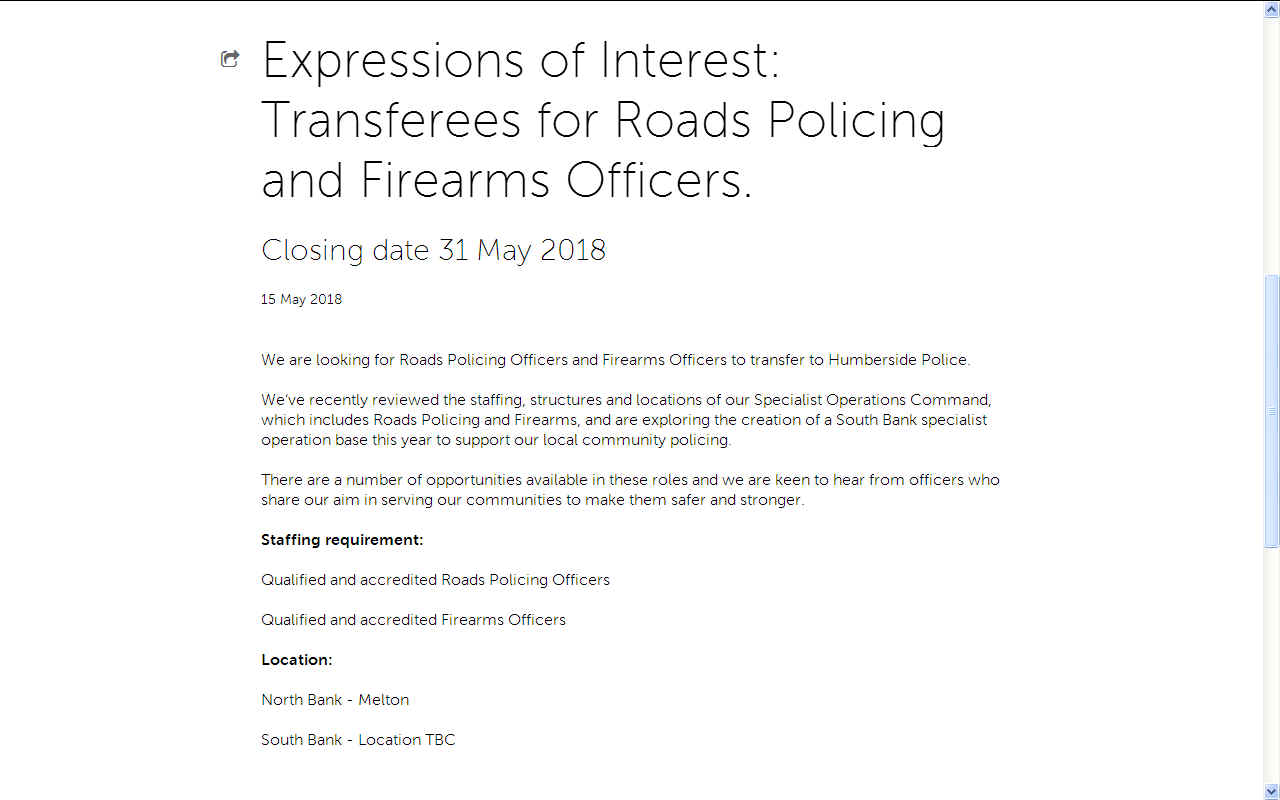 RESPONSIBILITY & RESTRAINT - If the police feel they must use firearms instead of brains to assault a possible suspect's house, they should be sent on anger management courses, have perfect vision and be equipped with body armour. Then, there is a better chance that a trigger-happy bobby might not shoot a naked man.
Humberside police say they want to hear from officers who want to follow a career as an ARV officer. They say their ARV officers are deployed daily to increase the feelings of confidence and the security of the public and to protect them against any threat that should occur within their area and beyond.

There is an extensive training programme to become an ARV officer and this training and investment is continued throughout the duration of the role.
The Humberside Police Force area covers the rural East Riding and North Lincolnshire along with the coastal area of North East Lincolnshire and with the City of Hull at its heart.
United Kingdom law allows the use of "reasonable force" in order to make an arrest or prevent a crime or to defend oneself. However, if the force used is fatal, then the European Convention of Human Rights only allows "the use of force which is no more than absolutely necessary". Firearms officers may therefore only discharge their weapons "to stop an imminent threat to life".

ACPO policy states that use of a firearm includes both pointing it at a person and discharging it (whether accidentally, negligently or deliberately). As with all use of force in England and Wales, the onus is on the individual officer to justify their actions in court.
Humberside is said to be a very desirable place to live and work. It boasts some of England's most attractive countryside and some truly vibrant towns, all with transport links to Leeds, Manchester, London and the South. We have Humberside Airport in our Jurisdiction but are only a hour away from Doncaster airport and 1 ½ hours from Manchester and Leeds/Bradford airports.

They are committed to equality and diversity, and aim to promote an inclusive culture for all officers and staff. So whatever your background, ethnicity, gender, religion or sexual orientation you are welcome.
They are looking for Roads Policing Officers and Firearms Officers to transfer to Humberside Police. They've recently reviewed the staffing, structures and locations of our Specialist Operations Command, which includes Roads Policing and Firearms, and are exploring the creation of a South Bank specialist operation base this year to support our local community policing.

There are a number of opportunities available in these roles and they are keen to hear from officers who share the aim in serving a communities to make them safer and stronger. Location: North Bank - Melton.
If you are interested in transferring to Humberside Police and would like to know more about these roles please contact Ch/Supt Darren Wildbore, Head of Specialist Operations Command - Darren.wildbore@humberside.pnn.police.uk

A Relocation Package is available for Officers transferring and moving to live in the Humberside Force area. Closing date 31 May 2018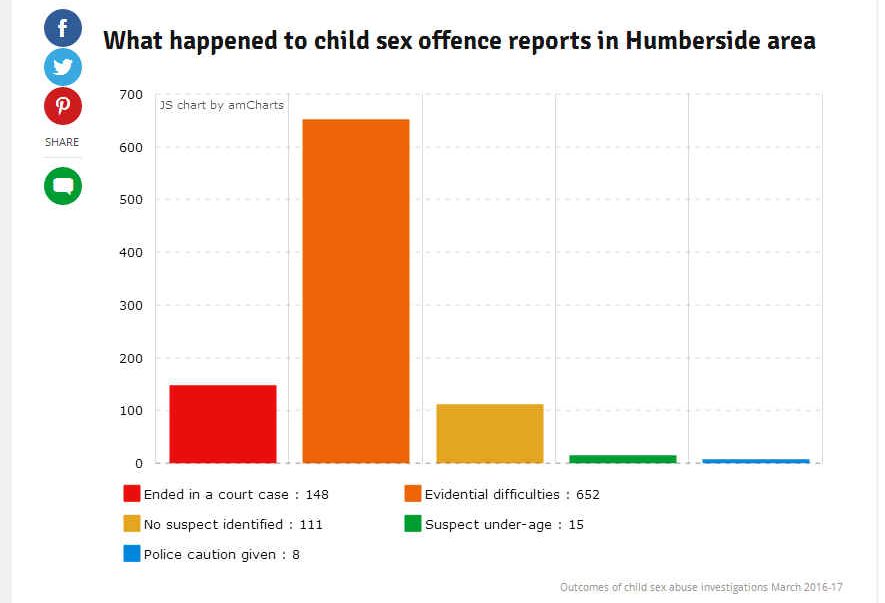 THE HODDINOTT & WILDING REPORTS
The Wilding report found a complete failure of corporate duty by Sussex police. The Hampshire inquiry concluded that three police officers lied about intelligence in order to persuade Deputy Chief Constable Mark Jordan to authorise the raid. The report found that the raid was

"authorised on intelligence that was not merely exaggerated, it was determinably false ... there was a plan to deceive and the evidence concocted."
The report also showed that the guidelines on firearms put together by the Association of Chief Police Officers was breached. Experts on firearms and the law told Kent police that even if the intelligence had been correct, the firearms should not have been authorised.

The chief constable was castigated. Sir John Hoddinott concluded that Paul Whitehouse, the then chief constable,

"wilfully failed to tell the truth as he knew it, he did so without reasonable excuse or justification and what he published and said was misleading."

Sir John found evidence against Deputy Chief Constable Mark Jordan. That included criminal misfeasance and neglect of duty, discreditable conduct and aiding and abetting the chief constable's false statements. There was suggested evidence of collusion between some or all of the chief officers and an arguable case of attempting to pervert the course of justice.

These statements were contained in those investigation reports. The reports have been kept secret - apart from the leaks made to the press - and have never been available for public scrutiny.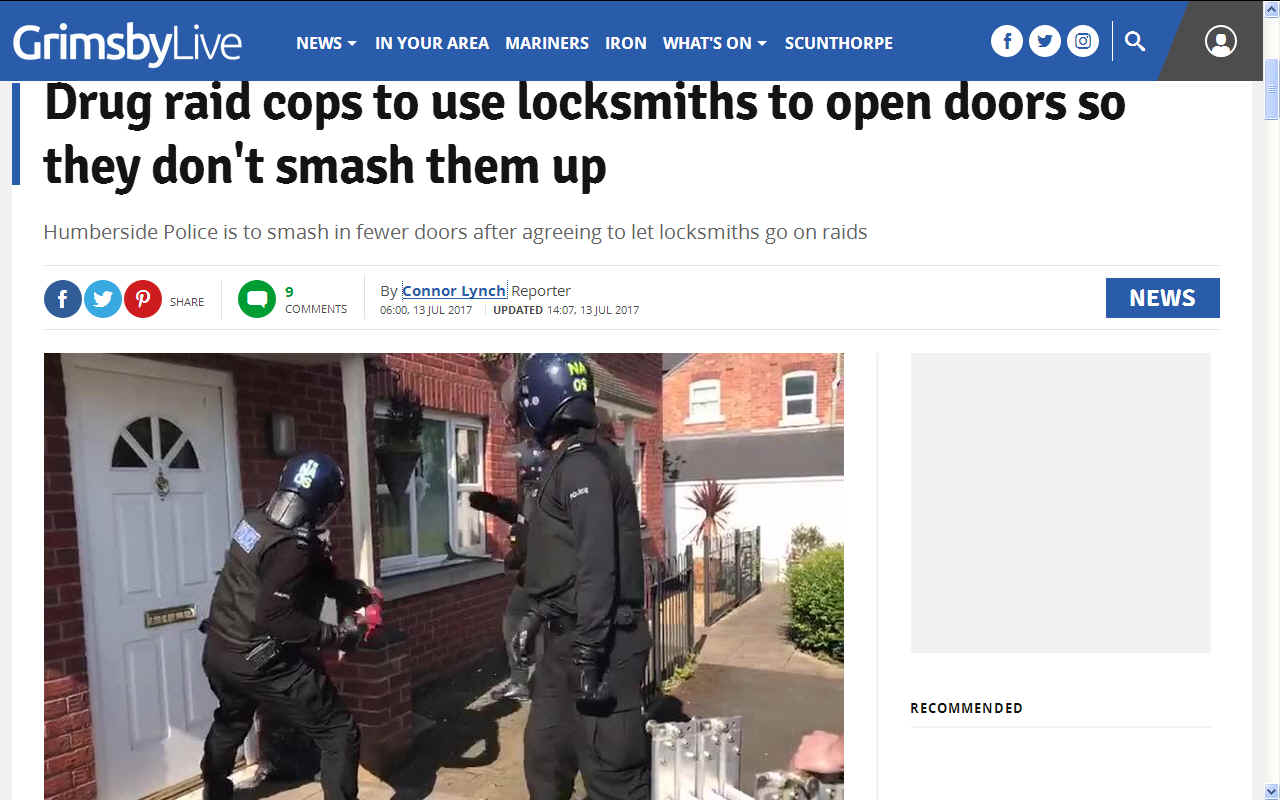 CONTACT HUMBERSIDE POLICE
In an emergency, when life is in immediate danger or a crime is in progress, call 999. They don't give any address or other contact information on their website. Typically, this is a sign of a corrupt force. We stress that we have no evidence to support that, it is merely a statistic derived from other local authority websites where they do not want you to know too much about their management. For all we know, Humberside could have a higher than average percentage of non-masons - and maybe even would consider prosecuting a corrupt council official.
WHY JOIN HUMBERSIDE POLICE ?
A relocation/removal expenses of up to a maximum £8000 to transferring officers who live outside the force area and at least 50 miles from their permanent place of work

A great standard of living with favourable house prices – a three bed family home in the East Riding can range from 250k – 350k. A similar home in North Lincolnshire ranges from 170k – 250k. A 2-bed flat in the desirable Victoria Dock, Hull will set you back around £175k or with a rental of £550pcm

Family life - excellent schools, colleges and of course the University of Hull. Superb parks, gardens and of course the stunning coasts of Lincolnshire and East Yorkshire. You are never more than a short drive away from the countryside and access to the quiet country roads suitable for cycling.

Single Life – a vibrant area with plenty of nightlife, gyms and access to countryside activities.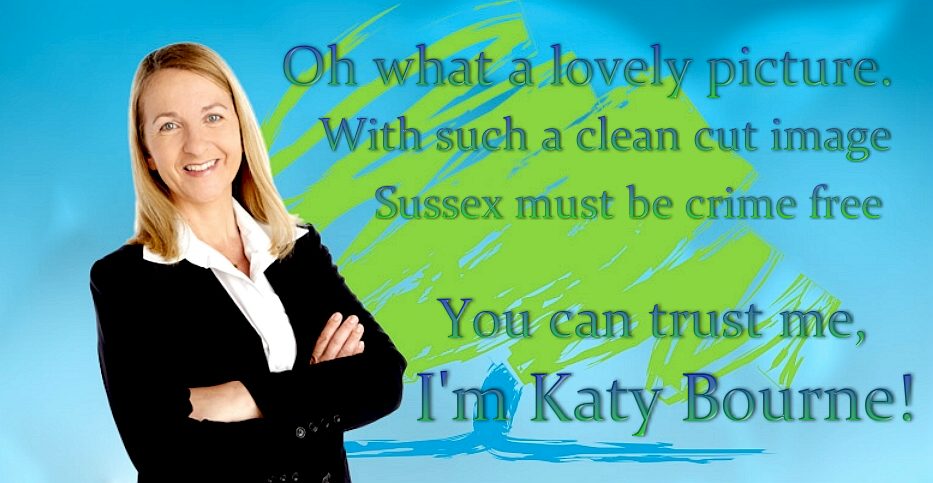 KATY BOURNE - Was elected Crime Commissioner, taking office with an oath to serve the public interest. That is an oath that many are now questioning, where she appears to be serving Sussex Police instead of policing the organisation that has come under such flack for their blatant refusal to investigate so many complaints of malfeasance in public office. What is plain is that where there is criticism of her alleged inaction, that she works with other forces to quash what many might agree is freedom of speech. In the case of Matt Taylor obtaining an injunction and in the case of John Hoath (gun crime allegation) threatening an injunction.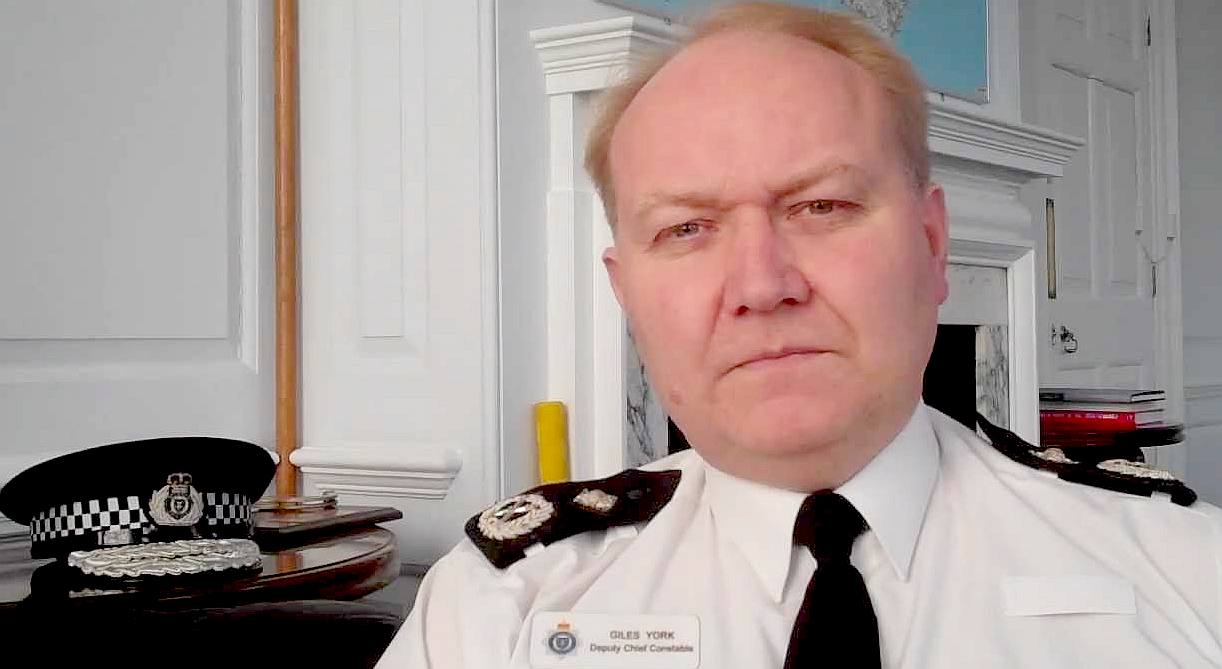 Giles York is the chief constable of Sussex Police taking over from a long chain of chief constables, including Paul Whitehouse, who was finally forced to resign after the Home Secretary insisted that he should go for bringing the force into disrepute from his attempt to cover up the Jimmy Ashley murder. Each time one chief resigns, the next candidate learns from the mistakes of his predecessor and makes effort not to be tripped up in the same way. Unfortunately, that is not helping the situation, where in-effect Mr York has nobody looking over his shoulder to make sure that he is not breaking the law. The most common way of breaking the law, is simply doing nothing when a crime is reported - so becoming party to the crime, as with the Petition scandal in 1997.

HOME OFFICE LINKS
Her Majesty's Inspectorate of Constabulary Criminal Injuries Compensation Appeals Panel
POLICE ASSOCIATIONS AND FEDERATION LINKS
The Police Superintendents Association
POLICE AUTHORITIES
NATIONAL SERVICES LINKS
National Criminal Intelligence Service Serious Fraud Office Victim Support Web Site
https://www.grimsbytelegraph.co.uk/news/grimsby-news/only-one-seven-recorded-child-1552372
https://www.grimsbytelegraph.co.uk/news/grimsby-news/drug-raid-cops-use-locksmiths-193810
https://www.humberside.police.uk/
http://www.report-it.org.uk/your_police_force
A - Z OF SUSSEX POLICE OFFICER INVESTIGATIONS
Keith Stoneman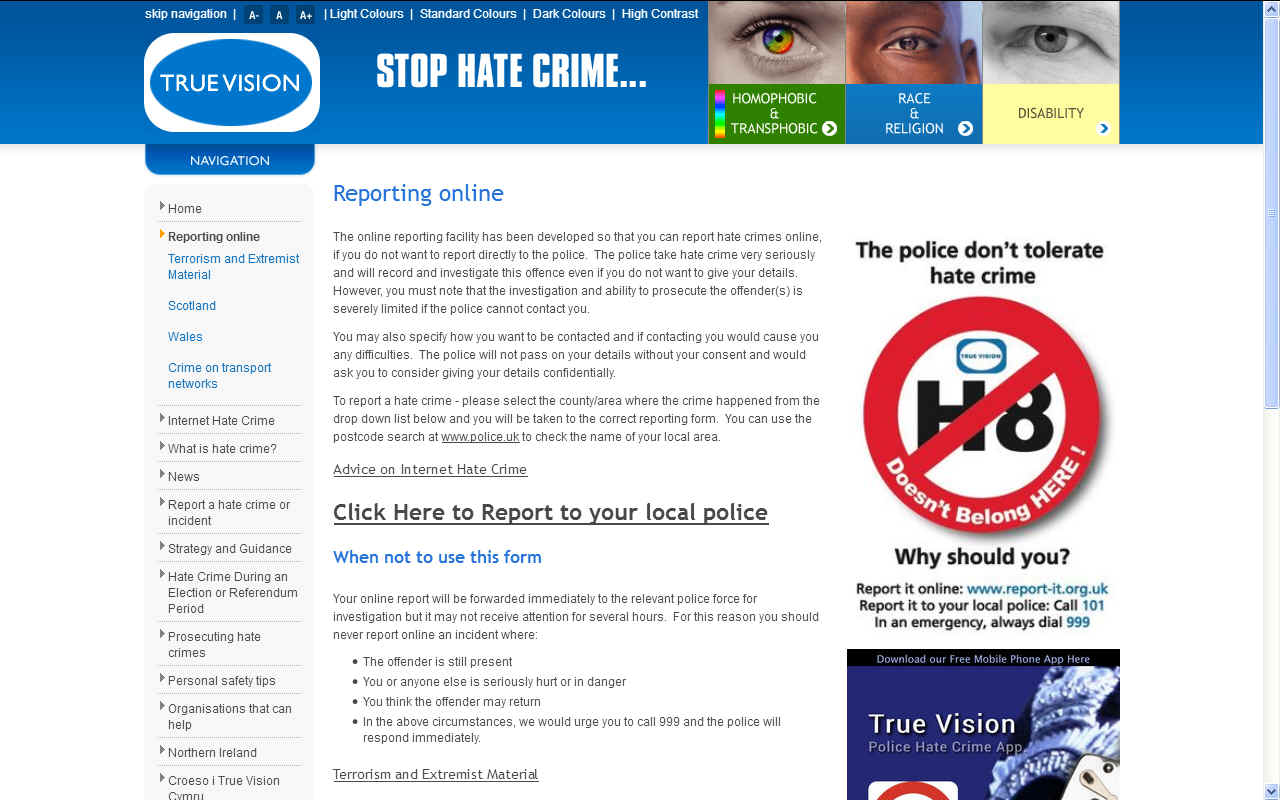 This site is protected under Article10 of the European Convention on Human Rights and Fundamental Freedoms.
FAIR USE NOTICE
This site contains copyrighted material the use of which has not always been specifically authorized by the copyright owner. We are making such material available in our efforts to advance understanding of environmental, political, human rights, economic, scientific, and social justice issues, etc. We believe this constitutes a 'fair use' of any such copyrighted material as provided for in section 107 of the US Copyright Law. In accordance with Title 17 U.S.C. Section 107, the material on this site is distributed without profit to those who have expressed a prior interest in receiving the included information for research and educational purposes.
For more information go to: http://www.law.cornell.edu/uscode/17/107.shtml. If you wish to use copyrighted material from this site for purposes of your own that go beyond 'fair use', you must obtain permission from the copyright owner.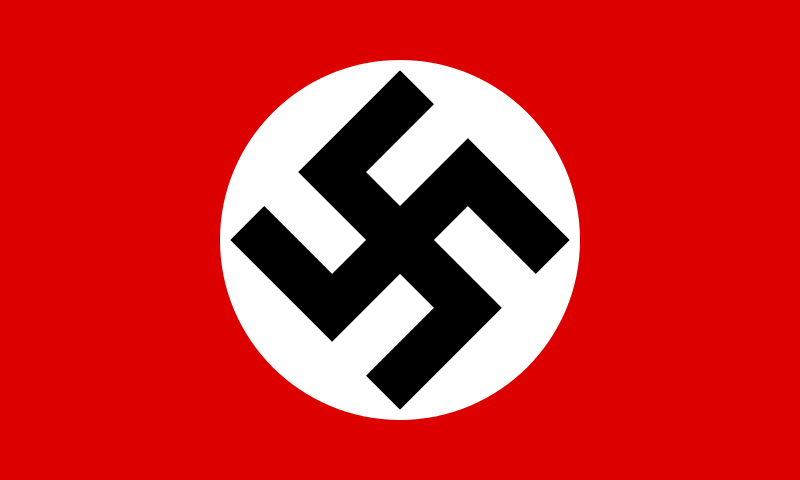 Paul Whitehouse (1993-2001) Ken Jones (2001-2006) Joe Edwards (2006-2007) Martin Richards (2008-2014) Giles York (2014 >>)