County Hall,
St Anne's Crescent,
Lewes, BN7 1UE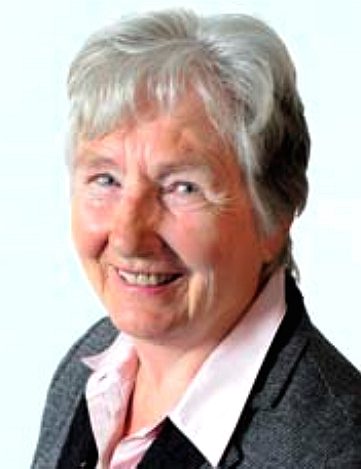 Councillor Sylvia Tidy
Councillor Sylvia Tidy is a Conservative party member in the Crowborough division. She was formerly a Wealden district councillor, where she worked with David Phillips, among others. Sylvia is now a County councillor with ESCC. She was elected on the 5th of May 2005.


Sylvia Tidy has been councillor for Chiddingly and East Hoathly on Wealden District Council (WDC) since 1995. She shares the Crowborough division with Councillor Richard Stodgen.
Mrs Tidy is a farming landlord. She joined the Wealden Conservative Association in 1982 and became chairman of the womenís committee and the Association. From there she became a district councillor and later ran for County Council.
We recall that she was a member of the planning committee, attending the area plans south meetings on occasion. She says that being a councillor can be hard when you canít help people through no fault of your own or, for example, if you are faced with the lack of resources. But that did not stop Wealden wasting £500,000 trying to stop the conservation of a local historic building.
Sylvia knew about the Wealden Action Group, but appears to have done nothing to resolve what appears to be the vendetta against Nelson Kruschandl, not sought to correct the data stored at WDC, which says that Herstmonceux Museum is not that it actually is. This may be a data protection breach, among other issues involving Douglas Moss and Victorio Scrapa. The smartest move Sylvia could have made in the circumstances was to leave Wealden for ESCC, which is to our mind a council that has done its best to save the historic monument at Herstmonceux. We are sure that she could reveal much of the workings of WDC, and could possibly blow the whistle - if it was that she now realizes that certain planning and legal officers were not telling the truth.

Sylvia claims to love the South Downs and the beautiful countryside. We understand that it was this area of involvement that David Phillips took an interest in. Mrs Tidy moved to Sussex in 1958 and married a local farmer. She has lived on the same farm for 45 years and has four children - so contributes to the global population expansion and of course, global warming.

The couple are now semi-retired. They have stopped milking cows and retain a small beef herd. Sylvia is a keen gardener and enjoys reading, singing and ringing church bells.


CONTACTS
Nordens Green Farm
High Hurstwood
Uckfield, TN22 4AL

Phone (home): 01825 733151
Email cllr.sylvia.tidy@eastsussex.gov.uk


Committee memberships

Cabinet
Children's Services Lead Member (Children and Families Lead Member)
Corporate Parenting Panel
Joint Advisory Committee for Schools

Affiliation with other bodies

Uckfield Community Technology College (Governor)
High Weald AONB JAC
Farleys Yard Education Trust (Chairman)
Herne Junior School (Governor)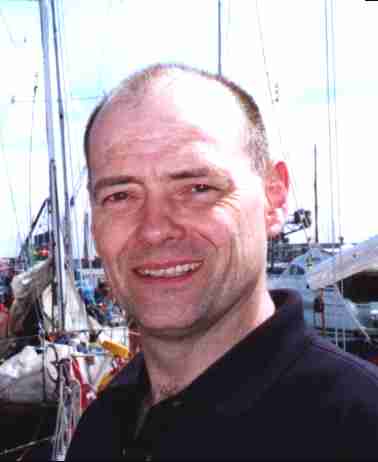 Nelson Kruschandl
Dear Councillor Mrs Tidy,
As a member of a council responsible for a great many historic towns and villages, and also caretaker of the public purse, could I ask you to be especially vigilant against maladministration within the Wealden District Council.
It is my experience that your council has allowed some departments to run riot with taxpayers money. Some officers have used council resources for their own goals and as a playground for acts of impropriety. Sometimes to cover up mistakes, and other times to pursue agendas for profit or personal ambitions and desires.
You were elected to serve the community, not the officers. You were elected to run the council to the best of your ability, after consideration of the issues that matter. It is your duty to conserve the historic built and natural environments. It is also your duty to seek to secure adequate services, education, policing and health care.
These are particularly difficult times, where public funding is under scrutiny against local issues and terrorism and global warming are serious international issues that should be targeted for spending, rather than waste money pursuing lost causes.
Even as I write, identified international dangers are looming and if allowed to escalate unchecked, may put our country and indeed the world as we know it at risk. We can all play our part by doing what we do to the best of our ability.
If we run a tight ship with a clear desk, when something important finds its way on our laps, we will be better able to deal with it. We must conserve our energies for fights that matter.
I would be very interested to learn what sustainable policies your council, and your political party are putting in place, and if you agree whatever has been proposed is effective. I should also like to know if you support the current policies or oppose them?
As a resident of East Sussex, I am relying on you to do the right thing for your district. As an inhabitant of planet earth I am relying on you to keep your eye on broader issues and play your part on the international team that is the human race.
Thank you for taking the time to read this message and I look forward to hearing from you in the near future.
Yours sincerely
Nelson Kruschandl

Party: Conservative
Ward: Chiddingly & East Hoathly
Parish: Chiddingly; East Hoathly
More information about this councillor:
Wealden Email: cllr.sylvia.tidy@wealden.gov.uk
LINKS
http://www.eastsussex.gov.uk/yourcouncil/about/people/councillors/find/crowborough/about.htm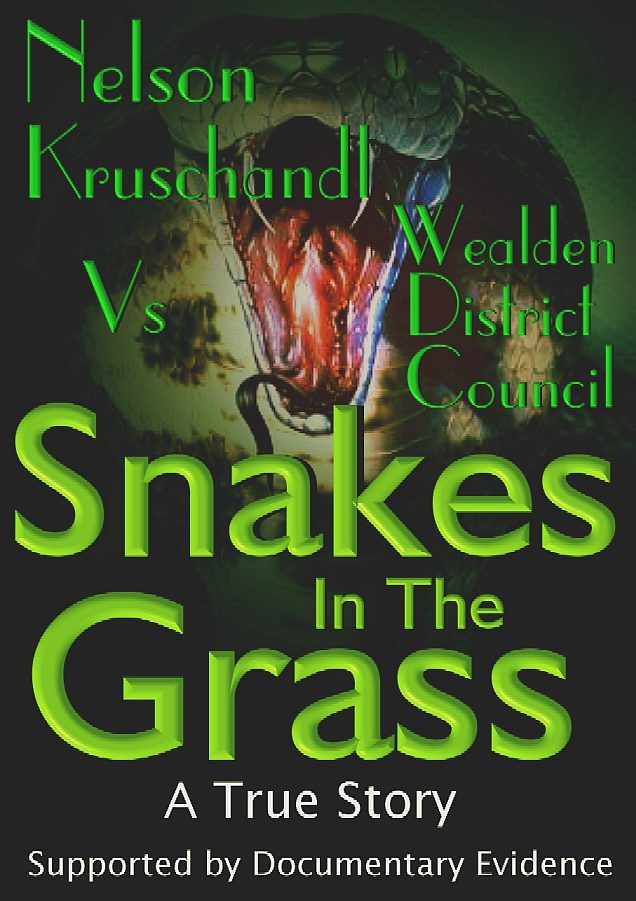 The first volume was the revelation of archaeology undisturbed for 80 years being slowly dusted off over a 30 year timeframe, adorned with witness testimony and laced with archived artifacts. The second volume is a no holds barred exposť, exploring the depths of deviousness, fraud and corruption by un-elected officials of the Wealden District Council and complicit representatives of the people - a veritable WealdenGate of a story told in the style of a murder mystery - a cross between Agatha Christie's Hercule Poirot and the Midsummer Murders. The only difference is that this story is true. This volume will follow the publication of 'The Energy Age,' which is due for publication in 2014.
Herstmonceux Electricity Generating Works Circa. 1900 - 1936