Cllr Nigel Coltman - former Leader of the Wealden District Council
Title: Leader of the Council (Ex)
Party: Conservative
Ward: Hailsham East
More information about this councillor:
Contact Information
Home Phone: 01323 841925
Email: cllr.nigel.coltman@wealden.gov.uk
Home Address:
8 Marshfoot Lane
Hailsham
East Sussex
BN27 2RA
Fax: 01323 849355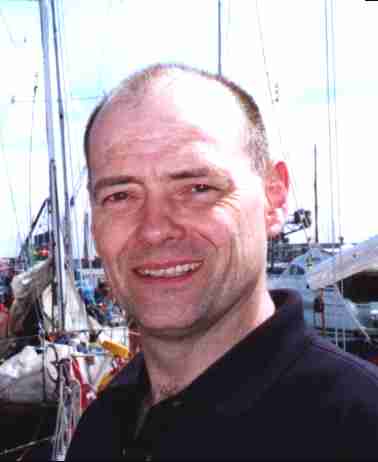 Nelson Kruschandl - Real life victim of a criminal vendetta (a course of malicious conduct is where a local authority work to disadvantage a target, in this case with other agencies, such Sussex Police). When Nelson realized that this council would never stop abusing the rights of residents in their geographical region, he set the wheels in motion to effect citizens arrests, also filming the council officers in the process of committing their crimes. The objective was to force Sussex Police to investigate the council corruption. He could never have guessed how deep the ties were between Wealden DC and the local police force.
It is alleged that instead of curbing their corrupt practices, this galvanised the local authority hoodlums to up their game and stitch him up with a rape charge - and they succeeded in the short term. The only problem with this is that the so-called claimant has since been shown to have been a virgin at the time of the allegation, an inconvenient revelation and unexplained inconsistency in a slowly unraveling of the true facts. A matter that the Criminal Cases Review Commission (CCRC) have so far refused to investigate. Why? How far up the line does corruption extend in the United Kingdom.
Cllr Nigel Coltman was the leader or this council when they attempted to bankrupt Mr Kruschandl in 2003/04. His council made their decision working with other high level members of the council, cabinet members, and other interested councillors including Brian West and Andrew Long. This decision also included taking advice from officers of the council, to include Vic Scarpa, Trevor Scott and Daniel Goodwin. Other officers involved included David Phillips and Doug Moss, both guilty of tampering with photographic evidence - otherwise known as attempting to pervert the course of justice.
It is alleged that because of the copious correspondence between the victim and this council and its members, that it was common knowledge and that because of this, all of those involved knew about the genuine history attaching to The Old Steam House in Herstmonceux - and would have been advised as to the tenets of the Data Protection Act 1998 and the Local Land Charges Act and Rules, as relate to enforcement notices (orders) and other land charges.
Yet, not one of the councillors or officers involved lifted a finger to set the record straight, except to sack Christine Nuttall. Indeed, it appears as though it went the other way - having been caught with their hand in the cookie jar, they upped the game to try and wipe Mr Kruschandl out via character assassination, eliciting the assistance of the local media, who might also be viewed as an accessory after publication of a Section 39 case during the trial - such publication most obviously designed to sway any jury, with the trial judge, seemingly, in-on-it - where he failed to secure the courtroom from reporters and did not refer the matter to the CPS, for the press/reporter to be prosecuted.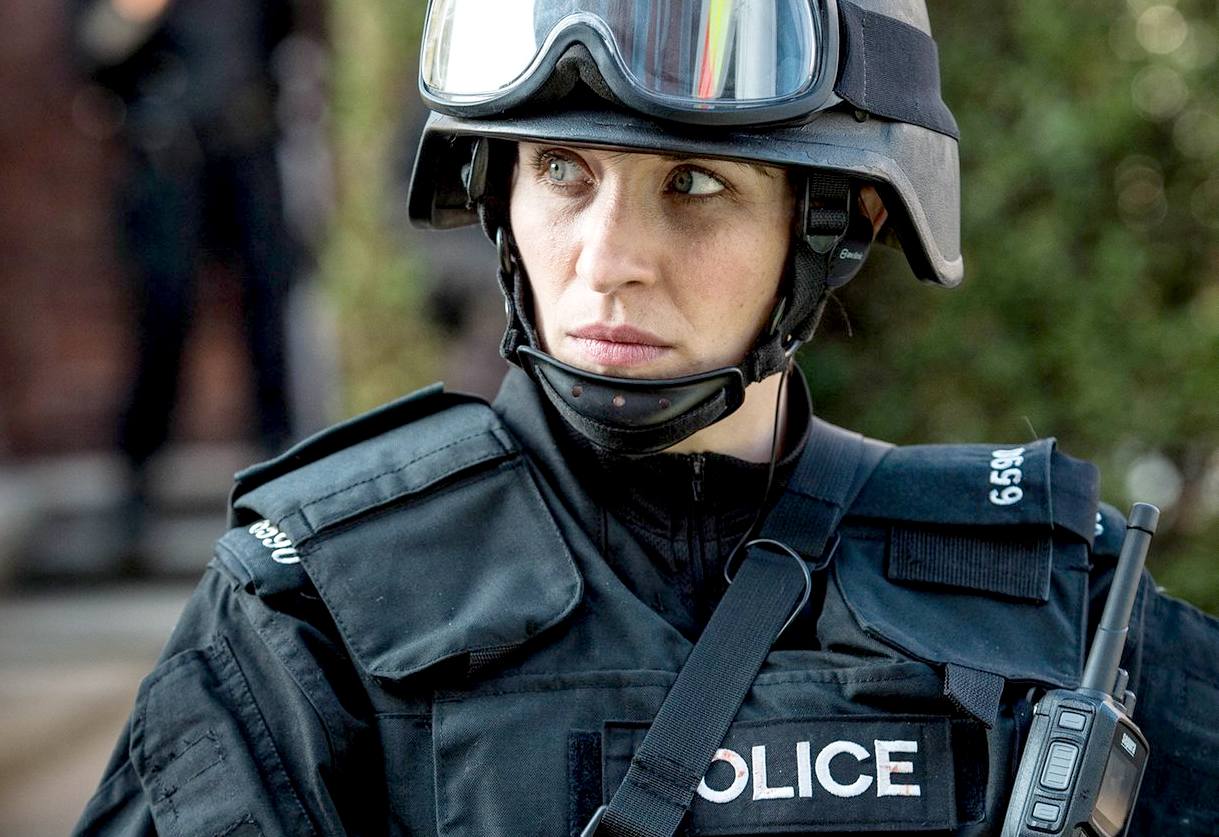 GUILTY & PROSECUTABLE
Officer's should know that 'Aiding and abetting' is a legal doctrine related to the guilt of someone who aids or abets in the commission of a crime. It exists in a number of different countries and generally allows a court to pronounce someone guilty for aiding and abetting in a crime even if they are not the principal offender. In civil terms regarding damages, this is termed vicarious liability.

In the United Kingdom, The 'Accessories and Abettors Act 1861' provides that an accessory to an indictable offence shall be treated in the same way as if he had actually committed the offence himself. Section 8 of the Act, as amended, reads:

"Whosoever shall aid, abet, counsel, or procure the commission of any indictable offence, whether the same be an offence at common law or by virtue of any Act passed or to be passed, shall be liable to be tried, indicted, and punished as a principal offender."
That does not look good for Nigel, Giles York, Kelvin Williams or Bob Standley, except that the Sussex Police are in the pockets of Wealden District Council and also conspire with other agencies to cause harm to their intended victims. It is therefore unlikely that Sussex Police might be persuaded to investigate something where they have been involved for a very long time, despite Chief Constable Giles York being awarded a medal by Queen Elizabeth for services rendered.
This matter has been brought to the attention of Katy Bourne and the Prime Minister, David Cameron, because it is the kind of institutional corruption that we as a nation should not tolerate. We fought two world wars to ward off evil, and yet here we are, with organised white collar criminals in the corridors of power, albeit at a local level, but where will it end if we allow hate crime to go unchecked.
Hate crime is illegal. Hate crime is discrimination as per Article 14, but once authority is used unlawfully after it has been pointed out that it would be unlawful, then misfeasance translates to malfeasance - and so becomes a criminal matter: unlawful becomes illegal.
The only possible reason that we can imagine that would give a repeat offender the impetus to continue offending, is if they knew that the local police are in their back pocket, bought and paid for. Wealden District Council is a repeat offender. Sadly, many councils are and corruption in police forces all over the country is like an epidemic, recently (April 2016) reflected in the "Line of Duty" television series.
We are following this story with great interest, as it represents a test case with British Justice in the dock.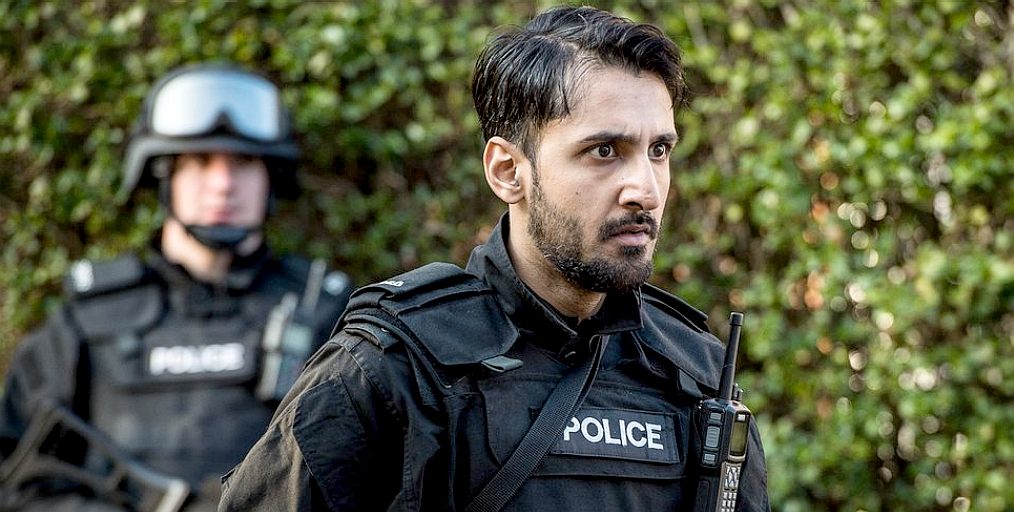 THE GUARDIAN 21 APRIL 2016 - Presenter's child abuse crimes should not be 'whitewashed' and should be explored in BBC drama, says Napac.

A charity providing support for survivors of child abuse has defended the BBC's use of an image of Jimmy Savile in its police drama Line of Duty, saying Savile's crimes should not be "whitewashed" from history and that it is important for drama to explore issues around child abuse.

The National Association for People Abused in Childhood (Napac) advised the BBC on the series, which has a long-running storyline about an investigation into a police cover-up of child abuse.

The penultimate episode of the BBC show, which airs on Thursday, has been criticised for using a photo showing Savile shaking hands with one of the characters.

Lawyer Liz Dux, who represents Savile's victims, told the Daily Mail that her clients had "had enough of Savile's image invading their lives" and accused the BBC of showing "a total lack of sensitivity".

However, Peter Saunders, founder of the Napac, said the programme had handled the issue sensitively in the context of an important storyline.

"It's a fleeting moment, it's not a large, in your face, long-lasting image of Savile," he said. "I've watched the first five episodes including this one and it is incredibly powerful. I don't find it gratuitous - it's a serious look at just how these bastards get away with it.

"Line of Duty is a very serious comment on police cover-ups, society's cover-ups and the power of celebrity. I think all forms of media used responsibly and appropriately can contribute to the very serious conversation about this issue of vile child abuse and how it exists."

Saunders said the BBC had had concerns about including the image of Savile, given the corporation's failure to stop him from abusing many of his victims while working on its programmes, as detailed in the Janet Smith report published in February.

However, he argued that the BBC's failure to stop Savile from abusing his victims made it all the more important that the corporation acknowledged what had happened.

He said: "We find out things that people have done that are terrible and unfortunately we can't whitewash them out of history. We should be able to acknowledge that Savile was an evil bastard who used his celebrity."

In response to the criticisms, a spokesperson for the BBC said the use of the image was consistent with Line of Duty's setting in a "recognisable and authentic world".

She added: "One brief picture has been included to highlight the real-life context of the fictional story – that a fictional police officer suppressed claims of child sexual exploitation by a fictional local politician.

"When viewers have had the opportunity to view the episode for themselves, they will see the BBC has acted responsibly and sensitively towards the victims and survivors of Savile. Napac were consulted and aware of his inclusion and the episode will be preceded by a warning and followed by an action line." By Jasper Jackson
HISTORIC OPEN LETTER TO NIGEL COLTMAN
Dear Councillor Coltman,
As a member of a council responsible for a great many historic towns and villages, and also caretaker of the public purse, could I ask you to be especially vigilant against maladministration within the Wealden District Council.
It is my experience that your council has allowed some departments to run riot with taxpayers money. Some officers have used council resources for their own goals and as a playground for acts of impropriety. Sometimes to cover up mistakes, and other times to pursue agendas for profit or personal ambitions and desires.
It has taken me more than 20 years to finally reach an understanding with your council about the Generating Station at Herstmonceux. I hope you agree that we cannot afford to let situations like that develop again to drain the council and lead to widespread bad feeling and mistrust.
You were elected to serve the community, not the officers. You were elected to run the council to the best of your ability, after consideration of the issues that matter. It is your duty to conserve the historic built and natural environments. It is also your duty to seek to secure adequate services, education, policing and health care.
These are particularly difficult times, where public funding is under scrutiny against local issues and terrorism and global warming are serious international issues that should be targeted for spending, rather than waste money pursuing lost causes.
Even as I write, identified international dangers are looming and if allowed to escalate unchecked, may put our country and indeed the world as we know it at risk. We can all play our part by doing what we do to the best of our ability.
If we run a tight ship with a clear desk, when something important finds its way on our laps, we will be better able to deal with it. We must conserve our energies for fights that matter.
I would be very interested to learn what sustainable policies your council, and your political party are putting in place, and if you agree whatever has been proposed is effective. I should also like to know if you support the current policies or oppose them?
As a resident of Wealden, I am relying on you to do the right thing for your district. As an inhabitant of planet earth I am relying on you to keep your eye on broader issues and play your part on the international team that is the human race.
Thank you for taking the time to read this message and I look forward to hearing from you in the near future.
Yours sincerely
Nelson Kruschandl
Cllr Coltman failed to respond to this letter in over three years, confirming his acceptance of the observations and criticism of his council.
LINKS & REFERENCE
http://twitter.com/JaspJackson
The Guardian 2016 April 21 line-of-duty-charity-advisers-defend-use-of-jimmy-savile-photo
http://twitter.com/JaspJackson
jasper.jackson@theguardian.com
http://www.theguardian.com/media/2016/apr/21/line-of-duty-charity-advisers-defend-use-of-jimmy-savile-photo
COUNCILLORS SERVING IN 2017 INTO 2018

Councillor Dick Angel

Heathfield Nth & Cenrl - Cons


Councillor Kevin Balsdon

Pevensey and Westham - Cons


Councillor Jo Bentley

Hailsham South and West - Cons


Councillor Bob Bowdler

Heathfield East - Cons


Councillor Lin Clark

Pevensey and Westham - Cons

Deputy Chairman Standards


Councillor Nicholas Collinson

Hailsham Central & North - Cons

Portfolio Community Leadership Human Resources


Councillor Nigel Coltman

Hailsham Central and North - Cons

Chairman of Licensing


Councillor Dianne Dear

Pevensey and Westham - Cons

Dep Chair of Planning South


Councillor Phil Dixon

Rotherfield - Conservative

Dep Chair of Audit Finance


Councillor Pam Doodes

Ninfield & Hooe with Wartling

Conservative - Vice-Chairman


Councillor Claire Dowling

Uckfield Central - Cons

Dep Ldr Public Health Safety


Councillor Jan Dunk

Heathfield North & Central - Conservative


Councillor Philip Ede

Alfriston - Conservative


Councillor Helen Firth

Uckfield New Town - Cons


Councillor Jonica Fox

Cross-in-Hand/ Five Ashes - Conservative


Councillor Roy Galley

Danehill/ Fletching/ Nutley - Cons

Portfolio Economic Dev & Waste Man


Councillor Richard Grocock

Hailsham South and West - Cons


Councillor Chris Hardy

Hartfield - Cons- Chairman


Councillor Jim Hollins

Crowborough West - Cons


Councillor Peter Holloway

Forest Row - Conservative


Councillor Johanna Howell

Frant/ Withyham - Cons

Ch Planning North


Councillor Toby Illingworth

Buxted & Maresfield - Cons


Councillor Stephen Isted

Crowborough Jarvis Brook - Independent


Councillor Andy Long

Herstmonceux - Cons


Councillor Michael Lunn

Buxted & Maresfield - Cons


Councillor Philip Lunn

Crowborough East - Cons


Councillor Barry Marlowe

Uckfield Ridgewood - Cons

Dep Ch Licensing


Councillor Rowena Moore

Forest Row - Conservative


Councillor Kay Moss

Crowborough St Johns - Cons

Dep Chair Overview & Scrutiny


Councillor Douglas Murray

Willingdon - Conservative


Councillor Ann Newton

Framfield - Cons

Portfolio Planning & Dev


Councillor Amanda O'Rawe

Hailsham East - Conservative


Councillor Mark Pinkney

Hellingly - Conservative


Councillor Dr Brian Redman

Mayfield - Conservative

Chairman of Standards Committee


Councillor Ronald Reed

Crowborough North - Conservative


Councillor Carol Reynolds

Uckfield North - Cons


Councillor Greg Rose

Crowborough East - Cons

Chair Overview & Scrutiny


Councillor Peter Roundell

Danehill/ Fletching/ Nutley - Cons

Chairman Audit Finance


Councillor William Rutherford

Frant/ Withyham - Cons


Councillor Daniel Shing

Polegate South - Ind Democrat


Councillor Oi Lin Shing

Polegate North - Ind Democrat


Councillor Raymond Shing

Willingdon - Independent Democrat


Councillor Stephen Shing

Willingdon - Independent Democrat


Councillor Angela Snell

Polegate North - Conservative


Councillor Robert Standley

Wadhurst - Conservative

Leader of the Council


Councillor Susan Stedman

Horam - Conservative

Chair Planning South


Councillor Roger Thomas

Heathfield North & Central - Cons


Councillor Jeannette Towey

Crowborough West - Cons


Councillor Chriss Triandafyllou

Hailsham South and West - Cons


Councillor Peter Waldock

Uckfield North - Cons


Councillor Neil Waller

Crowborough North - Cons

Dep Chair Planning North


Councillor David Watts

Chiddingly & East Hoathly - Cons


Councillor Graham Wells

Wadhurst - Cons

Portfolio Housing & Benefits


Councillor David White

Hellingly - Independent


Councillor John Wilton

East Dean - Conservative
Dick Angel - Jo Bentley - John Blake - Bob Bowdler - Don Broadbent - Norman Buck - Raymond Cade - John Carvey - Lin Clark
Nicholas Collinson - Nigel Coltman - Ronald Cussons - Barby Dashwood-Morris - Dianne Dear - Phil Dixon - Pam Doodes
Claire Dowling - Jan Dunk - Louise Eastwood - Philip Ede - Helen Firth - Jonica Fox - Roy Galley - Richard Grocock - Chris Hardy
Steve Harms - Jim Hollins - Peter Holloway - Johanna Howell - Stephen Isted - David Larkin - Andy Long - Michael Lunn
Barry Marlowe - Nigel McKeeman - Huw Merriman - Rowena Moore - Kay Moss - Douglas Murray - Ann Newton - Ken Ogden
Amanda O'Rawe - Charles R Peck - Diane Phillips - Mark Pinkney - Major Antony Quin RM - Ronald Reed - Dr. Brian Redman
Carol Reynolds - Greg Rose - Peter Roundell - William Rutherford - Daniel Shing - Oi Lin Shing - Raymond Shing - Stephen Shing
Robert Standley - Susan Stedman - Bill Tooley - Jeanette Towey - Stuart Towner - Chriss Triandafyllou - Peter Waldock
Neil Waller - David Watts - Mark Weaver -Graham Wells - David White - John Wilton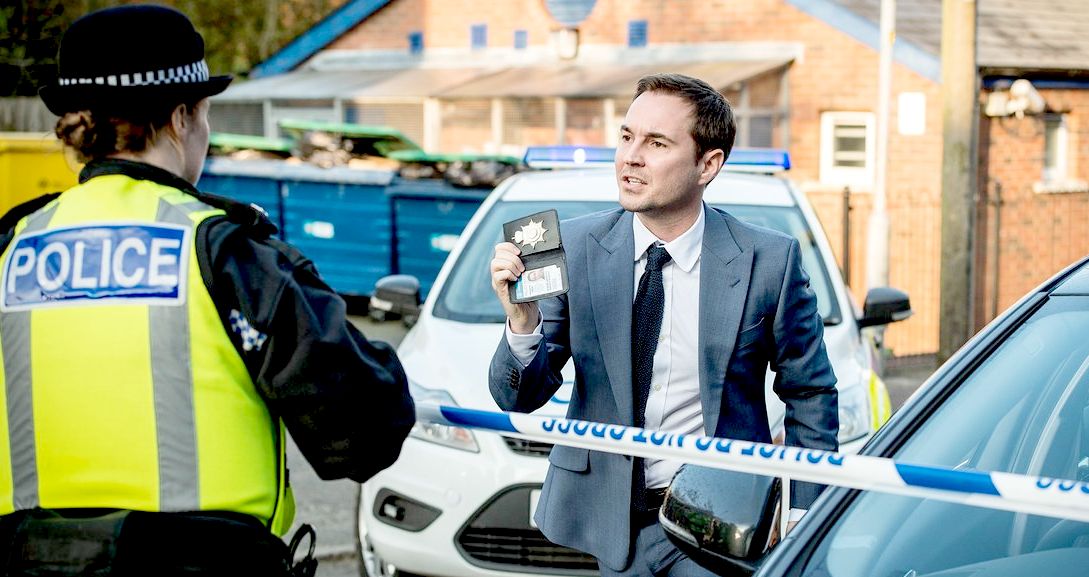 LINE OF DUTY - Is a British police procedural television series created by Jed Mercurio, aired on 26 June 2012. The first series was BBC Two's best-performing drama series in 10 years, with a consolidated audience of 4.1 million viewers. The drama was re-commissioned for a second series, and the first episode was broadcast on 12 February 2014. The second series achieved widespread public and critical acclaim, and, on 8 April 2014, the BBC commissioned two further series. In April 2014, Line of Duty was included in a list of the Top 50 BBC Two shows of all-time.
HERSTMONCEUX & PARISH COUNCIL CONTACTS
COUNCIL MEMBERS SITTING ON - AREA PLANS SOUTH 2015
Andrew Long - (no email address)
David White - cllr.david.white@wealden.gov.uk
Diane Dear - cllr.dianne.dear@wealden.gov.uk
Charles Peck - cllr.charles.peck@wealden.gov.uk
Chris Hardy - cllr.chris.hardy@wealden.gov.uk
Chris Triandafyllou - cllr.chriss.triandafyllou@wealden.gov.uk
Daniel Shing - daniel.shing@wealden.gov.uk
Dick Angel - cllr.dick.angel@wealden.gov.uk
Barby Dashwood-Morris - cllr.barby.dashwood-morris@wealden.gov.uk
Barry Marlowe - cllr.barry.marlowe@wealden.gov.uk
Bill Bentley - cllr.bill.bentley@eastsussex.gov.uk
John Blake - cllr.john.blake@wealden.gov.uk
Lin Clark - cllr.lin.clark@wealden.gov.uk
Nigel Coltman - cllr.nigel.coltman@wealden.gov.uk
Nigel McKeeman - cllr.nigel.mckeeman@wealden.gov.uk
Raymond Cade - cllr.raymond.cade@wealden.gov.uk
Ron Cussons - cllr.ron.cussons@wealden.gov.uk
Stephen Harms - cllr.steve.harms@wealden.gov.uk
Stephen Shing - cllr.stephen.shing@wealden.gov.uk
Susan Stedman - cllr.susan.stedman@wealden.gov.uk
THIS SITE CONTAINS MANY EXAMPLES OF THIS COUNCIL'S UNREASONABLE BEHAVIOUR - With thanks to Action Groups across the country for the supply of real case history and supporting documents. *THAT THE PUBLIC MAY KNOW*
Vicarage Lane, Hailsham, East Sussex, BN27 2AX T: 01323 443322
Pine Grove, Crowborough, East Sussex, TN6 1DH T: 01892 653311
http://www.wealden.gov.uk