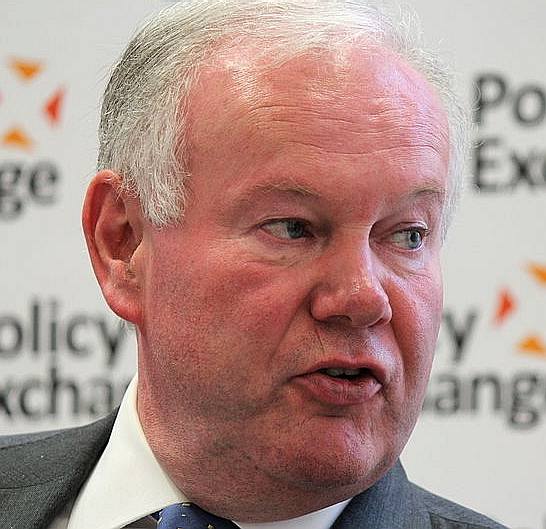 Charles Hendry - Conservative MP for Wealden, the climate Sec of State, about to stand down to enjoy Blair Castle and a new position as adviser to the Atlantic Supergrid Corporation. He is succeeded by Nus Ghani, the first woman to represent Wealden in Parliament.
Who is keeping tabs on the mounting maladministration tally at Wealden District Council. If you have or are aware of injustice, corruption or other impropriety, please let the MP for Wealden know about it. Mind you, he appears to be the subject of a scandal of his own, regarding alleged conflicts of interest.
A BIT ABOUT CHARLES HENDRY
Charles Hendry was born in May 1959. He was educated at Rugby School and at the University of Edinburgh, taking an Honours degree in Business Studies. Mr. Hendry was elected to Parliament as the Member for Wealden in June 2001 having been selected as Prospective Parliamentary Candidate for Wealden in March 2000, following the decision of The Rt. Hon. Sir Geoffrey Johnson Smith, to retire.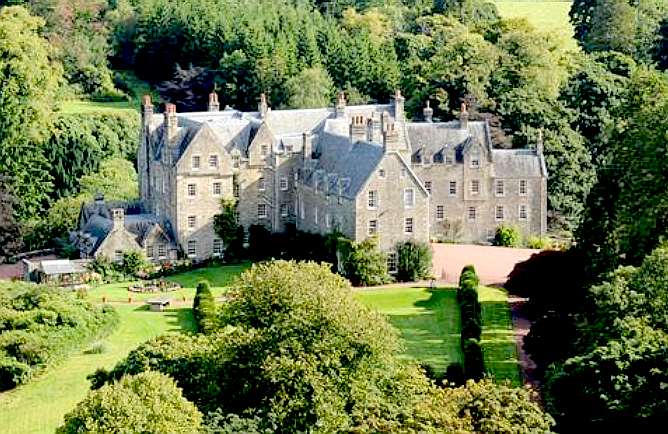 Sir Geoffrey heard a number of complaints about Wealden District Council but failed to investigate either one. Sir Geoffrey failed to intervene when the Sanctuary at Bushy Wood was bulldozed. He also did nothing to urge this council to prevent Anne Harris's home being torn down around her, for which Wealden were found guilty of maladministration. Later when Anne was again under attack from Wealden's enforcement officers, again the local MP did nothing. Not a particularly good record - we think you'll agree. Mr Phillips argued before the Crown Court, that a road was actually a linear pile of rubble. Needless to say the Court showed him the door, but why didn't Sir Geoffrey intervene?
Before entering Parliament, Charles Hendry worked as a Public Relations and Government Relations Adviser to the international communications groups, Burson-Marsteller and Ogilvy and Mather Public Relations. He has been a Trustee/Vice President of the homeless charity, The Big Issue Foundation since 1995. He is Treasurer of the Party's Charter for Britain Campaign, highlighting the dangers of the government's constitutional changes. We wonder then why there is a shortage of affordable housing in Wealden land.
Mr Hendry was joint Chairman of the All-Party Parliamentary Group on Homelessness and Housing Need, between 1992 - 1996. He was Honorary President of the British Youth Council from 1992 to 1997. He was Parliamentary Private Secretary to the Rt. Hon William Hague MP and to Gillian Shephard MP, Secretary of State for Education between 1994 and 1995.
He was appointed as the vice chairman of the Conservative Party in 1995 by John Major, in which capacity he remained until he lost his seat in 1997.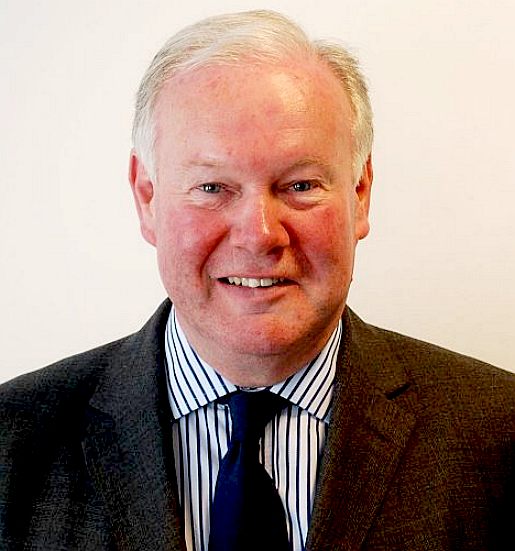 Laughing all the way to the Bank, or rather, Blair Castle - Charles Hendry moves as far away from East Sussex as possible! Possibly to escape the global warming that has now led to flooding in the south that he was elected to address. I'm alright Jack!
2000 >>
On his re-election in 2001, he was appointed an Opposition Whip by Hague, and was appointed as a spokesman on Education and Skills in 2003 under the leadership of Iain Duncan Smith. However, he was moved a few months later under Michael Howard to again become a vice-chairman of the Conservative Party before serving as a spokesman on trade and industry since early 2005. He served briefly as a member of the culture, media and sport select committee in 2004. He also serves as the vice chairman of the all party groups on endometriosis, Internet and management.

In September 2006, Charles became a Patron of the Tory Reform Group. Hendry was a Shadow Minister of State for Energy and Climate Change since October 2008. He became Minister of State for Energy and Climate Change in May 2010 before being replaced by John Hayes in September 2012. Five months later he was announced as the new Chairman of Forewind, the offshore wind farms joint venture, replacing Lord Deben who had resigned the chairmanship in September 2012 when he became Chair of the Committee on Climate Change.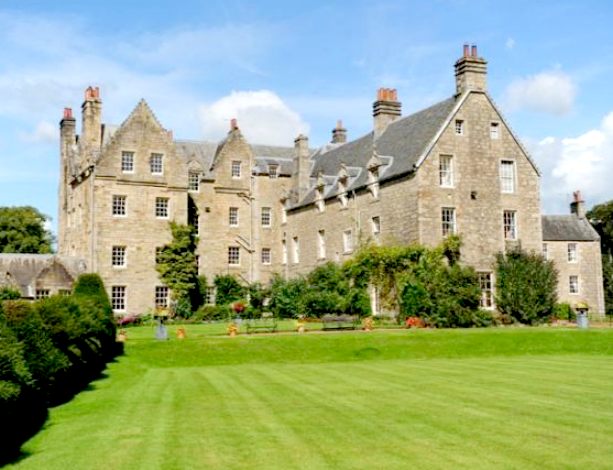 BLAIR CASTLE - Not so much a castle as a large manor house with slate roofs. Can you imagine the heating bills for this house? Estates like this contribute to global warming unless the owners install ground heat pumps and other micro generation features external to the extant buildings such as not to harm any archaeological interest. This should be the responsibility of all owners of country estates to comply with the tenets of the Climate Change Act 2008 - as Mr Hendry would know from his time as an Environment Minister. He might also drive an electric car. We look forward to an update on his efforts to tackle global warming, walking the walk, instead of talking the talk.
In 2003, he called for the introduction of first time voter packs to help to engage young people in the political process. In January 2008 he was appointed as a Vice-Chair of the Board of Trustees of UK Youth Parliament. He had served as Co-Chair from late 2006 but governance changes dissolved the Co-Chair system in favour of a sole Chair.

To distance himself from his predecessor's court-case libel action in 2005 Hendry said that the Church of Scientology "are not a cult", adding that his statement was on the behalf of constituents subscribed to the Church.

In May 2010 he took his share of the vote to the 30th largest of the Conservatives' 307 seats, on an absolute majority of votes at 56.6%.

Since November 2012, he has been the Prime Ministerial Trade Envoy to Azerbaijan, Kazakhstan and Turkmenistan.

In March, 2013, Hendry announced he would stand down as MP at the 2015 election, making way for Nus Ghani.

In July, 2013 it was revealed that Hendry had secured a job as adviser to the Atlantic Supergrid Corporation which plans to import power to the UK via an undersea cable from Iceland. The two revelations appears to be interconnected.
Hendry had signed an energy pact with Iceland while he was Minister of State at the Department of Energy and Climate Change. What an amazing coincidence.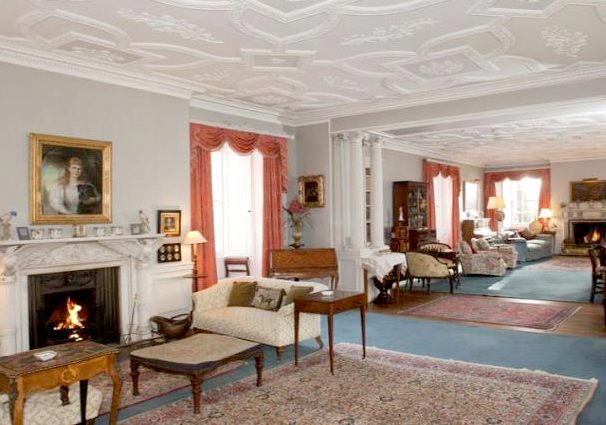 TELEGRAPH 18 NOV 2011 - It may not quite fit in with George Osborne's "age of austerity", but Charles Hendry has bought a castle.

The Conservative energy minister and his wife, Sallie, whose first husband was a member of the Moores family that once owned the Littlewoods Pools empire, have spent up to £2.5 million on Blair Castle in Ayrshire.

"At a time when many are concerned about finding employment, we will be providing local people with jobs," he tells Mandrake. "My wife will look after the business side. It's ideally located, as there are four championship golf courses in the area, and there will be weddings."

He adds: "It will not interfere at all with my work as a Minster or my constituency work. We will continue to live in Sussex where my constituency is."
PERSONAL LIFE

Hendry married Sallie Moores, who had first married into the Moores family of the Littlewoods company, in July 1995 in Westminster and has two sons and two stepchildren. In 2011 they sold their London home for £4.75 million and bought Blair Castle in Ayrshire.
MPs EXPENSES - THE TELEGRAPH JUNE 2009

Charles Hendry, the shadow energy and climate change minister, used the money to pay for two servants at his £750,000 farm house in East Sussex over three years.

Mr Hendry, the MP for Wealdon, also owns a £2.56 million town house in Westminster.

Mr Hendry is the second senior Conservative found to have claimed public money to pay for domestic staff. Sir John Butterfill, the MP for Bournemouth West, claimed £17,000 for servants' quarters at his second home.

A contract drawn up by Mr Hendry and submitted to the Commons fees office in September 2004 shows that the staff, a husband and wife, were paid to clean, iron clothes and provide "general support in the garden".

They were paid £737 a month for their work at the farm house, for which Mr Hendry has claimed almost £90,000 in second home expenses over the past four years.

Mr Hendry bought the house in 2000 with his wife, Sallie, for £750,000. He designates it as his "second home" for expenses purposes.

His "main home" is a house in a street in Westminster, which the couple bought in 2002 for £2.56 million, without a mortgage.

They live there with their two children and have since taken out a mortgage on it.

Mr Hendry has also in the past paid his wife to work for him out of public funds.

Among other expenses claims made for his second home, Mr Hendry claimed about £350 in 2004 for pest control services, following infestations of mice, wasps and flies in the property's roof.

Two years later, the MP claimed £75 for the collection of a sample and an analysis by an independent testing laboratory.

Mr Hendry has said the test was for suspected asbestos. "Had it been asbestos, we may have had to leave the property," he said.

In May 2004, Mr Hendry successfully claimed £376 for security work, including the servicing of the farm's CCTV system, despite the bill showing that the work was completed and paid for in September 2003.

The MP has said it was a "legitimate claim" that had not been reimbursed at the time. During the same year, he claimed £380 for electrical work, including some for the room containing his piano.

Mr Hendry said on Monday night the work was on "a plug socket adjacent to the piano... not piano lighting".

Since then Mr Hendry has claimed £1,260 a month for interest on the mortgage of the farm house.

He also claimed hundreds of pounds a month for various other bills, including council tax, water and electricity.

In March 2007, he claimed £1,300 for the installation of a new oil tank and the digging of a trench for the pipe. He also claimed regular £500 bills for fuel oil and £90 a month for window cleaning.

Mr Hendry designates a room in the farm house as an office, which allows him to claim half his home phone and fax bill back on his office expenses.

Mr Hendry has defended the claims for staff.

"I have claimed for some of the costs for that help which was necessary and which related to the house, not the garden," he said.

"I have help in the home and in the garden at my constituency home. I have not claimed for the full cost of this as it seemed proper that I should bear most of these costs personally," he added.
DAILY MAIL AUGUST 2011
A Tory minister's cleaner who stole more than £90,000-worth of jewellery has avoided jail - because she is a single mother.

Barbara Kuligowska, 30, took the jewellery from Sallie, wife of Tory energy minister Charles Hendry, while she was cleaning their Westminster home.

The Polish worker was employed by the couple at their six-bedroom house for four years.

Among the jewellery she stole from them was a pair of Cartier earrings worth £25,000 and a diamond studded elephant brooch worth £8,950.

Southwark Crown Court heard Kuligowska had stolen the items and sold them for a fraction of the cost 'to make ends meet.' She was said to have pocketed as little as £6,000 from the sale of the items.

Several items later turned up on the internet and in pawnbrokers in London. However, the vast majority of the jewellery has not been recovered.

But Kuligowska, a mother of one, walked free after the judge, Peter Susman QC, handed her a 12-month prison sentence suspended for two years, and ordered her to perform 60 hours unpaid work.

He said: 'This was a very serious offence indeed.

'You were employed as a cleaner of a house in London which was left empty for periods of time. You were trusted to go there and clean when it was left empty.

'You were well treated by your employers and it is to your credit that you spoke highly of your employers. You had even said had you supposed to ask for help you probably would have got it.

'Instead of that you were dishonest and stole jewellery to great financial value and, no doubt at all, some of it to great sentimental value to the loser.'

The judge said he had imposed the 'merciful' sentence because Kuligowska was a single mother.

Mr Hendry, the MP for Wealden in Sussex, is Minister of State for Energy and Climate Change, and was chief of staff to William Hague when he was Conservative leader.

He married Sallie in 1995 after she reportedly gained a multi-million-pound divorce settlement from her first husband, a member of the Moores family who once owned the Littlewoods Pools empire.

Kuligowska, of Hammersmith, west London, pleaded guilty to a charge of theft by an employee.

Prosecutor Peter Lancaster told the court Kuligowska started working for the couple in 2007, but it was not until 2010 that Mrs Hendry noticed items of jewellery had gone missing.

'The defendant was trusted, she had her own key and she had the alarm code to enter the residence while they were away,' he added.

When Mrs Hendry alerted the police, Kuligowska initially denied the theft, but admitted it soon afterwards.

Thomas Garner, defending, said his client's nine-year-old son had been sent to live in Poland with her sister while she was working for the Hendrys and she had been sending money back to support him.

Mr Garner said: 'This was not an offence that was motivated by greed and certainly not something that funded a lavish lifestyle.

'She lived in a small flat and for the period of time had three separate jobs and was struggling not only to support herself but to send money home to her son who was proving a burden on the family there.' Kugliowska was also said to suffer from Hepatitis C.

The judge said: 'If you did not have a son I would without hesitation at all have sent you to prison.

'Because of your son I find it possible to take a merciful course and I have particularly in mind that whatever problems you have and have had are not the fault of your son and I think the court ought to take into account the effect on him.

'Some people may find that hard to understand and say that if a person in your position of trust breaches that trust the mere fact you are a single mother should not make a difference. I am not of that view.'

The court heard Mr and Mrs Hendry's insurers were refusing to pay out for the loss, claiming that the jewellery should have been kept more securely.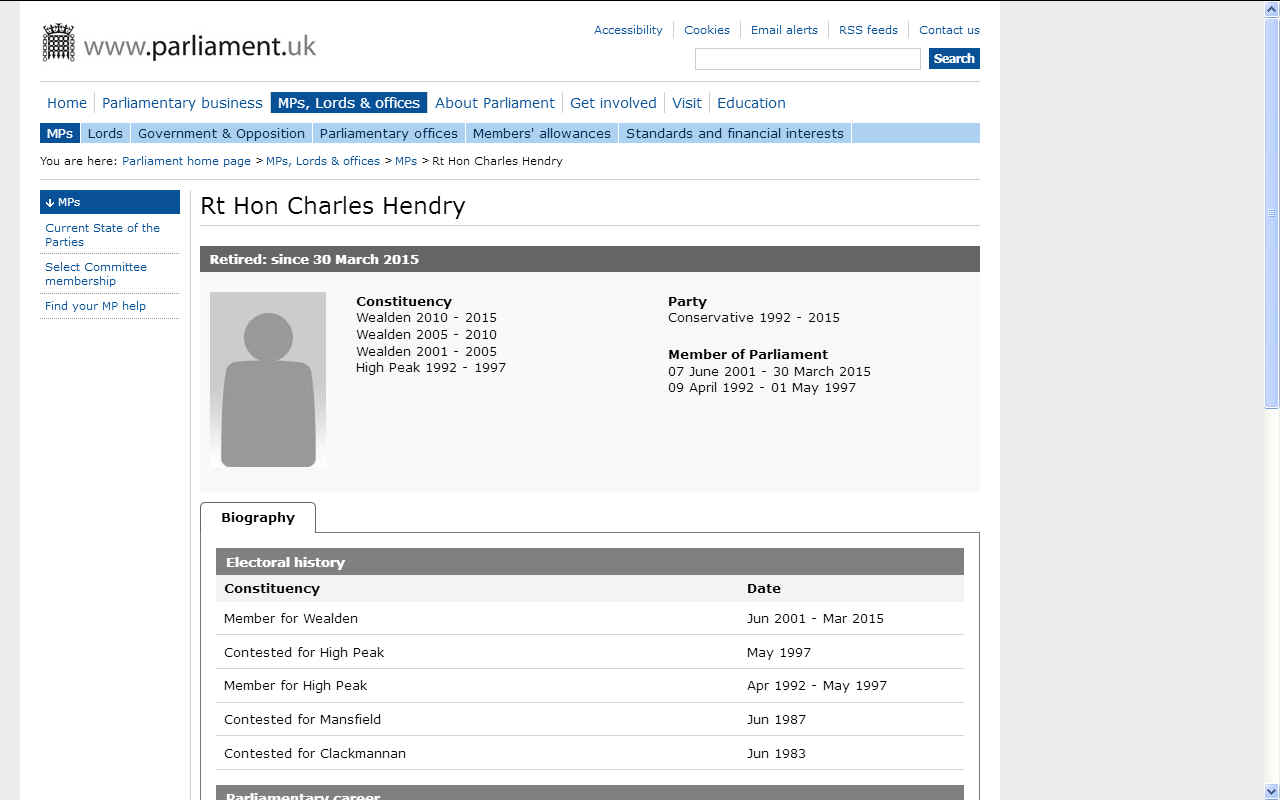 | Constituency | Date |
| --- | --- |
| Member for Wealden | Jun 2001 - Mar 2015 |
| Contested for High Peak | May 1997 |
| Member for High Peak | Apr 1992 - May 1997 |
| Contested for Mansfield | Jun 1987 |
| Contested for Clackmannan | Jun 1983 |
| Post | Date |
| --- | --- |
| Minister of State (Department of Energy and Climate Change) | May 2010 - Sep 2012 |
| Shadow Minister (Energy and Climate Change) | Oct 2008 - May 2010 |
| Shadow Minister (Business, Enterprise and Regulatory Reform) | Dec 2005 - Oct 2008 |
| Shadow Minister (Higher Education and Intellectual Property) | May 2005 - Dec 2005 |
| Shadow Minister (Children, Young People and Families) | Jun 2002 - Jun 2005 |
| Opposition Whip (Commons) | Jun 2001 - Jun 2002 |
| Post | Date |
| --- | --- |
| Deputy Chair, Conservative Party | Jul 2003 - Jul 2005 |
| Vice-Chair, Conservative Party | Jul 1995 - Jul 1997 |
| Committee | House | Date |
| --- | --- | --- |
| Energy and Climate Change Committee | | Jan 2009 - May 2010 |
| Culture, Media and Sport Committee | | Dec 2003 - Jun 2004 |
| Northern Ireland Affairs Committee | | Nov 1994 - Mar 1997 |
| Procedure Committee | | Apr 1992 - Mar 1995 |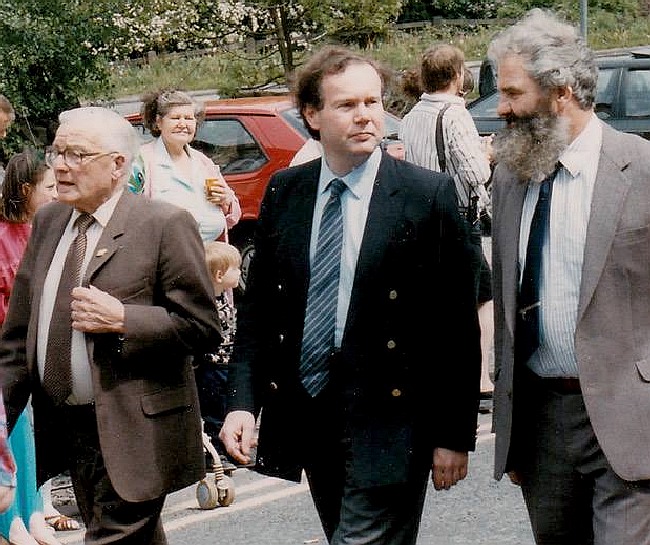 ANTI CORRUPTION
In view of Mr Hendry's failure to tackle any of the corruption issues concerning Wealden District Council over something like 20 years, we agree with him that it will be in the best interests of all concerned, not least the historic built environment - if he were to retire from politics.
We need an MP for Wealden who is prepared to bring about changes to make Wealden accountable for their refusal to comply with statutory requirements and other breaches of the Human Rights Act.
There is also the matter of the lack of affordable housing in East Sussex, making financial slaves of thousands of young families that are caught in the renting trap where landlords get richer and the poor get poorer - something to do with Conservative politics perhaps. Was slavery abolished? Not in the present United Kingdom; it appears to be encouraged. How about another bailout for those hard done by banking chaps.

email: hendryc@parliament.uk
See Nolan Committee reforms Lord Nolan

CHARLES HENDRY LINKS
http://www.rightmove.co.uk/property-for-sale/property-30105667.html
http://www.countrylife.co.uk/news/article/526197/For-sale-One-of-Scotland-s-greatest-country-houses.html
http://www.visitscotland.com/info/accommodation/blair-estate-p432801
http://www.heraldscotland.com/politics/political-news/tory-minister-is-new-laird-of-historic-scottish-castle
http://www.celticcastles.com/castles/blair-castle-estate/?source=castlelist
http://www.blairestate.com/
http://en.wikipedia.org/wiki/Charles_Hendry
http://www.telegraph.co.uk/news/newstopics/mps-expenses/5425248/MPs-expenses-Charles-Hendry-used-public-
cash-to-pay-for-two-servants.html
http://www.dailymail.co.uk/news/article-2032152/Cleaner-Barbara-Kuligowska-stole-90-000-jewellery-minister-Charles-
Hendrys-wife-walks-free-court.html
https://www.parliament.uk/biographies/commons/charles-hendry/1220
http://www.theguardian.com/environment/2012/sep/05/john-hayes-charles-hendry-energy-minister
http://www.forewind.co.uk/news/64/34/Charles-Hendry-appointed-as-chairman.html
http://news.bbc.co.uk/1/hi/technology/2980022.stm
"Scientology receives local rates relief on properties". Panorama (BBC). Retrieved June 8, 2012.
General Election Results from the Electoral Commission
http://www.ukti.gov.uk/uktihome/media/item/403560.html
http://www.thisissussex.co.uk/Wealden-MP-Charles-Hendry-says-stand-2015/story-18324369-detail/story.html
http://www.theguardian.com/politics/2013/jul/29/tory-minister-charles-hendry-donor
"Tory minister Charles Hendry spends millions on Blair". Daily Telegraph
"Climate Minister buys a castle with 16 bathrooms... and a massive carbon footprint". Daily Mail
Leigh Rayment's Historical List of MPs
Charles Hendry MP official constituency website
Contributions in Parliament at Hansard 1803–2005
Electoral history and profile at The Guardian
Record in Parliament at TheyWorkForYou
Profile at Westminster Parliamentary Record
BBC News - Charles Hendry profile 30 March 2006


CAROLINE ANSELL - CAROLINE LUCAS - CHARLES CLARKE - CHARLES HENDRY - CHRIS GRAYLING - DAVID BLUNKETT
DAVID CAMERON - DAVID MILIBAND - ERIC PICKLES - GEOFFREY JOHNSON-SMITH - GEORGE OSBORNE - GORDON BROWN
GREG CLARK - GREGORY BARKER - JACK STRAW - JOHN GUMMER - JOHN PRESCOTT - KENNETH CLARKE - KIM HOWELLS DR
MARGARET BECKETT - MARGARET THATCHER - MARIA CAULFIELD - NICK CLEGG - NORMAN BAKER - NUS GHANI - PATRICIA HEWITT
PHILIP DUNNE - PHILIP HAMMOND - SAJID JAVID - STEPHEN LLOYD - TERESA MAY - TESSA JOWELL - TONY BLAIR - VINCE CABLE