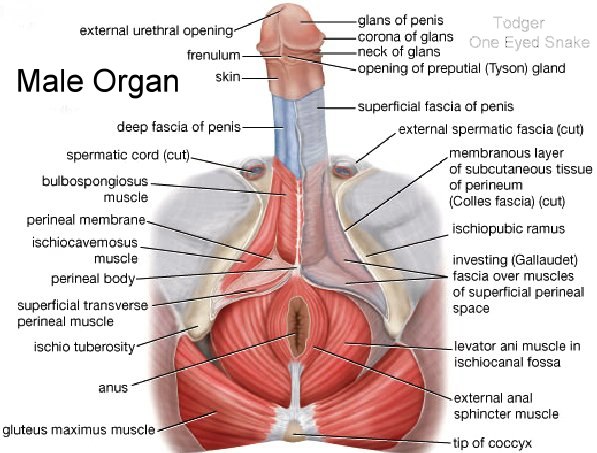 PENIS - The penis is a male body part found on the outside of the body. It is used for urination and for sexual reproduction. The main sexual function of the penis is to be inserted into a female's vagina and deliver semen which may cause pregnancy. This activity is called sexual intercourse.

There are many slang words for penis. They include dick: john-thomas, johnson, cock, and schlong. Sometimes it is called the: male member, missile, dreadnought, love-stick, woody, plonker, tallywhacker, trouser-snake, todger, one-eyed-snake, privates or half a pound of sausages. There are many more slang terms and new ones crop up all the time but may not catch on.
Being described as a 'Penis' or 'Dick' may not mean that you have a giant member to be boastful of to women, but that you are stupid, accident prone, careless, socially inept or otherwise lacking in one way or another, or care only about yourself and not about the harm you are causing to others or the public money you are wasting. Such as:
"He's a bit of a dick." or "What a dick-head." There are many variations and part of the fun of this is making up interesting ways of insulting the target, or simply describing the person concerned such that the audience get the picture.
Of the reproductive organ, the length and thickness of the penis is different for different people. The size of a soft penis (not erect) is much smaller than when it is erect. Some penises grow more when they get hard than other penises. In most cases, whether a penis is big or small, it can still be used for sex. It averages out to be around 3 to 6 inches long when not erect. The average size of an erect human penis is between 13 – 16 cm (5.1– 6 in). The average circumference of a penis is 12.3 cm (4.85 in) when fully erect. The penis grows bigger during puberty. At the start of puberty, the average length of the penis is 6 centimetres (2.4 in). The penis reaches adult size about 5 years later. A study done in 1996 found the mean length of an adult man's penis is 89 millimetres (3.5 in) when it is not erect. The average length of an erect penis is about 12.9 to 15 centimetres (5.1 to 5.9 in).

Also see: sodomy.

Also see: bollocks buggery hymen rape sex sodomy stalking torture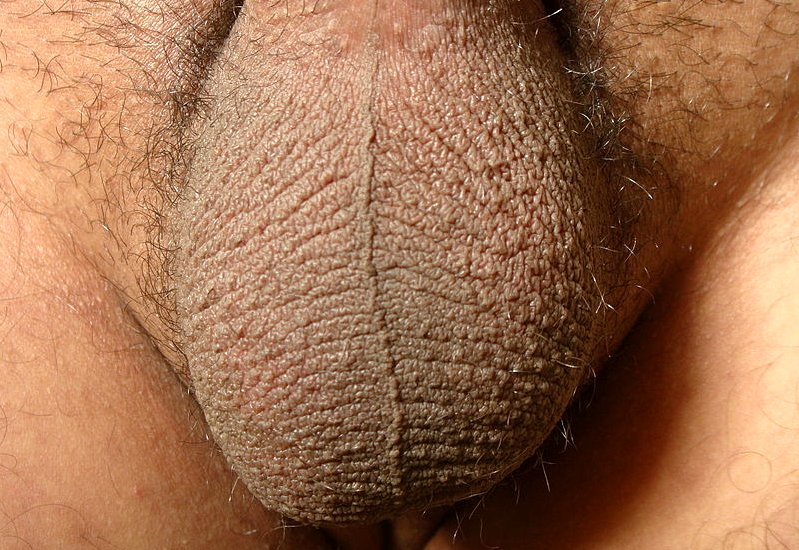 HOME | AFFORDABLE | CLIMATE | DEVELOPERS | ECONOMICS | HOMES | LADDER | MORALS | POVERTY | PROPERTY | SLAVERY | WEALTH