Lime Park Estate Limited was set up in March of 1985 by some of the residents in Lime Park, company number 01893712. According to companies house this is a property management company, code: 98000. But that may not be strictly accurate, where many of the occupiers in the Park are not represented and this company works against the interests of some of those who are not represented to cause loss contrary to the Fraud Act 2006.
It seems that from the timing, this company was formed with the express purpose of giving some property occupiers an advantage over other occupiers. This ruse was achieved by denying some property occupiers membership of this company - hence no say in the running or voting rights - and we believe not fully apprising Wickens Estates Limited of their intentions - otherwise, Wickens Estates Limited would become vicariously liable. This is the subject of an ongoing investigation and buyers should beware. Wickens Estates Limited (Co No 00463356) is now Store Property Developments Limited.
The lawful purpose of a residents property management company is to fairly represent the interests of all concerned. Hence, a prerequisite is that all the occupiers of whatever geographical location in question, are offered the opportunity to make representations - and this is normally by being a member, whether a company or just an informal association. You may consider such tactics on the part of Lime Park Estates Limited to be bullying or intimidatory, but the Companies Acts describe this as oppression - which is of course unlawful - and as that mantra moved past November 2006, became illegal by virtue of the Fraud Act 2006, with anyone involved potentially liable in respect of the Accessories Aiding and Abettors Act 1861.
Clearly, unless resolved, this is a matter for Companies House, possibly involving the disqualification of any and all directors, unless they work to correct their modus operandi and include the interests of all those using the shared drive in their day to day thinking.
Conspiracy to cause loss is a criminal offence under the provisions of the Criminal Law Act 1977. The maximum penalty against conviction can be life imprisonment.
STORE PROPERTY DEVELOPMENTS LIMITED
41 EASTCHEAP
LONDON
EC3M 1DT (Registered Office)
Company No. 00463356

Previous Names:
Date of change Previous Name
05/03/1987 WICKENS ESTATES LIMITED

Company Type: Private Limited Company
Nature of Business (SIC):
68100 - Buying and selling of own real estate
68209 - Other letting and operating of own or leased real estate

Mortgage: Number of charges: 20 ( 0 outstanding / 20 satisfied / 0 part satisfied )
Last Members List: 27/11/2012
The directors of Lime Park Estate Limited as at the 15th of July 2012 were:
* Shelagh Claire Lambert (17-09-53 Sales Executive)
* Peter Gwyn Langford Townley (15-07-1924 - Retired)
* Louise Elizabeth Jones (06-09-1959 - Receptionist BMW Hailsham)
* Camille Anne-Marie De Kok (12-03-1961 - Sales Manager Camlock Systems)
Prior to this Henry Arnell and Gillian Arnell were residents, naming number 2 Lime Park: Linden House.
PROPERTY PRICE HISTORY:
East Lodge, Lime Park - Estimated value £ 256,000 (range £204,800 to £307,200)
Findaproperty.com/valuation/church-road & Findaproperty.com/house-valuation
Linden House, Lime Park - Sold £354,957 freehold 22 Aug 2006 (Rightmove.co.uk/house-prices/)

Lime House, Lime Park - Sold £310,700 freehold 26 Apr 2001
Lime House, Lime Park - Sold £165,000 freehold 4 July 1997 (Zoopla.co.uk/house-prices)
Company Officers - Current and Previous
Persons with Significant Control
| Name | Active from | Born | Address | Level of control |
| --- | --- | --- | --- | --- |
| Mrs Clare Askaroff | 2016-07-20 | 7/1957 | Lime Lime Park, Church Road, Hailsham, East Sussex BN27 1RF | Ownership of shares 25 to 50 percent |
ZOOPLA Zed-Index @ Sept 2012 : £482,447 estimate
PROPERTY FOR SALE:
Lime House, Lime Park - Guide: £485,000 - £520,000
Estate Agent Links: Rightmove.co.uk/property-for-sale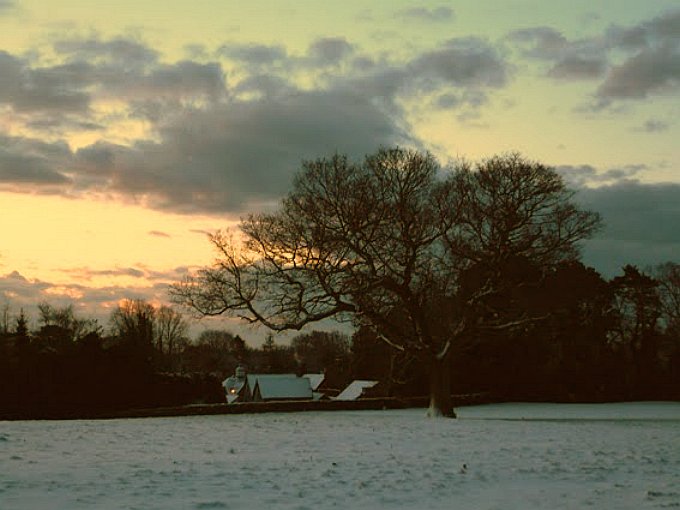 | | | |
| --- | --- | --- |
| PERSONS | PROPERTY | DATE |
| | Lime Park (whole) | > 1952 |
| Manor Farm (East Grinstead) Limited | Lime Park (division) | 1953 - |
| Wickens Estates Limited | Shared Drive | > 1986 |
| Lime Park Estate Ltd (LPE) | Shared drive access | 1986 - |
| Russell Pike (Perfect Gardens) | Drive maintenance for LPE | 2012 - 2020 |
| - | - | - |
| | 1 Lime Park (now Lime Cottage) | 1981- 1996 |
| Shelagh Claire Lambert | | 1996 - |
| - | - | - |
| Captain Hanchard-Goodwin | 2 Lime Park (now Linden House) | 1981 - 1987 |
| | Linden House | 1987 - 2002 |
| | Linden House | 2002 - 2005 |
| Louise Elizabeth Jones | | 2006 - 2013 |
| Susan Harriet Vogt & Phillip John Gallagher | Linden House | 2013 - |
| | 3 Lime Park (now Lime House) | 1953 - 1997 |
| | 3 Lime Park (now Lime House) | 1997 - 2001 |
| | 3 Lime Park (now Lime House) | 2001 |
| Camille Anne-Marie De Kok | | 2001 - 2014 |
| | | 2014 - |
| - | - | - |
| | 4 Lime Park (now Lime) | > 1978 |
| Gerada Hendrika Theodora Christiana Brookfield Van Geel | 4 Lime Park (now Lime) | > 1981 |
| Clare & Nikolai Askaroff | Lime (not a director of LPE Ltd in 2012) | 1981 - 2008 |
| | Lime (not a director of LPE Ltd in 2012) now controlling mind | 2008 - 2020 |
| - | - | - |
| Gerada Hendrika Theodora Christiana Brookfield Van Geel | Generating Works | > 1981 |
| | Generating Works | 1982 - 1991 |
| Generating Works Restoration Company | Generating Works | 1991 - 1997 |
| | | 1991 - |
| - | - | - |
| | The Rectory | 1953 -1984 |
| | The Rectory | 1984 - 1985 |
| | | 1985 - 2018 |
| | The Old Rectory | 2018 - 2019 |
| Alison Deshayes | The Old Rectory | 2019 - |
| John Oliver (Roofer) | Rectory/Lime roofs/walls | 2012 - 2020 |
| | The Old Rectory | 2019 - |
| | The Old Rectory | 2019 - |
| - | - | - |
| John & Bernard (Bernie) Ford | Farmer - drive to Gardner Street | |
| - | - | - |
| ... | East Lodge | |
From 1909 the Baron de Roemer purchased the estate and began generating electricity for the village of Herstmonceux. This milestone in the development of what would later become the national grid, would put Lime Park on the map with the Generating buildings becoming important as a surviving Monument under the limited protections afforded by an English Heritage Monument Protection Programme.
The gatehouse known as East Lodge is a Grade II listed building.
The Park is now divided into several plots with different owners as detailed below. Should any entry not be correct please email the site publishers for correction.
After 1952, the main house was divided into four smaller units to form a terraced row of houses. The former stables were converted to residential use.
In 1982 the generating buildings were separated from Lime.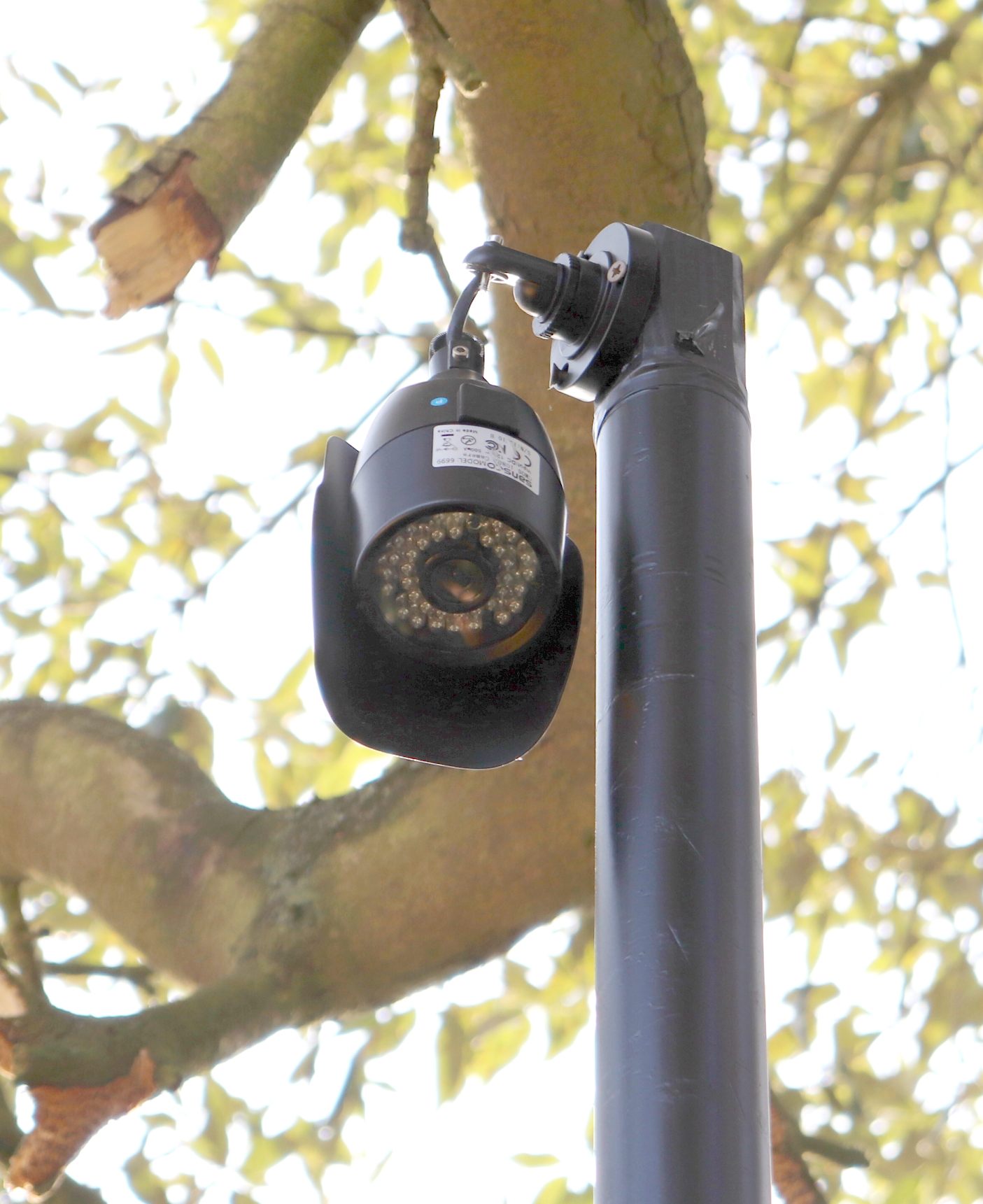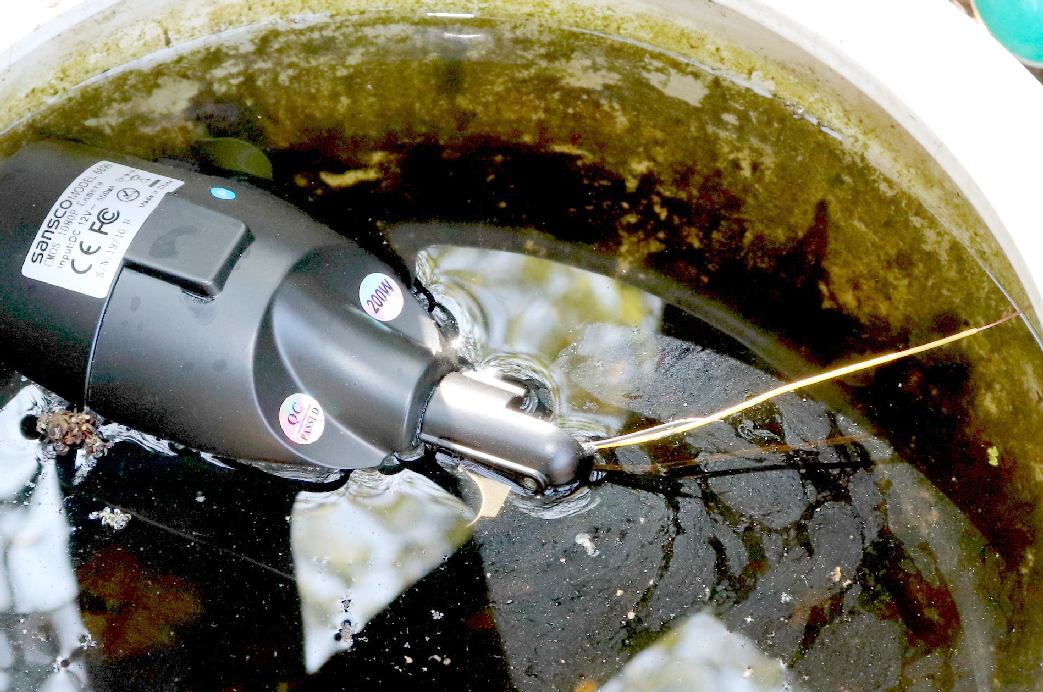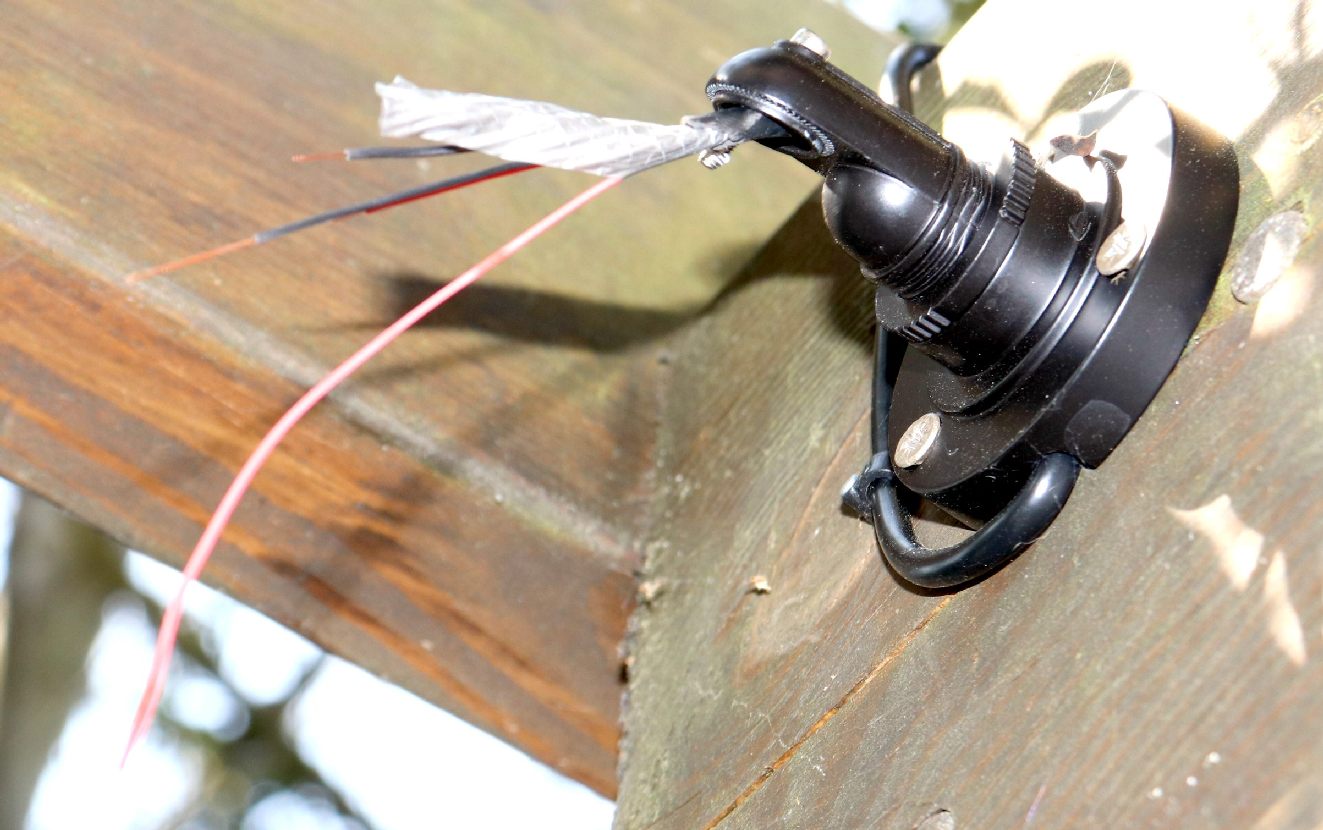 2020 CRIMINAL DAMAGE - In the matter of Access to Neighbouring Land Act 1992, in late 2011, Peter and June Townley had installed, two fence bays to (effectively) block off access to an adjacent passage that had previously been enjoyed - and that both June and Peter Townley had promised that access would always be available. This was not a problem where other fencing had fallen down. But when such fencing was reinstated with access provided, Peter Townley or his executors (someone with enduring power of attorney) blocked off the access way. This was in 2019. Thus the occupiers of the Old Rectory entered a phase where they are in breach of a longstanding contract. They refused notices and did not reply to correspondence, seeking to resolve the situation amicably.
It is alleged that the controlling minds of the properties concerned then embarked on a campaign of disinformation, telling Wealden and Rother District Councils of wastewater and damp issues. Of these issues, having conducted drainage tests, it was shown that there was no wastewater issue. The allegation was untrue. As to damp, the gutters to the rear of the Old Rectory had fallen away, and they were now making it impossible for those seeking to effect repairs to the historic Generating Complex, to repair their guttering. Rainwater was thus cascading into the alley, the subject of complaint. But the problem appeared to be of the complainant's own making. As of April 2020, the guttering issues is still not resolved.
It is alleged that guttering serving the Generating Complex had been destroyed by brambles and ivy, that Peter and June Townley (deceased) had allowed to grow for many years untended - so becoming a statutory nuisance, or something similar.
On the ninth of April 2020, between 7:40 and a little after 8:00am, two CCTV cameras that had been installed to monitor criminal damage, denial of access, etc., such as the damaged party-fencing separating the gardens of the Generating Complex and Old Rectory, were violently torn down, without provocation.
This was obviously a premeditated attack, and could only have involved the directors of Lime Park, or the owners/occupiers of the Old Rectory. Unless, someone else operating in the Park was aware that his actions were criminal and was afraid of being captured on camera, such as to provide the evidence for a criminal prosecution.
It such circumstances it is lawful to aim CCTV cameras to record crime. It is not lawful to do so without cause, and images should be routinely destroyed, except for those lodge with the proper authorities in relation to any investigation. The proper authority in this case is Sussex police.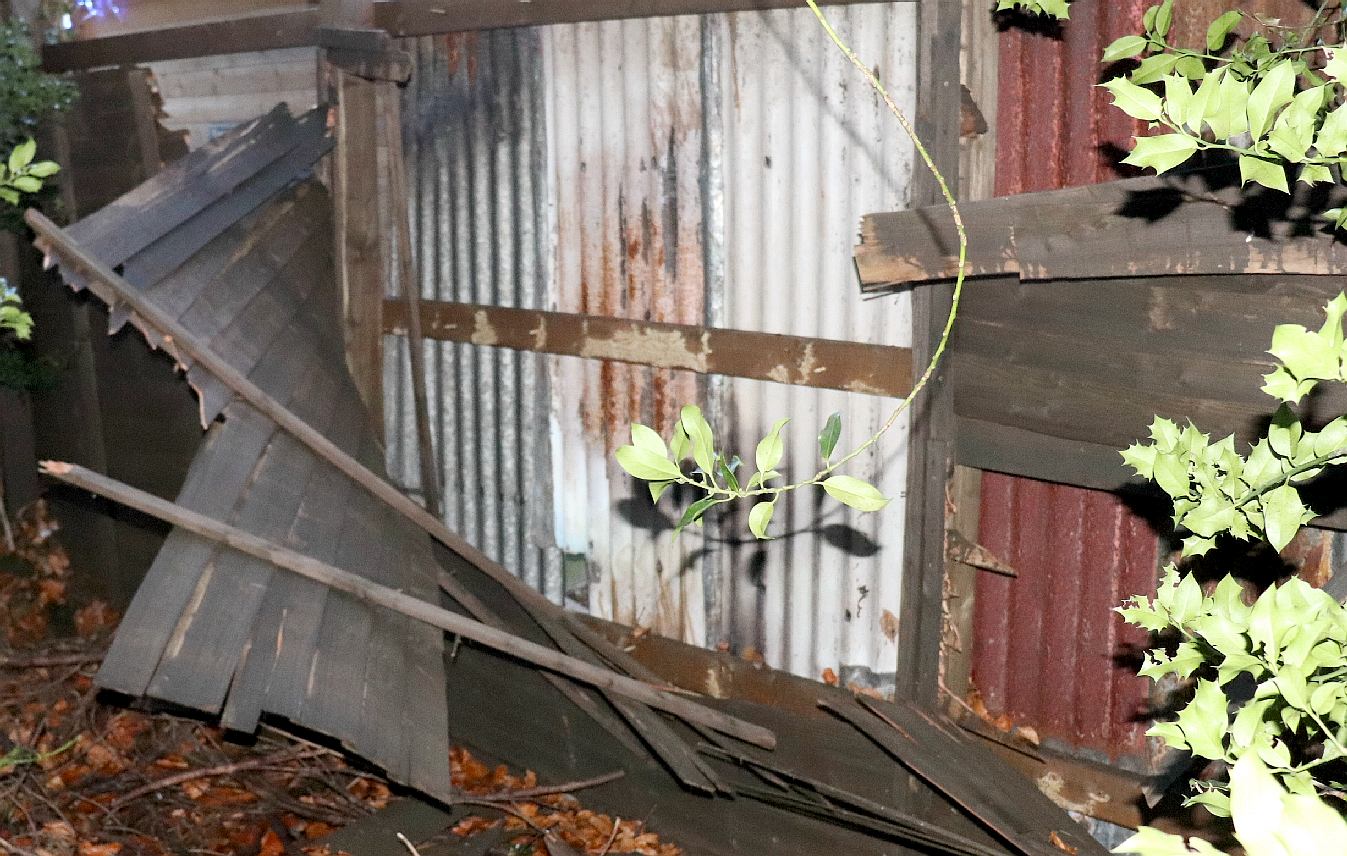 2019 CRIMINAL DAMAGE - On the morning of December 11 2019, one of the occupiers of the Generating Complex alleges that he heard a commotion to the rear of the property. This was about 7:40-7:50 am. On investigation, it was noted that fencing that was in good condition the evening before, had been ripped from the fencing posts. The Old Rectory was at the time unoccupied. On proceeding to the front of the property and into the drive serving Lime Park, a gray painted Citroen builder's van was noted parked in the Rectory courtyard. It was photographed as potential evidence for any forthcoming legal action.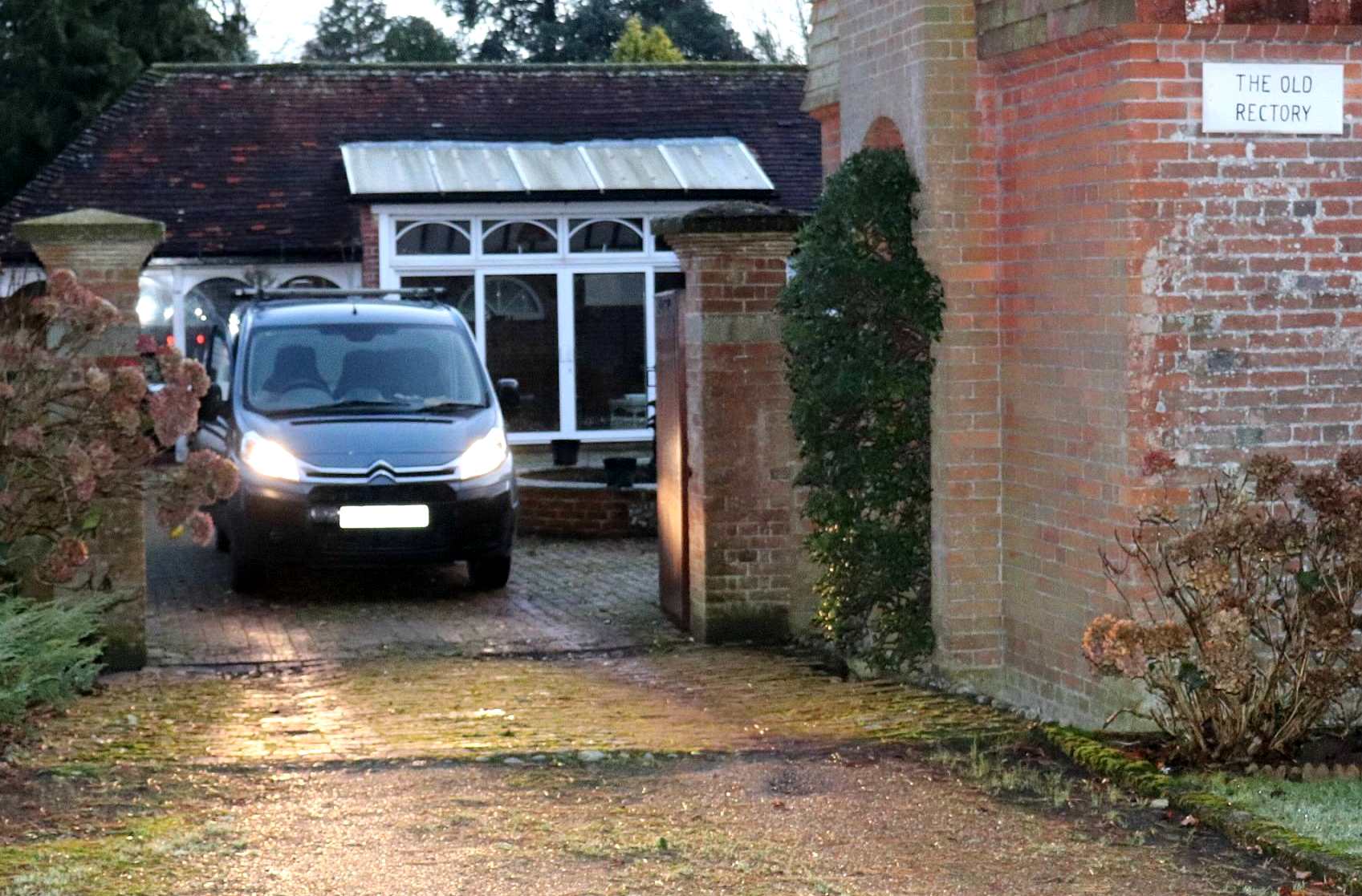 LIME PARK SHARED DRIVE - The Old Rectory entrance looking from Lime Park immediately after hearing the commotion in the garden to the rear. There was nobody else around in Lime Park at this hour, except the driver of this vehicle. Soon after taking this picture, pictures of the damaged fencing were taken (including the one above). After the builder had driven away, the area was surveyed to be sure that nobody else was around, or could or would have had the opportunity to cause such damage. The matter was reported to Sussex police and is the subject of further investigation and high level communications as to law and justice. It is alleged that this roofer/builder worked for Peter & June Townley until Mrs Townley passed in 2018, then Peter Townley, until his passing in September 22 2019. As this picture was taken on December 11 2019. It is alleged that the roofer must then have been operating on instruction of the appointed Executor and Trustee, which according to the Will of Peter Gwyn Lanford Townley (dated 3 February 2018), is Alison Langford Deshayes. According to the Registry of Probates, Brighton District, a Grant of Probate was issued on January 7 2019 in an amount of £1,091,758 net, by the High Court of Justice, Family Division. You can validate the above by calling 0300 303 0648.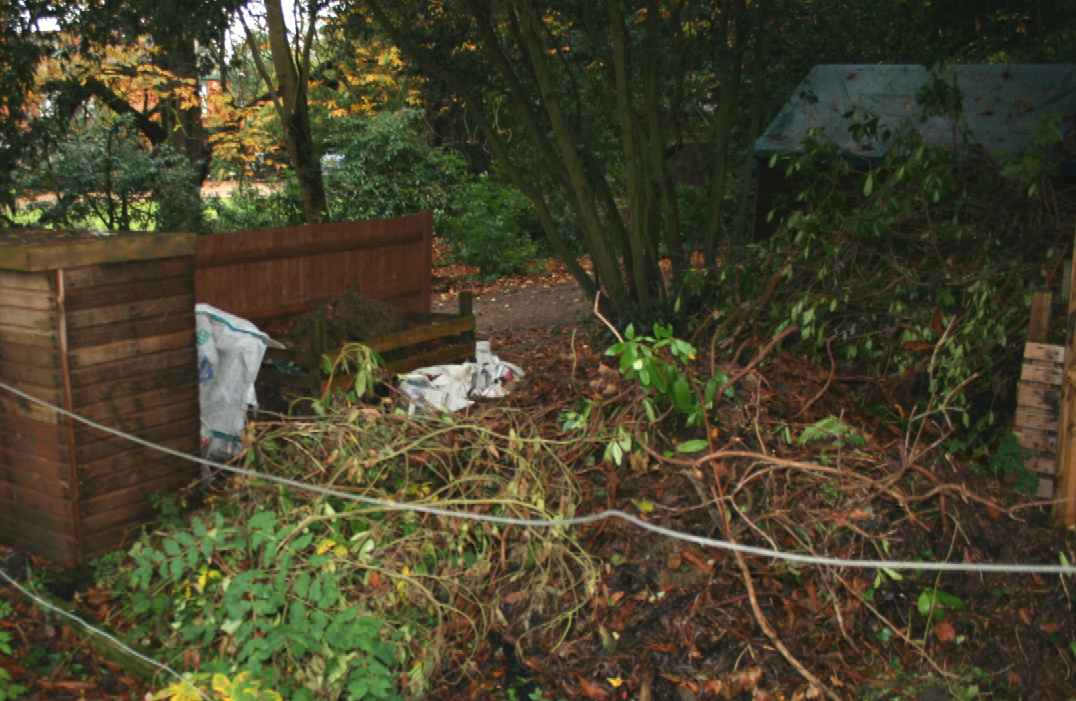 2012 LIGHTING OF BONFIRES - Another deliberate act allegedly designed to cause loss, or expose the historic buildings as to potential fires and vermin infestation, was the lighting of bonfires in close proximity to the historic generating buildings. This small parcel of land was used to store plant material and branches that was then lit, just feet away from a boundary. At the time the parcel of land was owned by Camille de Kok. According to the ground workers, fires were lit under instruction of Louise Jones and Peter Townley, as directors of Lime Park Estate Limited.
The occupiers of the historic buildings complained to the local authority and the Fire Brigade. In the end the fires had to cease because Russell Pike was not covered against fire risk with adjacent buildings being so close. The fencing seen here was removed by Lime Park Estate Limited after it was pointed out that it caused an obstruction to enjoyment of the shared drive. Camille de Kok and Louise Jones sold up and moved shortly after this episode in the vendetta that was unfolding.
SUSSEX INDEX A - Z
CHIDDINGLY - HORSE SHOW and GYMKHANA
CUCKMERE VALLEY - EXCEAT
TWISSELLS MILL, OLD HEATHFIELD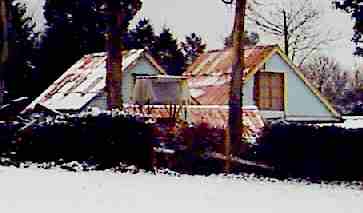 The old generating buildings, Herstmonceux, East Sussex
Herstmonceux (pronounced: "Hers-mon-zoo") is a village in the county of East Sussex in the South East of England. It is the location of Herstmonceux Castle and the former site of the Royal Greenwich Observatory.
Herstmonceux is also famous for trugs. These are baskets made from willow boards set in an ash or chestnut frame. However, this tiny village, with its single parade of shops along the busy A271 (Gardner Street), a bottleneck for traffic, is perhaps more famous for The Old Generating Works (Steam House), which together with Rudyard Kipling's Batemans, is the only surviving evidence of the early electricity generating industry in Sussex. This building in included on a Monument Protection Programe (MPP) since it has fallen into a state of disrepair, much as the windmill at Windmill Hill, had been allowed to deteriorate to the stage where that almost fell down. The windmill was saved with the help of a £500,000 grant from the Heritage Lottery fund.
Other buildings of note in the locality include Lime House and Lime Cottage. Lime Cottage is a grade 2 listed building. Lime House is the manor house previously owned by the Baron de Roemer. It was his son Charles who built the generating building and supply network which gave electricity to Herstmonceux in advance of other towns. A pioneer indeed.
For more information on this interesting building, see: ARCHAEOLOGY
NEIGHBOURS - June and Peter Townley in years gone by.
ANTISOCIAL BEHAVIOUR - The legal height for a row of evergreens like this is two meters. You can see from the six foot fencing panel on the right that the height of these trees is more like fourteen feet. Russell Pike trimmed these trees to just over 12 feet in 2012. When asked why he had not cut them to the correct legal height, he replied that he thought twelve feet was the legal height under the Antisocial Behaviour Act 2003. If you check this out on any Government website you will see that it is 6 feet 6 inches or two meters.
In addition, it is folly to allow trees this size to grow untended when so close to archaeologically important foundations. They are just three feet away at the closest point. Faced with this evidence, there can be little doubt that Peter and June Townley were acting contrary to the law. Peter Townley continues to be defiant. This may become the subject of litigation if Peter Townley, his agents, or his successors do not start to behave themselves. Anyone thinking of purchasing the old Rectory would do well to look at the liability they would be taking on. Any new owner would be likely to become the subject of an Antisocial Behaviour Order if they did not tend these evergreens. We doubt though that any new owner would not want to get this hedge under control. Especially where damages could mount as the roots undermine the adjacent foundations.
HOME | AFFORDABLE | CLIMATE | DEVELOPERS | ECONOMY | FLOOD | HISTORY | HOMES
LADDER | MORALS | POVERTY | PROPERTY | SLAVERY | TAXES | SLUMS | VALUATIONS | WEALTH
CASE STUDIES | LAW | POLITICS | RIGHTS