A to Z of Council Services - this page provides a quick reference to local services provided by Wealden District Council and East Sussex County Council within the Wealden area and includes contact details.
A to Z of this website - provides a link to the relevant page within the Wealden District Council website.
A
Air Quality - including forecast
B
C
Council and Committee Meetings
CPA - Comprehensive Performance Assessment
D
Dump (Rubbish)
E
Electoral Registration and Elections
Electric blankets - free safety checks
Employment of Children and Young Persons
F
G
H
Household Waste Recycling Sites
I
J
K
L
Links - to other websites
M
N
O
P
Performance Plan (Best Value)
Planning
Planning Applications - View details of submitted applications
Planning Application Submission
Q
R
S
Selling to Wealden District Council
Severe Acute Respiratory Syndrome (SARS)
T
Tip (Rubbish)
U
V
W
X Y Z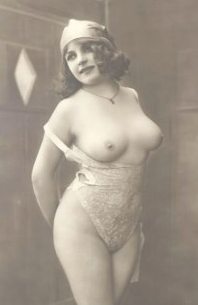 Mary thought the Council job interview was very thorough!
---
Herstmonceux Electricity Generating Works Circa. 1900 - 1936 Links:
Introduction | Instructions | ISBN | Batteries | Boiler Room | Floor Plan | Ron Saunders
Industrial Revolution | Lime Park | Machinery | Map | Power House | Argus 1999
Public Supply | Roof Construction | Rural Supply | Sussex Express 1913 | Conclusion
Archaeology South East | East Sussex CC | English Heritage | SIAS | Sx Exp 1999
---
Herstmonceux Links Page | Wentworth House
These officers (or ex officers) of Wealden District Council, played a part in the demolition of the animal sanctuary buildings at Bushy Wood, and/or the fraudulent presentations to Committee Members that resulted in enforcement against the Old Steam House monument.
Other officers of this council were also party to the deception over a prolonged period of time, designed to deprive the occupier of the buildings a beneficial use in 1986, with the unlawful suggestion that that buildings would be better in the ownership of neighbors in Lime Park.
Members that do nothing to correct the injustice/fraudulent acts of the officers of their council, may become vicariously liable. Are these officers still working for the council in any capacity, and if so why?
Many of you will know that such discrimination is unlawful, according to the European Convention of Human Rights, and of course our own Human Rights Act 1998. Sadly, Wealden District Council ignored European law, and only modified their behaviour to try to get away from past unlawfulness, in 2000, when the HRA 98 was enacted in the UK/
We will bring you more on this unresolved saga in the coming months.
Victorio Patrick Scarpa & David Whibley
Christine Nuttall & David Phillips
Don't forget that Whistle-blowing protection is now available should you wish to spill the beans about Wealden's legal and planning departments!
THIS SITE CONTAINS MANY EXAMPLES OF WEALDEN D C'S UNREASONABLE BEHAVIOUR - With thanks to Action Groups across the country for the supply of real case history and supporting documents. *THAT THE PUBLIC MAY KNOW*
Vicarage Lane, Hailsham, East Sussex, BN27 2AX T: 01323 443322
Pine Grove, Crowborough, East Sussex, TN6 1DH T: 01892 653311